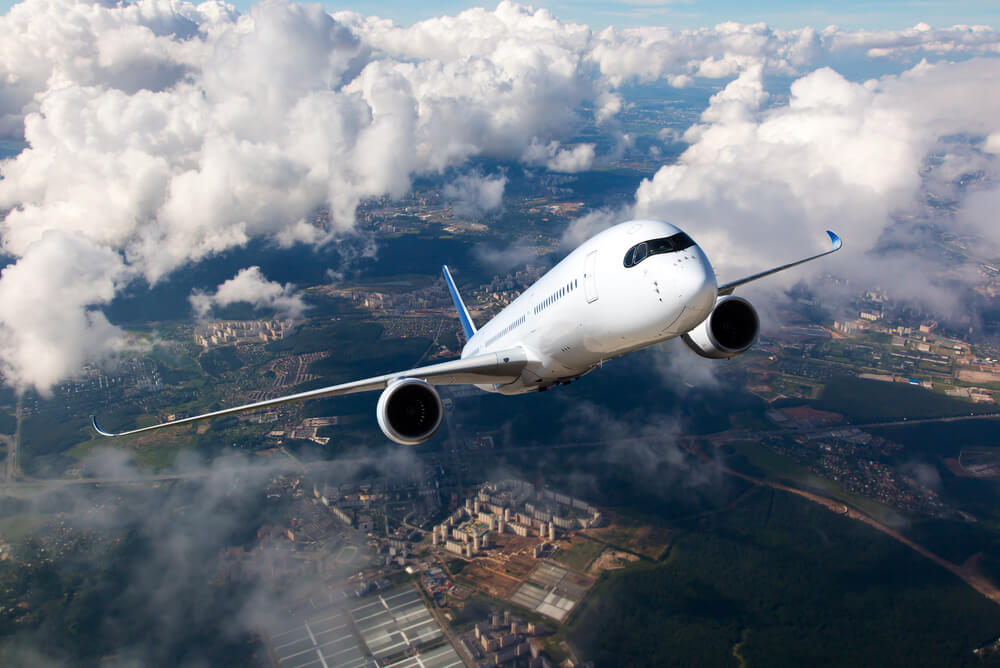 It's been more than a year and a half since the initial outbreak of COVID-19, and our tourism and travel is still in turmoil. Communities, travellers and employees of the travel industry are still in limbo, awaiting the next move.
What was happening in tourism before COVID-19?
Cast your minds back to a time when COVID-19 was not even a thought in our minds yet. Do you remember how active the travel and tourism industry was? Statistics released by the World Travel & Tourism Council (WTTC) provided great insight into our travel and tourism industry before the pandemic hit.
On a universal scale, the total contribution by the travel and tourism industry to the global GDP in 2019 was 10.4%, which accounted for a whopping US$9,170 billion.1 This number then significantly dropped to 5.5% in 2020.
The total contribution of the travel and tourism industry to Australia's GDP in 2019 was 10.7% and dropped to 6.0% in 20201.
There are no surprises that the most significant impact was felt in international visitor spend. In 2019, the total spend was AUD$30.1 billion, due to the ban on international travel, this plummeted to AUD$6.9 billion in 2020. With this 77.2% deficit in international visitor spending, the impact is still widely felt even in 2021.
What's in store for the future of Australian tourism?
We asked University of Queensland's Associate Professor Gabby Walters about the current state of travel and tourism and what to expect in the future. Prof. Walters told Compare the Market that the advent of this global pandemic had impacted many stakeholders. She also added that "it takes seven domestic tourists to make up the expenditure of one international tourist."
When asked about the recent Tourism Research Australia (TRA) report and their view that, pessimistically, the impact of COVID-19 on the travel and tourism industry would recover in 2024-2025,2 Prof. Walters agreed with their sentiment.
With so many logistical impacts surroundings this including plane servicing and staff remuneration, "It'll probably start slowly, and we'll see from there. It'll slowly build-up.
"If you spoke to me this time last year, I would have been more optimistic."
Sharing with us a personal experience in trying to book a Samoan getaway, which would have cost her a princely sum of $7,000 for just the flight, Prof. Walters has cause to be doubtful.
"People would prefer to visit coastal regions or regional areas [instead of] urban regions. Regional areas, rural areas are seeing visitations like they've never done before, I mean you try to book in Stanthorpe, the wine region up in QLD, the Hunter Valley, you'd be hard-pressed.
"Anecdotally, a lot of the operators are saying they're having the best season ever."
This boost to domestic travel looks better for smaller Australian communities, but what will happen when international borders open is hazy. Since international tourists account for a major part of spend and money injected into the economy, it's unsure if things will ever go back to normal. "It's really hard to tell," Prof. Walters said. "Hopefully in the long term, things will go back to normal. But in the short time, I think it's going to be a very complex, challenging time for operators, destination managers and tourists."
COVID-19's impact on cruises
Cruises accounted for a major part in international tourism and often provided a much-needed boost to island communities.
Compare the Market spoke to anthropologist, Emeritus Professor Kathryn Robinson. Since retiring, she has spent time hosting lectures on smaller "expedition" cruises.
Given the hit that the tourism industry has taken, there's no doubt that the staff in these industries have suffered. Having great knowledge of cruise operations, Prof. Robinson cited that the most vulnerable in these circumstances were the cruise ship crews, generally made up of migrant workers from poorer countries.
It's not only the staff of these ships being impacted during the pandemic, it's the communities and people who rely heavily on the tourism that these cruises provide when in their port.
"Throughout Papua New Guinea, local communities would get paid for putting on cultural performances, or [people would] pay to visit particular small islands that are owned by those communities. But it also has an impact on the communities they leave behind."
"I think Australians love to travel so much…If you think about young people who are used to the idea that they can get cheap travel in wide-bodied jets to parts of Asia and the Pacific. I think there will be a whole lot of that younger generation who feel quite cheated that they're not having this opportunity.
Given the uncertainty this pandemic has instilled, we can't be sure on how long COVID-19 will be prevalent in our society and what this truly means for the future of our travel and tourism industry. One thing's almost certain, we still have the desire to travel.
"But the pandemic would not have significantly dampened people's desire to travel, just maybe made them a little bit more cautious about what they have to do to prepare themselves to travel safely."
Tourism light at the end of the tunnel
With this unfettered Aussie desire to travel undampened, it'll be telling what happens next. While the future date to commence international travel is not set in stone, hope lies in an announcement by our Prime Minister, Scott Morrison. The reopening of international borders could be seen very soon in a post-COVID phase rollout. We should see new travel bubbles emerging with destinations such as Singapore and the Pacific on the cards3.
Our biggest airline Qantas recently advised that international flights could be opening to select destinations from as early as mid-December 20214. With positive news for international travel on the horizon, we are eager to see our struggling travel and tourism on the mend and the wanderlust desires of our nation met.
Sources
1 Australia 2021 Annual Research: Key Highlights, World Travel and Tourism Council, Accessed August 2021
2 Tourism Recovery Scenarios, Tourism Research Australia, Accessed August 2021
3Media Statement, National Cabinet Statement, Accessed August 2021
4 Qantas Group outlines strategy for restarting international flights, Qantas Newsroom, Accessed August 2021
Did you find this article interesting or helpful?