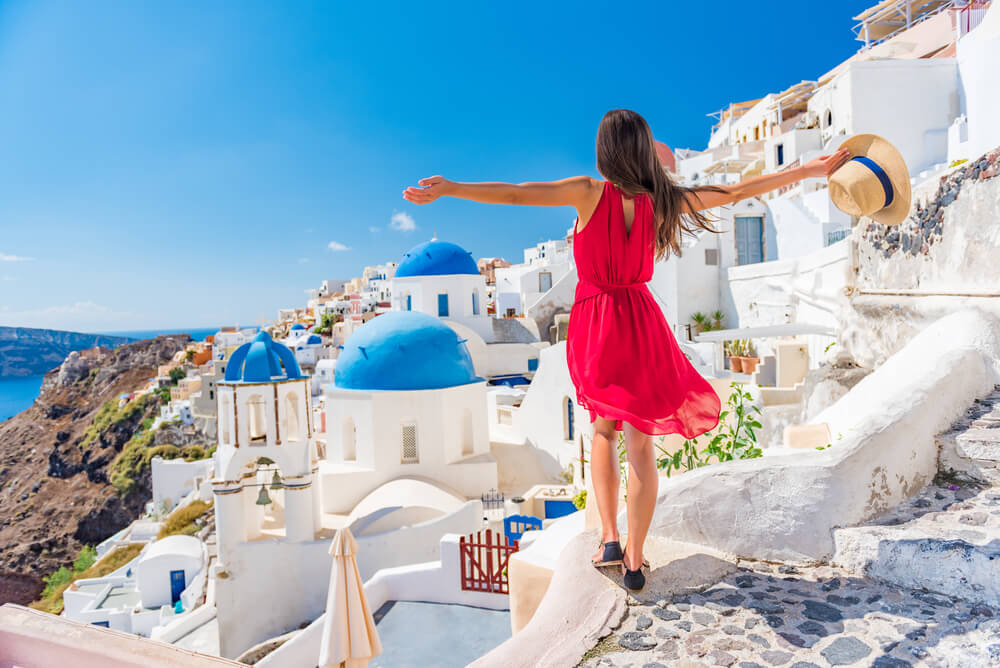 Fully vaccinated Australians will be able to travel to select countries exemption and quarantine-free from today – November 1.
Australians can travel to the UK, USA, Greece, Germany, Italy, Canada, or South Africa and more.1
Singapore will also open to Australian tourists soon, with the quarantine-free Singapore travel bubble opening November 8.2
With more than 177 destinations to choose from2, progressive border re-openings mean that Australian citizens and permanent residents can be reunited with family and friends in time for the holiday season.
Minister for Foreign Affairs Marise Payne released a statement on Thursday saying that Australians intending to travel should "'exercise a high degree of caution', given the ongoing COVID-19 health risks and the continuing complexities of international travel."
"We know it has been a difficult 18 months for Australians overseas trying to return, and for Australians with family and friends overseas," Senator Payne said.
"The changes announced today are a vital next step in re-uniting Australian families and safely re-opening Australia to the world.
"Border settings and quarantine requirements in other countries continue to change. We strongly encourage Australians to closely monitor the Australian Government's travel advice available on smartraveller.gov.au."
Travel insurers 'spring clean' ahead of re-launches
Compare the Market's General Manager of General Insurance  Stephen Zeller, said that there is a definite re-awakening among the travel insurance companies ahead of international travel reopening, with many updating their websites and user interfaces.
"We know that travel insurance companies are starting to come back online. I think there's going to be a lot of people very excited that they can finally start to talk to their airline and make some bookings," Mr Zeller said.
"They've been waiting for this for a long time."
Both Jetstar3 and travel agent giant Flight Centre released temporary sales to celebrate the relaxation of border restrictions, and with these added incentives to travelling, Mr Zeller said this will benefit both the consumer and the travel companies involved.
"It's a good way of getting people more excited than they would have been otherwise if they were having to pay massive costs for their flights. "Mr Zeller said."
Travel insurance 'essential'
With insurers revamping their travel insurance offerings, the Insurance Council of Australia (ICA) has reminded Australians to make sure they have travel insurance if they're planning an overseas trip.4
According to the ICA, some travel insurance policies now have cover available for COVID-related travel situations, and this new cover "has not significantly impacted premium costs".
ICA CEO Andrew Hall says just as you can't leave Australia without a passport, you shouldn't leave without travel insurance.
"Travel insurance remains essential for all the reasons it was pre-pandemic: to provide protection when the unexpected occurs far from home," he said.
"Some insurers are now offering cover for a range of COVID-related situations, providing additional protection for travellers if they want or need this as part of their travel insurance."
Thinking of travelling? Here's what you need to know next
The Department of Home Affairs (DHA) has curated a list of steps for fully vaccinated Australians to follow when travelling.5
Check if you will be required to quarantine on your return to Australia. These rules and regulations will differ state on territory.
Get your vaccine certificate. This will be tied to your MyGov/Medicare account and are available as QR codes to download onto your phone or to print.
Complete your Declaration to Travel. This needs to be done 72 hours before your arrival at the airport.
Take a COVID test. A test for COVID-19 will also need to be done 72 hours before your departure. You will need a negative result to leave the country, as this guarantees your safety and the safety of others. It's a good idea to check testing requirements and the subsequent cost before setting out as you could be hit by an unexpected expense without realising it.
Despite all this information and government regulation that may seem confusing and overwhelming there's hope that life will return to normal sooner rather than later, at the very least.
While we're not out of the woods yet, it's a promising sign to see planes up in the sky again.
Sources
1 Fully vaccinated Australians can soon travel to several countries without needing to quarantine. Here's where you can go, ABC, Accessed October 2021
2 Further steps to support Australians to travel abroad, Minister for Foreign Affairs, Accessed October 2021
3 Jetstar launches first international sale in nearly two years, Jetstar Newsroom, Accessed October 2021
4 Travel insurance as essential as a passport for OS trips, Insurance Council of Australia, Accessed October 2021.
5 Preparing to travel to Australia from overseas, Department of Home Affairs, Accessed October 2021
Did you find this article interesting or helpful?