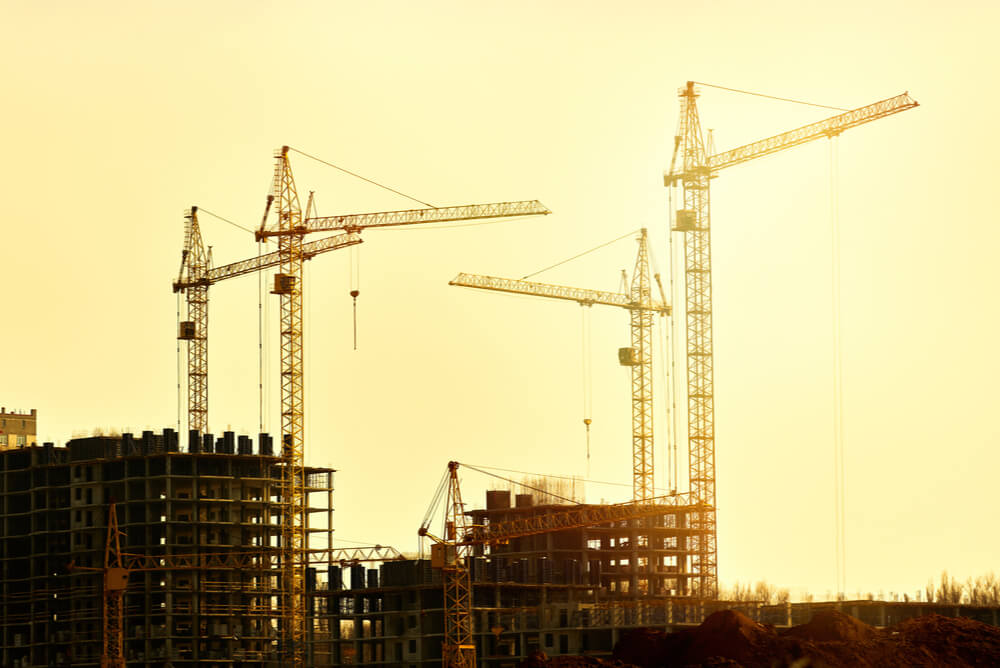 The value of new mortgages has skyrocketed since the onset of the COVID-19 pandemic, leading to rising mortgage debt, loan sizes and loan limits.
Analysis by Equifax from January 2020 to July 2021 found the value of new mortgages funded increases by 70% over those 18 months.1
Over that same time period, individual mortgage debt increased by 2.7% (an average of $13,100), with total mortgage limits rising by 5.6% ($110 billion).
According to Equifax, around 190,000 first home buyers entered the market during this tie, which is roughly 23% of all newly opened applications.
However, that's less than homeowners who refinanced (35%) or upgraded their property (26%).
Equifax General Manager Advisory and Solutions Kevin James said increased property prices and mortgage limits will impact the loan serviceability for both first home buyers and existing homeowners.
"It's good to see that first home buyer growth has accelerated with encouragement from government stimulus packages. Still, it is worrying that mortgage limits are growing at a rate faster than most homeowners' ability to service their loans," Mr James said.
Equifax's analysis shows Eastern states saw larger increases in mortgage limits compared to the rest of the nation:
Loans in Greater Sydney and the rest of NSW rose by 12% and 14% respectively
Loans increased by 10% and 9% in Greater Melbourne and the rest of Victoria
Greater Brisbane saw mortgage limits rise by 13%; Queensland 10%
Western Australia saw single-digit growth in mortgages: 7% in regional WA, 6% in Perth
"The size of first home buyer grants are similar across the board; however, disparities in the cost of living and the housing market opportunities in each state continue to be key contributing factors that are pricing mortgage borrowers out of the market, particularly in NSW and Victoria," Mr James said.
Australian Bureau of Statistics (ABS) data from September 2021 shows a large 14% increase in the average loan size from January 2020, including both new and existing mortgages.2
As mortgages rise, Australians slash personal loan and credit card debts
More research from Equifax shows a rapid decline in credit card and personal loan debt, with an estimated 500,000 Australians cutting down on what they owe.3
In the 18 months to July 2021, total credit card and personal loan debt decreased by 13.2%, an equivalent value of $20.8 billion, with the average individual debt decreasing by 8.4% ($1,400).
According to Equifax's insights, mortgage borrowers were one of the most likely segments to cut down on credit card use, as were users under 30 with a decline of 24%.
The number of Australians with multiple credit cards is steadily declining, and according to Mr James, many Australians appear to prefer streamlining their finances by closing additional, unnecessary cards.
"Though we have been observing the shift from credit cards to Buy Now, Pay Later services for some time, particularly amongst younger consumers, the pandemic has accelerated the decline of the rainy-day credit card," Mr James said.
"It's encouraging to see that Australians have taken positive steps to pay their debts, avoid credit traps and improve their financial health. We anticipate this trend will continue."
The Reserve Bank's latest credit and charge card data shows a 9% decline in active credit card accounts from January 2020 to July 2021 and an 11% fall in the number of cards in circulation.4
In that timeframe, total balances accruing interest (aka debt) plunged nearly 31%, from $28.5 billion to just under $19 billion.
---
Sources
Image via Shutterstock
Equifax, 18 November 2021. 'Value of new Australian mortgages grow by 70%, leaving First Home Buyers' among the hardest hit by hefty loan repayments'.
Australian Bureau of Statistics, 1 November 2021. Lending Indicators September 2021.
Equifax, 12 November 2021. 'Early Super Access Scheme encourages half a million Australians to wave goodbye to rainy day credit cards and personal loan debt'.
Reserve Bank of Australia, Credit and Charge card data, September 2021.
Did you find this article interesting or helpful?