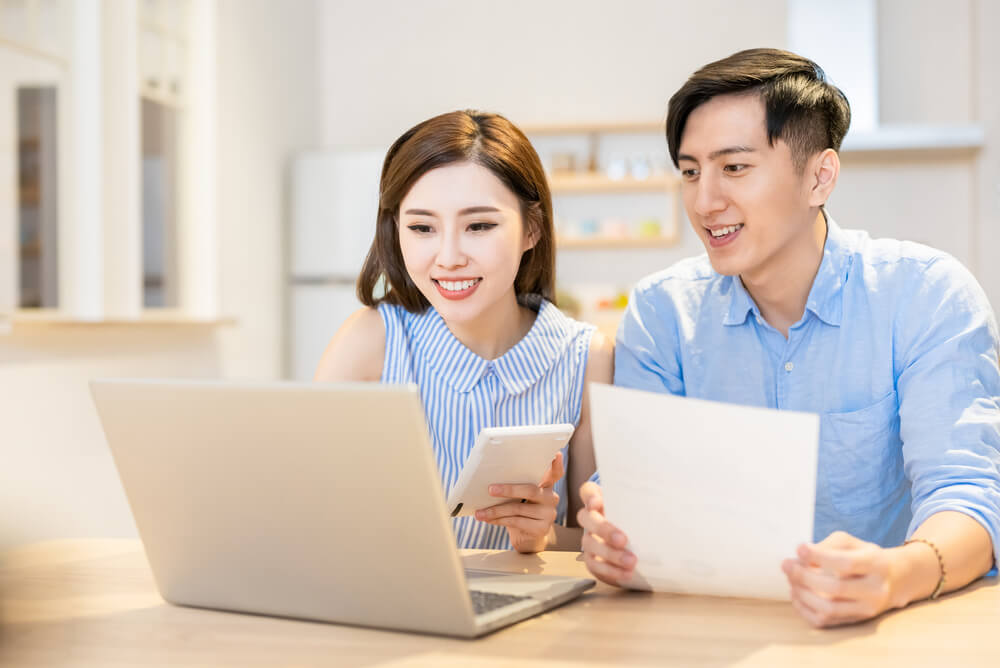 Millions of Australians are currently locked down in their homes due to the COVID-19 outbreak and are likely using more electricity than they were before restrictions came into effect.
Spare bedrooms have become makeshift offices, computers have replaced classrooms and many people are relying heavily on power-guzzling devices. Following on from the initial lockdown in 2020, 44% of Australians have increased their screen time and 49% of people said they worked from home more frequently, according to data from the Australian Bureau of Statistics (ABS).1
Despite spending more time at home and relying more on electricity, Brett Mifsud, Compare the Market's Energy Expert and General Manager of Utilities, says there were many things Australian households could do to slash their electricity bills. Here are his top tips.
1 – Understand what's using your electricity and where there could be room to improve
"If you know what's driving up your electricity bill the most, you can start to make small changes and adjust your habits to bring it down," Mr Mifsud says.
Households with smart meters can track electricity usage in real-time to give more insight into the power usage. In most cases, smart meters can be connected to web portals, mobile apps and in-home displays so you have these details to hand.
"There are several options out there, so it's a good idea to have a play around and find an app or display that suits your needs," Mr Mifsud explains.
"If in doubt, contact your electricity retailer about the best options for your smart meter or how you could get one installed."
Households without smart meters can still take advantage of useful tools online, such as the Energy Rating Calculator. These calculators give you an estimate of how much energy your appliances could use each year and the cost of running them.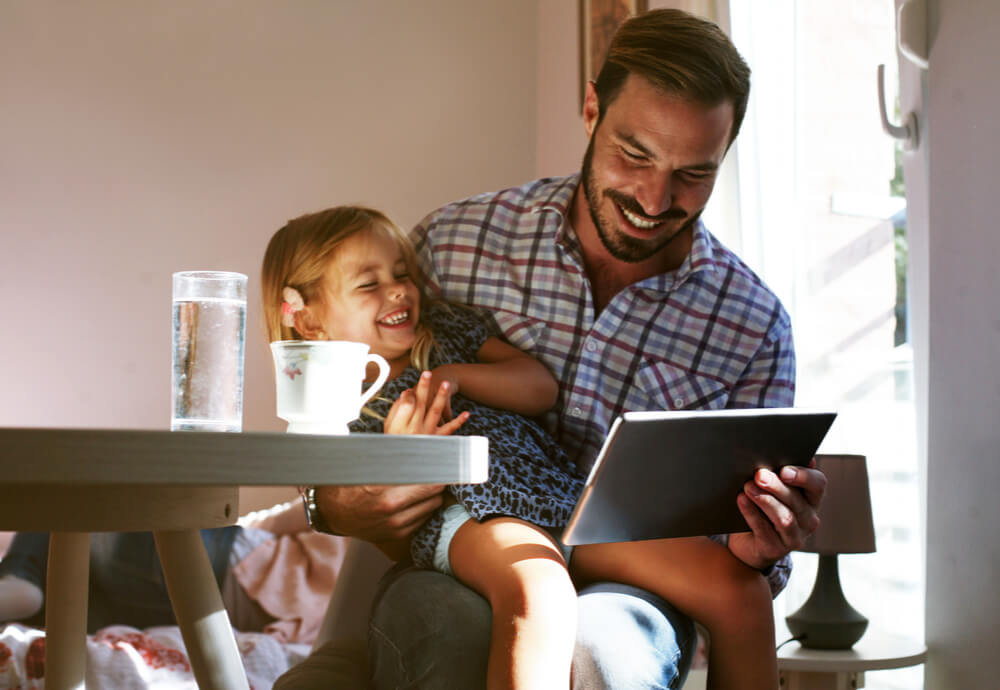 2 – Conserve electricity when you can
"Conserving electricity that your home isn't using is one of the simplest ways to keep your electricity bills down in lockdown," Mr Mifsud says.
"Standby power can be responsible for significant increases in electricity usage, so it can pay to switch off appliances and gadgets you're not using."
According to Australian Government: Energy Made Easy, standby power can contribute to more than 10% of your electricity usage.2
Ways to help conserve electricity in lockdown:
only plugging in laptops, tablets, phones and other devices when they need to be charged;
hanging washing out on sunny days;
loading washing machines and dishwashers up to their full capacity; and
only heating or cooling rooms you're using (those with gas heating may also be able to reduce their gas bill by following this method).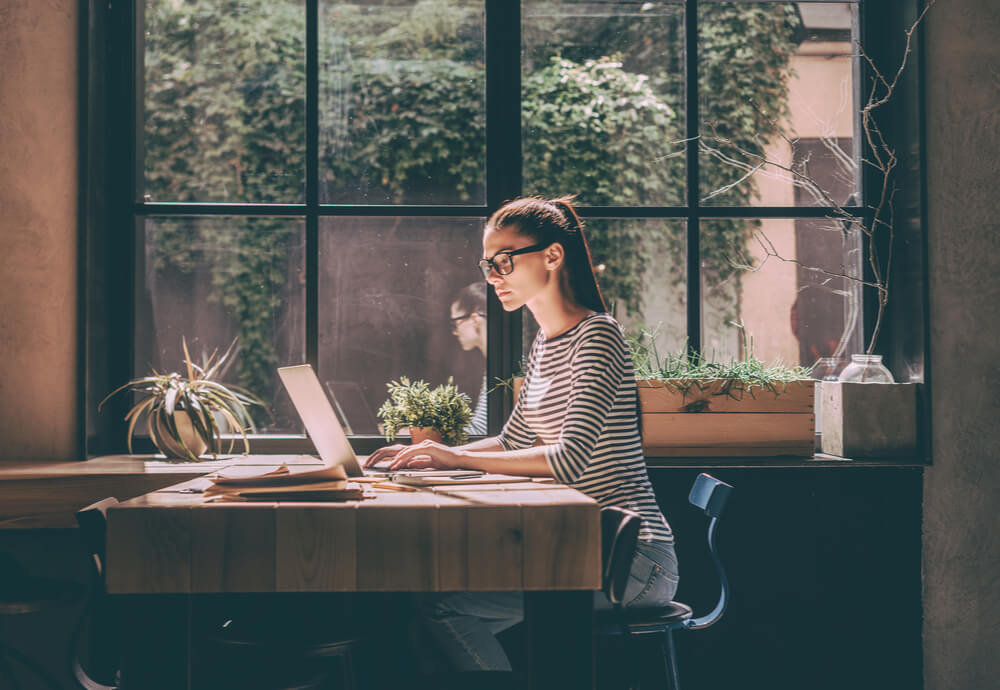 3 – Be smarter when using power
Australians on time-of-use plans (where electricity is charged differently in peak, off-peak and shoulder times), have more room to save on electricity bills by using appliances and devices at different times during lockdown.
"Essentially, people on these types of plans have more room to save on their electricity bills by running appliances in off-peak times as outlined by their electricity retailer," Mr Mifsud says.
"During these off-peak times, it could be cheaper to run your appliances overnight and on weekends, so this would be the ideal time to charge laptops, put a load of washing on or use the dishwasher. These small changes could have big impacts on your next bill."
And while many people can only leave their homes for essential reasons right now, it could be a great time to think about investing in smart appliances when the lockdown lifts – if you haven't already.
"Smart appliances can be remotely adjusted to help improve electricity efficiency and potentially save on your electricity bills," Mr Mifsud explains.
"For example, you may be able to increase your fridge's temperature on cooler days, control your home's lighting and even modify cooling or heating when you're out. Now's the time to think about ways to save electricity in the future."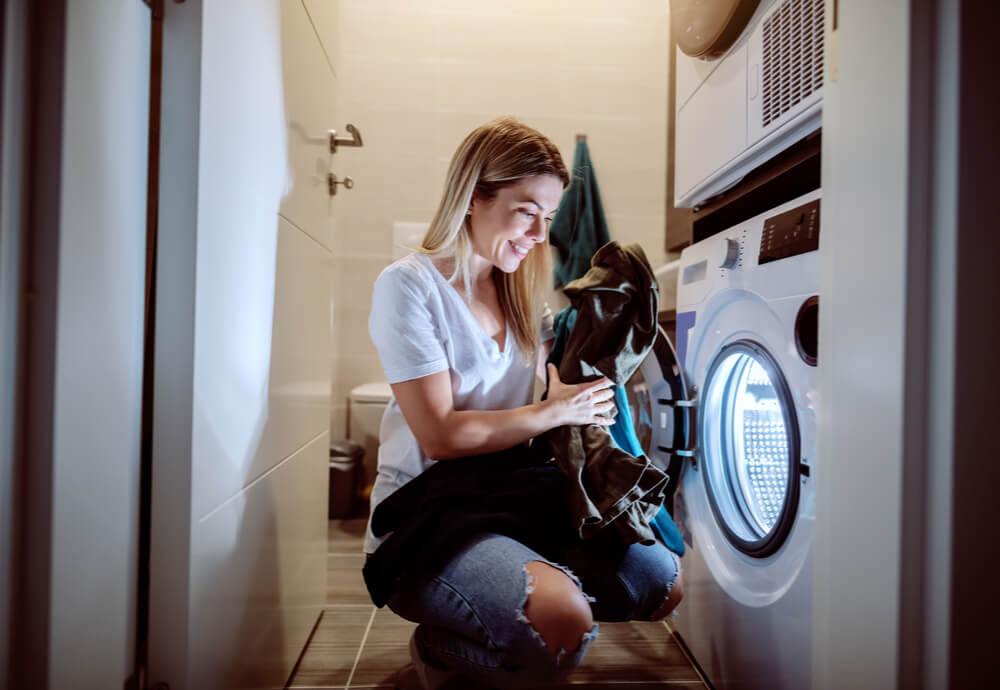 4 – Set the heating or air conditioner to the right temperature
According to the Department of Industry, Science, Energy and Resources, heaters should be set to between 18°C and 20°C, while air conditioners should be set to between 25°C to 27°C.2
"Aussies are spending more time at home and want to be comfortable, but just be aware that every degree warmer you set your thermostat or every degree cooler you adjust your air conditioner can increase your energy usage by up to 10%" Mr Mifsud advises.
"Try staying warm by rugging up, draught-proofing the home and letting the sunshine in where possible or cool down by closing windows during the hottest part of the day, avoiding heat-heavy appliances and using fans where possible."
Read more tips in our heating and cooling guide. Gas customers can also read our guide to reducing gas bills for more tips to save.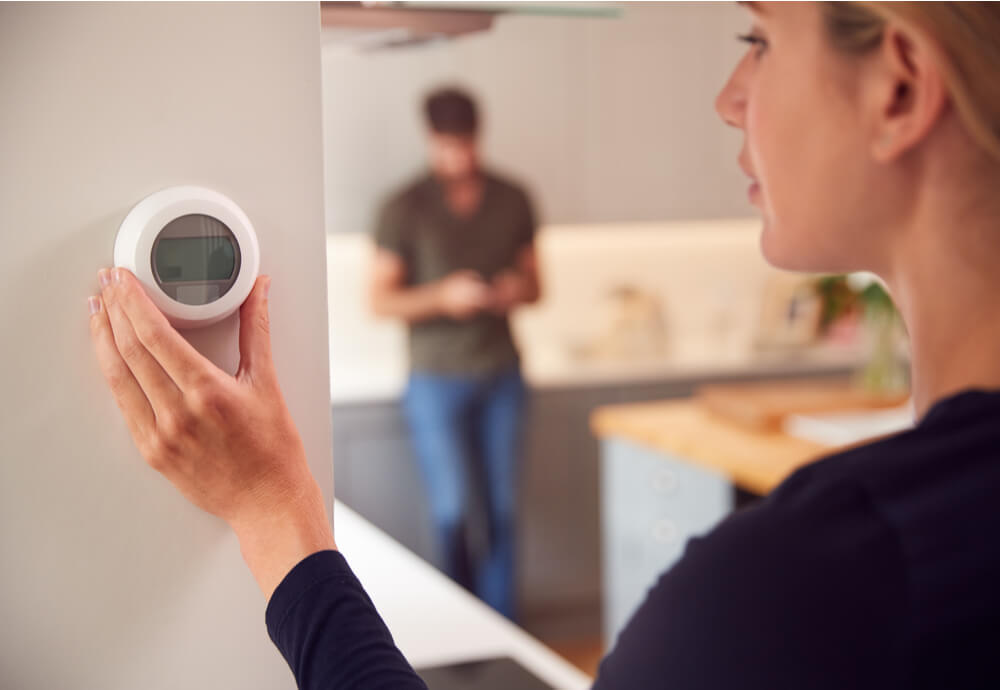 5 – Take advantage of assistance, concessions and rebates available
Many households across Australia are eligible for rebates and concessions on their electricity and gas bills. This assistance, which vary between states and territories, and is based on eligibility criteria, can have a significant impact on energy bills.
"For example, eligible concession card holders in Victoria can take advantage of the $250 Power Saving Bonus on the Victorian Energy Compare website, which is a one-off payment to help households pay their energy bills," Mr Mifsud says.
"Meanwhile, under the NSW Government's Energy Accounts Payments Assistance (EAPA) scheme, eligible NSW households experiencing a short-term financial crisis or emergency can access up to $1,600 a year in energy bill financial support by visiting the Service NSW website."
Generally, you'll need to hold a valid concession card (such as a Health Care Card, Pensioner Concession Card or Senior Card) or receive an eligible Centrelink payment (such as JobSeeker Payment, Youth Allowance or Widow Allowance) to take advantage of most concessions or rebates. You can find out more about this type of assistance in our guide to energy rebates and concessions.
"If you're struggling in any way, it's essential to start a conversation with your provider," Mr Mifsud says. "They'll be able to help you with any concessions or rebates your entitled to or offer your other solutions, such as bill smoothing or flexible repayment options."
6 – Compare electricity plans
If it's been a while since you've reviewed electricity plans or providers in the market, the extra time in lockdown could be used to look into your plan and shop around to see if you're on the best electricity plan possible.
"We know that electricity retailers set their own prices for plans and many in the market offer incentives, perks, rewards and discounts that can keep your electricity costs down," Mr Mifsud explains.
"However, these perks usually expire within a set timeframe and you usually end up paying more for electricity when this benefit period ends or roll onto a plan with limited discounts or none at all."
Australians are free to negotiate a new deal with their current electricity provider or switch to another retailer or plan completely.
When comparing options, take note of the following factors, which could affect how much you pay or influence which electricity provider you choose:
What perks, discounts and other incentives are on offer?
What is the benefit period for discounts and perks and what will your plan look like when these incentives expire?
How much is the daily supply charge and what are the usage charges?
Are there any other fees to be aware of, such as exit fees, costs to receive bills in the post, etc?
You can compare plans, features and more from a range of electricity providers with our free electricity comparison service. Simply enter some details about the type of plan you're looking for and your electricity usage to see your options.
You can also learn more ways to power in our saving electricity guide.
Did you find this article interesting or helpful?