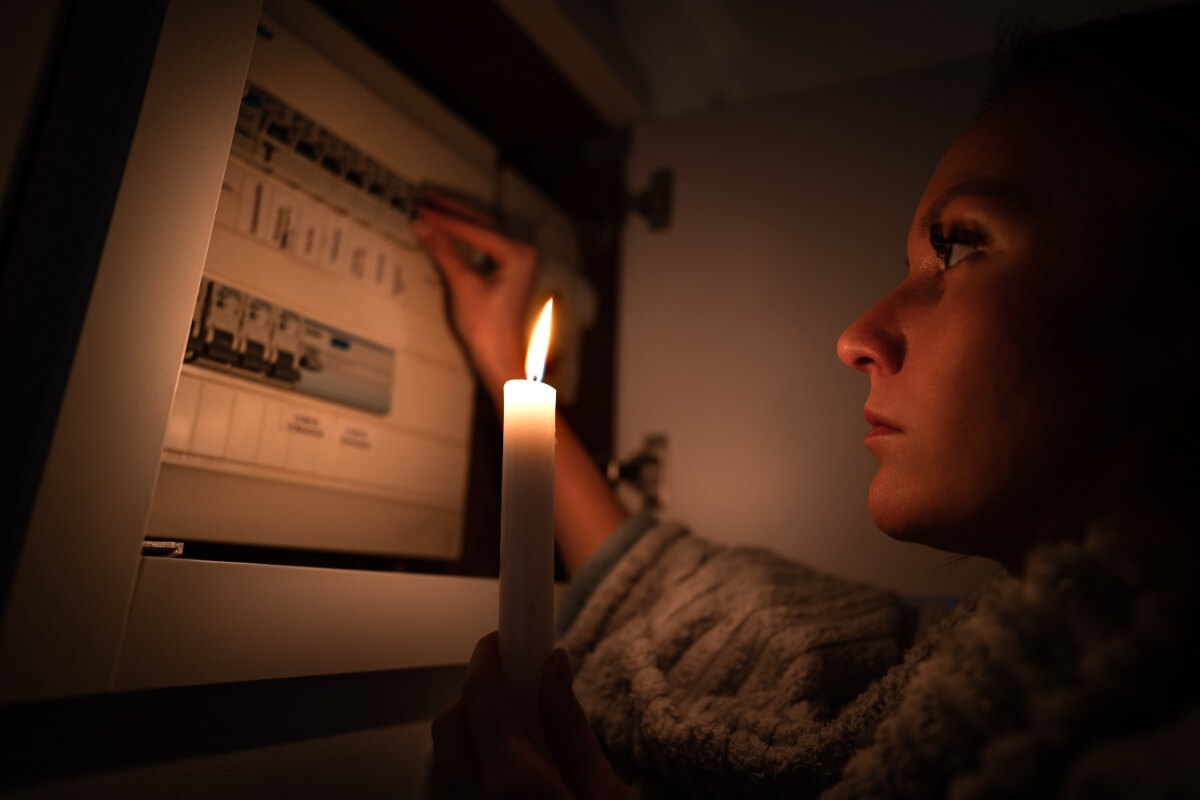 Experts have warned the rising cost of energy could send some families into 'energy poverty' – a situation where people can't afford to turn on appliances and fall into debt.
To avoid disconnection, Compare the Market urges anyone in financial stress to contact their retailer to explore their options. It comes as Australia's energy market continues to face unprecedented turmoil, with several retailers going out of business and warning customers of price hikes in the coming months.
Brett Mifsud, Compare the Market's General Manager, Energy and Utilities, said it's vital for anyone struggling to pay bills amid the worsening energy crisis to start a conversation with their retailer now.
"The fact is your gas or electricity supply can be disconnected if you don't make payment or inform your energy retailer that you're struggling to keep on top of bills," Mr Mifsud said. "If you're facing financial hardship in any way, let your retailer know as soon as possible, as they may be able to offer solutions tailored to your needs.
"We have heard of people sitting in cold dark rooms because of energy poverty in the UK. Some people are too afraid to keep the lights on and turn on the heating. We don't want that to happen here."
Energy retailers want families and businesses to be able to pay their bills and can offer an array of options to cater to specific circumstances. In some cases, they will offer payment extensions and repayment plans, where they'll contribute a set amount per period if you pay an agreed amount within that same period.
Some retailers can offer bill smoothing plans, which factor in future usage to help you get out of existing debt and manage future bills. Others may offer financial assistance and advice on how you can reduce energy usage and costs. It's even possible for a retailer to move you to a different energy plan with bigger discounts, lower rates or better perks.
Meanwhile, retailers can also offer hardship programs, which are intended to keep energy bills lower, offer you the support you need, provide education on how to be more energy-efficient and assist with discounts and rebates. Mr Mifsud said by law, your retailer can't disconnect your energy if you're following a payment plan or a hardship program and your payments are up to date.
"Failing to make payments can result in your power being disconnected, so it's important to be honest with your retailer about what you can afford and be aware of the terms and conditions of any plan or program you sign up to," Mr Mifsud said.
Similarly, it's important to know that energy disconnections can only occur under certain circumstances. According to the Australian Energy Regulator (AER), it's illegal for energy disconnections to occur:
If you've already set up a plan to repay a debt with your energy retailer and are up to date with the repayments.
Before 8am and after 3pm Monday to Thursday
At any time on a Friday, Saturday or Sunday
During certain weather events
On public holidays.
Earlier this month, independent retailer ReAmped told its 70,000 electricity customers that their electricity prices could double in the coming days and months unless they switch to a different retailer. At least 18 other electricity retailers advised customers to switch retailers or expect higher prices, while another is unable to continue its operations. This has resulted in other retailers to stop taking on new customers or delaying sign-ups, causing wait times at energy retailer call centres across the country to balloon out.
While households and small businesses can rest assured knowing that they will be moved to another retailer if their current retailer goes out of business, customers are still expected to pay their energy bills or inform their retailer if they're struggling.
Meanwhile, an array of state-specific rebates are also available, which can assist people as energy prices soar. These include:
Those in New South Wales can now receive up to $1,600 a year to assist with energy bills as part of the Energy Accounts Payment Assistance (EAPA) program.
It is also important to let your retailer know if you are a Concession Card holder, as there are initiatives to provide financial support to in-need and low-income households.
The type of concession you're eligible for depends on the state you reside in, your personal circumstances and the kind of Concession Card you hold. However, some of the most common concession cards accepted by retailers include Pensioner Concession Cards, Health Care Cards, Veterans' Affairs Gold Cards (usually marked war widower pension, war widow, disability pension or totally and permanently incapacitated) and State-issued or Commonwealth Senior Cards.
Mr Mifsud also warned families not to get into more debt to cover any energy bills.
"Payment plans through retailers don't incur interest, so they're better than taking out a personal loan or using a credit card to cover your energy debt," Mr Mifsud explained.
"You can be charged interest with credit cards and personal loans, which could further increase your debt and impact your credit score.
"As the cost of living continues to soar and higher energy prices are imminent, some households may need extra time or assistance to pay their bills. Retailers understand this and as long as you start that conversation, they will likely be accommodating."
For more information, please contact:
Phillip Portman | 0437 384 471 | [email protected]   
Compare the Market is a comparison service that takes the hard work out of shopping around. We make it Simples for Australians to quickly and easily compare and buy insurance, energy, travel and personal finance products from a range of providers. Our easy-to-use comparison tool enables consumers to find products that best suit their needs and back pocket.
Did you find this article interesting or helpful?