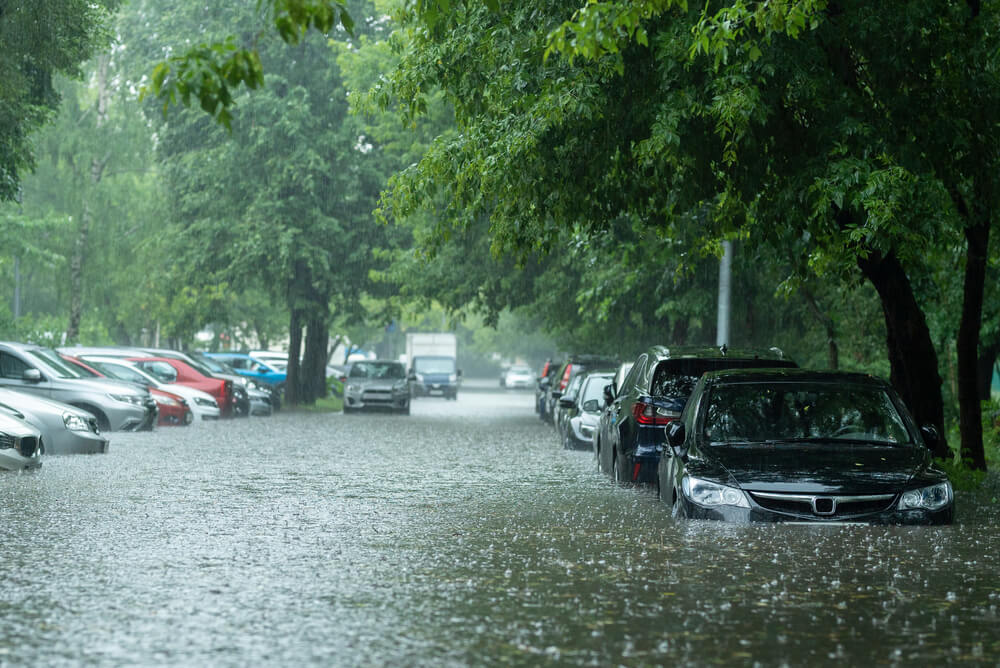 Following the devastating floods in Queensland and New South Wales, Compare the Market is reminding car owners what they can do if they have suffered flood damage.
Many residents in these states may have found their car to be partially or completely submerged due to the devastating floods.
For those who've lost their vehicle or sustained heavy damage, Compare the Market's insurance expert Stephen Zeller says there will be relief for most of those who have a comprehensive car insurance policy.
"The vast majority of comprehensive car insurance policies will cover you for accidental damage incurred by floodwater, as well as storms, hail and various other natural disasters," Mr Zeller said.
"This is usually a standard inclusion, not an optional extra, so if you've got comprehensive cover, get in touch with your insurer to see how they can help you.
"Depending on who you're with, you should be covered for the cost of repairing or replacing the car, towing the car and retrieving it from floodwater, and even storing it if necessary."
However, this doesn't mean everyone with a comprehensive car insurance policy has guaranteed cover.
According to Mr Zeller, different policies might have different limits on what they'll cover you for, and a lot of insurers tend to not accept claims made within 72 hours of taking out a policy.
He also advises that you can void your car insurance by being negligent or not taking proper steps to prevent unnecessary damage, with the obvious example being driving through flooded roads.
"The slogan 'if it's flooded, forget it' isn't just about saving lives, it can save you money too. An insurer may refuse to pay a claim if they discover you've tried to drive your car through floodwater," he said.
"While it can be a bit tricky for them to prove this, they might be able to make this call if your car is found in a known flood location, in a different area to where it is usually parked, or if they see video evidence of your car being driven.
"Don't take this chance however – if you follow the rules and your car floods simply due to bad luck, then you should be fine."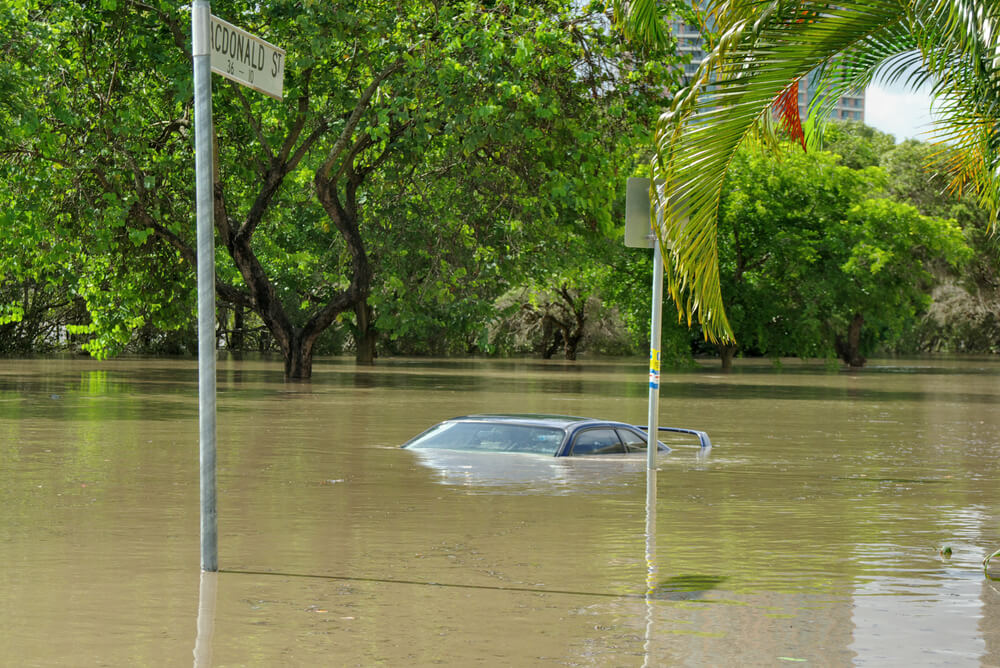 How to claim flood damage on your car
The most important thing you can do before making an insurance claim is to prioritise your own safety first.
According to Mr Zeller, you should never enter floodwater just for the purposes of making a claim.
"Generally, it may only take 30 centimetres of water moving at a few kilometres an hour to move a car, so even if it looks safe, that can change very quickly," he said.
"You also don't know what's in floodwater, and the debris that piles up could cause you more than just financial pain if you decide to wade through it.
"You should also never try to turn the car on if it's still sitting in floodwater, or if you suspect engine or electrical damage afterwards.
"In these situations, it's generally best to arrange for a mechanic to come take a look at the car first to ensure it's safe."
Once you know the car is safe, you can then begin the process of making an insurance claim by doing the following:
Call your insurance company to notify them of the damage, and to check your level of cover.
Take photos of the outside of the car from all sides, trying to be as detailed as possible
Open up the doors and air it out – it's probably going to smell a bit worse than a new car!
Take photos of the interior, again being as detailed as possible
Open up the bonnet and inspect for damage, taking more photos
Gather up all important details on the car, like the registration papers, the make and model, any recent service records
Lodge a claim with your insurer, either over the phone or through their online claims portal
Wait for their response – they should send an assessor out to inspect the car for themselves
"Know that following natural disasters, insurers are likely swamped with requests from thousands of people, so it might take a while for them to get to you," Mr Zeller said.
"This is why it's important to be as prepared as possible, as this can help speed the process up when they finally review your claim.
"In the coming years, the likelihood of these devastating floods occurring is set to climb, so you should strongly consider reviewing your comprehensive car insurance on a regular basis to ensure you're covered for whatever nature throws at you."
---
For more information, please contact:
William Jolly | 0405 968 369 | [email protected]   
Compare the Market is a comparison service that takes the hard work out of shopping around. We make it Simples for Australians to quickly and easily compare and buy insurance, energy, travel and personal finance products from a range of providers. Our easy-to-use comparison tool enables consumers to find products that best suit their needs and back pocket.
Did you find this article interesting or helpful?