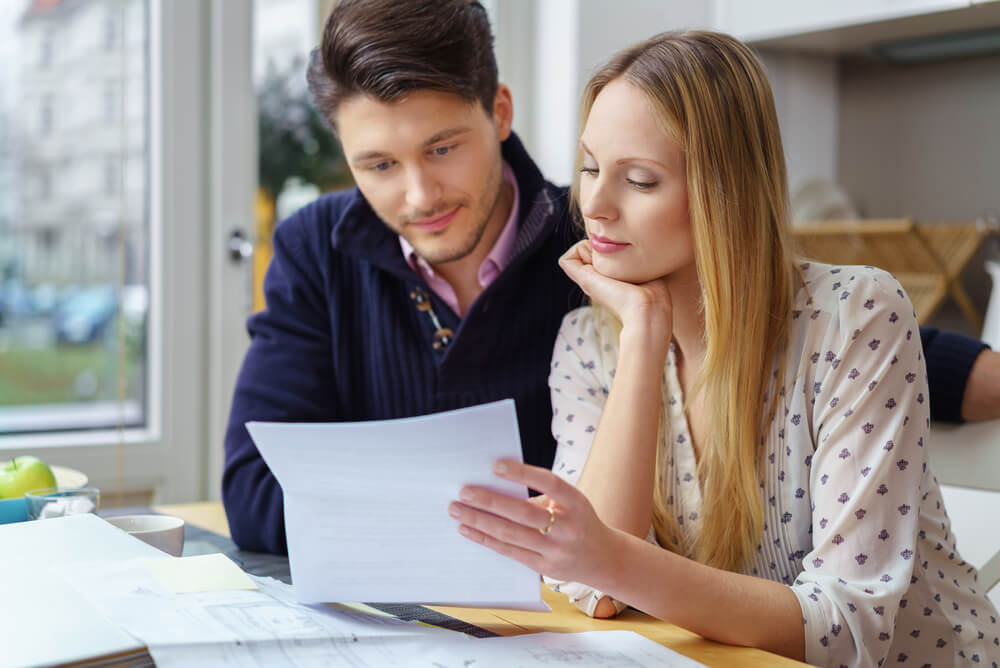 Experts are warning Australian families that wholesale electricity prices could soon reach new highs, with electricity bills tipped to increase and the cost of living expected to rise even further for many households.
The price of coal, which generates around 75% of Australia's electricity, has increased over the past two years. Compare the Market's energy expert and General Manager of Utilities, Brett Mifsud, said this could have knock-on effects on electricity bills, as retailers try to keep up with these rising prices.
"We know that the price of coal has gone up, meaning the cost of generating the electricity that Australian families and businesses use every day is higher than it was in the past," Mr Mifsud said.
"Energy retailers, which sell Australians electricity plans, purchase electricity at a wholesale price to sell to customers, but they're forking out even more because electricity is costing more to generate.
"To recoup costs and still make a profit, it's looking more likely that retailers will increase the price of the electricity they sell to customers, which could mean rising electricity bills in the next few months.
"We know even small price changes can have a huge impact on household budgets. With the cost of living increasing, fuel prices soaring and wages not keeping up, it's a worrying time for Australian families."
Wholesale electricity prices account for around 25% of retailer costs, so retailers must adjust prices on electricity plans.
According to the Australian Energy Regulator (AER), wholesale electricity prices are tipped to increase due to lower thermal generation, decreasing costs for environment and network schemes, a lack of investment in new capacity and rising coal and gas prices.
Australia has also been hit with several severe weather events in recent times, while the war in Ukraine is also impacting these wholesale prices.
We've already seen early indications that electricity prices could increase in many parts of the country from 1 July, with the AER's draft proposal for the Default Market Offer (DMO) and the Essential Services Commission's (ESC) draft decision on the Victorian Default Offer (VDO) recommending prices for many standing or default offer contracts increase later this year.
Compare energy plans with Compare the Market
Australians may be on a default or standing offer contract if they've never switched electricity plans or if it's been more than a year since they last switched.
Although in the draft stages, the AER recommends that the average annual electricity bill for customers on the DMO:
increase by an average of 5.8% to $1,540 per year in South East Queensland for residential customers (up $85 compared to the current average DMO price)
increase by an average of 5.9% to $3,250 per year in South East Queensland for small business customers (up $327 compared to the current average DMO price)
increase by an average of 3.1% to $1,769 per year in South Australia for residential customers (up $53 compared to the current average DMO price)
increase by an average of 1.6% to $4,369 per year in South Australia for small business customers (up $132 compared to the current average DMO price)
However, prices are predicted to fall by between 0.6% to 2.0% for families in New South Wales on the DMO – depending on their distribution zone. On average, New South Wales residential DMO prices could dip to between $1,372 to $1,869 per year – saving between $10 to $38 compared to the current DMO.
Conversely, small businesses in New South Wales in the Endeavour and Essential distribution areas could see the average DMO price increase by 3.5% and 1.5% annually, while small businesses in the Ausgrid distribution area are predicted to see the DMO price fall by 2.4%.
Meanwhile, the ESC recommends that the average household electricity bill for residential customers on the VDO in Victoria increase by 1% to an average of $1,361 per year. That's an average annual increase of $19 for families on standing offers compared to the current average annual VDO price of $1,342. Small business customers in Victoria could also see their prices increase by an average of 1%. This is an average annual increase of $73 to $1,361.
However, these proposals are only in draft stages and final prices will be released in the coming months.
Worryingly, Mr Mifsud said families across the board – no matter what type of electricity plan they're on – could soon feel the pinch.
"When regulators have adjusted the default price in the past, some electricity retailers have changed the pricing of their market offers – plans with discounts, perks and other incentives that lower electricity prices," Mr Mifsud explained.
"A higher DMO and VDO could mean some electricity retailers increase their market offers, because the DMO and VDO act as a benchmark for all market offers. The DMO and VDO are the maximum prices retailers can charge for electricity for standing offer contracts.
"However, should retailers pass on the increase in wholesale costs to customers, customers on all types of electricity plans will likely see some sort of increase."
It's not all bad news, and Mr Mifsud said there were still things Australian families could do to avoid electricity bill shock.
"We're anticipating electricity price increases across the country, but now's the time for Aussie families to take back the power and pay as little as possible for the electricity they use."
Mr Mifsud offers his top tips below.
Track your electricity usage
You may be able to track electricity usage more regularly through smart meters, in-home displays or web portals and adjust your habits accordingly. Talk to your retailer about the options available to you. The more you understand your electricity usage, the more ways you can try and cut your electricity bill.
Switch off appliances you're not using
If you're not using appliances, switch them off at the wall. Many Australians aren't aware that standby power can be responsible for more than 10% of your home's electricity usage. With prices expected to climb in the next few months, this is an easy way to make savings.
Use power wisely
If you're on a time-of-use plan, avoid using power-guzzling devices during peak hours outlined by your retailer. Generally, it'll be cheaper to run appliances overnight and on weekends – which are off-peak times.
You can also invest in smart appliances, which allow you to remotely adjust appliances to improve energy efficiency. You may be able to increase a fridge's temperature on colder days, control lighting and modify heating.
Rely on solar power
If you have solar panels installed, run all electrical jobs while you're generating your own power. Remember to set timers for appliances such as washing machines, dryers and dishwashers. Also compare feed-in tariffs regularly to ensure you're getting the most bang for your buck for any electricity you export back to the grid.
Compare energy plans
You could be paying more than you need to for energy – especially if you're on a standing or default offer. It's worth reviewing different providers and plans regularly using tools like Compare the Market to see if you could save by switching.
Turn back time on your bill
If you find a better electricity deal, it's easier than ever to switch. You can take advantage of cheaper prices, discounts and better rates in as little as two business days. Some retailers also allow eligible customers to backdate their new plan to the time of their last actual meter reading. This means you could pay a lower price for electricity you've already used – as much as 65 business days for basic meters or 10 business days for smart meters. You typically need to phone your retailer for eligibility requirements and to see whether they offer this hack.
Consumers can use Compare the Market's free energy comparison tool to compare a range of plans within minutes.
Compare energy plans with Compare the Market
For more information, please contact:
Phillip Portman | 0437 384 471 | [email protected]   
Compare the Market is a comparison service that takes the hard work out of shopping around. We make it Simples for Australians to quickly and easily compare and buy insurance, energy, travel and personal finance products from a range of providers. Our easy-to-use comparison tool enables consumers to find products that best suit their needs and back pocket.
Did you find this article interesting or helpful?