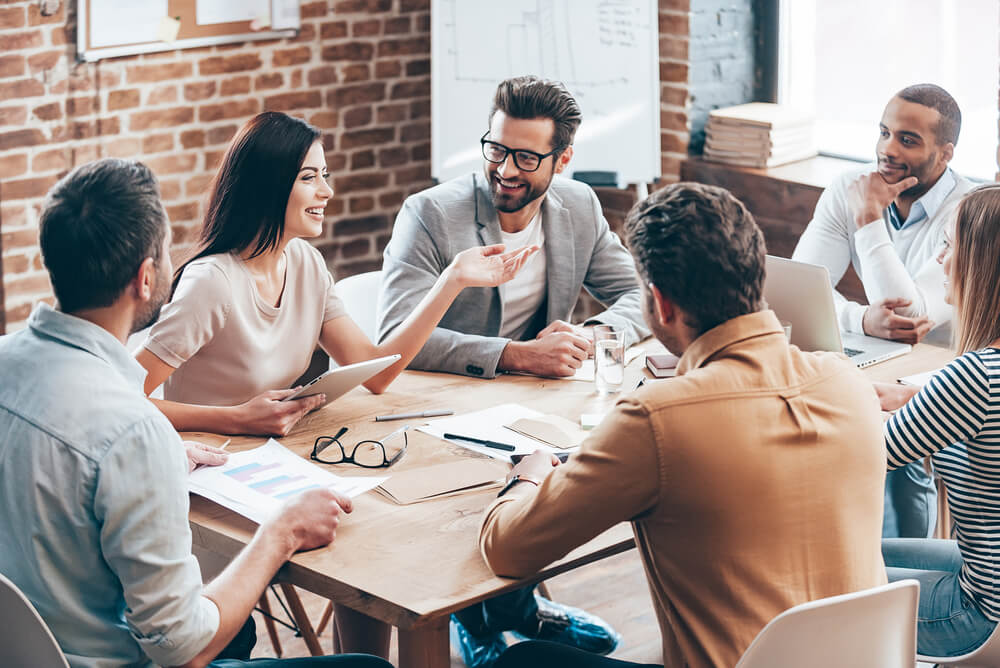 Employees who continue to work from home could save hundreds of dollars a week compared to colleagues who travel to the office for work, new research from Compare the Market shows.
Many Queensland workers have become accustomed to working from home during the pandemic and may not be prepared for the impact a full-time return to the office will have on their finances.
Finance Researcher at Compare the Market, Chris Ford, said rising fuel prices, CBD parking fees, tolls, public transport costs and even the daily takeaway coffee or lunch typically outweigh the costs involved in working from home.
"After crunching the numbers, it's very clear that returning to the office could blow out the budget for many families across Brisbane," Mr Ford said. "Aside from the time you lose commuting to and from the office, many workers may be unaware of how much it can actually cost to make a living when travelling to work.
"For example, you could easily fork out $70 a week if you bought takeaway coffee every day and treated yourself to lunch out. Over a month, that's around $280, which could fund a weekend getaway, pay an electricity bill or go towards your savings."
Our analysis shows that it could cost around $41 in addition to the average weekly Queensland electricity bill of $33.43 to power a laptop and air conditioning in one room for eight hours a day and boil the kettle for 10 minutes a day, five days a week when working from home. In contrast, a person travelling two zones on public transport to work and purchasing lunch every day could pay around $58.50 a week, while driving, paying for parking and taking toll roads could cost over $250 a week.*
Average working from home costs (weekly)
Average working from the office costs (weekly)
Electricity: $32.43 plus:

– Laptop: 36.52 cents to power a 0.045kw/h laptop for eight hours per day

– Kettle: 37 cents to boil a 2.2kw/h kettle for 10 minutes per day

–Air Conditioner (in one room): $40.40 to run a 5kw/h air conditioner for eight hours per day

One-off costs for office supplies:

– Desk: $371.98

– Flat panel monitor: $329.04

– Wireless keyboard and mouse combo: $66.57

– Office chair: $295 average

Takeaway coffee: $17.50

Takeaway food: $52.50

Public transport (peak – two zones): $41.10
Public transport (off-peak – two zones): $32.90

Fuel: $38 (at $1.80/Litre
: $47 ($2.20/Litre)

CBD Parking: $175 (council)

: $67.50 (metered street parking)

: $362.85 (private)

Tolls: $40.40
*This data assumes a person's residence is 16km from work and electricity at home is charged at an average of 20.29 c/kWh (the average price for electricity in Brisbane for Origin Energy, Energy Australia and AGL) . Public transport costs from Translink are in zone 2 – which is around 16km from the CBD. Parking prices are for the CBD from Brisbane City Council and RACQ's Brisbane, Sydney and Melbourne CBD Off-street Casual Parking Prices 2021 report. Average toll data was calculated using pricing for Class 2 vehicles from Linkt. Average home office equipment prices were sourced using prices from Office Works' online store on 16/03/2022. Average weekly electricity price was calculated using Compare the Market's Bill Shock Survey (September 2021). Average takeaway and coffee prices were calculated using menus from Sushi Hub, Grill'd, Subway, Guzman's, Soul Origin, Coffee Club, Starbucks and Zarafa's on 16/03/2022. All prices are estimates and may vary depending on circumstances.  
If you lived around 16km from work (as most Australians do, according to the Australian Bureau of Statistics) and Brisbane fuel prices remained steady at approximately $1.80 per litre, you'd need about $38 a week for petrol just for your work commute. Public transport would actually work out slightly more expensive from this distance, coming in at $41 a week if you travel in peak times (or $33 in off-peak times).
Mr Ford said while $1.80 per litre of petrol has been an average for Brisbane families in recent weeks, fuel prices are continuing to increase across the city, which workers should prepare for.
"We're already seeing fuel prices soar past $2.20 per litre in many Brisbane suburbs, meaning this figure could blow out to $47 per week or even more if you travelled to the CBD from somewhere further like Springfield, Wynnum or North Lakes," Mr Ford said.
"If you needed to fill your car's empty 50L fuel tank, you'd need to pay out around $110. This could be quite a shock to your wallet if you've worked from home for the better part of two years."
Of course, petrol is just part of the equation, with Compare the Market's findings showing the average weekly fee to use Brisbane's tolls two times a day is around $40 (as low as $18.10 for the Loganlea toll but as high as $59.20 for the Bowen Hills to Kedron and Bowen Hills to Toombul tolls).
Meanwhile, RACQ data shows Brisbane CBD's weekday average casual parking rate is roughly $73 a day (or a whopping $365 a week). It's significantly cheaper to use Brisbane City Council's Wickham Terrace or King George Square car parks, which cost $35 a day ($175 a week). CBD metered street parking was temporarily free earlier this year (subject to signage restrictions), but has increased to a maximum of $13.50.
"Obviously everyone's circumstances are different and these are just estimates, but our data shows someone travelling by car, taking tolls, paying for CBD parking and eating out every day could easily be looking at hundreds of dollars every week," Mr Ford said. "While working from home does have an impact on the household bill, it's usually minimal compared to that of working from an office."
Compare the Market's recent Bill Shock survey shows that on average, Queensland families pay around $389 per quarter for electricity, which is about $32 a week. However, when factoring in typical costs of working from home, such as using a laptop, boiling a kettle for a coffee fix and keeping cool in the air conditioning the average weekly electricity price could increase by about $41 a week.
You'd also need to consider one-off costs for home office equipment, such as desks, office chairs, computer monitors, keyboards and a computer mouse. Our analysis shows this could cost an average of $1,063.
Mr Ford said if you're working from home, you may be able to claim some of these costs at tax time, further making this the more affordable working option.
"What a lot of people don't realise is that if you've been working from home, you can claim work related expenses like internet and phone bills, electricity costs, office furniture and even your laptop at tax time," Mr Ford said. "It's a good idea to take note of how many hours you're working from home and keep receipts, electricity bills and phone and internet bills handy ahead of lodging from 1 July.
"When claiming work from home expenses, there's a fixed rate option this year of 52 cents per hour you worked from home. There's also an option to claim and calculate the actual cost, but you'll need your evidence to support these claims.
"It's worth chatting with your accountant and learning more about claiming work from home expenses via the Australia Taxation Office website. Even though tax time is a few months away, now's the time to start preparing."
Meanwhile, Mr Ford offered his top tips for reducing the cost of working from the office.
Chat to your company about flexible working arrangements. Our data shows that working from the office five days a week can impact finances compared to working from home. Splitting your time between home and the office could reduce the overall cost you pay. You may be able to negotiate this plan with your employer.
Compare fuel prices. Use apps like Compare the Market's Simples app to compare petrol prices. With fuel prices expected to climb, you may be able to fill your tank for less by shopping around.
Travel in off-peak times. If using public transport, try travelling in off-peak times to save around 20% on transport costs. Off-peak times are before 6am, between 8:30am and 3:30pm and after 7pm of an evening. Driving in these times may also use less fuel due to fewer cars on the road.
Pack your lunch. The cost of eating out or splurging on a daily coffee may not seem like much but can add up over a week. Consider taking your lunch to work or limiting takeaway coffees and meals to certain days.
Update your home energy plan. If your working circumstances change and you're spending more time at the office, you may not use as much power and may benefit from moving to a new plan. If you find a plan that better suits your new arrangements, you can switch in as little as two business days. Consumers can use Compare the Market's free energy comparison tool to compare a range of plans.
For more information, please contact:
Phillip Portman | 0437 384 471 | [email protected]   
Compare the Market is a comparison service that takes the hard work out of shopping around. We make it Simples for Australians to quickly and easily compare and buy insurance, energy, travel and personal finance products from a range of providers. Our easy-to-use comparison tool enables consumers to find products that best suit their needs and back pocket.
Did you find this article interesting or helpful?