Across the country, the 'bank of mum and dad' has been helping young adults make many of their goals a reality such as a first property purchase, a dream wedding, and even a home to crash in! Now, new research has revealed this bank just keeps on giving, with parents helping to fund overseas leisure, work trips and even study ventures. More than half (58 per cent) of survey respondents admit to needing their families' financial assistance while abroad as a young adult, and 16 per cent have never repaid their parents.
We commissioned a survey of an independent, nationally representative panel of 501 Australians who travelled overseas between the ages of 18-35 on a holiday, student exchange or working holiday.[1] The survey looks into how much money young travellers were sent by their family and if they ever paid them back.
The findings suggest that young travellers aren't budgeting adequately before travelling, and expect their parents or other family members to pick up the slack. Nearly a quarter (22 per cent) said they admitted their parents, guardians or other family members sent them money less than a fortnight into their trip, while 38 per cent needed financial assistance 2-4 weeks in.
We also asked the reasons for the required funds and presented six scenarios: running out of money, weren't able to afford the cost of living, had unexpected expenses arise, weren't able to work while overseas, received the money as a gift, or money was stolen. The most common reasons given were unexpected expenses arising, with nearly half (46 per cent of respondents) citing this reason. Running out of money was the next most popular excuse at 44 per cent, while a further 17 per cent realised they were unable to afford the cost of living.
When asked how much money their parents sent in total, 59 per cent said up to $1000, 17 per cent said between $1000-1500, and one in ten (10 per cent) said a whopping $2000-3000.
What's more, 45 per cent of young travellers who required money from their parents admitted to not paying them back in full. This includes 16 per cent who have never repaid their families, and 29 per cent who have only partly paid back the money. Considering that nearly three quarters (73 per cent) of Aussie households are in debt, with 28 per cent carrying debt worth three or more times their income,[2] parents should consider factoring in emergency funds into their own finances when their children travel abroad. For parents with children jetting overseas in the near future, look at how to prepare them for the worst. From excessive internet charges through to common scams, it's important to protect their back-pocket from the unknown.
Spotlight on Natalie from Preston, Melbourne
Natalie, 29, has called on the bank of mum and dad several times while overseas as a result of her travel mishaps. In 2016, Natalie's wallet was stolen when she was in Peru. She cancelled her cards the next day, but by this stage, the thief had already withdrawn $800. Natalie didn't file a police report or get her travel insurance to cover the stolen money, so she borrowed $1000 from her parents to pay for her return flights home. More recently, Natalie left her phone and credit card in a taxi in Dublin and had her wallet pickpocketed in Amsterdam – leaving her with zero access to money. Natalie's next stop was home, via a stopover in Kuala Lumpur, so her parents paid for her airport hotel room and taxi ride home from Melbourne airport.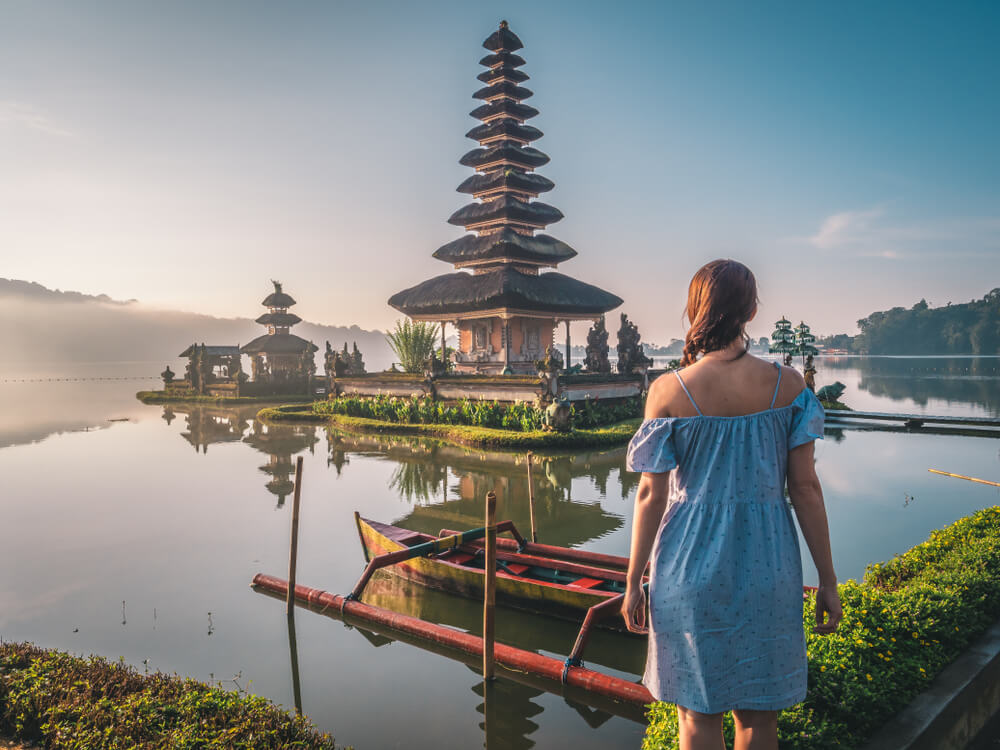 Our top 5 money-saving tips for young Aussie travellers and their parents
Take out travel insurance to ensure you're covered while abroad. To financially protect yourself against the unknown while abroad such as cancellations or delays, unexpected medical costs or even stolen money or belongings, consider purchasing travel insurance. Depending on the policy level and sub-limits, some insurers will cover between $2000-15,000 for lost, stolen or damaged luggage and personal effects.[3] Remember that you must get a written police report within 24 hours of the incident occurring otherwise, you may not be covered for the lost or stolen item.
Pay in the local currency when using EFTPOS. When making payments with a debit or credit card overseas, some EFTPOS machines will ask whether you'd like to be charged in Australian dollars or in the local currency. Opt to pay in the local currency as you'll avoid incurring a foreign currency conversion fee charged by overseas banks.[4] Be aware that your card issuer may still charge you an international transaction fee as you are making payments overseas.
Beware of taxi scams. Tourist destinations are often riddled with unlicensed taxi drivers who operate without a meter to hike up their rates to scam tourists. To avoid being ripped off, always ask the driver to use the meter or make sure you agree to a fare before entering the vehicle. Some of the most common areas for unlicensed taxis are airport terminals. It's recommended that travellers always look for an official taxi rank. [5] Alternatively, pre-book a transfer so you can budget it into your expenses.
Compare international money transfer providers before sending money abroad. If you're sending money to friends or family overseas, compare international money transfer providers first to avoid steep fees and poor conversion rates. Comparison services such as comparethemarket.com.au allow you to compare a range of providers – including HawkFX, SendFX, XE and TorFX – and rates across dozens of foreign currencies, all on the one platform.
Research your mobile phone options before departing. To avoid paying exorbitant fees on your mobile phone bill, check whether your phone provider offers an affordable, international-friendly phone plan option as it will be more expensive to use roaming while overseas. Many places offer free WiFi so consider taking advantage of this or buy a local SIM card at your destination.
Sources
[1] Conducted by Pure Profile (Jan 2020)
[2] ABS 6523.0 – Household Income and Wealth, Australia, 2017-18, https://www.abs.gov.au/ausstats/
[email protected]
/mf/6523.0
[3] Comparethemarket.com.au analysed four travel insurance policies:
Insureandgo
(p.11),
Woolworths
(p.6),
BudgetDirect
(p.8),
Real Insurance
(p. 6).
[4] ACCC, https://www.accc.gov.au/consumers/health-home-travel/buying-sending-foreign-money
[5] Smart Traveller Australia, https://www.smartraveller.gov.au/before-you-go/safety/scams
Did you find this article interesting or helpful?