Our mission
Here at Compare the Market, our goal is to help Australians make better decisions when it comes to budgeting for health insurance, car insurance – including, life insurance, income protection, home & contents insurance, travel insurance and more.
We've been doing this for years, which is why we're now opening ourselves up to new opportunities. Not only does this mean we have a better chance to help others with their finances, but it also means we can improve the lives of Australians in other, meaningful ways.
That work can begin with sponsorships and grants.
Who should apply for a Compare the Market sponsorship?
We're open to supporting a variety of organisations, particularly those that:
assist Australians in need;
help build positive, caring communities across the country;
promote healthy lifestyles for young and old;
protect native wildlife and precious ecosystems; and
improve financial literacy.
For example, we're happy to sponsor local community groups like a local kids soccer team, or a charity drive being held by a school.
Projects we will not sponsor
While we will consider any proposal sent to us, we will not support:
organisations that promote the use of addictive substances or practises (e.g. smoking, gambling);
political parties or lobby groups, or anyone in conflict with legislation;
any organisation that disenfranchises or demeans minority groups;
groups affiliated or supported by trade unions; or
those whose actions have a damaging impact on the environment.
In addition to the above, we do not sponsor individuals.
How we review applications
Our business will rigorously assess any application we receive, and endeavour to be as fair-minded and transparent about this process as possible. If your proposal aligns with our company's values and is economically feasible, we'll give it a fair review. If you'd like us to sponsor anything that is time sensitive (e.g. a charity event), you'll have to send through an application as far ahead of time as possible.
How you can apply
Simply complete a Request for Sponsorship through our application page.
Previous Sponsorships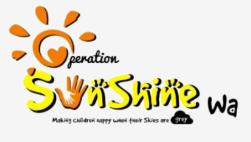 Compare the Market is a Major sponsor of the Sunshine WA children's charity, which provides support to children and youth in crisis care and in out-of-home care under the care of the Western Australian government.