Imagine yourself stretched out on a white sandy beach in front of calm, sapphire-blue waters, basking in the tropical sunshine and sipping a fruity cocktail. You walk down the beach, blissful and relaxed, picking up seashells and splashing around in the shallow water. You've spent all year planning your dream holiday and now you're finally enjoying it… until you cut your foot on a piece of coral. The wound quickly gets infected and you end up in hospital in a foreign country, your holiday ruined and countless medical bills piling up next to your hospital bed.
Travel is exciting, enchanting, engaging, and exhausting. Sometimes you feel like you need a holiday to recover from your holiday! Aussies love a good break – we took a record 8.4 million overseas trips in 2012 alone. We spend a huge amount of money on these trips; in fact, we spend three times more on recreation than we do on medical and health-related needs each year! On an international scale, Australians are the second biggest holiday spenders in the world, next to Saudi Arabians.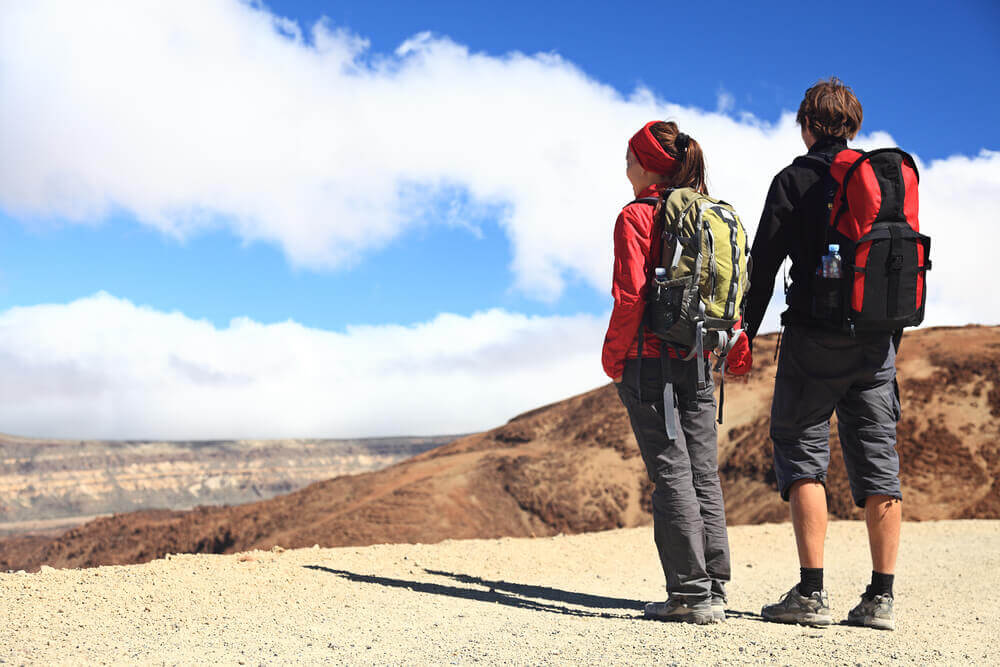 Travel is an investment in time, money, and energy, but have you ever thought about protecting that investment?
When little issues pop up away from home or overseas, they can turn into really big problems. You might be able to plan your itinerary and budget down to the last tiny detail, but unfortunately you can't plan for the unknown. However, travel insurance can act as a reliable financial safety net for a myriad of travel-related travesties, from pick-pocketed passports to broken bones.
Travel insurance – What does it protect?
Depending on your policy, travel insurance could protect you in two crucial ways: both person and property.
Your person
Protecting your person means protecting your health. Unfortunately, not every country has a public healthcare system like Australia, and even if they do, it will come at a cost to tourists. Travel insurance protects for certain health-related incidents or mishaps whilst you are away from home. Getting sick on holiday is never ideal, but it can happen and it's best to be prepared for such an eventuality. Consider the impact that a street vendor induced stomach bug or skiing accident could have on your holiday.
Your property
Protecting your property means that your belongings could be insured against theft, loss, or damage incurred whilst travelling. Depending on the cover you select, if your luggage is stolen or you drop your camera, travel insurance can be there to pick up the tab and replace your beloved belongings.
Common types of travel insurance cover
Cancellation/Delay
Cancellations and travel delays are common. Many times, they're an irritating inconvenience with few repercussions, other than wasting your time. However, some delays and cancellations do have more dire consequences. A delayed flight may mean you miss your cruise ship's departure, forcing you to buy a ticket to the next destination port. It could mean you miss your brother's wedding in Bali by four hours – which is even worse if you have the rings! Your flight from Prague to New York might be cancelled because of bad weather, forcing you to sleep on an airport bench because there are no hotel rooms available. And even if you've purchased cheap tickets, there could be big penalties for having to change dates. As you can see, cancellations and delays have a knock-on effect that always tend to snowball through your carefully planned itinerary.
Travel insurance can cover you for many minor and major cancellations and delays, but check your individual Product Disclosure Statement (PDS) for details, as exclusions may apply depending on the cover you chose. If you take out travel insurance at or around the time you pay for your trip, the cost of your trip and associated cancellations may be covered if you are no longer able to travel. It may also cover you if you need to cut your trip short to return home in the event of a family emergency, due to severe unexpected illness or death within your immediate family; this may be subject to some age limits and pre-existing conditions. It's also important to note that cancellations or delays due to natural disasters, such as a volcanic eruption or earthquake, may not always be covered by travel insurance, so always check the Product Disclosure Statement so you fully understand the inclusions, exclusions and limits.
Stolen wallets and travel documents
Pickpockets and thieves always target travellers. You might be distracted by the magnificence of Madrid, revelling in Roman colonnades, or ambling through Amsterdam's cobblestone streets, and instantly your wallet is snatched – but you don't know it yet. You won't realise it's missing until you reach to pay for your chianti. Being stranded in a foreign country without money or your passport is a nightmare of red-tape and paperwork that can delay or derail your holiday.
Lost luggage
According to SITA's 2013 baggage report, airlines lost or mishandled over 25 million pieces of luggage last year. Lost or mishandled luggage is one of the most common issues encountered by travellers.
Illness or injury
We are lucky enough to call Australia home and while Australia's healthcare system is great, when travelling overseas, this same quality of care may not be available. Australian travellers who become ill or injured overseas can be personally liable for any hospital bills and associated medical costs incurred while away.
As an example of the costs you could pay, for a hospital stay in Singapore could cost around $300 AUD per day  – this is for ward only and doesn't include any treatments or doctor consultation fees.  This is a fairly significant amount but if you are unfortunate enough to end up in hospital in New York City, this figure skyrockets to over $16,000 per stay, according to The Australian. Sadly, if you are not covered by travel insurance, these medical costs can have far-reaching implications. Uninsured travellers and their families have been forced to sell their homes and liquidate their superannuation in the past to pay their overseas medical bills.. The good news is that you can protect yourself and your family from certain unforeseen travel costs by taking out travel insurance.
Packing the right travel insurance is easy. Start by comparing from our range of travel providers.
Type of travel insurance
Fundamentally, there are two types of travel insurance. They are:
Domestic travel insurance
Domestic travel insurance will cover you for travel within Australia and Australian territories. Some insurers also include New Zealand as a part of their Australian domestic travel insurance, but be sure to check the PDS for details.
Is it worth it?
Although you won't need to worry about healthcare costs whilst you travel around Australia, it may still be important to insure your belongings and travel expenses when travelling domestically.  Laptops, smartphones, tablets, some jewellery, and other personal effects can be covered by domestic travel insurance depending on your insurer and the level of cover selected. Also remember that limits of cover will vary by insurer. Domestic travel insurance is also a great way to insure against unforeseen cancellations, delays, or unavoidable changes to travel plans which can be very costly. And if you are planning to hire a car on your holiday, there are some travel products that have hire car excess waiver, meaning you don't have to worry about purchasing excess protection for the hire car.
International travel insurance
International travel insurance will insure your health and belongings whilst overseas depending on the product chosen. Cover for your belongings is important and useful, but the real reason many people take out travel insurance when  abroad is to have medical cover and provide protection from potentially debilitating hospital bills.
Do the costs vary per country?
International travel insurance is usually broken up into regional zones with each regional zone requiring a different minimum level of cover. This is because some destinations and/or activities have much higher healthcare costs, or a higher risk of incident or injury. Different zones have different premiums, which will affect the overall cost of your travel insurance  For example, the cost of flying an air ambulance from Bali compared to the United States could vary significantly in cost.
Choosing single trip or multi trip
Whether you choose to purchase a single trip or multi trip policy is dependent on your travel situation. Here is a brief overview of both to make your decision easier.
Single trip
Single Trip cover will cover you for a trip from your departure until you return to Australia. It is duration specific, so you choose to cover yourself for the period of time you will be away. Single Trip cover usually carries a 12 month maximum duration, although some insurers offer specifically designed policies to suit travellers on working holidays up to 18 months. Single Trip cover will be your most cost effective option if you are only travelling overseas once or twice a year for short durations, however you may also want to consider buying separate policies for each journey.
Multi trip/annual trip
If you travel frequently, you may want to take out a Multi Trip policy. Multi Trip policies are a blanket annual travel insurance that will cover all of your trips within a 12 month period, saving you the time and hassle of taking out travel insurance for each and every trip. Check your PDS carefully when taking out Multi Trip cover to make sure you are covered for all of the destinations you may be visiting. Additionally, Multi Trip cover is designed for multiple duration trips and may limit your trip coverage to 30, 60 or 90 days at a time. Be sure to check the PDS for details.
Important things to consider before deciding on a policy
Firstly, what kind of trip are you going on?
Consider your travel type and style, and think about the nature of activities you will be undertaking. Skiing, trekking, diving, bungee jumping, white-water rafting, contact sports  such as rugby and competition sports, moped riding and other adventure activities all carry a high risk of injury, so if you'll be engaging in any of these, make sure you select a policy that offers comprehensive cover for your chosen activities. Consider the items you'll be taking with you – expensive camera, jewellery, tablet – and make sure you select a policy that covers you if those items are lost, damaged or stolen.
What are your limits and exclusions?
There will be limits and exclusions to your travel insurance. Read the fine print carefully to understand what, when, and how you are covered. Your insurance may be considered invalid if damage, theft or injury occur whilst you are under the influence of drugs or alcohol. Restrictions may apply if you choose to hire a scooter or motorbike.
Personal items
Cover for personal items, including luggage, will usually have a specified per item limit; if you are taking valuable or expensive items, consider taking out specified item insurance.
High risk countries
Most policies will not cover you for travel to countries deemed dangerous or high-risk, so always check with SmartTraveller before planning your trip. Additionally, many policies exclude claims arising from civil unrest, self-inflicted injury, acts of terrorism, loss or theft of unattended baggage, and pre-existing medical conditions. Remember, if you are covered for these events, you have an obligation to protect yourself and not willingly put yourself in harm's way. If the Australian Government advises against travelling into a high risk area before you depart, you should reconsider your travel.
Pre-existing medical conditions
Make sure you disclose any pre-existing medical conditions when you take out travel insurance, as failure to do so may nullify your insurance cover. Some travel insurance policies will still cover you for pre-existing medical conditions for an additional premium or co-payment, so shop around for the policy that best suits you. Note that pregnancy will be considered as a pre-existing medical condition, so make sure you check the policy details and disclose if necessary.
Travel insurance and credit cards
Some credit card companies offer travel insurance as a perk on certain card types and many travellers assume that since they have that type of credit card, they will be covered if something happens. However, these policies may  only cover certain situations, so be vigilant and read the fine print and compare a range of policies. In many cases, travel insurance linked to credit cards may  only cover you for items purchased in full with that credit card. If you think you have travel insurance cover through your credit card, it may be a good idea to speak with your financial institution to check the policies coverage.  Make sure you check the policy details on the type and level of cover and how the claims process works, as you may need to take out additional travel insurance to ensure you have comprehensive cover before your departure.
Can you afford the risk?
The Department of Foreign Affairs and Trade receives nearly 200,000 requests for assistance from travelling Australians each year. In many cases, the requests (such as those for medical bills) are beyond their scope and control. We all want to enjoy our time travelling, but whether at home or abroad, issues that arise that can be both inconvenient and costly. If you've spent countless hours planning your trip, take another few minutes to compare your travel insurance options and protect your belongings and wellbeing when you next travel.