Lost in Laos? Hungry in Hungary? Tired in Tallahassee? Stranded in Sydney? Whether for business or pleasure, travel often comes with a confrontation of the unfamiliar, which is why Travel insurance should be on the top of your list to pack, but luckily, the smartphone revolution means that you can arm yourself with a dizzying array of apps before you find yourself stymied by a foreign language, culture, custom, or currency. From airport navigators to taxi hailers, we've compiled a list of the top 10 handy travel apps to help take the stress out of your next adventure away from home.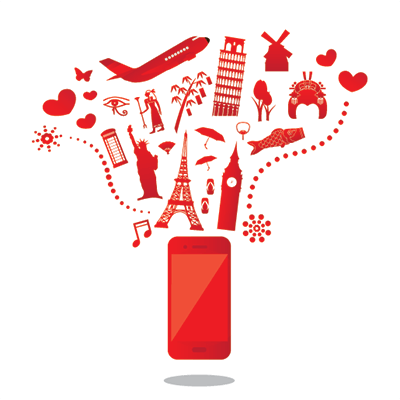 Trip Advisor
Need a hotel recommendation in a foreign city? Wondering where to go for an 'authentic' NY pizza or the best beach in Bali? An oldie but a goodie, TripAdvisor is your one stop travel shop for flights, accommodation and activities worldwide. The Trip Advisor app gives you access to the most useful information, reviews, maps, and recommendations from the desktop website in a clean, easy-to-use mobile interface. Tablet and smartphone versions are also available. The app also searches flight and accommodation prices and rates nightlife, restaurants and local attractions. A travelling must, Trip Advisor is your pint-sized pocket travel guide to the world.
Cost: FREE. Available for iPhone, Android, Windows, and Nokia.


Airports
Have a layover in Helsinki, Hong Kong or Hanoi? Airports App by TravelNerd gives travellers tips and recommendations on navigating airports throughout the world. With terminal maps, detailed transport options, and toilet and duty free locations available at the press of a button, you can plan your layover and maximise your in airport experience. There's also information on getting to and from your selected airport so you'll never be late, stranded or bored in a foreign airport ever again! There's also a web-based desktop site that's jam-packed with even more helpful hints.
Cost:  FREE. Available for iPhone only.
Seat Guru
Ever wondered what the best seat on the plane is? Do you prefer an aisle or a window seat? Do you like to be near the galley or the toilets, over a wing or near the front of the plane? Seat Guru has over 700 seat maps for aircraft from over 100 airlines worldwide. Based on passenger reviews, Seat Guru gives great insights into the pros and cons of every seat on the plane, so that you'll never get stuck in a non-reclining exit row seat or pressed up against an awkward bulkhead again. It also has real-time flight tracking and a flight search engine powered by Trip Advisor.
Cost: FREE. Available for iPhone and Android.

Tipping Bird
Did you know that over-tipping in Japan is considered offensive while under-tipping in the US is rude? If you're not sure whether tipping is accepted, recommended or discouraged, Tipping Bird's the perfect little app to solve your travel tipping conundrums. Select the country and situation (dinner, taxi, beautician, etc.) and tap to check the tipping protocol. You can also calculate the tip and check it in your home currency, just so you know how much of your hard-earned cash you're burning through while you're away!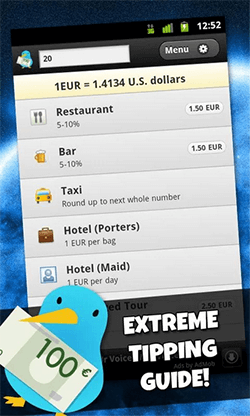 Cost: FREE. Available for Android only.
XE
Frequent travellers may know of XE.com, a comprehensive real-time currency converter website. What you might not know is that they also have a handy travel-friendly app of the same name. It's perfect for busy business travellers on the go. There's a free basic edition and a paid for Pro edition; the paid edition is advert free and allows you to monitor twice as many currencies as the free version. However, for most users, the free version has all the functionality the average traveller needs.
Cost: FREE. Available for iPhone and Android.
The Converter
Never get stuck in an overseas fitting room with the wrong size clothing again! For those looking to convert more than just currencies, The Converter app will prove handy. With over 1500 unit types across 65 conversion categories, The Converter's got you covered. Convert distance, temperature, kitchen measurements, and even clothing size. There's also a currency converter that gets updated every four hours.
Cost: $0.99 – $1.49. Available for iPhone only.

Hailo
Sick of wasting time waiting for cabs and taxis that don't turn up? Is your arm sore from minute after painstaking minute standing on the curb trying to hail a cab? Hailo solves the wasted time and aching arms in just two taps of an app. Hailo hails are accepted in major cities across the world, with a growing network of over 50,000 licensed drivers and a million users in London, Ireland, Barcelona and Madrid, Boston, Chicago, Washington DC, New York, Atlanta, Toronto, Montreal, Tokyo, and Osaka. New drivers and destinations are added frequently, and passengers can pay for their taxi with a credit or debit card via the app (with no hidden fees) or with cash.
Cost: FREE. Available for iPhone and Android.
Onavo
Don't get stung by exorbitant data charges whilst travelling. Overseas roaming and data charges can cost a bomb and blow your budget out of the water. Onavo have two main apps that are useful for travellers: Onavo Count and Onavo Extend. Onavo Count gives you clean, at-a-glance reports on how you and your phone are using your monthly data allowance. It integrates with Onavo Extend, which is the really clever cookie in the Onavo family. Onavo Extend compresses the data you download over telecommunication networks, so by using this app, you can get up to five times more data out of your existing data plan.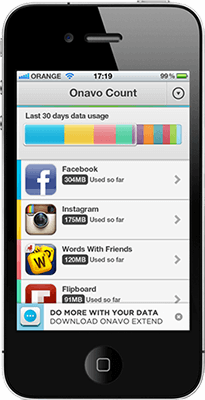 Using Onavo Extend while overseas will help reduce the cost of your overseas roaming charges but still allow you to stay connected with family, friends and business colleagues.
Cost: FREE. Available for iPhone and Android.
WiFi Finder
Avoid a nasty post-holiday surprise with the app WiFi Finder, another clever way to save your data whilst travelling. This way, seasoned travellers can hook up to Wi-Fi whenever and wherever possible. Wi-Fi Finder is a simple-to-use app that seeks out free and paid Wi-Fi networks for your smartphone or tablet. It can be used worldwide and is also available for use offline (the offline database is an optional feature, but does take 55mb of storage space on your device).
Cost: FREE. Available for iPhone and Android.
Instagram
It's not a trip away if you haven't taken a smartphone full of selfies in front of all the tourist hotspots! Make sure you pack the social image sharing app Instagram. Integrated with Facebook, you can take, edit and share photos with family, friends and followers instantly. Capture your holiday memories in snapshots and videos with Instagram.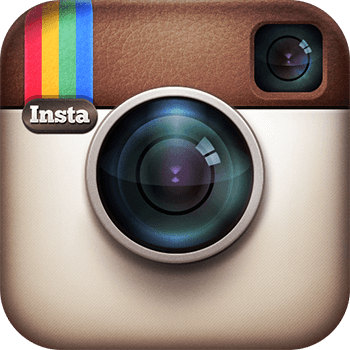 Cost: FREE. Available for iPhone and Android.
The final word: travel easier
There are hundreds of apps to take the stress out of your next overseas adventure and add to the excitement of your journey. Other great apps to check out include JetLag, Trip Journal, World Mate, and World Customs & Cultures.
For more helpful travel-related tips, be sure to bookmark the travel section of comparethemarket.com.au's blog.