We temporarily do not offer travel insurance policies from Travel with Jane through our comparison service. See the full list of brands we compare for more information.
Travel with Jane travel insurance at a glance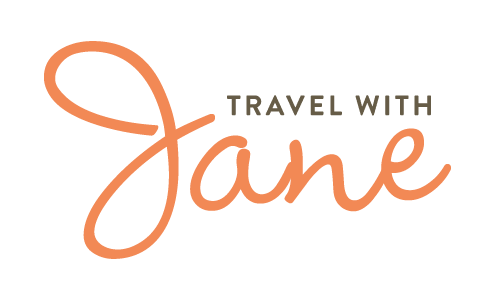 A travel insurance brand for travellers up to 99 years old
Basic to more comprehensive levels of travel insurance offer more choice for different travellers
You can add optional extras to your policy, including pregnancy
Covers a range of pre-existing medical conditions
Dependent children under 18 are insured at no extra cost
A percentage of sales supports charities addressing gender pay gap inequality
About Travel with Jane
Launched in 2017, Travel with Jane is an Australian-owned travel insurance brand offering Aussies budget-friendly policies. With four levels of insurance to choose from, Travel with Jane features policies for various needs and budgets. What's more, you can customise your cover with up to ten add-ons, including pregnancy, cruise, vehicle rental, bicycle, plus much more.
What does Travel with Jane travel insurance cover?
Depending on the type of policy you take out, Travel with Jane cover includes, but isn't limited to:
unlimited overseas medical; this includes medical emergencies, various pre-existing medical conditions (typically including pregnancy, asthma and diabetes) and some emergency dental procedures. Emergency transportation and repatriation are also covered;
legal liability. Cover if you accidentally injure someone or cause property damage on your trip;
delays and cancellations, including flights, hotel and tour cancellations;
luggage, belongings and cash. Theft or damage to baggage to personal items, including cash;
personal accident. If you die, become disabled or lose income due to an insured accident on your trip, Travel with Jane can cover you up to a nominal amount; and
24/7 worldwide help. A helpline is available for emergencies and enquiries.
Conditions, exclusions and limits may apply and vary between policies. You should always review the product disclosure statement before purchasing.
Which types of policies does Travel with Jane offer?
Travel with Jane offers basic to more comprehensive levels of travel insurance split across international and domestic travel.
International travel
Get covered for medical costs, cancellations fees and more, so if your holiday goes awry, you can minimise or eliminate out-of-pocket expenses.
Travel with Jane's international cover options include:
basic cover. This level of cover offers unlimited overseas medical, 24/7 emergency help, plus much more;
Saver. An option for the budget traveller, this type of policy offers unlimited medical cover plus some emergency dental. This policy excludes cancellations, luggage delays and more; and
comprehensive cover. The highest level of cover for your peace of mind.
Domestic travel
Travel with Jane's domestic policy is targeted towards Australians exploring their own backyard. Cover includes cancellations, luggage, legal liability and personal accident. In Australia, medical costs are covered by Medicare or private health insurance, so you won't find medical coverage on a domestic travel policy.
For a full list of policy inclusions and exclusions, please read the Product Disclosure Statements (PDSs) before purchasing.
Which optional add-ons does Travel with Jane offer?
Travel with Jane typically offers a range of optional add-ons, some including:
pregnancy. Overseas-only, extra cover for pregnancy and various birth complications;
device. You can usually cover up to five tech devices, including phones, computers and cameras;
adventure. Extra cover for medical and gear, e.g. abseiling, hiking, diving;
bicycle. Extra cover if your bike gets lost, stolen or accidentally damaged;
vehicle rental excess. Travel with Jane pay the excess (up to a nominal amount) if your rental car is stolen, damaged, or involved in an accident; and
cruise cover. May help pay for emergency medical treatment, lost/stolen baggage, and more.
Ensure you read the policy's PDS for a full list of inclusions and exclusions before purchasing any add-ons.
Why choose Travel with Jane for your travel insurance?
It's easy to claim via the telephone or through the online claim form;
Your policy covers financially dependent children (and grandchildren) up to age 18 for free;
Travel with Jane features a 14-day cooling-off period, money-back guarantee; and
You can enjoy peace of mind with unlimited worldwide emergency medical cover underwritten by Lloyds, one of the world's leading insurers.
Start your search for great-value travel insurance today
With our free comparison service, you can compare travel insurance policies from Travel with Jane and some of Australia's other top providers in just minutes!
Don't scroll through endless quotes online; compare policy prices, features, inclusions and exclusions on one page, thanks to our handy service.
Discover why it pays to compare travel insurance before your next adventure!