Travel with Kit travel Insurance at a glance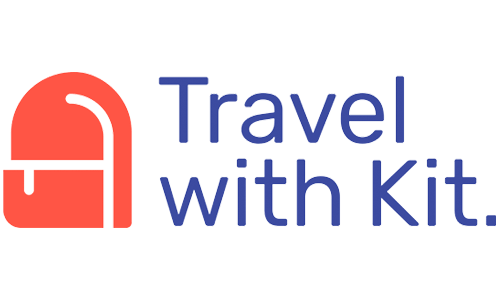 Cover available for Australians up to 99 years old
Policies come with a two-week cooling-off period
Optional extras available as add-ons
About Travel with Kit
Founded in 2018, Travel with Kit is an emerging travel insurance provider located in Sydney. With the belief that everyone should experience that wonder of travel, Travel with Kit offers policies for Australians from many walks and stages of life. No matter your age or budget, Travel with Kit believes it has a policy that can suit your needs.
Policy benefits
Travel with Kit has four types of travel insurance policies available: Saver, Basic, Comprehensive and Domestic.
Saver
The Saver policy includes essentials such as unlimited medical, along with limited coverage of dental, lost luggage and funeral expenses. It doesn't cover cancellation costs, travel and luggage delays and lost or damaged personal effects.
Basic
The Basic package includes all the benefits of the Saver policy, with additional cover for cancellation costs, loss of income, luggage delay and lost or damaged personal effects.
Comprehensive
The highest level cover offered by Travel with Kit, Comprehensive includes:
unlimited cover for medical (both hospital and transport costs, sub limits apply);
cancellation expenses;
emergency non-medical expenses;
protection against loss of income;
pet accommodation;
legal liability; and
higher limits for benefits offered in Basic policies.
Domestic
Specifically for Australians travelling locally, the Domestic policy includes cover for cancellation costs, travel delays, personal accidents and more. Since Australians are eligible for Medicare, it doesn't include any medical benefits.
Optional extras
Along with the travel insurance policies available through Travel with Kit, the following add-on packs may be included at an extra cost:
 

Adventure pack.

Looking to get the adrenaline pumping on your next holiday? This pack covers activities such as abseiling, diving, hang gliding and other adventure sports. Expenses that may be covered include the cost of unused equipment and emergency medical assistance (for overseas trips).

 

Bicycle pack.

Provides cover for bicycles that are valued over $1,500.

 

Business pack.

Travelling professionals can get business money, equipment, emergency courier expenses and more covered with the business pack.

 

Rental Vehicle Excess pack.

If you plan on hiring a vehicle for your holiday, you could end up paying an excess if you're involved in an accident. The car rental excess pack can cover this cost up to $5,000.

 

Cruise pack.

Suitable for anyone looking to go on a cruise for two or more nights. The cruise pack covers medical expenses incurred on board, along with cruise delays, damaged and stolen baggage, cabin confinement, plus more.

 

Device pack.

If you'd be lost without your laptop, tablet, smartphone or any other mobile device, the device pack can cover individual items up to $5,000, with a limit of $10,000 in total.

 

Golf pack.

While golf may not be as dangerous as some adventure sports, it can be an expensive activity. Costs of damaged, stolen or unused golf clubs and even the purchasing of celebratory food and drinks after a hole-in-one can all be covered with the Golf pack.

 

Pregnancy pack.

Mothers who are less than 33 weeks pregnant (24 weeks for multiple-child pregnancies) can get medical cover during their trip, provided they're not travelling against their doctor's advice.

 

Snow pack.

If you're planning to carve the slopes of a ski resort, the snow pack may be a suitable extra for your trip. It can cover emergency medical expenses for overseas travellers, along with costs of unused equipment, piste closure and inclement weather.

 

Water Sports pack.

This pack can cover hire equipment and surfboards that get damaged or stolen, along with diving accidents that occur in depths of 10 metres or less.
Always read the Product Disclosure Statement (PDS) of your policy to know what you're covered for.
Frequently asked questions
How do I make a claim?
Claiming through Travel with Kit is relatively straightforward. You can make a travel insurance claim by:
 

calling their Emergency Response team (for urgent claims)

 

filling out a claim form through Travel with Kit's website

 

sending an email to their claims team.
To ensure your claim goes through quickly, have your policy number ready, along with any evidence that can support your claim (police reports, receipts, etc.).
Do I have to pay an excess?
Yes, when you claim on your Travel with Kit policy, you'll need to pay an excess. Through Travel with Kit, the excess is generally $100. For more information, read your policy's Product Disclosure Statement (PDS).
Does Travel with Kit cover my children too?
Yes – travel insurance policies from Travel with Kit cover children for free. To be listed on your policy, your kids have to be financially dependent and below 18 years of age.
Does Travel with Kit insurer elderly travellers?
Travel with Kit covers Australians aged up to 99 years old. However, Aussies over 70 years of age may have limited coverage and benefits.
Why choose Travel with Kit?
Travel with Kit has policies available at several levels, meaning you may find one for your budget. Whether you're just looking to cover the essentials or want full protection while you're travelling, Travel with Kit could have what you're looking for. So, why not start your search with us?
Through our free travel insurance comparison service, you can compare policies by Travel with Kit and several other providers in just minutes; this means you can view numerous great-value options on one page, instead of going to multiple websites.
Make your search for travel insurance simples and compare today.