We temporarily do not offer travel insurance policies from Travel with Kit through our comparison service. See the full list of brands we compare for more information.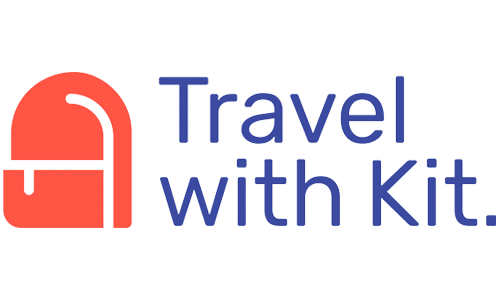 Travel with Kit travel insurance at a glance
 Cover available for Australians up to 99 years old
 Policies come with a two-week cooling-off period
 Optional extras available
About Travel with Kit
Founded in 2019, Travel with Kit is an emerging travel insurance provider located in Sydney. With the belief that everyone should experience the wonder of travel, Travel with Kit offers policies for Australians from many walks and stages of life. Travel with Kit believes it has a policy suitable for a range of travellers of most ages and budgets.
Which types of policies can I buy through Travel with Kit?
Travel with Kit features travel insurance policies ranging from basic to more comprehensive coverage.
Saver
Travel with Kit's budget-savvy policy includes essentials, such as unlimited medical costs, along with limited coverage of emergency dental, lost luggage and funeral expenses. It doesn't cover cancellation costs, travel and luggage delays and lost or damaged personal effects.
Basic
Travel with Kit's mid-level policy includes the coverage found in its budget policy, with additional cover for cancellation costs, loss of income, luggage delay and lost or damaged personal effects.
Comprehensive
The highest level of cover offered by Travel with Kit, comprehensive travel insurance includes:
 unlimited cover for medical costs (both hospital and transport costs, sub-limits apply)
 cancellation expenses
 emergency non-medical expenses
 protection against loss of income
 pet accommodation
 legal liability
 higher limits for benefits offered in its basic policies.
Domestic
Designed specifically for Australians travelling locally, a domestic policy includes cover for cancellation costs, travel delays, personal accidents and more. Since Australians are eligible for Medicare, it doesn't include any medical benefits.
Which optional extras does Travel with Kit offer?
Along with the travel insurance policies available through Travel with Kit, you may be able to pay extra to cover:
adventure travel. Looking to get the adrenaline pumping on your next holiday? This pack typically covers activities such as abseiling, diving, hang gliding and other adventure sports. Expenses that may be covered include the cost of unused adventure sports bookings and emergency medical assistance (for overseas trips);
your bicycle. This add-on provides cover for bicycles that are usually valued over $1,500 (up to a limit);
business trips. Travelling professionals can cover business money, equipment, emergency courier expenses and more;
rental vehicle excess. If you plan on hiring a vehicle for your holiday, you could end up paying an excess if you're involved in an accident. The car rental excess pack can cover this cost up to a limit (e.g. $5,000);
cruises. Suitable for anyone looking to go on a cruise for multiple nights. The cruise pack covers medical expenses incurred on board, along with cruise delays, damaged and stolen baggage, cabin confinement, plus more;
your devices. If you'd be lost without your laptop, tablet, smartphone or any other mobile device, the device pack can cover individual items up to a limit;
golf. While golf may not be as dangerous as some adventure sports, it can be an expensive activity. Costs of damaged, stolen or unused golf clubs, and even the purchasing of celebratory food and drinks after a hole-in-one, can all be covered with this add-on;
pregnancy. Mothers who are typically less than 33 weeks pregnant (24 weeks for multiple-child pregnancies) can get medical cover during their trip, provided they're not travelling against their doctor's advice;
snow sports and activities. If you're planning to carve the slopes of a ski resort, this add-on may be a suitable extra for your trip. It can cover emergency medical expenses for overseas travellers, along with costs of unused equipment, piste closure and inclement weather; and
water sports. This add-on can cover damaged or stolen hire equipment and surfboards, along with diving accidents that typically occur in depths of 10 metres or less.
Always read the Product Disclosure Statement (PDS) of the policy before purchasing so you understand all cover inclusions, exclusions and terms and conditions.