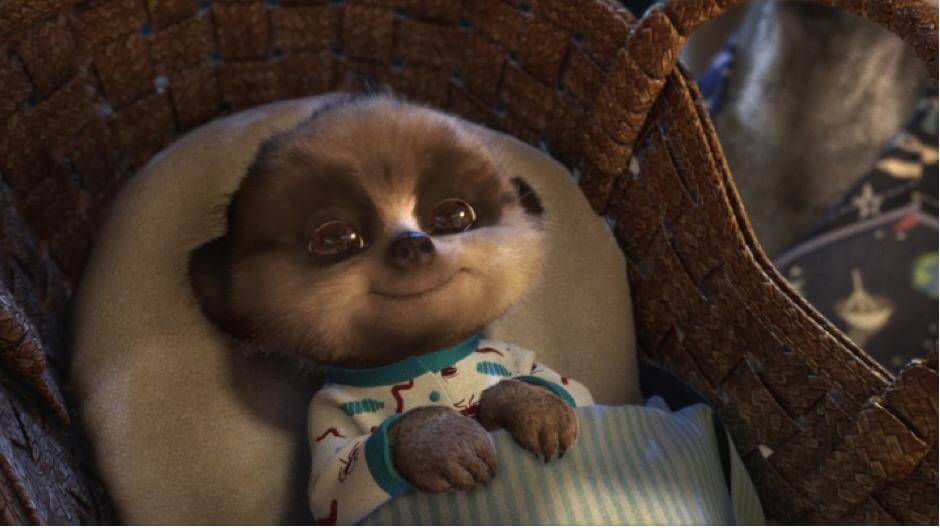 We had unexpected surprise last night. Mr. Aleksandr do not like surprises and this was biggest one ever…
Mr. Aleksandr and I find baby meerpup on doorstep! His name is Oleg, and despite being screaming bundle of fur and weighing same as five jars of zesty marmillipede, Mr. Aleksandr admit he very cute.
So he allow me to take him in on condition I will do all changings, feedings and burpings.