Now is your chance to win a safari!
Plus, we are giving away 10 meerkat trips to the Sunshine Coast
Complete a quote on any product to enter. Offer ends June 30. T&Cs apply.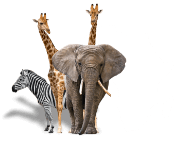 Health
Car
Life
Income protection
Energy
Home & contents
Credit Cards
Travel
Pet
Hotel
Home loan
Business
Why visit 10 websites to find a better deal when you can visit one?
Easily compare prices, features & benefits in just a few minutes.
Want a great price, without any hassle? Relax, we handle the paperwork.
You pay $0 to compare on our website. That's how it will always be.
Find great deals across a wide range of products
The latest from Compare the Market's best storytellers
Easy to use. Compare prices, features, and benefits side-by-side.