Moving into a new house? Regardless of whether you're renting or purchasing, you'll need to have a good understanding of how to disconnect your electricity and gas at your current place, and how to connect utilities in your new house.
If you get it wrong, you could end up paying the power bills at both houses or even be forced to go a couple of days without electricity at your new home.
Thankfully, disconnecting and connecting your electricity and gas is a pretty painless task, and, thanks to our handy energy comparison tool, you might even save money in the long run if you switch to a more competitive plan.
Read on to find out about disconnecting and connecting electricity when moving houses, how long the process typically takes and what you need to know about electricity when moving interstate.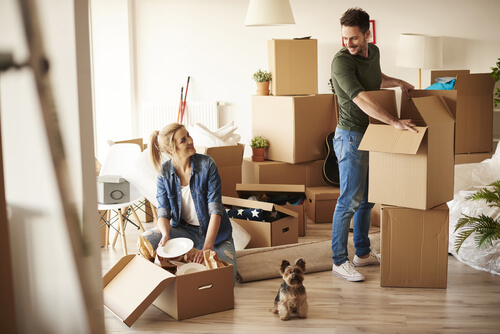 How do you disconnect electricity at your current home?
Inform your energy provider of your intention to move
Your energy provider is typically responsible for disconnecting your electricity and gas when you're moving house, so before moving out of your current home you'll need to give them a call and organise the utility disconnection to occur the day after you move out.
Be sure to give your energy provider plenty of notice
To ensure the whole process goes smoothly, it's a good idea to give your energy provider at least one week's notice. In some circumstances, you may need even more time, so be sure to speak with your provider about the transition as early as possible
How do you connect electricity at your new home?
Connecting utilities in your new house is as simple as picking up the phone and talking to your energy provider. However, it's vital you organise the utility connection a week or so in advance to ensure your power is reliably up and running from the moment you step inside.
Unfortunately, you'll most likely need to pay an electricity connection fee to get your power hooked up. Again, the cost of this differs between companies, so it's important you investigate your options and compare energy providers to make the most of your budget.
It's also worth noting that you don't necessarily have to sign up to the same electricity provider when you relocate. In fact, moving houses can represent a fresh start, and you may even find that switching to a new energy plan is more suitable for your new house and energy usage.
Quick tips for electricity connection when moving house
Contact your energy provider as soon as possible to arrange electricity disconnection at your current home. They can also organise for the disconnection to take place the day after you move.
Be aware that you may have to pay an early termination fee on your contract if you're changing providers or the contract isn't available in your new location.
Arrange for the electricity connection at your new house to take place the day you move in, whether this is with your current provider or a new one.
Ensure there is clear and safe access to the meter at your new house.
How long does it take to connect electricity?
Some energy providers may connect your electricity by the next business day, while others may need two or more business days to connect. You should contact your provider if you need electricity connected urgently, but you may have to pay a fee to expedite this service.
Alternatively, if you're looking to switch energy providers when you move house as well, you can give our team of energy experts. Not only will they help you through the switching process, but they can also help you arrange electricity connection, even if you've left it a little late.
What do you need to be aware of when moving interstate?
You may find that when moving interstate, electricity works a little differently; this is because the energy sector is uniquely regulated between the states and territories.
For example, customers in NSW, ACT, VIC, SA, and South East QLD enjoy full retail competition, as the energy sector in these states is deregulated; this means the government imposes no restrictions on the energy industry and customers are free to choose their energy provider. Full retail competition effectively puts the power of choice in your hands and gives you free rein to switch and compare energy providers.
However, energy regulations differ in Regional QLD, TAS, WA, NT and TAS. Here, the government regulates the energy sector by determining the prices; this means customers can't choose their energy provider. Consequently, you may find that prices are noticeably different (for better or worse) from where you were previously located.
You've got enough to worry about when moving interstate, and connecting your electricity doesn't need to be one of them. Fortunately, you can easily compare interstate electricity by using our energy comparison service; just enter in a couple of details and within minutes you'll have a range of energy plans to compare and choose from. To find out more about energy regulations across Australia, check out our understanding deregulation page.
Why switch energy providers when moving houses?
There are many reasons why you might consider changing to a new provider when you move houses. For instance, if you've noticed your power bill creeping up in recent months, it could be a sign that it's time to change providers.
In the time since you signed up to your current provider, it's also possible that more electricity providers have entered the market offering competitive rates that are better suited to your budget.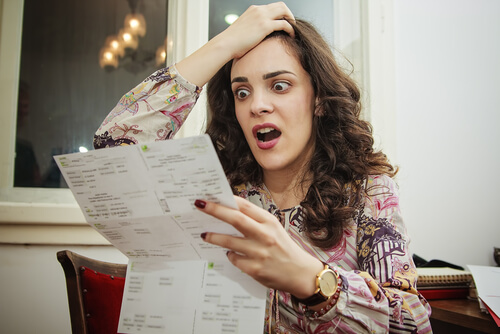 While saving money on your electricity bill is always a good motive to switch, keep in mind there are other benefits. For example, if you're not satisfied with your current electricity provider's customer service, you may find another provider better meets your needs with quick and attentive service.
Alternatively, if you're looking to minimise your environmental impact, you may also be interested in an energy provider that sources its power from greener and more sustainable methods.
Whatever your reason for switching, connecting and disconnecting your electricity is a fairly straightforward process but it's nevertheless an important one. What's more, it's possible you could save big on your power bill by weighing up your options early and changing to a new energy provider when you move into your new house.
Ready to find a plan that better suits your needs and budget? Compare energy providers today.