Electricity providers in Tasmania
In 2014, full retail competition was introduced to the electricity industry in Tasmania, meaning private companies can enter the energy market and sell energy plans to you; historically, Tasmanians couldn't choose between power companies. Although the electricity market is still small, as of August 2022, there are five Tasmanian electricity providers:
1st Energy
Aurora Energy
CovaU Energy
Energy Locals
Momentum Energy
N.B.: The number of electricity retailers available in Tasmania is subject to change.
However, while the Tasmanian Government has paved the way for greater competition within the electricity sector, some residents within Tasmania can't access the benefits.
For instance, residents of the Bass Strait islands are unable to choose their own electricity retailers, with Momentum Energy, owned entirely by Hydro Tasmania, commanding a monopoly on King and Flinders Islands.
The gas market is still highly regulated in Tasmania, and customers wanting natural gas are supplied by the government-owned retailer, Tas Gas Networks.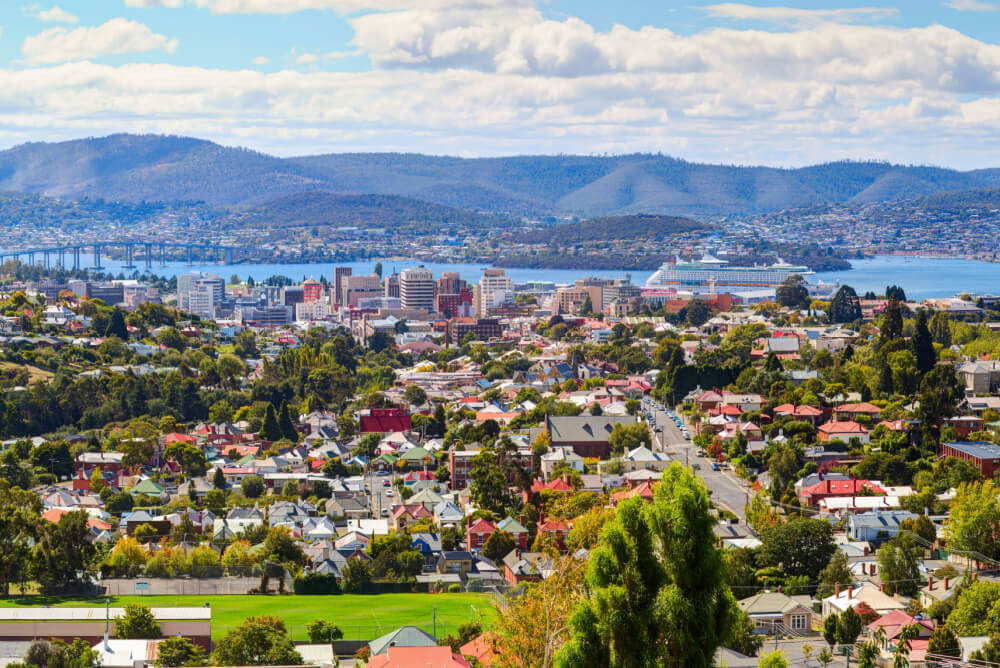 Tasmanian electricity tariffs
Tasmania has several electricity tariffs that residents may be able to choose from that affect their energy bills. These tariffs determine the rate you're charged for electricity use in your home. The better choice between the different tariffs may depend on when you use the most electricity, whether you have solar power and whether you have a smart meter.
Flat rates for residential customers
Tariff 31. The light and power tariff.
Tariff 41. The heating and hot water tariff.
Usually, households connect to both 31 and 41 and this is known as the flat rate; however, solar power can only be connected to 31.1
Peak and off-peak rates for residential customers
Tariff 93. This tariff charges you different rates depending on peak (7-10am and 4-9pm on weekdays) or off-peak (10am-4pm, 9pm-7am and weekends) times in your household.
Other tariffs available in Tasmania
Tariff 61. This tariff is now obsolete, so it cannot be chosen by new customers but is still available for current customers. It sets off-peak rates during the late afternoon and night, mainly for heating, swimming pools and hot water used during this off-peak time.
Tariff 62. This tariff is the same as 61 but is overnight only. It can be used along with the flat rate (tariff 31/41) or tariff 93.
Solar feed-in tariff. If they have a solar energy system and a smart meter, customers may be able to receive the solar feed-in tariff. For the 2022-23 period, Tasmania's minimum solar feed-in tariff rate is 8.883 cents per kilowatt hour (kWh).2
How are gas and electricity providers in Tasmania regulated?
Gas and electricity in Tasmania is regulated by the Office of the Tasmanian Economic Regulator (OTTER), which also manages water alongside electricity and gas. OTTER's work includes:
Putting a cap on the maximum amount customers can be charged for electricity
Enforcing codes and standards on the supply and distribution of electricity and gas
Protecting the interests of consumers
Ensuring a fair and competitive market for consumers and retailers
Who handles energy complaints?
If you have a complaint about a power company, you can refer it to the Energy Ombudsman of Tasmania. The ombudsman is an independent body that helps Tasmanian energy consumers resolve complaints against energy retailers and distributors (distributors manage the network of power lines and gas).
Who is the electricity distributor in Tasmania?
Since July 2014, electricity transmission and distribution has been handled by TasNetworks, which are a company owned by the Tasmanian Government. Similarly, gas distribution in Tasmania is handled by Tas Gas Networks.
What are the sources of energy in Tasmania?
The energy industry in Tasmania is primarily focused on renewable energy. As of November 2020, all of Tasmania's power needs are generated from renewable energy sources.3 These power sources include:
Hydroelectricity
Wind farms
Natural gas (not entirely renewable but still critical for commercial use and some residential appliances).
With over 85% of the Tasmania's electricity generation sourced from hydroelectricity,3 Tasmanians can install solar panels to help generate power for their own home. Solar power customers in Tasmania have increased year-on-year, with over 37,000 total customers connected to solar in the 2020-21 period.4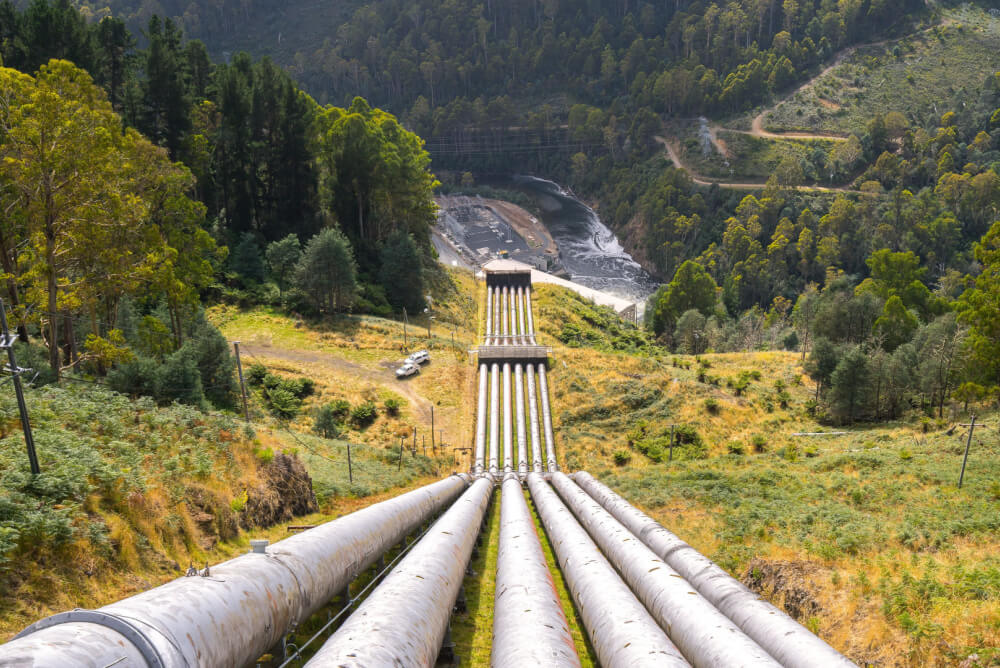 Are you eligible for an electricity concession in Tasmania?
The Tasmanian Government has several concessions available to help in-need and low-income households deal with costly electricity bills.
Annual electricity concession
The most common rebate is the annual electricity concession, which provides eligible cardholders with a daily discount of $1.5746.5
You may be eligible for this concession if you hold one of the following:
Services Australia or DVA Pensioner Concession Card
Services Australia Health Care Card
ImmiCard (Bridging Visa E)
Heating allowance
This is a payment made to pensioners twice a year to help with heating costs.
This rebate is available to people with either a Services Australia Concession Card or a DVA Pensioner Concession Card, and are already receiving a payment for one of the following:
Pension
Carer Payment
Disability Support Pension (DSP)
Parenting Payment
Service Pension.
Other concessions may be available for life support equipment and medical cooling and heating. If you have any further questions about possible rebates you may be entitled to, consider checking out our page on energy concessions across Australia.