Tasmania is a beautiful island known for its fresh produce and beautiful natural scenery. Until a few years ago, this island state wasn't known for having many choices when it came to energy providers (also called retailers).
This article will help you learn more about the energy sector in Tasmania, including:
the power companies Tasmanians can choose from
how these power companies are regulated in Tasmania
sources of electricity and gas in Tasmania
which energy concessions are available.
You can typically compare energy plans for your postcode if you live in south-east Queensland, New South Wales, the Australian Capital Territory (ACT), South Australia or Victoria.
If you live in Tasmania, you may have little choice in your plan options or the number of providers you can compare. As such, our service doesn't feature plans in these areas at this time.
To find out more about how governments and providers set electricity prices, read more about energy deregulation in Australia.
Tasmanians have more choice of power providers than before
On 1 July 2014, full retail competition was introduced to the electricity industry in Tasmania, meaning private companies can enter the market and sell energy plans to you. Historically, Tasmanians couldn't choose between power companies, and as of November 2020, there are only four providers Tasmanians can choose between:
1st Energy
Aurora Energy
Future X Power
TasGas
N.B. The number of energy providers available in Tasmania is subject to change.
However, while the Tasmanian Government has paved the way for greater competition within the electricity sector, some residents within Tasmania can't access the benefits.
For instance, the Bass Strait Islands residents are unable to choose their own energy providers, with Momentum Energy, owned entirely by Hydro Tasmania, commanding a monopoly on King and Flinders Islands.
How are electricity and gas providers in Tasmania regulated?
Energy in Tasmania is regulated by the Office of the Tasmanian Economic Regulator (OTTER), which also manages water alongside electricity and gas. OTTER's work includes:
putting a cap on the maximum customers can be charged for electricity
enforcing codes and standards on the supply and distribution of electricity and gas
protecting the interests of consumers
ensuring a fair and competitive market for consumers and retailers.
Who handles energy complaints?
If you have a complaint about a power company, you can refer it to the Energy Ombudsman of Tasmania. Established in 1998, the ombudsman is an independent body that helps Tasmanian energy consumers resolve complaints against energy providers and distributors (distributors manage the network of power lines and gas mains while providers sell the energy you use via contracts and energy plans).
What are the sources of energy in Tasmania?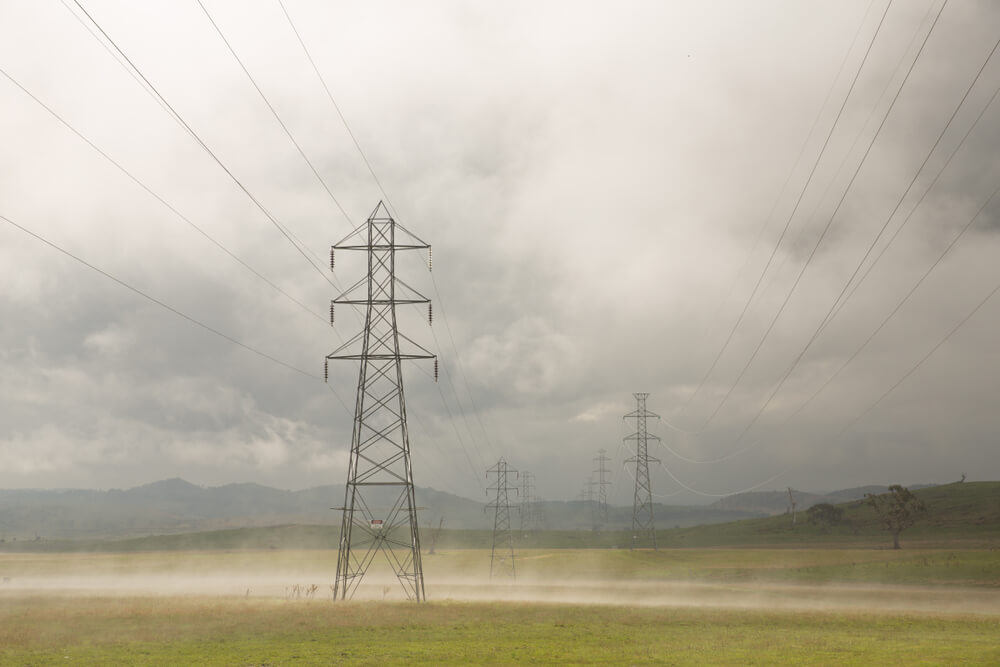 As of November 2020, all of Tasmania's power needs are generated from renewable energy sources.1 Tasmania's power sources include:
hydroelectricity,
wind, and
natural gas (not entirely renewable but still critical for commercial use and some residential appliances).
With roughly 80% of the state's energy being sourced by hydroelectricity,2 Tasmanians can install solar panels to help generate power for their own home. Almost 2,000 Tasmanians added solar to their homes in 2018 to 2019 financial year.3
Are you eligible for an electricity concession in Tasmania?
The Tasmanian Government has several concessions available to help in-need and low-income households deal with electricity costs. The most common rebate is the annual electricity concession, which provides eligible cardholders with a daily discount measured in cents.
You may be eligible for this concession if you hold one of the following:
Tasmanian Concession Card (issued by Department of Premier and Cabinet)
DHS Health Care Card
ImmiCard (Bridging Visa E)
DHS or DVA Pensioner Concession Card.
If you have any further questions about possible rebates you may be entitled to, be sure to check out our page on energy concessions across Australia.