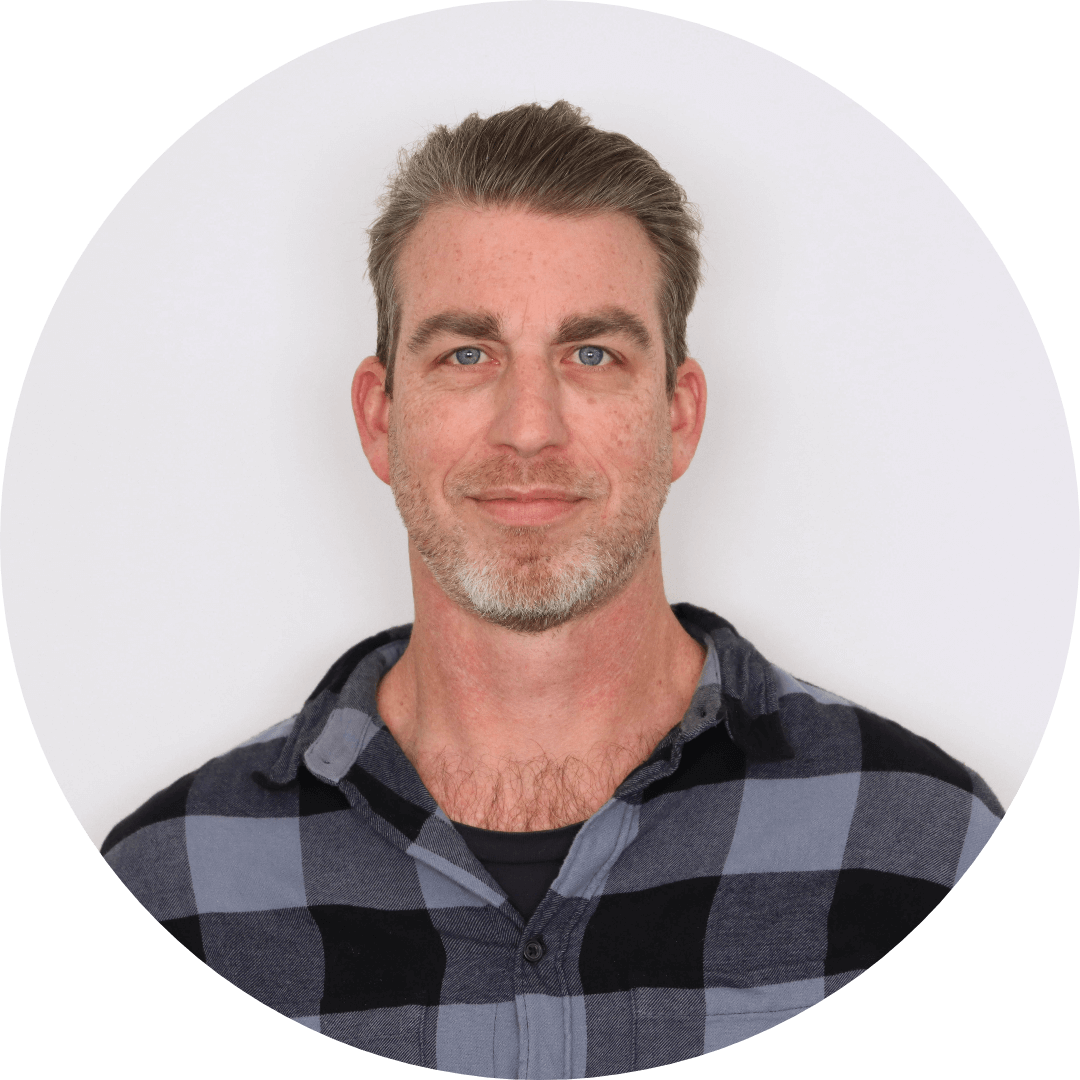 Written by Kirk Wallace
Reviewed by Adrian Taylor
Last updated 09/10/23
Key takeaways
Obtaining your licence gives you the freedom and independence to do all the exciting things you want to do. But, as car insurance for young drivers can be more expensive than cover for those aged over 25, you may want to consider the following:
Why take out car insurance for young drivers?
As young drivers are statistically more likely to be involved in an accident than older drivers,1 being covered for the following can be a wise idea:
Damage to other cars and other people's property
Damage to your vehicle caused by another person
Damage caused by fire, weather or other insured events.
Car insurance for 25-year-olds
There are four main types of car insurance available to younger drivers. Each one covers different things and prices can vary.
The table below highlights the differences between the four types of insurance coverage and what they offer.
| | | | | |
| --- | --- | --- | --- | --- |
| Type | Damage to your vehicle | Damage to other cars and property | Damage or loss caused by theft or fire | Liability of injuries or death to others |
| Compulsory Third Party | Χ | Χ | Χ | ✔ |
| Third Party Property Damage | Χ | ✔ | Χ | Χ |
| Third Party Fire and Theft | Χ­ | ✔ | ✔ | Χ |
| Comprehensive | ✔ | ✔ | ✔ | Χ |
It's a legal requirement to have Compulsory Third Party (CTP) insurance (or Green slip insurance for New South Wales' residents) on any car that's driven on Australian roads. Some – but not all – states include this in your registration fee so you may need to purchase CTP insurance. Before taking out car insurance, it's important that you read the Product Disclosure Statement (PDS) to understand your policy's inclusions, exclusions and conditions and the Target Market Determination (TMD) to find the right type of policy for you.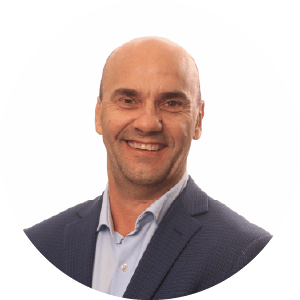 Expert tips for saving money on car insurance for young drivers
Our resident car insurance expert, Stephen Zeller, has helpful tips for young drivers looking to save on car insurance.
Consider opting for a higher excess in exchange for lower premiums.
Your insurer might offer you this option or the same in reverse (i.e. higher premiums for a lower excess). Just keep in mind that should you need to claim for an at-fault or unrecoverable incident, you'll have to pay this amount.
Look for low-kilometre discounts.
If you don't drive all that often, some insurers might offer you discounted premiums or specific insurance products (such as Pay As You Drive) in recognition of this.
Take good care of your car.
Keeping your car in good condition and working order will not only keep you safe on the roads but may also lead to fewer issues if you have to claim.
The cost of car insurance for young drivers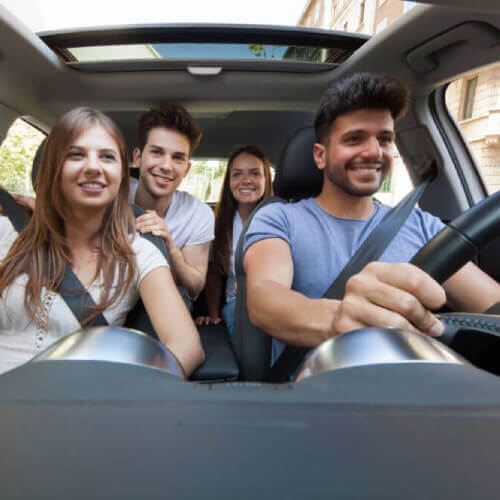 Are young drivers more likely to be involved in accidents?
According to the Queensland Government, drivers aged 16 to 24 are more likely to be involved in serious crashes than mature drivers.1 This is why car insurance for a 17-year-old, for example, would usually cost more than it would for a more experienced driver.
Some key reasons younger drivers are more likely to be involved in accidents include:
Speeding
Driving while intoxicated
Driving while tired
Being distracted behind the wheel
Failing to wear a seatbelt
Being over-confident
Driving with other risk-takers in the car.
As a result of these factors, car insurance for young drivers in this age group would generally cost more than it would for people over 25.
How is the cost of car insurance for young drivers calculated?
There are various factors that insurers use to determine the cost of coverage for all Australians, including younger drivers. These factors include, but are not limited to:
The make, model and value of your car
The condition of your vehicle
Your age, gender and address
Your driving history
The level of cover you choose
Any optional extras you add to your policy (such as roadside assistance).
Our car insurance comparison tool helps you compare a variety of insurance policies and prices. It takes just a few minutes, is easy to use and is completely free.
Ways to reduce the cost of car insurance for young drivers
By now, you know that car insurance for younger drivers will likely cost more than it would for older motorists. Still, there may be ways you can reduce your premiums. Here are some factors to take into consideration:
The type of car you buy. Cars that are modified and expensive models may attract higher premiums. Opting for a reliable model that offers good safety features may help to avoid higher premiums.
How you protect your car. Protecting your vehicle with anti-theft devices such as alarms or immobilisers may lead to more affordable cover.
Where you park your car. Premiums are usually more expensive if your car is parked on the street, so, where possible, park it in a garage, carport or another secure location. Your insurer may require this information when you purchase a policy.
How you pay your insurance. It may be cheaper to pay your annual premium in full rather than in instalments. It's a higher upfront cost, but you could save in the long run.
How you use your car. The less you drive your vehicle, the lower your premiums are likely to be.
How safely you drive. Avoiding fines and licence suspensions could help you avoid large increases to your long-term insurance premiums.
Read our guide for more helpful tips on how you can reduce your car insurance premiums.
Can you get cheap car insurance for young drivers?
There are cheaper insurance options like Third Party Property Damage (TPPD) and Third Party Fire and Theft (TPFT) insurance. These policies are typically more affordable than comprehensive car cover. Comprehensive car insurance may be the most expensive option for young drivers, but it also offers the highest degree of protection.
There are options within a comprehensive policy you can opt in or out of to save costs, such as kilometre-based products like pay as you drive, or ensuring your car is parked safely inside a lockable garage, for example.
It's always a good idea to shop around and compare quotes from different providers to make sure you find a great deal. Before you settle on car insurance, consider the type of protection you require.
Here's a breakdown of what's included in each level of car insurance:
Comprehensive
As the highest level of car insurance, comprehensive covers your car if it's damaged in an accident or by weather events (like storms or fires) and if it's vandalised or stolen. It also provides cover for damage you cause to other people's cars and property in an accident.
Third Party Property Damage (TPPD)
TPPD covers damage you cause to other people's property and vehicles in the event of an accident. It may also offer limited cover for your car's value in an accident – but only in some circumstances. This includes if another driver causes an accident and they're not insured.
Third Party Fire and Theft (TPFT)
With TPFT, you'll be covered for damage you cause to other people's vehicles and property in the event of an accident, as well as limited cover if your car is damaged by fire or stolen.
Compulsory Third Party (CTP)
It's a requirement in all states and territories to take out CTP insurance (Green Slip insurance in NSW). In some states, it's included in your car registration. It only covers death or injury to yourself and others if you cause an accident; it doesn't cover damage to any vehicle or property.
Other factors to consider when choosing car insurance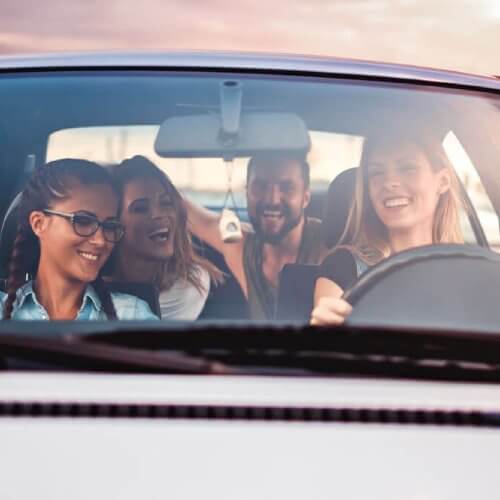 Other factors to consider when taking out insurance for your car and what you pay when you claim. Here are a few things you may want to consider:
The excess you pay. An age and/or an inexperienced driver excess may apply for drivers under a certain age, such as 25 years of age, in addition to the basic excess for your policy.
Additional fees. Some insurers may charge you a fee if you cancel a policy outside the agreed cooling-off period.
It's important to understand your policy's terms and conditions, which can be found in your PDS.
Important to know
Can I drive my parents' car without insurance?
Car insurance covers a vehicle and not individual people. Generally, your parents will not need to purchase a separate insurance policy for you to drive their car, provided the car is insured. However, you, or your parents, should contact the insurer to ensure that you will be covered under your parents' policy.
Some insurers may require a learner driver to be listed on the insured vehicle's policy, whereas other insurers may impose an additional excess, such as an unlisted driver excess, to cover your use of the insured vehicle.
If your parents or guardians don't advise their insurer that you're driving their vehicle, there's a risk that the insurer will not pay out a claim, or they may incur a much higher excess than they anticipated.
Compare car insurance through our free comparison service today.
At what age does my car insurance premium go down?
As each insurance company states different terms and conditions on their policies, there is no guarantee of lower premiums as you get older. It generally comes down to years of driving experience and a blemish-free and safe driving record.
Can I add my friend to my car insurance?
If your friend will regularly be driving your car, it's a good idea to list them as an additional driver. This is usually as simple as providing your insurance company with their information. Keep in mind that this may affect your premiums and excess in the event of an accident.
Generally, insurers will require the following information:
Your friend's name
Their gender
Their date of birth
How long they've been driving and the type of licence they hold
Their insurance claims history
Any past convictions of driving offences.
Can I add a learner driver to my car insurance?
Every policy differs, and, depending on your insurer, you may not need to list a learner driver. It's recommended that you contact your insurer to check if learner drivers are covered under your policy or if there are specific guidelines you need to follow.
---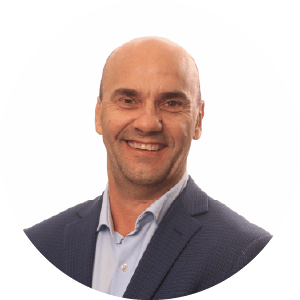 Meet our car insurance expert, Stephen Zeller
Compare the Market's Stephen Zeller wants to make sure young drivers are equipped with the knowledge they need to navigate their car insurance policies with ease.
Stephen has more than 30 years of experience in the financial services industry, is an Allied Member of the Australian and New Zealand Institute of Insurance and Finance (ANZIIF) and helps review general insurance content on Compare the Market to ensure it accurately breaks down complex insurance topics.
---
Want to know more about young drivers?