What is Comprehensive car insurance?
Comprehensive car insurance is a policy that insures your car for multiple events and incidents, rather than just one or a few, regardless of who is at fault. It provides the highest level of cover and can help you minimise costly out-of-pocket expenses if something happens to your vehicle.
What's the difference between Comprehensive and Third Party car insurance?
The key difference between Comprehensive car insurance and Third Party policies is the protection they offer after you have a car accident.
Comprehensive offers cover for both your car and any damage done to other cars and property. Third Party, on the other hand, only offers cover for damages to other cars and property involved – not your own car.
However, if an uninsured driver hits your car, and you're able to identify them, that instance will typically be covered by a Third Party policy. What's more, Third Party Fire and Theft policies will also offer protection if your car is damaged or destroyed by fire or theft.
Since it provides a higher level of coverage, Comprehensive is also more expensive than other types of car insurance.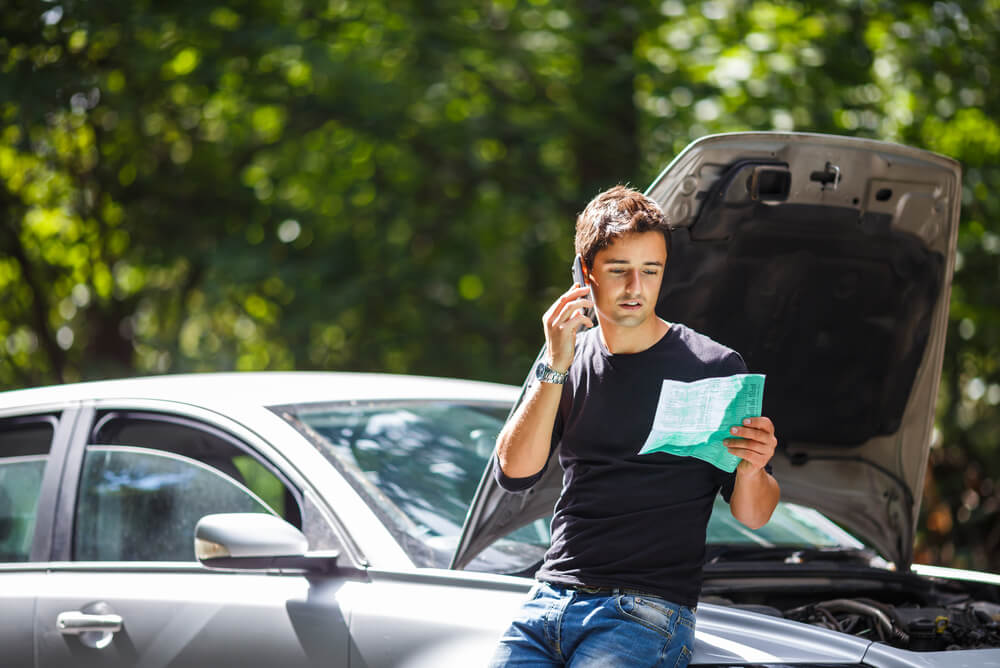 What is Third Party Fire and Theft Insurance?
Third Party Fire and Theft insurance covers damage you cause to the cars and property of others, along with coverage for your car if it's stolen or destroyed by fire. You might also have the choice of paying for extra benefits.
Depending on your policy and insurer, you might be covered for the cost of a hire car if your vehicle is stolen, as well as damage to your vehicle from an uninsured driver. Be sure to read the Product Disclosure Statement (PDS) for details on exactly what's included.
What is Third Party Property Damage insurance?
This type of car insurance covers you for damage you cause to other vehicles and property, but not your car. You may have the option of including extra benefits as well, however, these add-ons are often limited at this level of cover.
What is Compulsory Third Party insurance?
Compulsory Third Party (CTP) covers injuries or deaths as a result of a road accident you may be liable for. It's something all cars must have, as it's a part of your registration (except in New South Wales where it's purchased as a separate policy and often referred to as Green slip insurance).
In some states such as QLD, NSW ACT and SA, drivers have the option of choosing their CTP insurer when paying for registration. In other areas such as the Northern Territory, there is only one option. Please note that CTP doesn't cover any costs if you injure yourself.
Car insurance optional extras
While car insurance policies have built-in coverage that comes as standard, you might be able to purchase optional extras for extra coverage. Examples of these add-ons include:
hire car after an accident. if your vehicle is out of commission, accident car hire can provide you with a temporary replacement car while yours is being repaired;
personal effects cover. an extra benefit that protects items and valuables in your car that are lost, stolen or damaged;
windscreen cover. windscreens can get damaged easily, so having this extra can help cover the cost;
roadside assistance (which can often be purchased separately). this will cover the cost of getting your car moving again if it breaks down – or towed to a mechanic if it needs to get fixed; and
hire car following theft. taking out this optional extra (which is sometimes included as standard) will help keep you on the road if your car is stolen.
The extras that are available will depend on the level of car insurance you have and your insurance provider. Some of them might come as a standard feature in your insurance policy. Always read your insurer's Product Disclosure Statement (PDS) for specific information on what's covered by your policy.
Discounts and optional policy choices
You may have some options as a part of your standard car insurance policy which allows you to tailor your insurance. This includes things such as:
adjusting your excess. In some cases, you can choose the amount of your excess (i.e. the amount you agree to pay when you make a claim). Just remember that while reducing your excess may save you money on your claims, it will cost you more in premiums (the amount you pay for insurance cover);
pay as you drive policies. if you don't drive your car often, you might be able to restrict the number of kilometres you drive to reduce the price of your insurance;
restricted age drivers. to save money on premiums, you can restrict people under a certain age from driving your car; and
online discounts: some insurers offer discounts if you purchase your policy online.
Also, you may have a No Claims Discount (NCD) based on your driving history, which can help you save money on your car insurance.
Comparing different types of car insurance – we make it a breeze
When searching for cover, comparing policies can help you weigh up premiums, excess payments and benefits. Comparing car insurance with us is easy, saves you time and might just help you find a great deal.
Our free comparison tool will provide results from our partners, allowing you to compare them with ease. See a policy you like? You can apply through us in just minutes. So why not see what we have to offer and put yourself at the wheel?