Whether you're checking out the beautiful scenery across the country, or simply driving to work, the preferred mode of travel for many Aussies is by car. While most people are careful behind the wheel, accidents are difficult to avoid, which is why it is important that every driver has the most suitable car insurance tailored to their lifestyle.
The two main categories of car insurance are comprehensive and third party. The following will explain what each type covers, as well as the main differences between the two.
What is comprehensive car insurance?
Comprehensive car insurance is the policy that insures your car across numerous categories, rather than just one. It is generally the recommended policy, since it can help protect the consumer across almost all unforeseen circumstances.
What does comprehensive car insurance cover?
Comprehensive insurance is the most extensive policy you can have for your car, since it covers both damages to your car and the consequent damages your car may inflict. With the exception of compulsory third party (CTP) – which has to be purchased separately – comprehensive cover generally includes third party policies such as property, fire and damage.
Comprehensive cover can also provide protection in cases where you're not behind the wheel. For example, various companies provide cover in cases of natural disasters and accidents that don't involve other drivers. So if your car gets damaged by hail, storms or other inclement weather, a comprehensive policy should be able to cover it.
While comprehensive insurance is a reliable way to cover your car, it is also important to note that there are usually various optional extras that aren't automatically included in your policy. Some of these optional extras may include:
Adjust your excess: In some cases, you can choose the amount of your excess. Just remember that while reducing your excess may save you money on your claims, it will cost you more in premiums.
No claim discount: An extra that rewards you the longer you go without making a claim. When you don't make a claim, your rating gets higher, which in turn will earn you discounted premiums.
Personal effects: While comprehensive covers your car, personal effects is a policy that protects what's in your car that are lost, stolen or damaged.
Accident car hire: If your car is out of commission, accident car hire can provide you with a temporary replacement car while yours is being repaired.
Restricted drivers: To save money on premiums, you can restrict people under a certain age from driving your car.
Restricted kilometres: Simply put, this extra allows you to only pay as you drive. It's most suited for people who don't use their car often.
Roadside assistance: A policy that covers you for when your car breaks while driving.
Windscreen: For when your windscreen gets damaged.
Since comprehensive policies cover a multitude of areas, it is also the most expensive. If you are on a more restricted budget – and don't believe your car needs to be protected against damage – third party car insurance may be a suitable alternative.
What is third party car insurance?
In any accident involving a vehicle, there are three parties involved: the insurance holder, the insurance company, and the damaged entity, whether it's a person, car or property. With this in mind, third party car insurance is a type of cover that specifically targets damages inflicted upon other people or property by your car. This can be of vital importance, since you can be liable for accidents involving your car, which could be a massive hit to your bank account.
Third party car insurance is generally the most economical choice, since you can choose specific scenarios in which to cover your car. For example, if you are involved in an accident that's deemed your fault, compulsory third party (CTP) would help cover the other injured party, whereas third party property specifically covers you in cases where your car damages other people's property.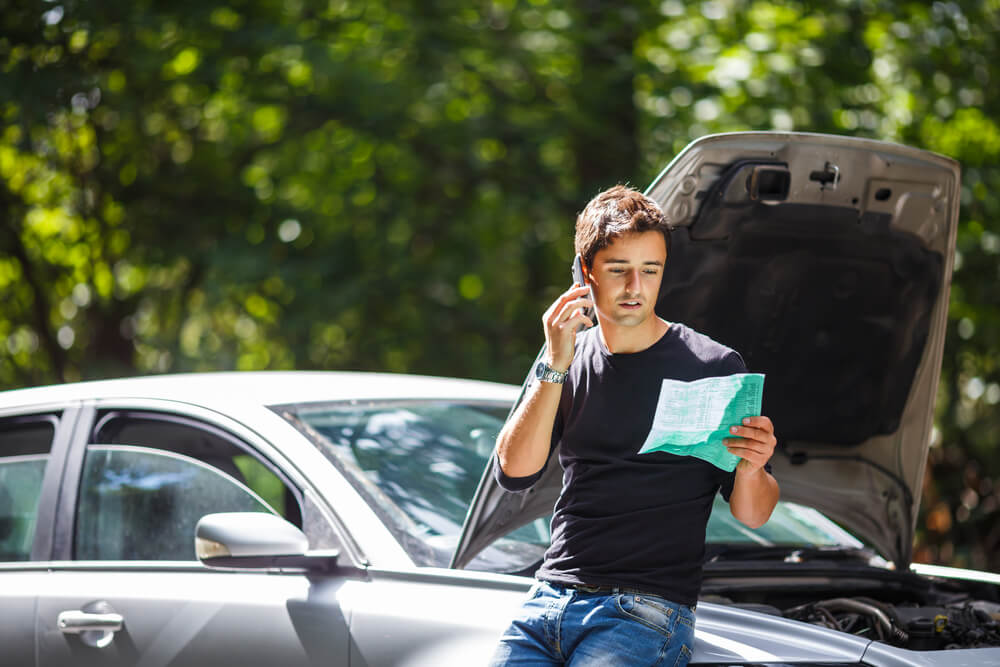 What does third party car insurance cover?
Since individual third party insurance policies only cover specific scenarios, it is important that you know how the policy you choose is going to protect you. The following are types of third party policies and what they cover: