Australia's weather can be unpredictable, and hail damage in particular can be a huge concern for car owners especially come storm season. Panel beaters are often in high demand following a storm event, so if your car is caught out in it, getting it repaired can take months. In more severe cases, vehicles can even be written off.
So, does car insurance for hail damage exist?
What you'll find in this article:
Does car insurance cover hail damage?
Car insurance can cover your car if it's damaged by a hail storm, provided that you have the right type of policy. You'll need comprehensive car insurance (the broadest level of car insurance available) to cover hail damage.
A comprehensive policy will also cover you for many other weather-related damages caused by fires, storms and floods, and some policies may also provide roadside assistance as an optional extra.
Conversely, Third Party Property Damage and Third Party Fire and Theft insurance policies are intended primarily to pay for damages you cause to other people's vehicles and property. As such, these types of policies won't cover hail damage to your own vehicle.
To ensure you're adequately covered on the road, we can help you compare a range of cover options from some of Australia's most trusted insurers through our handy comprehensive car insurance comparison tool. It's free to use and only takes a few minutes.
Can I insure a car with pre-existing hail damage?
Insurance companies are often reluctant to cover cars that are already damaged by hail, even with a comprehensive policy. Once the exterior is hail-damaged, it's hard for an insurer to distinguish any further damage to the panel work going forward.
In some cases, and depending on the damage, insurers may offer you a market value policy for your hail-damaged car. This means that should your hail-damaged car be written off, the value of your vehicle would be assessed at what it's worth on the current market.
For example, your car may have been worth $5,000 when you bought or insured it as an already hail-damaged purchase, but the market value may dip to a write-off value of $3,000 when you make a car insurance claim following an accident. This is the most you'd receive from your insurer to fix or replace it.
However, even if your policy does cover your already hail-damaged car, it doesn't always mean your car will be repaired. If the cost of repairs is more than the car is worth, insurers may offer a cash settlement instead which you can then put towards a new car.
If you're just after a basic policy to insure your hail-damaged car, you can usually take out Third Party Property Damage insurance. This policy won't cover any damage to your own vehicle; rather, it's designed to only pay for the property damages you might cause to third party vehicles and property.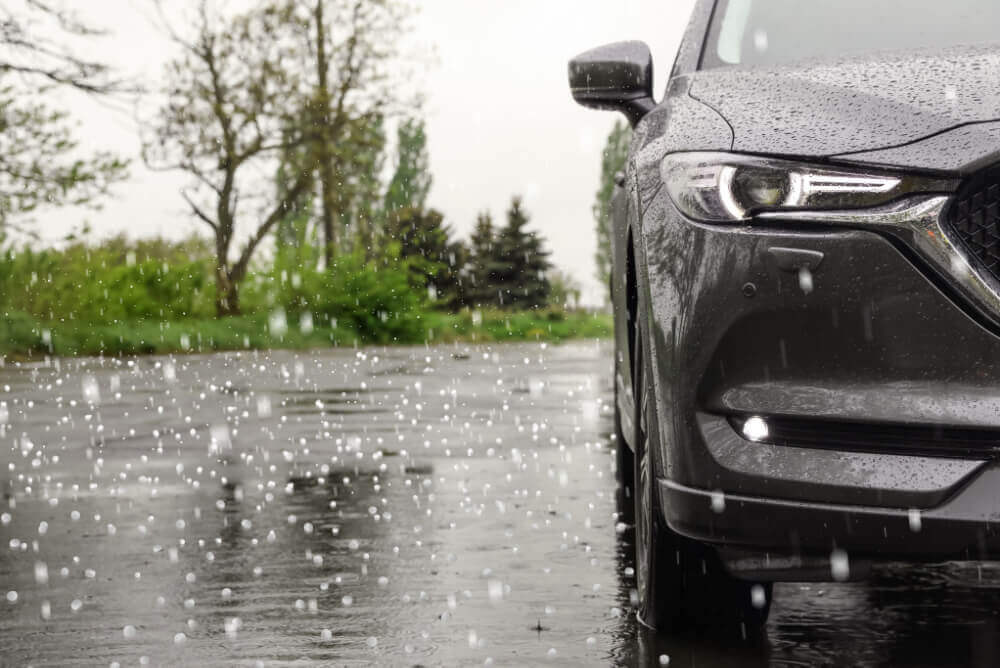 Do you pay an excess when claiming for hail damage?
You'll generally pay an excess when claiming for hail damage. Your excess will be the amount you chose when you took up the policy. Further to this, there is possible excess to be paid if only the windscreen is damaged because of an insured event such as hail. Some policies will offer an excess-free window glass policy extension to cover a broken windscreen, window or sunroof.
As a general rule, the more money you agree upon as your up-front excess, the less your insurance premiums will be, and vice versa.
How paying excess could work when claiming hail damage
You decided on a $900 excess when you took out your policy. You get caught in a massive hail storm, causing $5,000 worth of hail and storm damage to your car. Because your excess is $900, that's all you'll need to pay your insurer. Meanwhile, your insurer will foot the bill for the remaining $4,100 provided that your vehicle is insured for that amount or more.
Of course, this is just an example and what you pay depends on the excess you agree on and the amount of damage your car sustains during a hail storm.
Are there cases where I won't be covered for hail damage?
There are often exclusions associated with taking out a comprehensive car insurance policy, which may apply to a hail-damaged car. For example, if you fail to disclose your car's pre-existing accident damage when you took out the policy, any claim for future hail damage could be denied, or worse, your policy voided.
As exclusions can vary between policies and insurance providers, always check the relevant Product Disclosure Statement (PDS).
Is it legal to drive a hail-damaged car?
You may still be able to drive your storm-hit or hail-damaged car, but only if it's safe to do so. Damage that's purely cosmetic shouldn't force your vehicle off the road. Still, regardless of any dents, a car may be deemed defective and unroadworthy if:
The windows are cracked or damaged
Windscreen wipers are damaged or broken
Indicators, taillights or headlights are destroyed.
The car can usually be driven again once these issues are fixed, but until they are, it could be deemed unroadworthy and an offence to operate on the road. If a car is considered a total write-off due to severe damage, it won't be deemed roadworthy again. However, a repairable write-off may eventually be re-registered and driven again provided it passes vehicle safety and identity checks in your state or territory.
How else can you protect your car against hail damage?
While comprehensive insurance can give you peace of mind in the event of a hailstorm, there are other ways to protect your vehicle. Avoiding the storm in the first place is the obvious answer, but it might be helpful to also:
Know the weather forecast. Hailstorms can come on quickly and unexpectedly, but you can protect your car by planning in advance. If hailstorms are predicted, try rescheduling your car journey to avoid damage. If a severe weather event is expected, some insurers will alert their customers ahead of time so that they can seek shelter for their cars or make alternative arrangements.
Seek shelter and find safety. If in danger, find a place where it's safe to pull over, ideally a covered area. However, avoid parking under trees or in areas prone to flooding in extreme weather; this could damage your car in other ways. Instead, opt for garages, car parks or secure shelters. Never speed to try and beat a storm or park somewhere that can cause you or others harm.
Purchase a hail protector tarp. Protective hail tarps offer extra padding and protection and may be an option.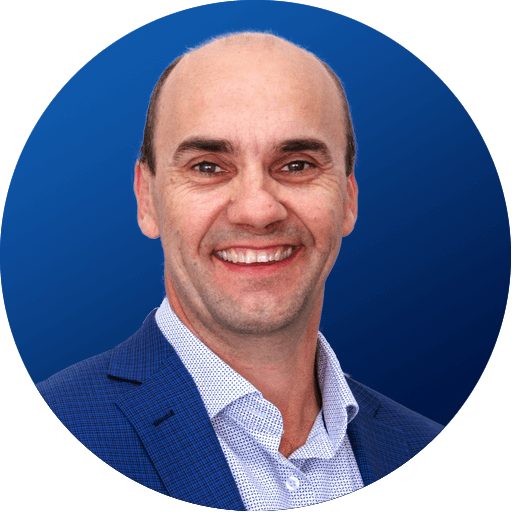 Tips on dealing with a hail-damaged car from our insurance expert Stephen Zeller
Always disclose hail damage to your insurer when taking out or renewing your policy. This information is critical to the insurer when assessing if they will provide cover and the premium you will need to pay.
If your car has extensive hail damage, you could consider a Third Party Property Damage policy while it's being repaired to reduce or avoid any liability exposure in case you damage someone else's car or property.
Just as you should always shop around for comprehensive car insurance, you can also benefit from shopping around for insurance cover for your hail-damaged car.
Avoid hail damage in the first place by heeding any hail alerts sent by your insurer. You can also sign up for weather alerts on various sites.
Find a competitive policy to cover your ride
Since Australian weather can go from one extreme to another, having the right car cover for such events can save you significant amounts in repairs. It can pay to shop around and compare car insurance quotes.
With our car insurance comparison service, you can compare policies from a range of car insurance providers, including the price of premiums, cover options available, any exclusions and more in a matter of minutes. Simples!