No matter what your living situation is, home and contents insurance is important. It doesn't matter if you're an owner-occupier, a renter or a landlord.
But, that doesn't mean it's the same for everyone. So, we've broken down the differences to help you find the right cover for your needs. Jump to the section most relevent to you by clicking on the below links.
We finish off by discussing the most common insurance mistakes that everyone makes. Don't fall into the same traps!
Renters
Let's start with the easiest group to deal with: renters. If you're renting a property, you won't need to take out home insurance for the property that you live in; that's the owner's responsibility. If damage occurs to the property that is outside a tenant's control (natural disaster, plumbing / electrical fault, etc.), the owner should arrange for the repairs.
That does not mean you shouldn't protect your belongings if you are renting. You can protect your furnishings, clothing and electronics against loss, theft or damage with contents only insurance. Your premium may depend on the belongings you choose to insure, based on their replacement value. It may even cover your belongings when you're in the process of moving!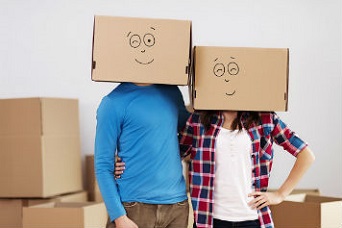 You'll have many policies to choose from, including low cost renter's insurance that covers just fire and theft. However, this kind of insurance may not cover the entirety of your replacement costs.
Additionally, items that are particularly expensive to replace may have to be added to your policy separately. Such security doesn't come for free, though, as this typically raises your monthly premiums.
The best way to make sure your policy is right for you is to follow these two steps.
Determine how much your contents are worth with this online calculator.
Compare insurance policies side by side until you find one suited to a renter's lifestyle.
Guess what? Step two can be achieved right here.
Owners
If you've taken the plunge and purchased your own home, congratulations! It's an exciting time, but unfortunately one filled with a ton of paperwork.

For starters, your mortgage lender may require you take out a home insurance policy to cover the replacement costs for your property. This is because they're also investing in your home. Until you finish paying off the mortgage, they're a part-owner in your home.
Home insurance will cover you for loss or damage outside of your control that happens to your home – specifically, the building itself. Contents insurance covers the loss or damage to the interior finishes and/or belongings. Certain events may be covered by your policy (like storm damage), while others may not be (like flood damage). Be sure to check the Product Disclosure Statement to understand what is covered under your policy.
For example, if your house burns down as a result of an out-of-control bushfire, you can claim against your home insurance and have your house repaired or rebuilt. Additionally, you can claim against your contents insurance to replace everything inside, such as furniture, electronics and whitegoods, provided bushfire is a 'covered event' for your policy.
It's important to differentiate between home insurance and contents insurance, because they can be purchased separately and they do not cover the same things. Owner-occupiers should consider the cost of repairing or replacing their home structure as well as the cost of replacing the interior fit out, furnishings and belongings. The Insurance Council of Australia has two useful calculators to help you work out home much insurance you need.
Strata insurance
However, if you own an apartment or strata-titled property, your insurance options are more complicated. Strata-titled properties will be provisioned with specific insurance, which every owner pays for via their strata fees. Strata insurance covers repairs or replacement of the building and common property in a strata-titled complex.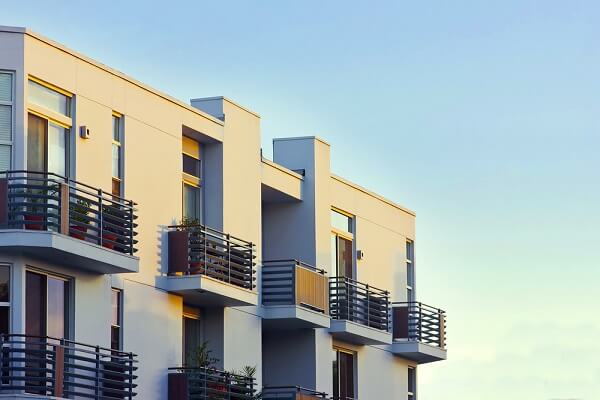 Commonly, strata insurance covers any, all or some of the following:
lifts,
stairways,
common entries and exits,
exterior walls,
balconies,
gutters,
roofs, and
injury liability incurred on common property (e.g. outside your apartment's walls).
Strata insurance, like home insurance) will not cover you for interior fixings (like blinds, curtains or carpets), interior walls, whitegoods or belongings.  Therefore, home owners of a strata-titled property will still need to take out a contents only policy.
Landlords
Investing in property can be a great addition to the portfolio, but it's important to protect that investment. Landlords insurance is a type of home and contents insurance designed specifically for property investors.
Depending on the insurer, landlords insurance may cover you for loss, theft or malicious damage incurred during a tenancy. It may also cover you for repair or replacement after an occurrence of a specified natural disaster, such as a storm, flood, fire, etc. Landlords insurance also contains an element of contents insurance, providing cover for carpets, light fittings, blinds and curtains, and appliances. Landlords insurance can also cover your liability if a tenant files a claim against you due to an accident or injury incurred in the property.
Additionally, most landlords' insurance policies cover for a loss of rent. We always hope that tenants will do the right thing, but sometimes landlords are left out of pocket after a lease is broken or a tenant fails to pay the rent.
Avoid common mistakes
Research and choose a home and contents policy carefully and avoid two of the most common home and contents insurance mistakes: underinsuring and assuming comprehensive cover. Every policy is different and may not cover all the things you want or need it to cover.
Underinsuring is a major problem in Australia. According to ASIC's most recent report, it's possible that up to 81% of Australian homes are underinsured by 10% or more. Taking the time to calculate the replacement cost of your home and its contents will help you arrange the right level of cover. Make sure you reassess this figure each year when your policy is renewed, taking into account any extensions, renovations or expensive furnishings or electronics you have purchased in the last twelve months.
Never assume you have 'comprehensive' cover. For example, accident damage is often an optional extra charged at an additional premium for many insurance policies. Read the Policy Disclosure Statement (PDS) carefully and take careful note of the fine print to ensure you are covered for individual needs and circumstances.
Don't lie. It should go without saying but when it comes to insurance, honesty is always the best policy. Be honest about the value of your home and contents from the beginning and ensure you have proof of ownership for big ticket items. Tell the truth about your home's security – don't tell your insurer there's a security camera or deadbolts installed on all the windows if you don't have them. It may reduce your premiums in the short term, but a little lie at the beginning could mean your claim is rejected or reduced down the track.
Your home is your castle and your belongings your crown – don't risk them. Compare your options and tailor a home and contents insurance policy to protect your home and belongings today.