Regardless of the type of home you have or how many valuables you keep in your humble abode, insurance is important – whether you're an owner-occupier, a renter or a landlord.
Different people will have varying insurance needs. While some Aussies require full home and contents cover, others may only need to cover their contents or purchase a home insurance policy just for the building.
We've broken down the differences to help you find the right cover for your home!
What type of home & contents insurance are you interested in?
Jump to the section most relevant to you below.
We also provide information on:
Still have questions? We answer them in our home & contents FAQs.
What affects your home & contents insurance premiums?
The amount you pay for your insurance will vary, as there are several factors that can affect your home and contents premium, the biggest factor being the value of the building and the contents you want to insure. Other factors may include (but aren't limited to) the following:
Insurance for renters
If you're the tenant of a rental property, you won't need to take out home insurance building cover for the physical structure of the property – that's the owner's responsibility.
However, if you want to cover the value of your own belongings or valuables, then you'll need to take out contents insurance for renters or tenants.
What is covered by renters (contents only) insurance?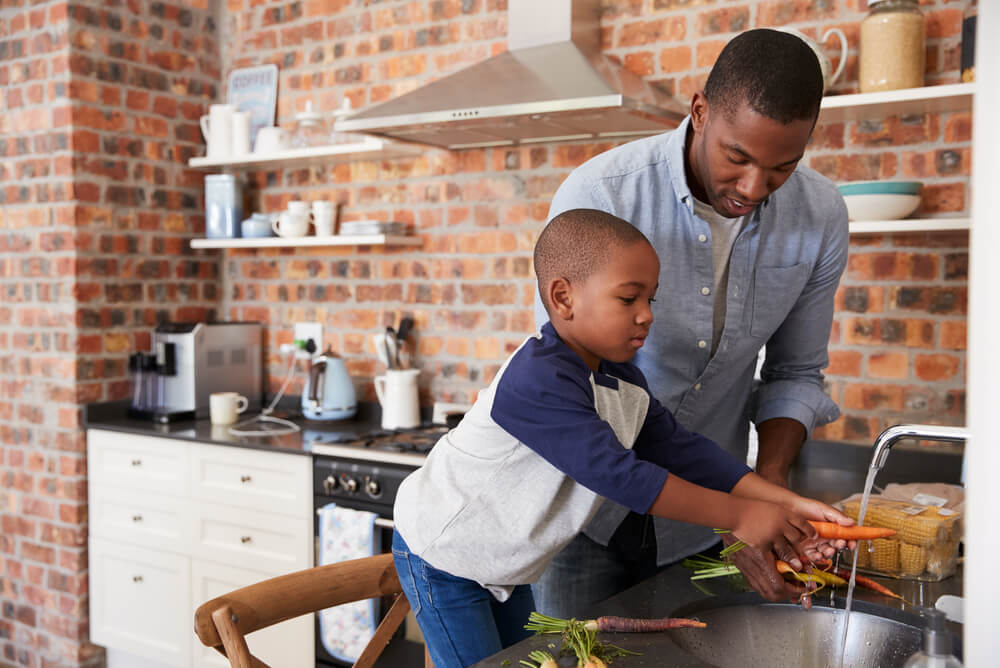 Renters (or tenants) insurance only covers your contents in the event they're damaged by certain insured events or circumstances that are found in the policy's Product Disclosure Statement (PDS).
With renters insurance, you can protect your furnishings, clothing, electronics and other items found in your home against loss, theft or damage. There's a range of policies to choose from, from comprehensive cover to more affordable renters insurance options that cover the basics like fire and theft. However, having a low level of insurance may not cover you in all situations or cover the entirety of your replacement costs.
Depending on your insurer and policy, you can also insure specific items that you regularly take out of the house (like your bicycle, phone, or handbag) with personal effects/valuables cover.
If you're a renter and one of the following disastrous events damaged or destroyed your belongings, some, or all the costs of replacing them could be covered if you have an adequate level of contents insurance.
What can renters insurance potentially cover for loss or damage of contents?
Flood damage
Fire & smoke damage
Theft or burglary
Storm damage
Cyclone damage
Earthquake damage
Tsunami damage
Leakage damage (water/liquid leaking)
Accidental & malicious damage to fixtures/fittings (vandalism)
N.B. Contents insurance for tenants will usually cover you up to certain limits, sub limits, terms and conditions. Some types of cover may be an optional extra that costs more to add to your policy. Make sure you check your Product Disclosure Statement (PDS) to see exactly what's covered under your policy.
Add-on cover options for extra protection
Depending on the renters insurance policy you have you may have the option to 'add on' additional cover (at an extra cost) for such benefits as:
credit card theft – for credit cards being physically stolen (usually has a dollar limit on the amount you can claim)
food that has perished – due to power outages, blackouts, or your fridge breaking down
injury liability – assistance with legal and medical costs if anyone is accidentally injured within your property.
Also, if you're moving house, some contents policies may include transit insurance. This provides limited cover against things like fire and car accidents when your contents are being moved by professional movers to another property!
How much does renters (contents only) insurance cost?
Renters insurance (contents only) premiums depend on the type and amount of belongings you choose to insure and their replacement value. The items you insure may be designer brands, handcrafted furniture, or basic equipment and minimal furnishings.
One factor that may affect the cost of your renters insurance is any item that's particularly expensive to replace may have to be added to your renter's insurance policy separately, usually for an additional premium.
Contents insurance is based on a variety of factors, not just the value of your contents. The excess payment, and the insurer you go with can also affect how much a policy costs.
A great way to make sure your policy is right for you is to follow these two steps:
determine how much your contents are worth with this online calculator; and
compare contents insurance for renters or tenants to find a great-value policy to suit your lifestyle and specific content you want insured.
You can also check out our guide for first-time renters for more information.
Insurance for homeowners (i.e. owner-occupiers)
If you've taken the plunge and purchased your own home, congratulations! It's an exciting time, but unfortunately, it's one filled with a ton of paperwork.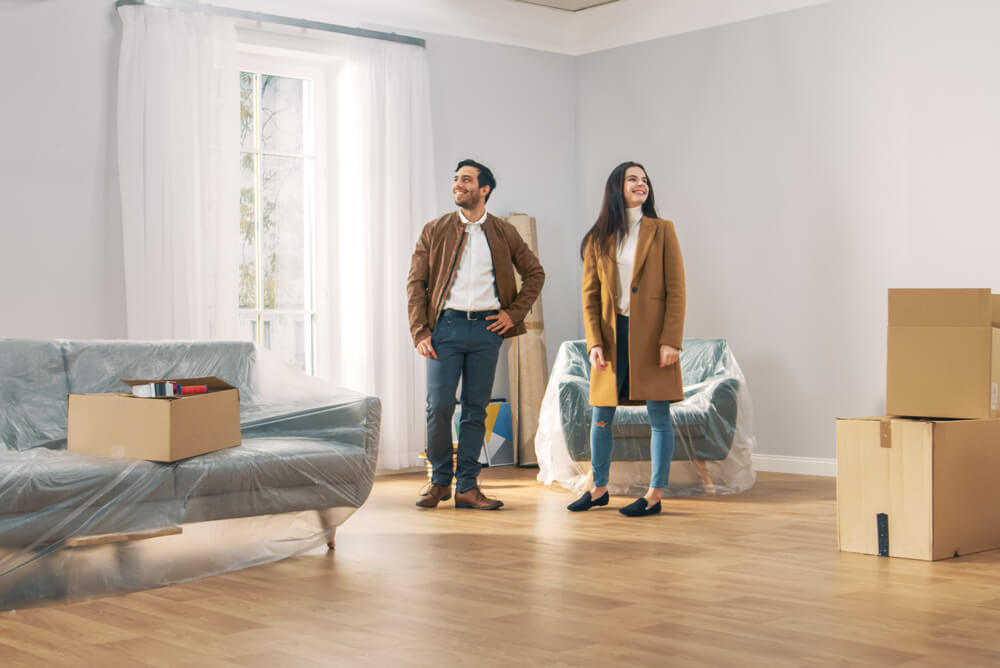 As a homeowner or owner-occupier, you may want to safeguard your abode with home insurance, as it's one of your most valuable assets.
Your mortgage lender may even require you to take out an adequate home insurance policy to cover your property's replacement costs, should something unfortunate happen to its physical structure. This is because your lender is also investing in your home. Until you finish paying off your mortgage, your lender is a part-owner of your home.
Home insurance will cover you for loss or damage that happens to your home that is outside of your control – specifically, cover for the building's physical structure.
Contents insurance covers the loss or damage to the interior finishes and/or belongings like appliances, furniture, clothes, or valuables. Some policies may even have limited transit insurance to cover contents when you're moving to a new home!
If anything happens to your home or to the contents inside it and you're suitably insured, you can make a claim and be reimbursed up to the sum-insured amount listed on your policy – potentially totalling hundreds of thousands of dollars!
How much will home and contents (homeowners) insurance cost?
The cost of home and contents insurance that covers your building and belongings inside it will be unique to each person, and can be affected by a number of factors. If you want to get an idea of how much home and contents insurance could cost you, you can complete a quote through our comparison service.
Certain events may be specifically covered by your policy (like storm damage), while others may not be (like flood damage), which is why it's important to:
know what you're covered for;
understand the difference between cover for defined/listed events and accidental damage; and
make sure you have the right cover for events things that may affect you.
Be sure to check the Product Disclosure Statement (PDS) to understand your policy benefits, limits, terms and conditions. You should also make sure that you're adequately insured for certain events.
For example, if your house burns down as a result of an out-of-control bushfire, you could have your house repaired or rebuilt if you have fire coverage included in your home and contents policy.
Additionally, you could claim against your contents insurance to repair or replace possessions inside, such as furniture, electronics, and white goods, provided bushfire is listed as a policy addition or 'covered event' for your policy.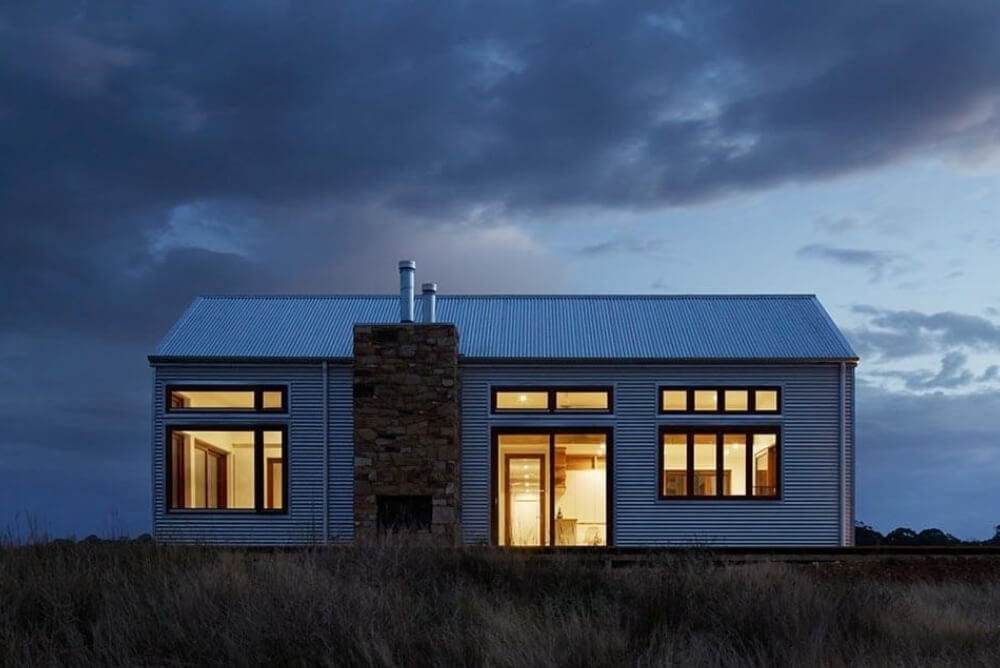 To weigh up the value of home insurance with contents cover against just holding contents insurance, you should determine the total cost of repairing or replacing your home structure. You will also need to consider the additional costs of replacing the interior fit out, furnishings, valuables, and belongings to make sure you're not underinsured.
If you need to make a claim in the future, you'll want to ensure you have enough coverage to replace or rebuild everything that's important.
The Insurance Council of Australia offers the following tools which can help you evaluate the value of your home and contents and how much coverage you might need:
Rental property insurance vs homeowners insurance
Renters only need to take out a contents only (also known as renters insurance) policy, as it's the landlord's responsibility to insure the structure of the home or property through landlords insurance.
If you're a homeowner and have a mortgage over your property, the bank will generally require proof of home insurance before settlement.
What's the right type of insurance for my home? 
Home (i.e. building)
Contents (i.e. belongings)
Strata insurance
Renter
✖ N/A

Covered by landlord

✓ Can cover renters
✖ N/A

Covered by landlord

Owner-occupier
✓ Can cover owner-occupiers
✓ Can cover owner-occupiers
✓ Can cover owner-occupiers

If you own a strata-title property

Landlord
✓ Can cover landlords
✓ Can cover landlord contents

Tenant's belongings are covered by their own renters insurance

✓ Can cover landlords
Insurance for landlords
Becoming a landlord and investing in property can help bolster your investment portfolio and provide an extra source of income. As such, it's important you know how to protect your property and understand the responsibilities that come with being a landlord.
Landlords insurance is a type of home insurance designed specifically for property owners.
Depending on the insurer and policy, landlords insurance may cover you for loss, theft or malicious/accidental damage incurred during a tenancy. This type of policy may also cover you for repair or replacement of your investment property after a natural disaster, such as a storm, flood, fire, etc. Landlords insurance can also cover landlords for loss of rental income due to tenant default.
As well as cover for the actual building and fittings, landlords insurance will usually cover fixed items like:
light fittings
carpets
curtains
window coverings
ovens
stovetops
Landlords insurance can also cover your legal liability if a tenant files a claim against you due to an accident or injury incurred while in the property. Remember to always read your Product Disclosure Statement (PDS) to know exactly what you're covered for.
How much will landlords insurance cost?
The cost of landlords insurance will vary for each customer, as with other types of home and contents insurance. Without landlords insurance, you could be thousands of dollars out-of-pocket if your investment home is damaged, a lease is broken, or if a tenant fails to pay the rent.
No matter the type of home you're renting out, we can help you find great-value landlord insurance in just minutes with our free home and contents insurance comparison tool.
We always hope that tenants will do the right thing, but sometimes landlords without the right insurance are left out of pocket after their investment home is damaged, a lease is broken, or if a tenant fails to pay the rent. No matter the type of home you're renting out, Compare the Market offers landlords an easy-to-use comparison service that only takes minutes to find a quote for landlord insurance.
Strata insurance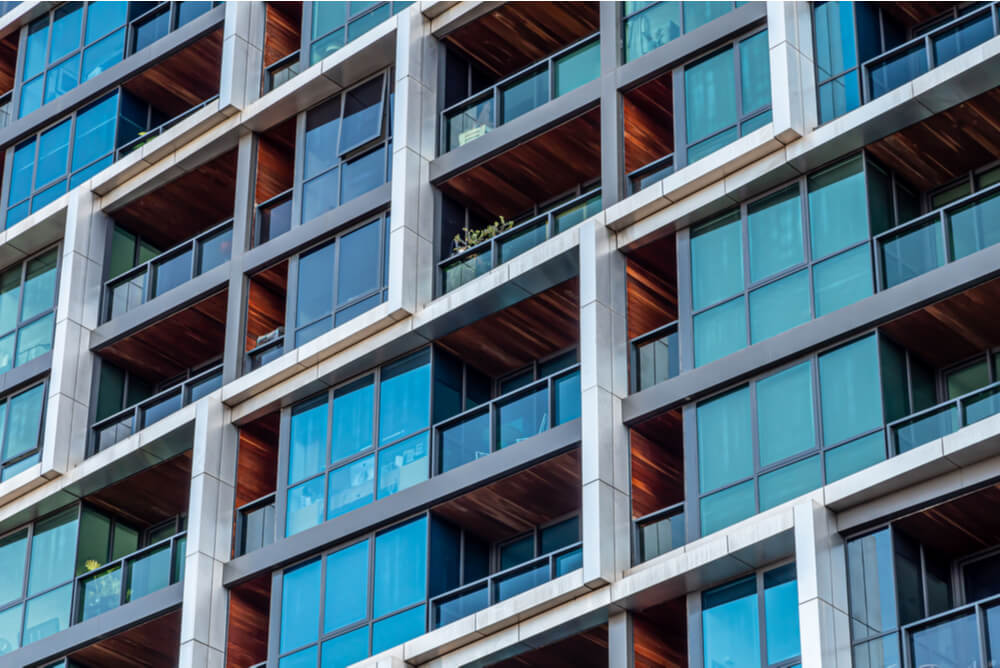 Strata or body corporate fees are a levy that property owners usually pay to be part of a gated townhouse community, complex or apartment building. The strata fee is put towards paying for maintenance or repairs to common areas and shared utilities, as well as building insurance and other building works.
If you own a block of units or strata-titled property, your insurance options are usually more complicated. Strata-titled properties will be provisioned with specific strata insurance, which every owner pays for via their strata fees (renters don't pay strata or body corporate, that's just for owners/landlords).
Strata insurance covers the cost for repairs or replacement of both the external walls of a building and common property in a strata-titled complex. However, prices will vary between properties, and types of insurance cover. However, this will ultimately depend on how much the property building would cost to repair or replace.
According to the Insurance Council of Australia, it's common for strata insurance to cover the below fixtures and amenities (however, it will depend on your specific strata insurance):
elevators and stairways
common entries and exits
exterior walls and windows
balconies
gutters
roofs, ceilings, and floors
common areas
shared gardens and garden equipment
wiring
shared swimming pools
car parks
injury liability incurred on common property (e.g. outside your unit's walls).1
Generally, strata insurance (like home insurance) won't cover you for interior fixings (like blinds, curtains or carpets) and interior walls, which are usually covered by landlords insurance. A strata policy also won't cover your personal belongings, which can be protected by contents insurance. In some instances, strata insurance may cover fixed (unmoveable) parts of your building, like ducted air conditioning.
As such, owner-occupiers or renters of a strata-titled property will still need to take out a contents only policy if they want to cover their own valuables and interior furnishings.
How to avoid a common insurance mistake
It's important to research and choose a home and contents policy carefully to avoid the most common home and contents insurance mistake:
Underinsurance.
Underinsurance is a major problem in Australia. According to the Australian Institute for Disaster Resilience, 7 per cent of properties and a further 28% of contents are underinsured.
Taking the time to calculate the replacement cost of your home and its contents will help you arrange a more accurate level of cover. With a suitable policy, you shouldn't receive only a fraction of what your house and contents is worth should the unfortunate happen. Remember: you want to factor in enough money to fully rebuild your home and replace your contents.
For example, if your house was insured for $500,000, but is actually worth closer to $700,000 to rebuild, you will only be paid the sum-insured amount: $500,000. This means you stand to lose a lot of money, and possibly pay back a mortgage on a house that has lost its value.
The report also found that 'a third of Australians risk underinsurance by not updating their contents policy to cover new possessions'. Make sure you do a room-by-room audit and re-assess the value of your home and contents each year when your policy is renewed, taking into account any extensions, renovations, or expensive furnishings or electronics you have purchased in the last 12 months.
Every policy is different and varies from insurer to insurer and may not cover all the things you want or need it to cover.