Landlord insurance is a type of home insurance that offers a financial safety net for your investment property against unforeseen damages. Landlord insurance typically covers the building and permanent fixtures and fittings if they're destroyed or damaged by certain events.
It can also cover damage caused by fires, explosions, storm, water, natural disasters and more. Some policies may even cover vandalism or malicious damage caused by your tenants.
Landlord insurance also provides liability cover if tenants (or their guests) injure themselves on the property and it's the landlord's fault (i.e. tripping on an old carpet or getting sick from an old gas heater leak). Some policies can also cover landlords against losses from rental defaults (i.e. if tenants don't pay their rent or break their contract early).
Depending on the policy, possessions you've left inside your investment property can also be covered. For example, if you're leasing out a furnished property, landlord insurance can cover your furniture and home appliances if they're stolen or damaged by certain events.
Why should I take out landlord insurance?
In 2017-18, around one in five Australian households owned a residential property other than their usual residence, according to the Australian Bureau of Statistics (ABS).1 While some of these people may have used their second property as a holiday home, there were potentially 1.86 million Australian households who leased out their additional property.2
If you're a landlord, your second property may be your main source of income. This means you need to take precautions to avoid any potential financial losses.
However, statistics from Adviseable,3 a leading investment property buyer service, suggest that only around 55% of self-managing landlords have landlord insurance. What's more, about 45% of landlord insurance claims in Australia are for loss of rent.
Shockingly, a lot of Australians may not have enough cover for their home. According to Emergency Management Victoria,4 one in two Victorians either:
don't have a home and/or contents insurance policy; or
their policy doesn't provide enough cover to replace their home and household possessions that are damaged by a storm, fire, flood or another emergency.
Having a landlord insurance policy can save you from paying expensive out-of-pocket costs to repair or rebuild the property. It can also help with the cost to replace any damaged or stolen furniture you've left inside your property.
If you're liable for someone getting hurt inside your property, landlord insurance can protect you from having to pay expensive legal costs. Lastly, if your tenants can't pay their rent or break their lease early, a landlord insurance policy can help cover your lost income (usually up to a certain number of weeks).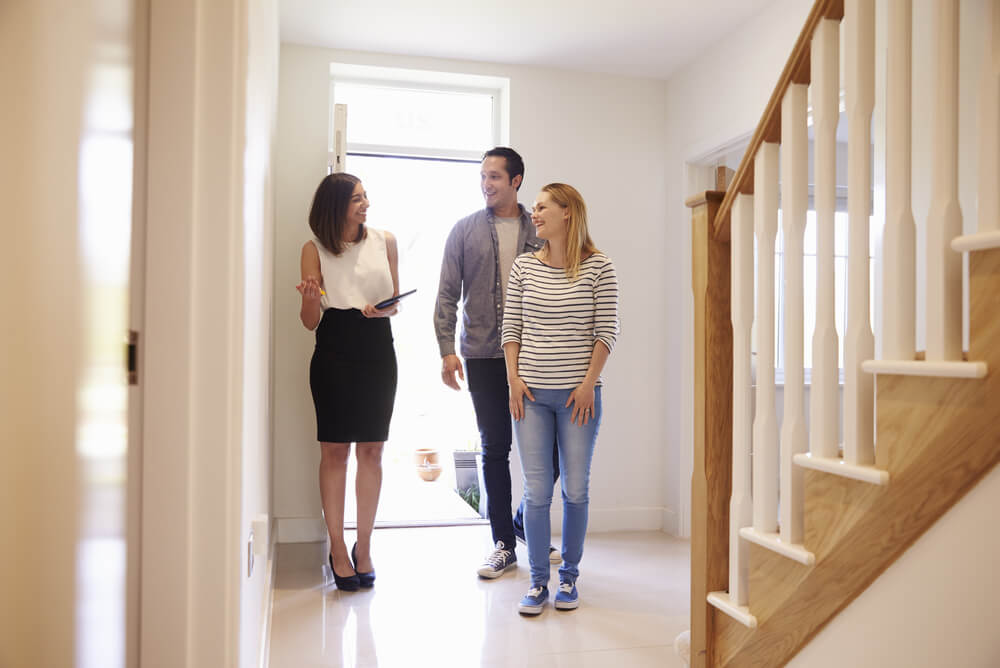 How does landlord insurance work?
Landlord insurance works similarly to home/building insurance by protecting the structure and fixtures. However, it also includes specific benefits that protect landlords from rental defaults, damage by tenants and liability for tenants and guests.
When taking out a landlord insurance policy, you can choose to insure the property, the contents inside or both. Also, keep in mind that the cost of your landlord insurance premium will be affected by:
the value of the property and the replacement costs;
the sum insured amount (how much you will be paid out);
cost of furnishings and appliances (if you're covering the contents);
the area's crime rate and natural hazard risk;
whether the property is occupied or untenanted; and
the types of events that you want to be covered.
What's covered by landlord insurance?
Not all landlord insurance policies provide cover against the same events. However, some common listed and defined events that landlords insurance policies may cover are:
theft or attempted theft
vandalism or malicious damage
damage from escape of liquid (i.e. burst water pipe)
lightning damage
earthquake damage
damage from explosion or impact
legal liability.
Depending on your insurer, you may also be able to purchase optional extras, such as motor burnout insurance, accidental damage cover, flood insurance, tenant rental default cover or cover for theft and malicious damage by your tenants (if it's not already included).
You might also have the option to choose your excess or safeguard your sum insured (at an additional cost), which provides more money (up to a limit) if your sum insured isn't enough to cover rebuilding costs.
If you need to insure particularly expensive items, they may need to be added to your insurance policy separately. Keep in mind that this extra coverage would typically increase your monthly premiums.
How to get landlord insurance
Whether you're a new landlord or a seasoned property investor, it's important you have a policy that provides adequate cover for your investment property and the tenants inside.
If you want to keep your mind at ease, you can easily compare great-quality landlord insurance policies from different insurers in minutes through our home insurance comparison service. The best part is that it's free to compare your landlord insurance options through Compare the Market.