1. Assessment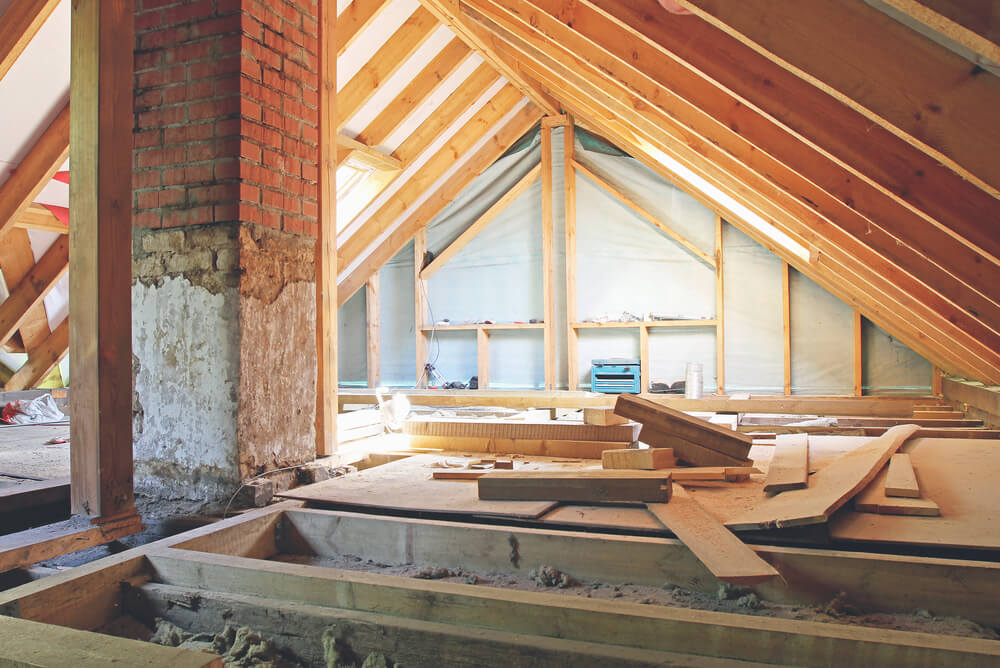 You've probably got a good idea of what you want to change and how you want to change it, but unless your budget is extravagant, it might be best to frame these changes in the form of a wish-list.
Start by going from room to room and note down the things you like, the things you don't like, and what you want to achieve – more space for entertaining or a growing family, for example. Maybe you're just planning a simple modernisation of your existing rooms? It's all up to you!
Once you have articulated the desired changes, number them in order of priority, keeping in mind your goals for renovating. This approach is advantageous if your budget won't stretch as far as the projected costs – start by knocking off items at the bottom of the list. If you find you're knocking off too many items, you may want to revise your approach and reflect once again on your priorities.
Part of your assessment will be to identify any major issues with the structure of your home, such as cracking, rotting or rising damp, and any structural changes you expect to make. This is the point where you should consult with a reputable, licensed and insured builder to discuss the detail, scope and cost of the entire renovation.
It's worth checking the credentials of every professional you engage and don't be afraid to ask for contact information of former clients to gauge professionalism and satisfaction with their previous work. Before and after photos and online portfolios will assist in your search for the right expert.
The bigger-picture assessment you should make is whether you are renovating for investment purposes, or if you are focused on realising a vision and enjoying it in the long term. There is no right or wrong motivation for undertaking a renovation, but you can certainly make a bad investment.
Factors affecting the return on your investment will range from;
The local property market trends: are they static or on the move?
The desirability of your ideas: are they subtle or outlandish?
The average property in the local area: is the style and cost of your changes in-line with other properties in the area.
A swish, fussy retreat with a lap pool might be your idea of living the dream, but putting it in a suburb with affordable and simple properties might not boost your property value to the extent you anticipate it to. You don't want to reach the point where you cannot recoup money on your investment.
2. Planning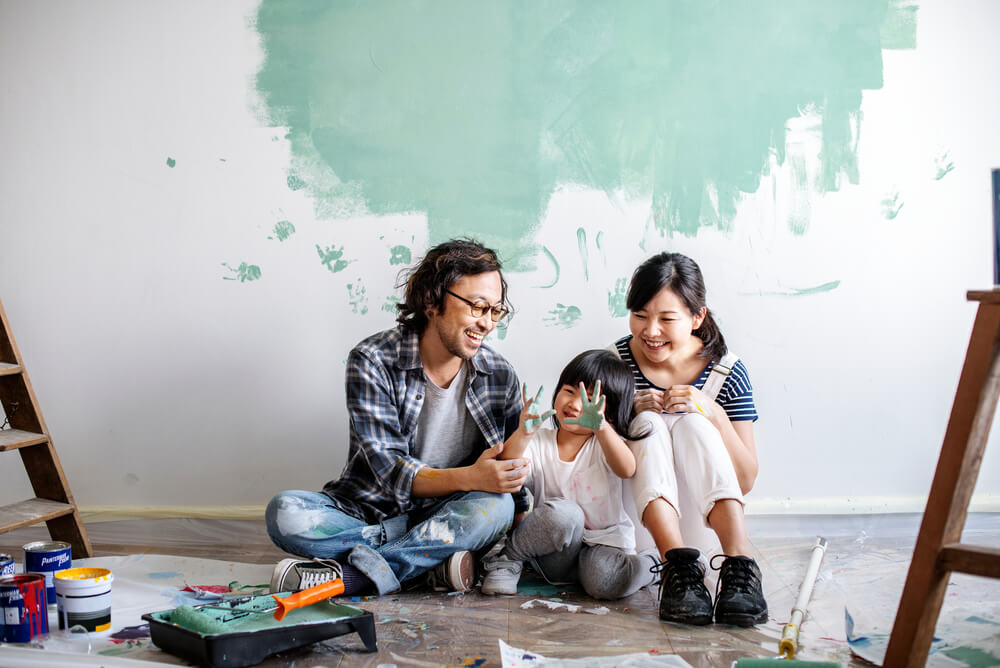 Once you've got an idea of how large your project is and how long it's likely to take to complete, you'll need to make some of the biggest decisions.
Will you hire a builder who will coordinate and liaise all of the sub-contractors like plumbers, electricians and carpenters, or will you need a separate project manager?
Are there certain parts of the renovation that you can do yourself?
Does the builder suggest you bring in an architect or a designer?
What energy efficient changes could you make to add value and save down the track?
Are you able to live on the property during the works, or do you need to arrange alternative accommodation?
These are all questions you can discuss with your expert advisors, who will have enough experience to know what is likely to go wrong and how. The best thing you can do to protect yourself is to have everything in writing in the form of a contract that is signed and dated by all relevant parties.
You should weigh up the financial impact of moving out of the property with the health and safety, and practical impacts of a renovation. The one thing that is guaranteed to occur alongside any building works is dust – a tonne of it. It will be dragged through your entire house unless the changes are being made well away from your main living quarters, such as an entertainment area or a new bedroom wing tucked off to the side.
If there is a potential for respiratory problems or curious children accessing dangerous equipment, don't take the risk. If your house is an older style, you may also encounter asbestos and lead-based paints that require careful demolition and disposal. If this is the case, keep well away and leave it to the professionals.
Practically, you may need to get out of the way if your kitchen, bathroom and bedrooms are affected. All the foresight in the world can't prepare you for those times when you desperately need a hot shower or a late-night snack. Add to this the noise, privacy and access issues, and you're really facing a tough old time. Your home is not just a place to sleep – it's a place to live.
3. Applications and permits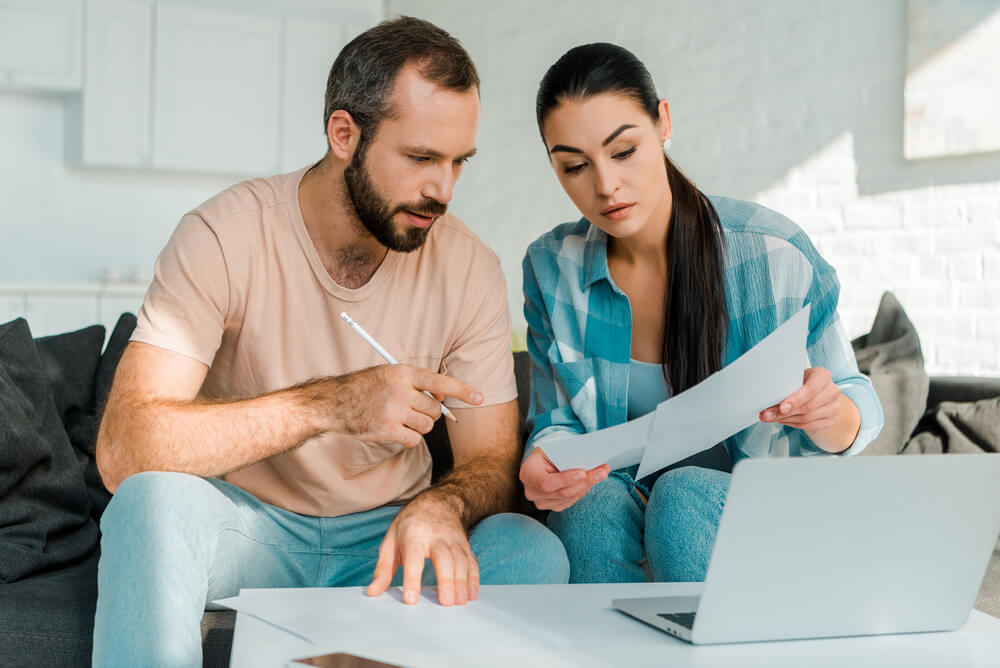 By now, hopefully, you will have been in contact with your local council planning office to discuss exactly what they require from you in order to approve your planning application. This can be a long, arduous process without any guarantees that your preferred design will be signed off, so it's best to be prepared with:
professional drawings;
knowledge of any heritage laws that may affect your home or street; and
details of any disruption likely to occur because of cranes, trucks and other heavy vehicles that you expect will require access to your property.
If you've already hired a builder or an architect, consult with them about the application process. Unless you're experienced in this area, you don't want to take any chances and potentially add weeks on to your renovation.
And always remember – time is money.
4. Budgeting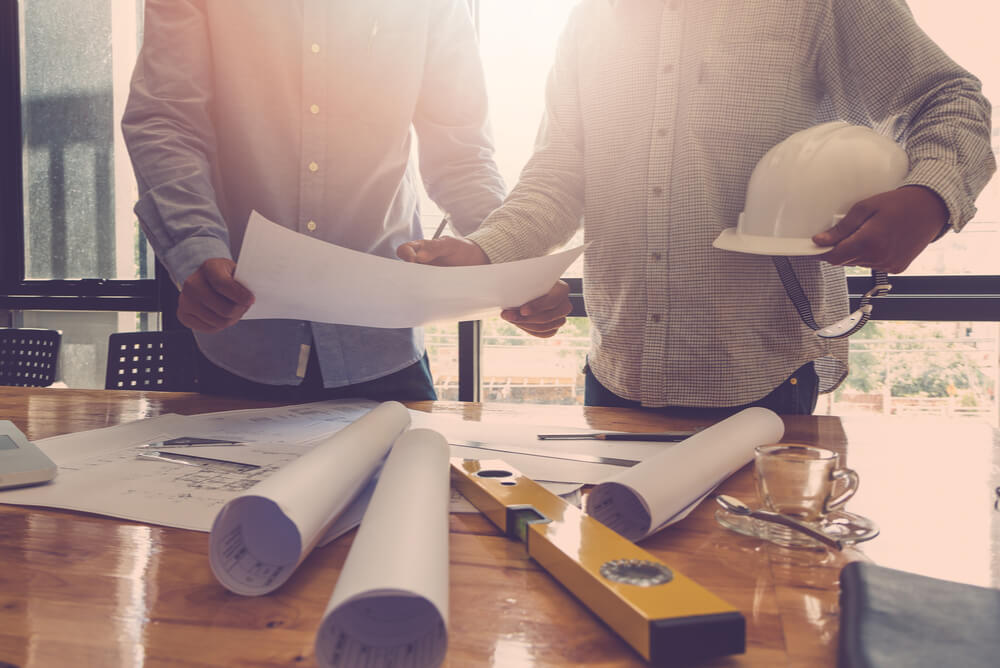 The first question you probably asked yourself is can you afford the project, and how will you pay for it? If you don't have the cash on hand, there are other options available to you, subject to your individual circumstance.
If you have reasonable equity in the home, your bank may allow you to refinance your existing loan to fund the upgrade. If this isn't an option, consider a personal line of credit or building and construction loan that allows you to withdraw funds in stages.
Always seek individualised financial advice in order to put yourself at the greatest possible advantage.
In order to ensure you're making the most of every dollar you spend, obtain at least three quotes for each aspect of your project and try to negotiate a fair deal without scaring off your potential contractor.
Budget blowouts often stem from poor planning – changing your mind halfway through, not identifying potential problems until it's too late or hiring the wrong people for the job. Having a designer or architect on board from the outset can seem expensive, but their experience and ability to visualise your dream can have an invaluable effect on the result, and may even save you money in the long run.
Delays or inaccurate quoting will also affect your bottom line. If the permit approval becomes problematic, this is really the time to bring in your experts or seek additional ones, like a planning lawyer or a building surveyor. You will have an extra bill to consider, but you need to weigh this up against the cost of the delay.
A good spreadsheet goes a long way, and in your case, will help you anticipate and track your costs from conception to completion. Do you need to move out for a little while? Include your rent. Do you have a fixed quote or flexible? If you are project managing, ensure your list of expenses includes labour and materials, delivery and shipping. Consider the new furnishings you'll require and any intermittent outside help, like landscape designers and surveyors.
Detail all of the components in your contract and be sure to discuss any deviation in actual costs as soon as they arise. Above all, expect the unexpected and allow a five to ten per cent contingency for cost overruns.
5. You're the boss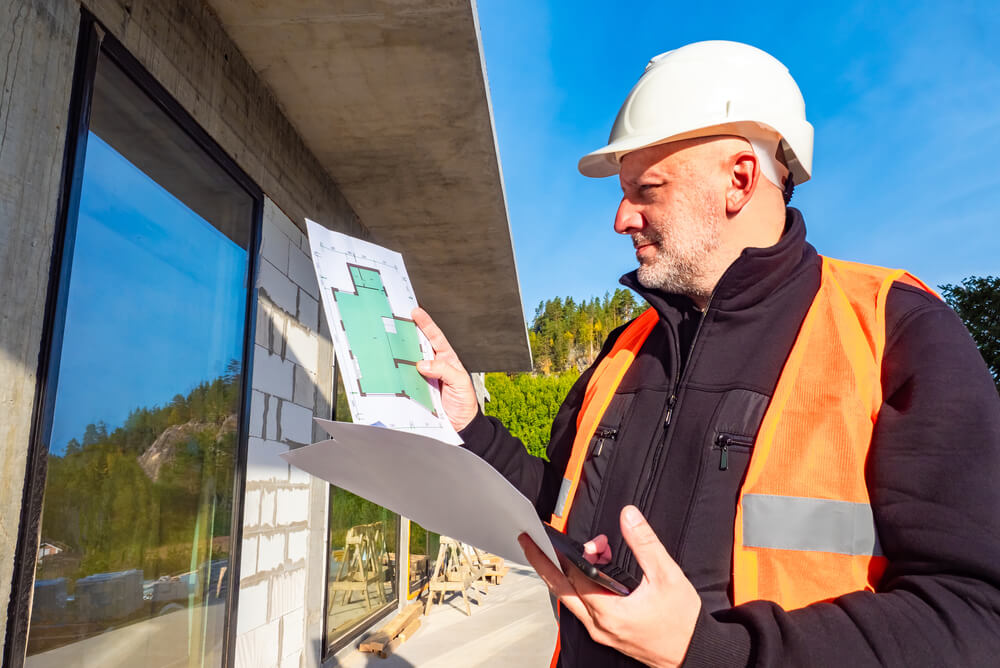 It's important to speak up early if you're unhappy about any aspect of the work, particularly things like the quality of the finishes and the attention to detail. You have a right to expect a certain standard in your home, and it's not unreasonable to hold your contractors to account.
The earlier you speak up, the quicker any corrections can be made, and the more likely the contractors are to keep to your standards for all subsequent work.
A fixed-price contract with your builder should be an attainable goal, and this is also a good measure of experience and confidence. A good quality builder will be able to assess your property and your plans and quote accordingly.
All contracts that you negotiate should detail the scope, cost and duration of the build, as well as the rights and responsibilities of both parties. When dealing with tradespeople, aim to know as much about their role as possible, including the materials you have chosen to work with and how they should be used.
This way, regular communication will reduce the likelihood of errors, rather than muddy the waters with unclear instructions.
6. Getting your insurance right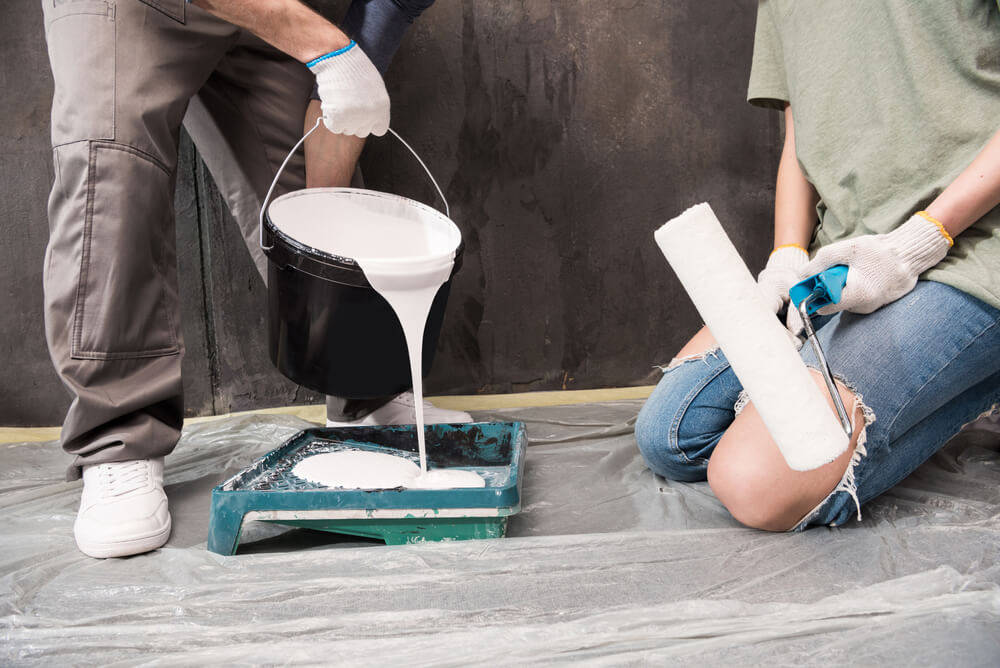 One of the most common oversights that renovators make is to assume that their insurance policy covers their property in any circumstance. When you think about the potential for fire, flooding and theft while your home undergoes dramatic change, you'll realise that getting your coverage right is just as important as your budgeting and planning processes.
There is no hard and fast rule for insurers – your policy may have certain clauses specific to renovating, or you may not be covered during building works at all. Some policies may continue to cover you for your normal home and contents if you choose to live on your property throughout the duration of the works, but if you vacate, the policy may cease to cover you.
The best thing you can do to remove all doubt about insurance matters is to check your policy documents and call your provider directly to discuss the intricacies of what you have and what you need.
Take extensive notes and repeat them back to ensure you've not misunderstood. If you're happy with a particular arrangement, request a copy of it in writing. If your insurer cannot give you the required level of coverage in the case of damage or loss, they may suggest that you find a separate policy for the renovation or pay through your builder's insurers. This can be done in the form of an additional payment, from several hundred to several thousand dollars depending on the scope of work and the value of your property, that will extend the builder's coverage temporarily to a third party.
Getting insurance through your builders is something you should discuss with your builder before you've negotiated a fixed contract, because the request may not be automatically agreed to by them or their insurer.
If you are undertaking any part of the renovation yourself, or coordinating it as a project manager, you're probably going to need domestic building insurance.  Be prepared to encounter additional responsibilities around occupational health and safety for sub-contractors which may require you to take out Public Liability Insurance.
You'll also need to organise the relevant permits, insurance and inspections, and your owner-builder Certificate of Consent.
To further protect your home during a renovation, make sure it is kept secure and try to disguise any vulnerable access points. Keep the lawns trimmed and the mail collected, set up a fence, and perhaps set up some lighting on a timer. It might also be prudent to have expensive fittings delivered later in the build when they can be stored safely.
Once your home renovation is complete, you'll need to revise your policy once more. The value of your home and its contents may have changed (hopefully for the better). Don't assume that your current home and contents insurance provider is still the right fit for your improved property. Be sure to compare providers before locking in an agreement.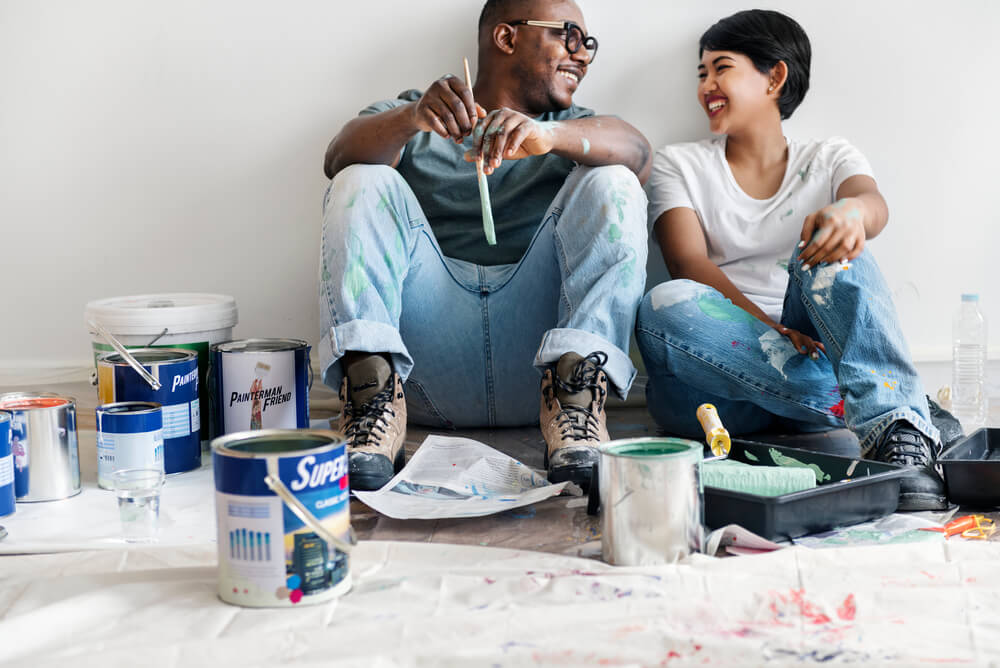 There is an incredible amount of organisation required to get things moving, but your renovation experience can be an enjoyable one. Provided you've covered all your bases and sought good, expert advice, the hiccups should be minimal. And when it's all over, and the flicker of the idea that you had long ago is fully realised before your very eyes, you'll have a space that is uniquely yours, ready to be lived in and enjoyed into the future.