What's our #1 goal?
We strive to empower Australians to make better decisions, saving them time, money, and stress.
We can help you with a wide range of purchases
Lots of options & easy decisions

Countless choices
You can pick between 12 different categories.

No hidden fees
You can buy from us with confidence, knowing there will never be any hidden charges.

$0 to compare
Our service is 100% free to use; and our only incentive is to find our customers the best deal.
Here's a brief look at what we're all about
FAQs
If you decide to buy a product through us, Compare the Market may receive a commission. This commission is paid by the brands, and there is no extra cost to you.
We pride ourselves on the integrity of our comparison service so it's important to note that these commercial arrangements do not influence which products from our partners are presented to you, or the order in which they are presented to you.
The most common myth about comparison services is that they charge hidden fees for the products customers buy. Not us.
Our service is, and has always been, 100% free to use. Insurers pay us a commission when you buy through us, and you only pay the price of the product.
This keeps our pricing competitive, and ultimately means that Australians, who just want a better deal, are the real winners.
Compare the Market compares a wide range of trusted insurance, energy and finance brands to help you find a provider that suits your individual needs. You will see the brands that are brave enough to be compared and we're always welcoming new brands to Compare the Market.
We provide quotes from a range of participating providers, helping you make an informed decision about the products they need.
The value to you? Comparison websites allow you to get quotes from a variety of sources all at once, rather than having to visit multiple to fill in lots of forms.
What that means is that comparethemarket.com.au quickly and conveniently allows you to search for certain products and services according to your needs, and gives you access to a range of quotes from participating providers displayed in one place.
Aleksandr Orlov
As the owner of Compare the Market, Mr Orlov is the head business-kat of our organisation. He is a world-renowned entrepreneur, a family oligarch, and master musician (he plays the triangle).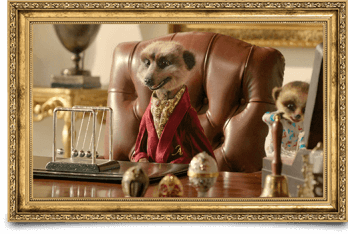 Founder – comparethemeerkat.com.au
"As founder of comparethemeerkat.com.au I have brought business of my ancestors into the twentieth century. Comparethemeerkat.com.au is provide essential service for peoples to compare! Is NOT place to go for cheap insurance deal." – Aleksandr Orlov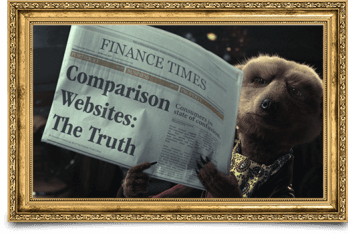 Owner – comparethemarket.com.au
"Like Papa always say, 'if you can't beat them, buy them'. These are wise words, which is why I decide to become like the Richard Branson and buy comparethemarket.com.au. Business is come with my own parking space and executive bathrooms." – Aleksandr Orlov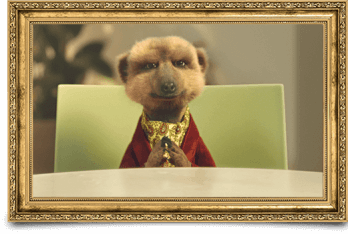 Moviekat actor, writer, director
"I take time out of building my compare business empire to tell thrillsy tale of my ancestors. I do not want toot my horn, but my movie films lead to many job offer in the Holly Woods. But of course Sergei would not cope without me." – Aleksandr Orlov
Sergei
It is difficult to date him exactly, but we estimate Sergei to be no less than 77. His career spans many decades, but has reached new heights since coming to work for Mr Orlov.
What Sergei lacks in social skills, he makes up for his in understanding of the "Computermabob". As well as being Head of IT, Sergei is also in charge of fetching Mr Orlov's tea. (He likes it milky).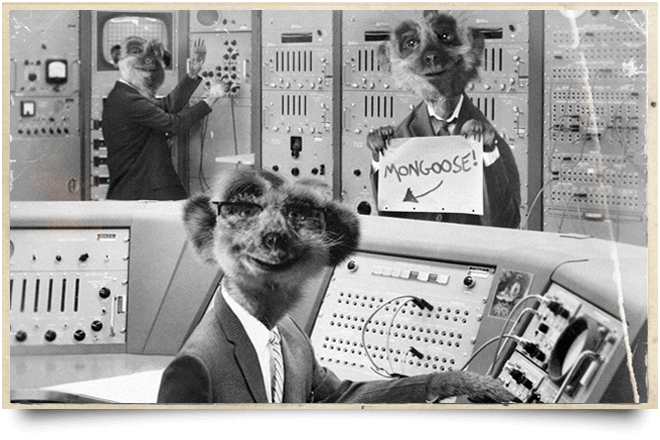 Head of IT
As Head of IT, Sergei responsibility include Servermabob, Computermabob, Laptopmabob, internet pipings and make cup of tea. In general he is good employee, but have one official warning for failing to deal with his fleas. Sergei very popular with Australian peoples. For this reason, I give him golden opportunity for star in several TV advertisements.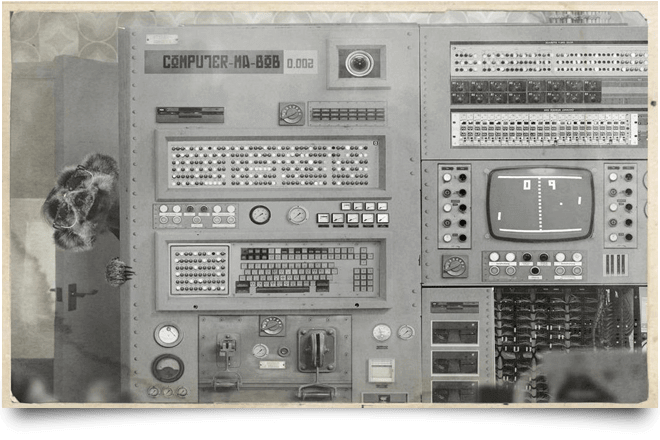 Head of Principal Design – Soviet Space Programme
During the 1980s Sergei personally design the Mir(kat) Space Station! Unfortunate he forced to leave job because he fake moon landing in his garage.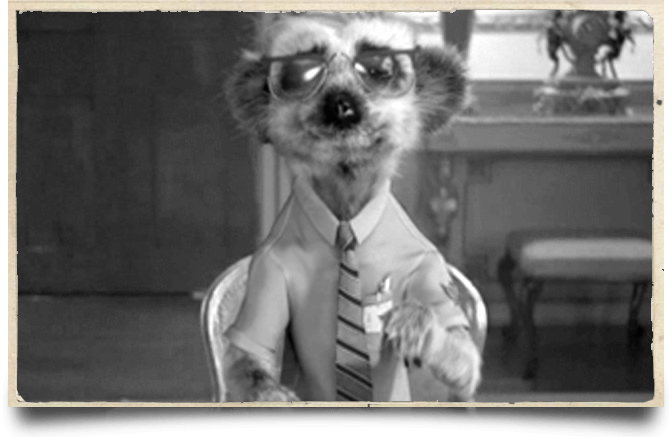 Meerkovo Meertronics – Technician
Sergei made first job as technician with responsibility for remove bugs from softwares (he probably ate them). He was always horse around with colleagues in those day, but learned vital technology skills.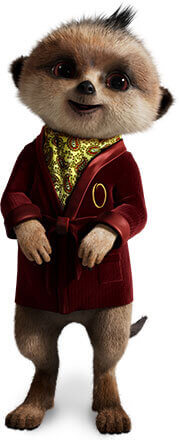 Oleg
Oleg is our most beloved young meerkat. He is curious and always wants to discover new places. He is now beginning to learn the family business so he can be just like his papa Aleksandr. He loves colouring books, hide and seek, and creating messes for Sergei to clean up.
Our group around the world
The Compare the Market meerkat characters are used under license from our UK counterparts who operate as Compare the Market Limited. Compare the Market Australia is also part of a group who run EasyCompare in Thailand and Hippo.co.za in South Africa.