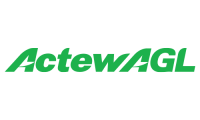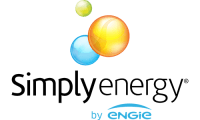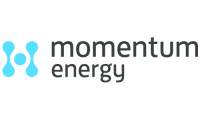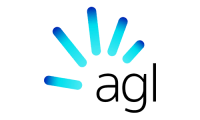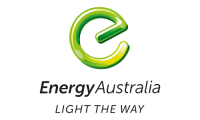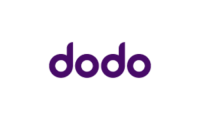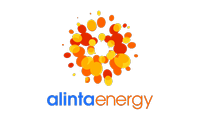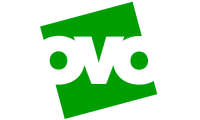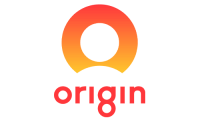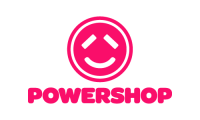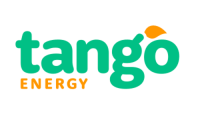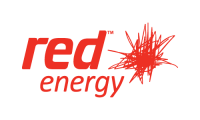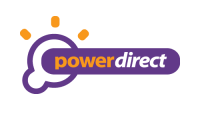 We don't have access to all of the products available in your area:
we do not compare all brands in the market, or all products offered by all brands. At times certain brands or products may not be available or offered to you. From time to time we may have access to better offers that are only available over the phone. Call us to see if you are eligible.
Learn more
.
Why switch small business electricity retailers?
Save on quarterly bills. By shopping around, you could find a business electricity plan with lower supply and usage charges and better features.
Take advantage of sign up discounts. When you switch to a new retailer, they could offer you a guaranteed discount, pay-on-time discount, credit added to your account or a discount on usage charges. Take note that discounts tend to expire after a period.
Seek better customer service. Bad customer experience is enough to send any Aussie back to the market to find new deals. According to Roy Morgan, 41.9% of energy customers who were very dissatisfied with their existing electricity retailer were likely to switch retailers in the next 12 months.1
If your business uses less than 40 MWh of electricity per year, we're here to help you find an electricity deal for your business, no matter what motivates your decision to switch.
Why compare business electricity providers with us?
Our business electricity comparison service is so simple to use that you can do it in just a few minutes!
Our team of energy experts are on call to help you through every step of the process.
We take care of the details
Once you've picked the plan you want, we'll take care of switching you over.
You won't pay anything to compare through our service! We earn a commission from providers instead. Learn more.
Learn more about energy for small to medium business
Frequently asked questions
The main point of difference between residential and business electricity plans is that businesses typically use more electricity and therefore attract different rates and tariffs than you'd find in a residential plan.
Meters can also be different for businesses. Larger businesses tend to use more electricity, and so their meters are configured to handle a larger load. For small businesses, while their meters don't look that much different from residential ones, they're configured differently and have different tariffs.
It's hard to definitively say how much business electricity costs. Your business' electricity bills will vary depending on several factors, including:
the retailer you choose;
the tariff you're on;
the size of your business (i.e. number of employees); and
the energy needs for your business (e.g. a shop vs office).
If you'd like an idea of how much your business could potentially pay to keep the lights on and the computers or appliances running, you can complete a quote through our business electricity comparison service. Please note your quote is indicative only.
The increasing deregulation of energy markets across Australia means more small businesses can freely choose their electricity retailer.
If your business is located in NSW, southeast QLD, coastal SA, VIC or the ACT, you may be able to change retailers or plans freely.
Conversely, the government still sets energy rates in WA, TAS, regional QLD and the NT. As a result, businesses in these areas aren't able to choose their electricity providers, although this may change in the future.
Finding an electricity deal and signing up may only take a few minutes, and the application can be completed quickly. As of 1 October 2021, electricity transfers no longer take up to 90 days as they did in the past. Instead, transfers can now occur within two business days in the future or retrospectively up to 65 days in the past, subject to eligibility. Future transfers may be based on an estimated read.
Unless you're moving to new premises, you shouldn't expect a power interruption when switching energy plans.  If you are moving, just let us know your intended move date so we can arrange the changeover to your new electricity distributor at the new premises
A move to new premises might also be a good time to review and potentially switch electricity plans. Our simple electricity comparison service can help you find your business' new plan in just a few minutes.
Energy-saving tips for your small to medium business
Consider investing in solar panels. On top of decreasing your energy bills, installing solar panels can be an excellent business investment. Depending on where your business is, you can take advantage of the feed-in tariffs – meaning you get paid for the electricity fed back into the grid from your solar panels.
Set up ducted air conditioning. While it can be costly to install, ducted air conditioning systems can be the most energy-efficient cooling and/or heating option.
Don't set the thermostat too low or high. If you have a wall-mounted temperature controller at your premises, try and set it to the lowest/highest temperature you can work with or use the thermostat to automate room temperatures.
Turn off the air conditioner for the last business hour. Unless it's a scorching hot day outside, powering down the air con before you're finished for the day is a way of minimising afternoon energy costs.
Use natural ventilation when you can. Have you thought about using a ceiling or floor fan instead of an air conditioning unit, or even keeping the windows open in good weather? This could make a big difference to your energy bills.
Choose the right type of insulation. There are two common insulation types: bulk (used in areas that have colder weather) and reflective insulation (typical for warm, sunny areas).2 Bulk insulation materials include polyester, glass wool and recycled paper, while reflective insulation consists of shiny foil-covered thick paper or plastic sheets.
Draught-proof your premises. Properly sealing your building and making sure doors and windows are shut when using the heating can lower your bill by up to 40%!3
Consider installing a gas heater for your hot water system. Gas heaters are often more cost- and energy-efficient than electrical heaters.
Look into getting a solar hot water system. Aside from being a common renewable energy solution, 'going solar' may be a way of slashing hot water bills.
Leave sink taps in the 'cold' position after use. This prevents hot water from accumulating and cooling in the pipe.
Consider getting a heat pump. A heat pump doesn't require solar panels and can be an excellent way to save on hot water costs.
Install energy-efficient lamps. Lighting accounts for up to 40% of energy use in commercial premises,4 so using smart lighting could potentially make a huge difference. For example, light-emitting diodes (LEDs) use 75% less energy than halogens and emit 50% less CO2 than compact fluorescent lights (CFLs). By using smart lighting, you can save both on your bill and in greenhouse gas emissions.
Clean the lamps every six months. Dirty light bulbs emit less light while using the same amount of electricity as the clean ones. Dusty light covers, in turn, reflect low amounts of light.
Use lighting fixtures with a dimmer. There's no reason for a dimmer to be less efficient in the workplace than in a home setting.
Switch off at the wall. If you don't switch appliances off at the wall, you'll still be using 'standby power'. This common occurrence is also called 'phantom load' or 'vampire power', as electronics on standby leech electricity. According to Your Energy Savings, standby power can account for more than 10% of electricity use.5
Invest in a good powerboard. Some newer models can detect when devices are in standby mode and will cut off the electricity supply to those draining power.
Consider switching from desktop to laptop computers. According to Business Queensland, some laptop models can be 90% more energy efficient than standard desktop computers.6
Downsize your printer. Why get a laser printer when an inkjet is 90% more energy efficient?5 Also, there's no value in keeping an oversized copier at your premises when you can get a compact, energy-smart equivalent.
Look into higher rated 'Energy Star Model' electronics. Some devices can automatically power down after a period of inactivity.
Choose the right size. Large, improperly stocked refrigerators waste energy on cooling empty spaces. Learn more about choosing – and using – energy efficient appliances.
Maintain your refrigerator. Making a habit of cleaning and defrosting your fridge ensures both good hygiene and electricity economy. Ice build-up in a fridge can eventually lead to leakage, while dirt and dust can house bacteria.
1 Roy Morgan – Electricity customer satisfaction continues to slide. Press release. Published October 2018. Accessed September 2020.
2 YourHome.gov.au – Insulation. By Max Mosher and Caitlin McGree. Last updated 2013. Accessed September 2020.
3 Sustainability Victoria – Reduce heating, ventilation and air conditioning (HVAC) costs in your business. Accessed December 2020.
4 Australian Government: Department of Industry, Sciences, Energy and Resources – Lighting. Accessed September 2020.
5 Australian Government: Department of Industry, Sciences, Energy and Resources – Reduce energy bills. Accessed September 2020.
6 Queensland Government: Business Queensland. Last updated February 2020. Accessed September 2020.