Your pet is part of the family, meaning it's your job to ensure their long-term wellbeing.
If your fur baby gets sick or into an accident, you may need to pay thousands of dollars to make them well again. That's where pet insurance can help alleviate such costs so that you're never faced with a difficult decision.
In addition, higher levels of coverage can help pay for vet check-ups, vaccinations, medication, and more. Let's learn a little more about the product.
Pet insurance helps to cover a portion of your eligible veterinary bills if your cat or dog gets sick or injured. It reimburses some of the costs of treating unexpected injuries and illnesses up to an agreed amount – also known as your benefit percentage.
Pet insurance should be a serious consideration for pet owners because of the sheer expense of keeping furry companions healthy and caring for seriously ill or injured pets. A good insurance policy will help allay those costs.
Pet insurance can cost roughly between $20 and $80 per month, depending on which animal you're insuring, your level of coverage, your pet's age, breed, health status and other variables.1 Pet insurance is relatively affordable considering that some vet bills can cost hundreds and even thousands of dollars. You could choose a basic accident and illness policy to cover your pet for specified accidents and ailments or pay a little more if you want added benefits like routine care.
Here are some important factors to consider before deciding on a pet insurance policy:
Pick a policy that covers accidents and illnesses. Your main concern should be finding cover that helps pay for accidents and emergencies, and treatment costs if your pet gets sick. An accident and illness cover can help pay for some of these costs as specified in your policy.
Consider the benefit percentage. Most pet insurance products include a benefit percentage − the percentage of the vet bill your insurer will cover – which typically ranges from 70% to 90%. However, some policies may include lower or higher benefit percentages, and some select policies may even cover the total cost (100%) of the vet bill. To get cover for more of your eligible vet bills, look for policies with a 100% benefit percentage and no policy excess.
Check the policy excess. Most pet insurance policies have an excess, which is the fixed amount you need to contribute towards a claim. The general rule of thumb is the higher your policy excess, the lower your monthly premium, and vice versa. Some insurers will apply the policy excess before the benefit percentage is applied, while others will apply it after.
Read through your Product Disclosure Statement (PDS). Be sure you fully understand the extent of your pet insurance cover. In particular, look out for:
The cost of any excess or co-payments you'll owe if you need to claim
Benefit limits, i.e. how much you can claim for each type of treatment
Waiting periods you need to serve before you can claim
Exclusions that may prevent claims on certain conditions.
Get covered early on while your pet is young and healthy. Insure your pet while they're young and less likely to have pre-existing conditions that your insurer won't cover. As your pet gets older, they'll gradually have access to fewer policy options and less coverage. Getting insurance while your pet is young also generally allows you to keep the same cover throughout their life (provided there's no break in cover). Older pets may not be insurable, or they may develop a condition barring them from cover. Just keep in mind that policies become more expensive as pets age.
Consider cover for routine care. Some insurers allow you to add optional extras to your cover for routine expenses like annual check-ups, dental care, vaccinations, and even behavioural therapy.
In summary: Look for a pet insurance policy that is affordable month-on-month (or you could opt to pay an annual lump sum), and that can cover significant expenses in the event of an accident or illness. You may also want to consider paying a little extra to get subsided routine care benefits.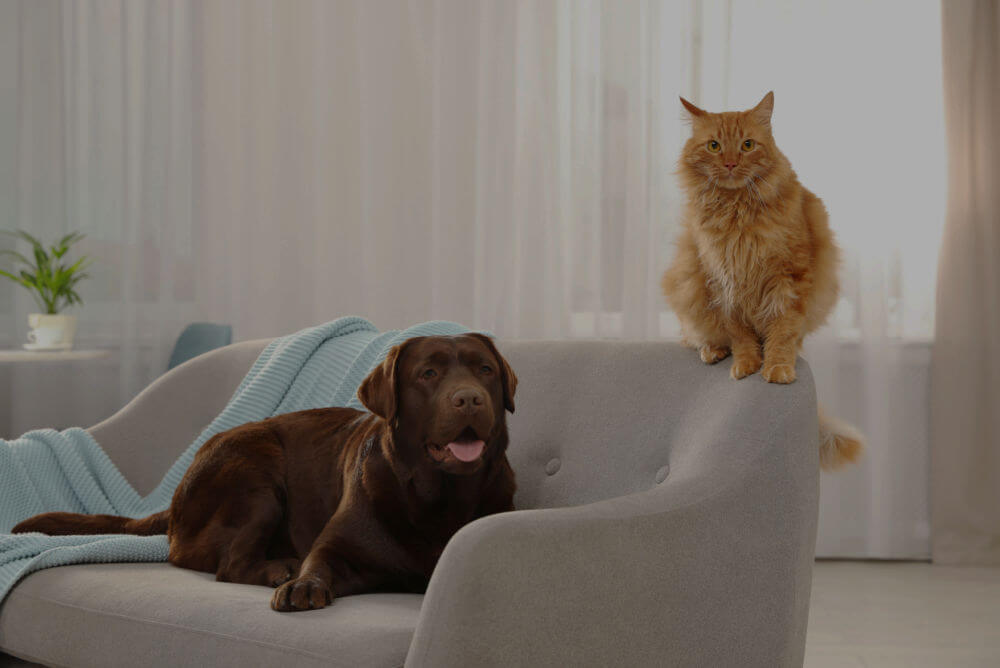 Why wouldn't you be able to claim on your insurance? It's a fair question: you pay monthly premiums and care for your pet, only to be denied a claim at a crucial time. These exclusions and restrictions are easy to spot when taking out cover – they're listed in your PDS. Please be aware that pre-existing conditions, certain dental treatments, and other procedures may be excluded from cover.
Your insurer calculates your pet insurance premium by determining how likely you are to claim on that policy. The following factors have an impact on premium prices:
The type of pet you have (cat or dog)
Your pet's age
The breed of your pet (for dogs)
Your pet's gender
Whether your pet is de-sexed
Where you live
The annual limit you choose
The benefit percentage you choose
The policy excess that applies.
Your pet insurance premium is recalculated each year at the time of renewal.
Rare breeds, purebreds and 'designer dogs' will typically cost more to insure as they're more prone to certain hereditary conditions, and the same applies to cats and other animals. However, it's simple enough to know what conditions they'll likely require treatment for during their lifetime so you can be prepared.
Take out cover early in your pet's life.
Watch out for common exclusions and restrictions.
Make sure you know how much is paid per claim.
Ready to cover your fur baby? Our comparison service is free to use and can help you spot a great pet insurance policy in just a few clicks! While we do not compare all brands in the market, we can show you various policies from insurers on our panel side by side to give you an idea of cover options available for your pet, inclusions, prices, and more.