Pet insurance can help to cover a percentage of your eligible vet bills when your pet requires medical attention – which could save you a lot of money! So, if you want pet insurance but are unsure how to pick a policy, don't worry – this page is for you.
In five simple steps, we'll cover what's involved in choosing pet insurance and how to select the right level of cover for your pet's needs (and your budget).
What you need to know about pet insurance
Most pet insurance policies will include cover for accidents and illnesses among the range of covered benefits (depending on the level of cover you choose and your insurer). Some pet insurance policies may only cover a limited number of specified accidents (like broken bones and snake bites) and some illnesses.
Many policies allow you to add optional cover for routine care to get partial reimbursements for common procedures or appointments, including check-ups, vaccinations, dental treatments, de-sexing, microchipping, worming, behavioural training and more. This is particularly helpful during the first year of your pet's life when preventive care expenses can quickly add up.
All pet insurance policies will have an annual limit, typically between $10,000 and $15,000. However, some policies can have much lower limits, while some can be higher. All policies have exclusions and conditions, and most have sub-limits that reduce the total amount you can claim for specific conditions and treatments in any policy period.
Pet insurance typically includes a benefit percentage. This is a portion of the bill that the insurer will pay. Some insurers deduct the excess before the benefit percentage is applied, while others will apply the benefit percentage first and deduct the policy excess after. The pet owner will pay the rest as a gap/out-of-pocket payment. Benefit percentages typically range between 70% and 90%; however, some policies may include lower or higher benefit percentages.
Most pet insurance policies also have an excess payable for all or most claims, depending on the insurer or level of cover. Some insurers will only apply the excess once per condition per year, so you'll only need to pay it once a year if you make multiple claims for the same condition. You will need to pay the excess more than once if you claim on different conditions.
Certain dog breeds are more expensive to insure. Insurance companies calculate premiums based on risk, and unfortunately, some pedigrees have known hereditary conditions or are more prone to specific ailments.
Always check your insurance policy's Product Disclosure Statement (PDS) for more information on what's covered and excluded from your cover.
1. Check if your pet meets the age eligibility requirements
You can cover most pets with an insurance policy when they turn six weeks old. Here are the reasons why getting your pet covered at an early age is good practice:
You may not have to sit through waiting periods later, and you can claim on crucial treatment as needed.
Most insurers won't cover your pet for illnesses if you take out a new policy when they're nine years old or older. Age limits will depend on the insurer, but most will continue to insure your pet after that age as long as your cover is continuous.
Insuring older pets with pre-existing medical conditions can be difficult (and expensive), so take out cover earlier rather than later.
Some insurers will allow you to take out accident cover no matter your pet's age.
Your cover is assessed every year. As your pet gets older, they may become more expensive to insure – this will be reflected in how your premiums are calculated.
2. Choose your pet insurance wisely
Insurance can help cover medical costs if your pet gets injured or falls ill. However, you should consider the following when choosing a policy:
Level of cover. With comprehensive accident and illness cover, you can add optional extras to help pay for emergency boarding, dental care and preventative treatments like vaccinations, de-sexing and worming. Basic accident-only cover is limited to accidental injuries only.
Benefit percentage. Depending on your level of coverage and your policy excess, you may be reimbursed a portion of your vet bill. Benefit percentages typically range from 70% to 90%, but some can be outside this range.
Excess or co-payments. You may have to pay an excess or co-payment if you claim, so consider this when choosing a policy. A higher excess often means lower premiums and vice versa.
Benefit limits. Your policy has a general limit on the value of claims you can lodge per year. Once you've hit this limit, you can't claim any further that year. Check what the annual limit is on benefits that your insurer will pay.
Sub-limits. You may also have sub-limits on certain types of claims. For example, you may be limited for cruciate ligament or tick paralysis claims to a fixed dollar value over the policy's life.
Exclusions. An exclusion will prevent your claim from being paid or may be a treatment you can't claim for. For example, your policy may not cover dental or elective treatments (but a more comprehensive one might).
Waiting periods. A waiting period is the amount of time you must wait between signing up and claiming. Check the policy PDS for specific waiting periods for different types of treatments.
Pre-existing conditions. All policies generally exclude pre-existing conditions – so it's wise to get your pet covered early before they develop any medical conditions.
3. Understand how much is paid per claim when choosing pet insurance
Most insurers require you to pay the vet bill in full and submit a claim after treatment, so set some money aside for upfront and possible out-of-pocket costs to ease your stress at claims time. You'll need to pay an excess each time you claim on your pet insurance policy (although this can vary between insurers). You'll usually choose a policy excess when you take out or renew the policy. You can pay a lower excess or no excess, which typically results in higher premiums and vice versa.
Most pet insurance policies are designed to cover only a portion of your vet costs. This means most claims will incur out-of-pocket expenses, which will be the cash difference between what your pet insurance policy will cover and the treatment costs.
For example, if your policy does not include an excess, the vet charges you $400 for treatment and your benefit percentage is 75%, your insurer will reimburse you $300 – leaving you $100 out of pocket. If your policy includes an excess, your out-of-pocket expense will be higher.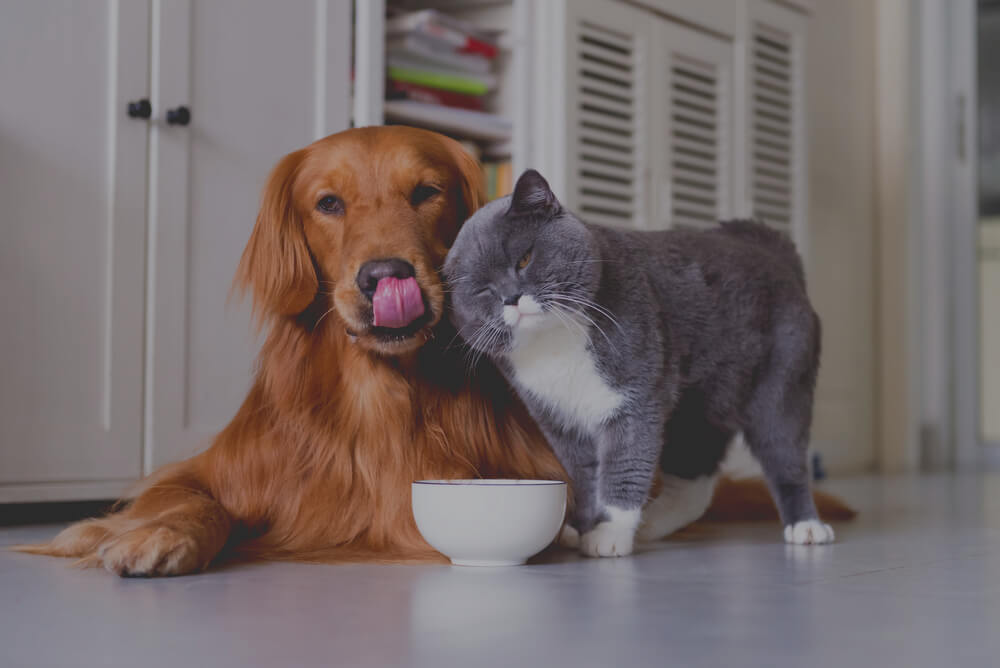 4. Review your policy cover and cost
The cost of pet insurance will depend on the type of cover you choose among other factors like your pet's age, breed, and potential healthcare needs. Once you've narrowed down some suitable cover options within your price range, ponder on the following questions:
Have you checked the policy exclusions? Are you comfortable with them?
Do you have an idea about how much money you'll get back if you claim on certain treatments?
Are you comfortable with the features and limits of the policy in relation to the overall premium?
If you're comparing comprehensive cover, do you want to add optional extras like dental?
Does the insurer offer a discount for multiple policies if you have more than one pet?
5. Know how insurers treat pre-existing conditions
Most accident and illness policies will cover specified health conditions or illnesses your pet develops after the insurer's mandated waiting period. However, this means you may be locked into your current policy. Any newly diagnosed ailment will be treated as a pre-existing condition and therefore excluded from cover if you decide to switch policies. You may also face higher premiums and more cover restrictions with each renewal. Conversely, some insurers may cover pets who had previous conditions provided they've been fully cured or haven't shown symptoms for an extended period.
Should I review my pet insurance policy annually?
We typically recommend Australians shop around regularly to help ensure they continue to enjoy the best value insurance possible.
However, this presents a problem when it comes to pet insurance, as you can't insure older pets or pets with an illness. You may be able to switch to a new accident and illness policy, but only if:
There hasn't been a break in cover
The level of cover hasn't changed.
As mentioned, most new insurers will treat any of your pet's ailments as pre-existing conditions and will generally not recognise any period of cover you held previously with other policies. That's why finding a good policy early in your pet's life is essential.
How to choose pet insurance? Compare!
Do you want to compare dog insurance or cat insurance? Here's how our online comparison service works.
First, you'll be prompted to enter your pet's details and basic information. Then, we'll generate multiple quotes from our available insurers in Australia that you can evaluate in a convenient side-by-side view – so there's no need to visit numerous websites.
For your own peace of mind, why not check what we have to offer today?