Our pets are just like us – they can get into mischief and develop illnesses over time.
Getting accident and illness pet insurance cover can help manage the costly bills that come with treating your beloved pet for these unforeseen events.
In short, it's a great way to provide all-around protection without breaking the bank. We'll explain why below.
What is accident and illness pet insurance?
Pet insurance for accidents and illnesses can help manage unexpected veterinary bills if your pet gets sick, contracts a disease or gets injured. The main benefit of this cover is that some insurers may cover the majority of the bill – depending on your chosen benefit percentage, the policy excess and the total cost of the bill. However, only some vet bills are covered. Always remember to check your Product Disclosure Statement (PDS) to find out exactly what you're covered for.
What's covered by an accident and illness policy?
As the name suggests, this policy will only cover treatments for accidents and illnesses. This is crucial because some conditions can be extremely costly to treat without insurance.
Conditions ranging from ear infections to cancer may be claimable under an appropriate pet insurance policy – regardless of cost.
For example, say your dog develops a cruciate ligament condition. It may cost as little as $500 in vet bills, or it could be something much more complicated to treat and total more than $10,000. Regardless of the final bill, your policy may cover most of these costs, depending on your chosen benefit percentage and the policy excess.
Why take out this kind of pet insurance?
The best reason to take out pet insurance is peace of mind. It covers you financially if your pet gets sick or becomes injured and requires an emergency trip to the vet, which would be both expensive and devasting if you couldn't afford it. Having the right pet insurance may help relieve that stress.
Accident and illness cover can protect your beloved pet(s) in scenarios including minor accidental injuries, various pet illnesses and even some severe accidents (depending on your individual level of cover). Many policies allow you to add optional cover for dental bills, routine care and even behavioural problems, for example, if your furry friend is more furry than friendly.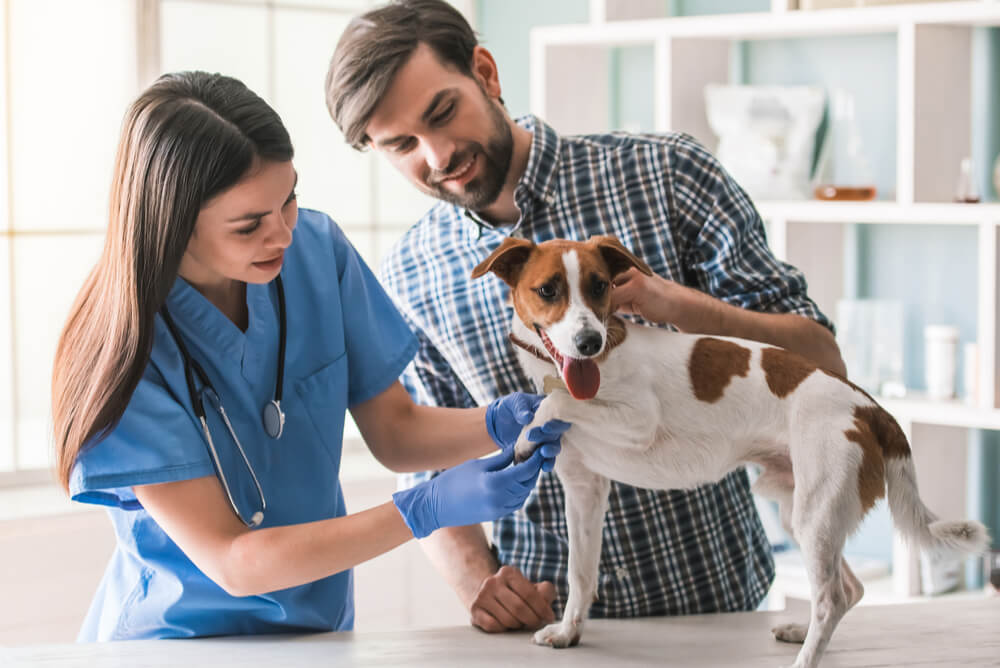 Things to watch out for with accident and illness pet insurance
Most policies will have an excess you'll need to pay or contribute to on all or most claims, depending on the insurer. Pet insurance then covers a percentage of the vet bill after any excess is deducted. This is called the benefit percentage, ranging from 60% to 100%. If you choose a product with a benefit percentage of 60%, your insurer will only pay 60% of the vet bill after the policy excess is deducted. The pet owner pays the rest.
A few other things to be mindful of include the following:
Claim limits
Pet insurance policies covering accidents and illnesses typically have an annual limit between $10,000 and $15,000. However, some policies can have much lower limits, and some can be higher. This will depend on your level of coverage, insurer and your pet's age, breed and pre-existing medical conditions (in any). All policies have exclusions and conditions, and most have sub-limits that reduce the total amount you can claim for certain conditions and treatments in any policy period.
For example, your policy may include a $10,000 annual limit and have a $500 sub-limit for skin conditions. Once you claim up to the sub-limit for skin conditions, you won't be able to claim any more for skin conditions, but you can claim up to $9,500 for other unrelated conditions. Always check your policy's PDS to ensure you understand the limits and sub-limits included in your cover.
Age limits
Depending on the insurance provider, there may be minimum and maximum age limits. Generally, you can get an insurance policy for your pet once they are eight weeks old. If your pet is over the age of nine years old, you may not be able to purchase a new policy for them.
Many insurers will provide lifetime coverage for your pet when you start insuring them between the ages of eight weeks and nine years, as long as there are no breaks in cover.
Exclusions
There will always be some exclusions with every policy, but they will differ depending on your insurance provider. We've previously detailed a variety of common exclusions, including pre-existing conditions, dental care and elective procedures.
It is the same story with accident and illness cover. As the name of this policy suggests, this policy only covers accidents and illnesses.
Always go through the PDS to check what you'll be covered for before purchasing a policy. These are a few categories that may fall under the exclusions section of this type of policy:
Congenital diseases/genetic predispositions
Routine care
Insurers will treat congenital diseases (conditions that your pet was born with, such as cleft palates, dwarfism, or extra vertebrae) in various ways. Some may provide cover, while others may not. If your pet has one of these conditions, you should check with your chosen insurer to ensure you understand the cover included in the policy.

There also are genetic predispositions or conditions that your pet may have a greater risk of getting because of their breed or genetic makeup, such as hip dysplasia, hypothyroidism or early-onset cataracts. Some insurance providers won't cover genetic predispositions, while others may cover some conditions and have restrictions on other conditions.

Routine care is a type of cover that exists outside accident or illness cover. Routine care can cover regular check-ups that keep your pet healthy, including essential procedures such as desexing, microchipping and vaccinations that your pet may need.

Insurers may include a wide variety of benefits such as routine care, which varies greatly between insurers. Some insurance providers will allow you to add routine care as an optional extra on top of their accident and illness cover.
Need cover for your pet? Then, what are you waiting for!
If this sounds like the type of cover you're looking for, try our online comparison service to find fantastic value policies for your furry friend! Our handy tool makes it quick and easy to compare pet insurance with a convenient side-by-side view.
Compare policy features, costs, limits and exclusions from a range of pet insurers in minutes.
So, what are you waiting for? Compare pet insurance today.