Furry friends hold a special place in our hearts and pet insurance typically covers them for accidental injuries and emergencies. Like any insurance policy, it's crucial to check your new policy for exclusions before signing up.
Pet insurance exclusions to watch out for
Some insurers exclude therapies that are too risky to cover. We've listed some of the most common exclusions below.
Abuse. Insurers will not pay out claims if there's evidence of a malicious act or negligence.
Ambulance costs. Some vets offer callouts for sick animals. Depending on your level of cover, transportation may not be included.
Artificial limbs. While your insurance may cover a procedure to fit a prosthetic, the cost of the artificial limb itself may not be included.
Bilateral conditions. These are ailments that affect both sides of an animal's body. For example, if a pre-existing condition affects your dog's right patella, the opposite body part generally won't be covered.
Cruciate ligament conditions. These are fairly common conditions and expensive to treat, but may not be covered by your insurance. However, some policies will allow treatment after a waiting period.
Dental issues. Most pet insurance policies do not cover dental treatments such as cleaning and therapy for oral disease.
Diseases with a known vaccine. This exclusion is designed to stop people from neglecting important vaccinations and preventative treatments for ailments like parvovirus and heartworm.
Elective treatments. This can include desexing and other therapies that aren't medically necessary. Depending on the insurance company and the level of cover on your pet's policy, you may be able to claim reimbursement for routine care. It's important to check the full details to understand your annual limit.
Organ transplants. Organ transplants can be particularly risky operations and donors can be difficult to source. Typically this therapy is excluded from illness cover.
Breeding. Most pet policies exclude breeding and pregnancy. If you're not a breeder, consider desexing your animal to avoid issues like aggression and urinary tract infections.
Pre-existing conditions. Any problems that occurred before your policy started generally won't be covered. Common examples include hip and elbow dysplasia. However, you should still be able to claim for chronic conditions that begin after you're started your policy.
Prescription foods. Doggy on a diet? That's another bill you'll need to cover. Special foods are usually an exclusion in most pet insurance products.
Preventative care. Some basic policies won't cover routine check-ups and preventative care including vaccinations, worming and tick treatments.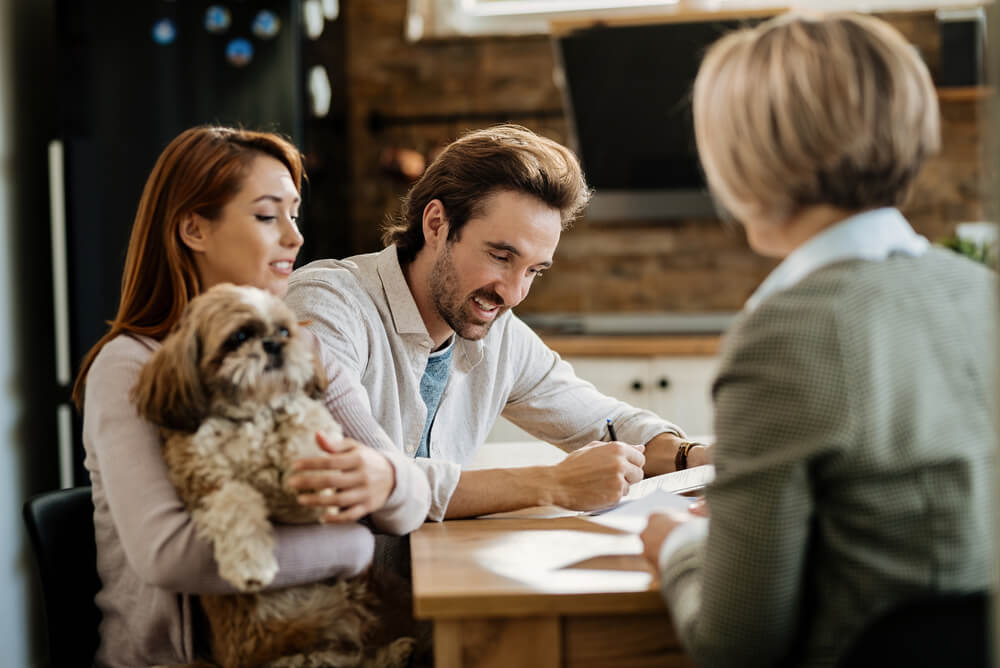 Other pet insurance restrictions you may encounter
There are a number of terms and conditions that can impact your ability to claim. We encourage policyholders to check the full details of their desired insurance policy before signing a new policy.
Most pet insurance policies provide cover from when the animal is eight weeks of age. Many policies also include a waiting period, which can range between 30 days and 6 months, depending on the insurer. Premium costs will differ based on species, breed and the age of your pet.
Always read your Certificate of Insurance and Product Disclosure Statement (PDS) to understand your benefit limit and any sub-limits on certain conditions or therapies.
Don't wait for the right opportunity to get covered
It's important to keep pet insurance exclusions in mind while you're shopping around for an insurance plan, to make sure you're covered when your furry friend needs it most. However, what's truly important is finding cover that insures your pet against as much as possible, as soon as possible. For all the things that pet insurance excludes from cover, there's plenty more that it will cover.
Still sniffing around for pet insurance information? We've got your back.