What is a home loan pre-approval?
A home loan pre-approval, sometimes also referred to as 'conditional approval' or 'approval in principle', is an arrangement in which your lender conducts an initial assessment of your financial position and informally agrees to lend you up to a certain amount of money if you decide to purchase a home.
It serves as an eligibility check of sorts, with a successful application demonstrating that you've passed the lenders' preliminary tests and credit checks regarding your creditworthiness.
However, it's important to note that despite the rigmarole, a home loan pre-approval isn't a binding agreement for either party, or a guarantee that your lender will give final approval to any future request for a loan. Any home loan application you submit will still be subject to a stringent approval process and having a home loan pre-approval in place doesn't mean you'll receive the full approval when push comes to shove.
Furthermore, depending on the lender you get it from and the processes they use, your home loan pre-approval may not be as concrete as you'd hope.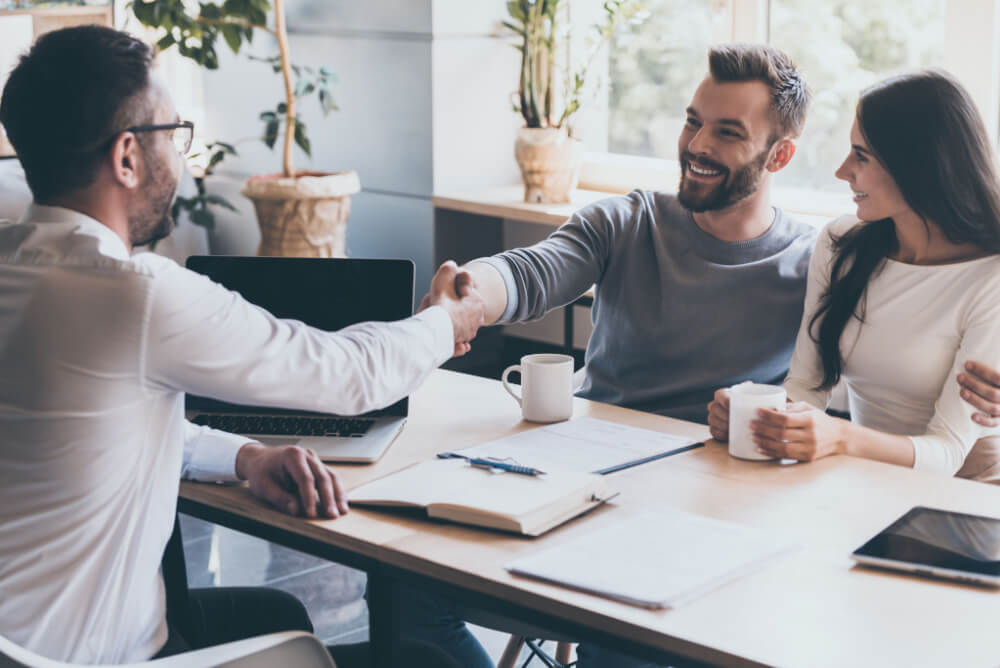 The two types of home loan pre-approval
Generally speaking, there are two kinds of home loan pre-approval: system-generated pre-approvals and fully-assessed pre-approvals. The difference between the two is significant, and not understanding it could potentially cause you grief down the line.
System-generated pre-approvals
A system-generated pre-approval is generally much quicker to obtain than a full assessment, with some lenders offering pre-approval in mere minutes. The downside of this smaller timeframe however, is that these system-generated pre-approvals are much less comprehensive, and can potentially be gravely misleading.
This is because the shallower assessment carried out by a computer can miss or not factor in crucial aspects of your financial situation, and this in turn could potentially lead to you being given a pre-approval while not actually being eligible for final approval. Additionally, it only uses the information you provide, so if you make a mistake or the lender mis-categorises you, you may be wrongly approved or denied for pre-approval.
That being said, this kind of pre-approval has its purposes; many sellers and real estate agents may refuse to sell to someone without a pre-approval in place. So, if you're confident beyond a doubt regarding your odds of receiving final approval for a home loan but can't be bothered attaining a full-assessment pre-approval, a system-generated pre-approval could be an option worth considering.
Full-assessment pre-approvals
This type of pre-approval involves a holistic assessment of your financial standing and will be much closer in its comprehensiveness to a home loan application assessment. The lender will ask if you're a first home buyer, want to refinance or looking to buy an investment property, in order to get a feel for the type of borrower you are.
Typically, the lender's home loan specialists will also complete a full assessment of your finances, your credit score and a range of other factors. This form of pre-approval can help you manoeuvre the homebuying process with greater confidence, including when you put an offer down on a property (so long as your circumstances haven't changed since your pre-approval was granted).
If you're seeking as much peace of mind as possible from your home loan pre-approval, you may want to find a lender that offers a fully-assessed pre-approval rather than system-generated pre-approvals. It may take longer to be finalised, but it will generally make for a greater degree of confidence and security.
Why should I apply for a home loan pre-approval?
Having a home loan pre-approval of some sort in place can potentially make the house-hunting process easier on you in a number of different ways.
First and foremost, a home loan pre-approval can help you navigate the property market more efficiently and confidently. Knowledge is power and having a good idea of how much you'll be able to borrow will help you zero in on the properties you can afford, as well as save you from flying blind. Knowing your budget is also crucial at auction, where it can be easy to get carried away trying to put in the winning bid on a particularly attractive home.
And when you do put an offer in on a property, having a home loan pre-approval in place will signal to the seller and their agent that you both mean business and have the appropriate financing behind you. Sellers are looking for a potential buyer that they can trust to stay the course, and a home loan pre-approval can go a long way towards building that trust. For instance,  a homeowner may not be too keen on the idea of agreeing to sell to someone who hasn't been pre-approved for a home loan.
How do I apply for a home loan pre-approval?
These days, many lenders let you apply for a home loan pre-approval online, making it a relatively quick and easy process. Whether you apply online or in-person, you'll generally be required to provide the same amount of information and documentation.
This means it may be worth having details of your income (such as recent payslips), expenses, the size of your deposit and your approximate price range on hand before beginning an application for home loan pre-approval. If you're unsure what you may need for the approval process, enquire with the lender in question.
The time it takes to process your application will largely depend on which type of pre-approval the lender you've applied with offers. A system-generated pre-approval will generally take less time (sometimes only minutes), whereas a full-assessment pre-approval will take longer; several business days, if not a week or more.