Why choose a variable rate home loan?
They typically allow for unlimited additional repayments towards your home loan
Their variable nature means you stand to benefit from an interest rate decrease
Variable rate home loans typically come with more optional extra features, such as offset accounts
What to know when comparing variable rate home loans
The main things to keep in mind when comparing variable rate home loans include:
The comparison rate, which represents the total cost of the loan (including interest and upfront/ongoing fees), giving you an easy way to compare different home loans. If you'd like to learn more, you can read our guide to comparison rates.
Feature offerings, meaning the range of features on offer for each home loan. While most variable rate home loans won't differ too much in the range of features they offer, it's still important to check any product you're looking at offers the features you want in a home loan.
Repayment flexibility, which boils down to two main questions: Can you choose your repayment frequency (weekly, fortnightly or monthly) and can you make fee-free additional repayments?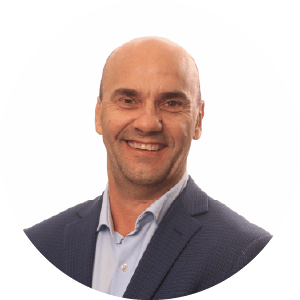 Expert tips for variable rate home loans
It's important to understand the differences between different home loan types, and how they each might work for or against you. To help you with this, our General Manager of Money, Stephen Zeller has some tips:
Keep an eye out for cashback offers
Some lenders may offer cashback incentives for customers refinancing their loan, so when comparing variable rate options from various lenders, you may want to enquire about what cashback offers are available as well. Sometimes, you may find that paying a slightly higher interest rate with a different lender may be more beneficial to you if you receive $2,000-$4,000 back in your account after settlement.
Review your rate regularly
You may find your variable rate isn't as competitive as the years go by, and unfortunately some financial institutions don't show as much loyalty to you as you give to them. It's important to review your variable rate regularly; look to compare it with other options available in the market and ask yourself whether it's worth exploring other lenders' loan options.
Variable rate loans can make future sales cheaper
It's not uncommon to be unsure about whether to get a variable rate, fixed rate or split home loan. If you're thinking of selling your home in the future, a variable rate home loan could be an option worth considering, as there usually won't be any break fees involved if you do sell your home.
Variable rate home loans explained
What is a variable rate home loan?
A variable rate home loan is a type of home loan with an interest rate that can fluctuate up and down over the life of the loan term, rather than being locked in at a set rate for a period of time (like a fixed rate home loan).
The interest rate on variable rate home loans will usually change in response to increases and decreases in the official cash rate – which is reviewed and updated monthly by the Reserve Bank of Australia (RBA).
However, lenders have the ultimate say on the variable rates attached to their home loan products. This means that the rate for new lending on any given variable rate home loan product may not perfectly reflect the current interest rate environment and may therefore be noticeably different to the market average rate. This could be because either the lender has implemented a rate discount, or it's chosen not to pass on an RBA rate cut (the lender may also be planning on changing the rate in response to a recent RBA decision but hasn't done so yet).
For borrowers on variable rate home loans, a lender's decision to raise or lower its variable interest rates will directly affect the size of your home loan repayments; if the rate goes up, so does the size of your home loan repayments (and vice versa).
For example, Pete has purchased an investment property with the help of a variable rate investment loan, which currently has an interest rate of 6.50% p.a.
Following a cash rate cut from the RBA, Pete's lender decides to reduce the interest rate on Pete's variable rate home loan to 6.25%. Now Pete's paying 0.25% less in interest, which could save him hundreds of dollars, depending on the size of his home loan.
How interest is charged on variable rate home loans
In order to understand how interest is calculated on a variable rate home loan, you should first be aware of three core home loan concepts:
Principal. This is the loan amount you borrow from a lender to pay for your new home based on the property value, before any interest has been charged or accumulated. The principal forms the bulk of your outstanding loan balance.
Interest. The interest on your home loan is calculated as a percentage of the principal based on your home loan interest rate, and subsequently added to the balance of your home loan.
Outstanding balance. The total amount owing on your home loan, which includes the principal, any interest charged against the principal and any fees you've been charged.
Now, let's discuss how they all interact within the framework of a variable rate home loan.
Lenders generally calculate interest daily, based on the outstanding balance of a variable rate home loan. This is typically done by multiplying the principal by the interest rate and dividing that figure by 365 (366 if it's a leap year). The resulting figure is then multiplied by the number of days in between your regular repayments. For example, if you make fortnightly repayments, it'll be multiplied by 14, and if you make monthly repayments, it'll be multiplied by the number of days in the month.
However, lenders use something called amortisation to frontload your interest repayments, meaning the principal & interest payments you make early on during your home loan term will have a larger interest component than the payments you'll make towards the end of the loan term.
This means calculating your repayments is rarely as simple as just division and multiplication – that being said, you can get a more accurate idea of what you might pay over the term of your desired variable rate home loan with our mortgage repayment calculator.
Are there different types of variable rate home loans?
There are a few sub-types of home loans beyond just variable and fixed rate home loans. You can also choose how you repay your home loan by opting for either a:
Principal and interest (P&I) loan. Making up the majority of the home loan market, P&I home loans require you to make repayments towards both the principal and interest component of your home loan. This means that each repayment you make reduces the principal of your home loan as well as covering off the interest you've accrued since your last repayment.
Interest-only (IO) loan. An interest-only loan requires you to make just interest repayments for a set period, usually from one to five years. This typically means you'll pay less each month to start with (as you're not having to make repayments towards your loan principal), but you're not actually repaying the loan itself. Once the stipulated interest-only period ends, your repayments will typically increase proportionately with the addition of a principal component.
Variable rate home loans vs fixed rate home loans
What's the difference between fixed and variable rate home loans, and which is better for me?
When it comes to fixed rate loans versus variable rate loans and the differences between the two, there's no objectively better option as each type of loan offers a different set of pros and cons. Different borrowers have different financial situations, needs and priorities, which will influence their decision as to which home loan type is right for them. Furthermore, different lenders will have different lending criteria and eligibility criteria.
The table below compares some of the basic pros and cons of each loan type.
Variable rate home loans

Pros
Cons

Offers the potential for a lower rate if the cash rate drops.
Repayment options are generally more flexible.
Generally offers more feature options (redraw facility, additional repayments, etc.).

You're at the mercy of your lender when it comes to changes to your interest rate.
A spike in your interest rate could potentially lead to mortgage stress.
These extra features may attract an additional annual fee.

Fixed rate home loans

Pros
Cons

Peace of mind knowing the size of your home loan repayment won't change over the life of your fixed rate period.
Fixing your rate can protect against cash rate hikes, leaving you with a locked-in lower rate.
With fewer features on offer, this type of loan can have lower fees.

If the cash rate drops, you may be stuck with an interest rate which is noticeably higher than the market average.
The lack of features available on fixed rate home loans can be restrictive for those looking to get the most value out of their home loan.
If you want to refinance or otherwise change home loans, you may incur significant break fees for doing so.
However, these pros and cons are very general; you may find a fixed rate home loan that offers the features you're after, or you may find a variable rate home loan with lower fees relative to the rest of the market, both in terms of upfront/application fees and ongoing annual fees.
Your best bet will always be to do your own research and comparisons of real home loan products and weigh up their pros and cons along with their T&Cs. This will help you get a better idea of what's on offer and decide which repayment type is best for you.
Can I switch from a fixed home loan to a variable rate home loan?
Most lenders will generally let you switch from a variable to a fixed rate home loan, only requiring you to fill out a form before your request can be actioned. Some lenders even let you switch home loans within their app!
However, you may incur a processing fee if switching home loans with your current lender. Additionally, if you're switching from a fixed rate home loan, you may pay a hefty break fee for doing so.
If you've decided to switch to a variable rate loan from a fixed rate home loan, you should assess your options to check whether the benefits of switching loans outweigh the associated break fees and other costs. You may find that you're better off waiting for the fixed period to end, or that switching now could save you money despite the costs. If you do decide to wait out the fixed rate period, make sure you know exactly when it ends as the standard variable rate your home loan's set up to revert to might not be as competitive as you'd like.
Important to know
How often do variable interest rates change?
Your lender can theoretically change its home loan interest rates at any point, but you may see your home loan interest rate change in the wake of the RBA's monthly cash rate announcement.
The RBA meets on the first Tuesday of every month (except January) to decide on and announce any changes to the official cash rate for that month. While this decision will usually place pressure on lenders to change their interest rates in line with the movement of the cash rate, there's no guarantee that any given lender will definitely change their rates.
What features are available on variable rate home loans?
With the exception of products marketed as basic home loans, variable home loans tend to be a bit more flexible and feature-rich than their fixed rate counterparts, and so you'll generally have the option to add the following features to your home loan.
Note: These are features commonly offered on variable rate home loans, but we can't guarantee they'll be available on every single variable rate product currently in the market. Be sure to read the key fact sheet and assess the feature offering of any product you're considering before deciding on a home loan.
Redraw facility
Making extra repayments on your home loan can help to reduce its term and save you money on interest, so it may be something worth considering. Usually, if your home loan has a redraw feature, you may be able to access and redraw these extra repayments when you need them up to the loan limit.
However, it's worth noting that:
You can only redraw the part of your extra repayments that are in excess of your regular repayment rather than the entire repayment.
While making redraws won't affect the size of your home loan repayment, you may want to minimise the number of redraws you do make to make and retain as much progress on your home loan as possible.
Mortgage offset account
A mortgage offset account is a type of transaction account connected to your home loan account. The amount that sits in the offset account is offset against your home loan principal for the purpose of calculating interest, which will reduce the interest payable on your home loan.
For example, say you have $100,000 owing on your home loan. If you have $20,000 in a 100% offset account (meaning all the money is offset, not just a portion), your lender will only calculate and charge interest on the $80,000 difference.
It sounds like a great feature to have, but be aware that it may come with additional costs. Lenders generally charge borrowers either a monthly or annual package fee for the privilege of having an offset account attached to their home loan.
Split facility
Some lenders will let you 'split' your home loan principal into two components for interest calculation: one with a variable rate and one with a fixed rate. These splits are generally for a fixed period (similar to interest only home loans) and you may be able to decide exactly how your new loan is split.
For example, you could have a 50:50 variable-fixed split, which means 50% of your home loan will have a fixed interest rate and the other half will have a variable interest rate. Split home loans can offer a 'best of both worlds' solution to borrowers by allowing them to lock in a fixed rate on part of their principal, while potentially reaping the rewards of a favourable cash rate cut on the remaining portion of their principal.
However, the 'safety' offered by split home loans can also handicap your potential to save money on your home loan. For example, if the cash rate goes down, you'll be paying less interest on your variable rate component, but now the rate on your fixed rate component might seem pretty steep by comparison.
Conversely, if the cash rate goes up, your fixed rate component is protected and your repayments on it will remain the same, but the repayments you're making on the variable rate component could skyrocket. So, like with every aspect of a home loan, you should consider the pros and cons of a split loan at length before deciding whether it's right for you.
---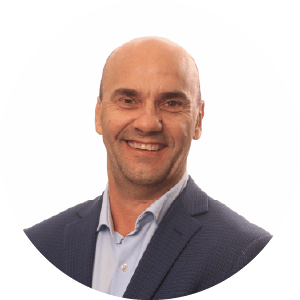 Stephen has more than 30 years of experience in the financial services industry and holds a Certificate IV in Finance and Mortgage Broking. He's also a member of both the Australian and New Zealand Institute of Insurance and Finance (ANZIIF) and the Mortgage and Finance Association of Australia (MFAA).
Stephen leads our team of Home Loan Specialists, and reviews and contributes to Compare the Market's banking-relating content to ensure it's as helpful and empowering as possible for our readers.
---