What is a home loan comparison rate?
A home loan comparison rate is an interest rate that always accompanies a lender's advertised interest rate. The comparison rate represents a home loan's 'true cost' (i.e. the ongoing cost of the loan after its regular fees and charges are taken into account).
Lenders are legally required to provide a comparison rate alongside their advertised interest rates, as they allow consumers to compare one against the other and decide for themselves whether or not the home loan offers good value.
For example, one home loan might offer a lower interest rate but charge much more in fees, which will subsequently be reflected in a higher comparison rate. And conversely, a home loan could have a comparison rate lower than its advertised interest rate, which would generally indicate that its fees and charges are on the low end of the scale.
Comparison rates are calculated based on a home loan's interest rates, fees and charges, using a standardised formula that's set out in the National Credit Code and used by all financial institutions and mortgage providers in Australia.
In essence, the home loan comparison rate helps you to identify the true cost of a loan and assists in comparing different loan options offered by various lenders – something we can help with.
What's included in a comparison rate?
A standard home loan comparison rate will generally take the following into account:
Your advertised home loan interest rate. Expressed on a per-annum (p.a.) basis for all types of home loans (whether a variable-rate or fixed-rate home loan), and regardless of whether you're making principal and interest repayments or interest-only repayments.
The standard variable rate. If you're on a fixed-rate home loan, the comparison rate will also factor in the rate your loan reverts to at the end of the fixed-rate
Upfront fees. These can include home loan application fees, pre-approval fees, establishment fees, valuation fees (the cost for assessing your home's value), documentation fees and settlement fees.
Ongoing fees. Like monthly account fees, annual fees and package fees.
Repayment and term options. The range of options on offer when it comes to repayment frequency and the loan term can affect the value offered by a given home loan.
This list isn't exhaustive, but it gives you a good idea of the comprehensiveness of the comparison rate calculations carried out by lenders.
What isn't included in a comparison rate?
While the comparison rate can help you understand the estimated real cost of your home loan versus what you'll be paying for it, it doesn't include everything and, as we'll explain below, it isn't a perfect guide to how much a loan might cost you.
The comparison rate doesn't include things like redraw facility fees, early repayment fees, additional repayment fees and other charges (such as break fees or missed repayment fees), as these aren't inherent costs of the product. They're fees you'd incur for certain actions, and don't count towards the regular operating costs of the loan. Sign-up incentives and special offers such as cashback deals aren't factored in either.
A comparison rate also won't account for other situational charges like fee waivers or external government charges like stamp duty and mortgage registration fees. For the most part, these are home-buying costs, not home loan costs. The other potentially significant factors that a comparison rate won't take into account are your loan to value ratio (LVR) and lenders mortgage insurance (LMI). If your LVR is higher than 80%, you may have to pay LMI, which in turn would drive up the cost of your home loan.
This is why it's important to read the relevant key fact sheet for detailed information about the fees and charges of the home loan you're considering.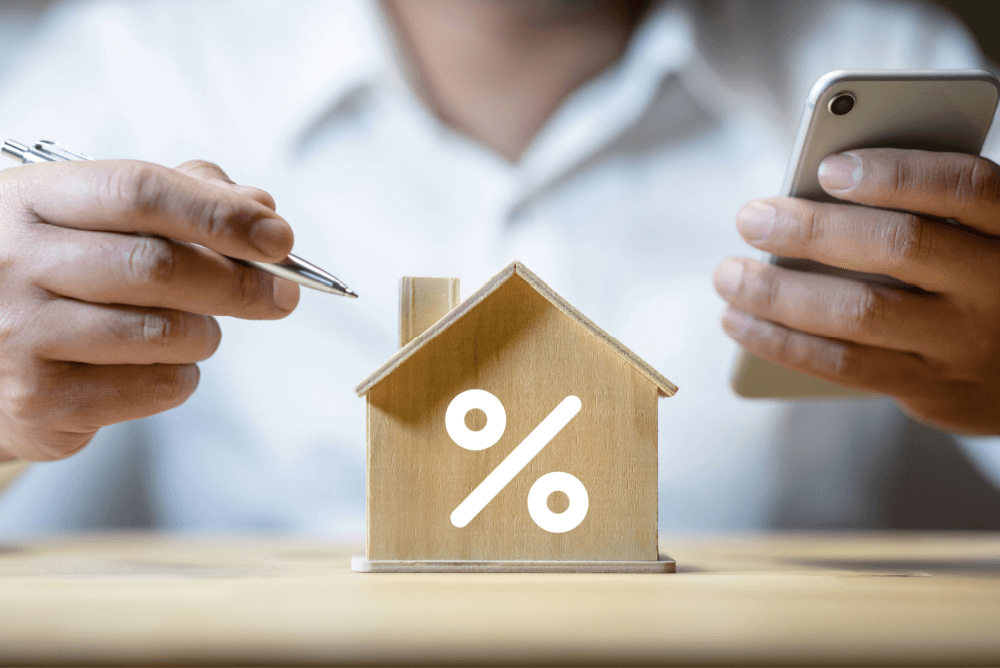 What does the comparison rate mean for you?
A home loan comparison rate can help you estimate the true cost of your home loan so you can make a fairer and more informed comparison between products. Comparison rates make it easier to compare different products from different lenders based on what might suit your financial situation.
For example, some lenders might advertise a low interest rate but make up for it by driving up their fees and charges. This would make your home loan more expensive overall, and subsequently be reflected in a higher comparison rate.
Comparison rate versus advertised interest rate
The standard interest rate is known as the advertised interest rate and is set by the lender itself. There are a number of factors that determine the interest rate, including:
The Reserve Bank of Australia (RBA) cash rate
The Bank Bill Swap Rate (BBSW), the rate at which funds are exchanged between banks in the wholesale market
The home loan market (what their competitors are doing)
Government regulation.
Home loan comparison rates are calculated using a standard formula set out in the National Credit Code. The calculation is based on a $150,000 loan over a 25-year loan term with monthly, principal and interest repayments, and the fees and charges that must be paid under the conditions of the loan as opposed to fees and charges that you could pay over the life of the loan.
The loan amount used in the calculations ($150,000) means the comparison rate should be used as a guide only, as most property values and home loans these days are much larger. For example, as of February 2023, the average owner-occupied mortgage in Australia was $586,000, according to the Australian Bureau of Statistics (ABS).1 You may also opt for a 30-year term, as that's the longest term offered by most lenders; the longer your loan term is, the lower your regular home loan repayments will be.
It's important to remember that the comparison rate is calculated using a standard formula and is not calculated on your own loan scenario. This means that while comparing the comparison rate against the advertised interest rate can give you a better idea of the home loan's inherent value proposition, that value offering might change once the calculations are scaled up using a more realistic loan balance and term.
Use a home loan calculator
Why calculate and compare comparison rates yourself when we can do it for you? Simply enter your loan details into our home loan comparison calculator to get an estimate on a loan's overall cost. With our calculator, you can compare two different home loans based on their rate and fees and see which one might be cheaper in the long run.