How to use our property buying cost calculator
Our Property Buying Cost Calculator is a great tool to make sure you have covered the costs of buying a property. It provides an estimated property buying cost based on a summary of inputted costs and fees, in addition to the property's sale price.
The costs of buying a home in Australia
The additional costs of buying a property (aside from the asking price) are split into three separate categories in the calculator and are calculated by adding all of the associated expenses, including:
Government charges: stamp duty, mortgage registration fees and transfer fees.
Lender fees: loan application fees, legal fees and lenders mortgage insurance (LMI).
Other costs: Home & contents insurance, solicitor & conveyancing fees, strata search fees, building, council and pest inspections, moving expenses, connecting utilities, land tax, etc.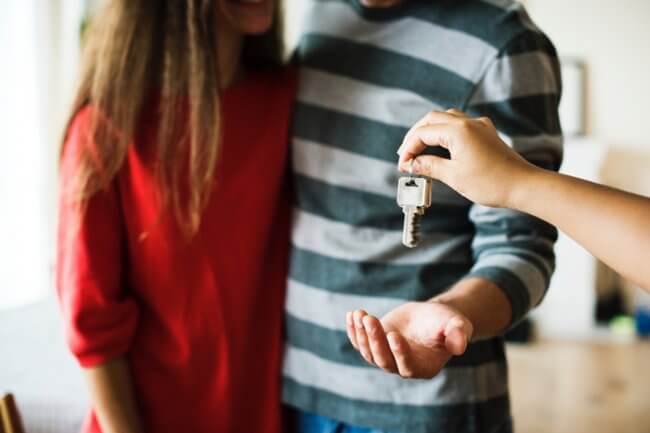 Government charges owed when buying a property
Government charges must be considered when calculating the costs of purchasing a property. Our calculator will help you determine these charges and fees, which will vary between different states when buying a property.
Stamp duty on property
Stamp duty is a government imposed tax or levy that applies to the transfer of property between two owners, which is paid by the person buying the property. The stamp duty amount is determined by the value of the property, however, there are a number of other factors which may affect the cost of stamp duty, including:
The state or territory you live in (different rates for different states and territories);
State Government grants, concessions or exemptions (i.e. First Home Owner Grant, New Home Grant);
The type of purchaser you are (e.g. stamp duty substantially increases by an extra 3%-8% for foreign purchasers);
The type of property you purchase (new build, old home, vacant land);
The purpose of the property you are purchasing (primary residence or investment).
You can use Compare the Market's Stamp Duty Calculator as a starting point to work out an estimate of how much stamp duty you could pay for your home loan.
Mortgage registration fee
The mortgage registration fee is a fee you pay when you register a mortgage to purchase a property. Mortgage registration fees will differ depending on your state or territory, and the fee is collected by The Land Titles Office in each state and territory.
The mortgage registration fee varies from around $117 to $187 in 2018, depending on which state you live in. If you input your details into our stamp duty calculator, you can get an estimation of what you could pay for your mortgage registration fee.
Transfer fee
Transfer registration fees are charged by the State Government to cover the administration of transferring the title of the land from the previous property owner to the new property owner. Transfer fee rates can greatly vary between states and territories. You can get an estimation of your transfer fee by using our stamp duty calculator.
Lender fees
Not many buyers have the money to purchase a house outright, so they will take out a home loan from a lender to finance the remainder of the purchase. Some of the fees that could apply are application or establishment fee, valuation fee, settlement fee and rate lock fee.
Below is an example of the fees that the lender might chargei.
| | |
| --- | --- |
| Establishment Fees | Cost |
| Application Fee | $150 |
| Search Processing Fee | $50 per search |
| Valuation Fee | On application |
| Document Preparation Fee | $100-$600 |
| Settlement Fee | $100 |
| Agent Lodgement Fee | $125 |
| Fixed Rate Lock Fee | $600 + 0.15% of loan amount |
| Fixed Rate Lock Late Application Fee | $250 |
| Building Loan Fee | $100 – Contract Builder, $200 – Owner Builder |
| Guarantee Administration Fee | $150 |
Loan application fees
When comparing home loans, be sure to keep an eye out for your loan's application fees (also known as loan establishment fees, up-front fees, start-up fees, or set-up fees). Loan application fees are a one-off payment when starting your loan and can vary depending on different lenders, mortgage brokers, home loan terms, rates, and deposit amounts. The total payable fee is generally made up of range of different fees, however, generally loan application fees can cost from 0.5% to 1% of the loan. Check with your lender for your particular loan application fees.
Legal fees
When buying a property, legal fees can include solicitor and conveyancing fees and property/title searches, and costs can vary depending on what your conveyancer or lawyer (solicitor) charges and which state you live. The following table shows average conveyancing fees in August 2018 for an existing property (not for a brand new property)ii.
Average Conveyancing Fees For Buying An Existing Property In Australia
Location
Fixed professional legal fee
Standard searches
Average total estimate
Brisbane, QLD
$850 – $950
$350 – $500
$1200 to $1450
Melbourne, VIC
$600 – $700
$270 – $350
$870 – $1050
Sydney, NSW
$750 – $1000
$350 – $450
$1100 – $1450
Hobart, TAS
$700 – $800
$350 – $400
$1050 – $1200
Source: ThinkConveyancing.com.au. – A guide to conveyancing costs in Australia, last updated 07/08/2018
The NSW Government's guide to the cost of home purchase suggests conveyancing fees can range anywhere from approximately $700 to $2,500iii, while many other websites estimate legal and conveyancing fees could cost around $1,800.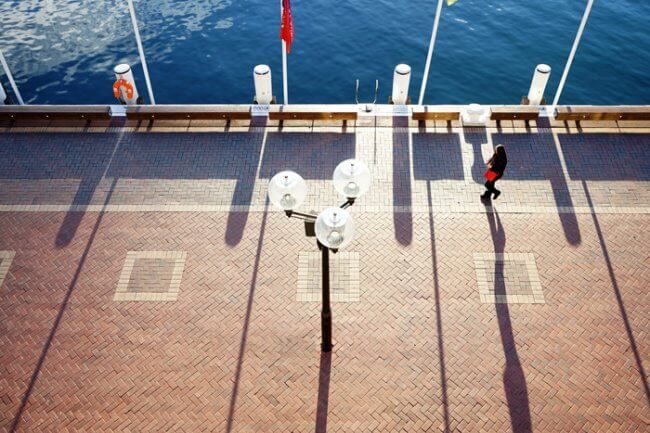 Lenders mortgage insurance
The LMI premium is usually paid as an up-front, non-refundable payment as part of the settlement. Depending on how much you are borrowing, some lenders will allow you to add the premium into the loan, which you can repay over the term of your loan in your mortgage repayments, although it may cost more to spread it out over the term of the loan.
ANZ bank suggests that if your home loan is $500,000 and you have saved $50,000 for a deposit, LMI could roughly cost over $10,000iv. However, the amount does depend on your LVR and the amount of money being borrowed. Check with your lender for your particular LMI fee, if applicable.
Other buying costs
There can be a variety of other buying costs and fees that apply when buying a house, which might include:
Property interest report. Getting a property interest report helps homebuyers learn more about a property before they buy, such as information on any land use restrictions and more. According to Conveyancing Mattersv, in South Australia in 2017-18, a property interest report can generally cost $290 (excluding GST).
Strata inspection fee. This inspection is necessary when buying an apartment or unit that includes strata or body corporate fees and is an examination of written records of the owners' corporation. It provides information about strata levies, general and extraordinary expenses and insurances. This fee is payable to the Body Corporate Manager and costs approximately $200 to $350, according to the NSW Government's guide to the cost of home purchasevi.
Building/council inspection and pest inspection. Building and pest inspections will uncover any nasty surprises that might cost you later on. The NSW Government states the approximate cost of building inspections range from $300 to $700, and pest inspections from $200 to $350viii. The Queensland Government states that building and pest inspections together usually cost from $400 to $600 for a standard, 3 bedroom homevii.
Moving expenses. Moving fees will depend on the distance needed to move, how much furniture you have, and the mover or company's rates; removalists can cost anywhere from $550 to $3,500, according to the NSW Governmentviii.
Connecting utilities. When moving house, rates will vary between providers and different professional services for connecting utilities like electricity, gas, water, sewerage, telephone and internet.
Land tax. This tax is paid to the state or territory government annually and its rate depends on the type of owner (e.g. an individual, trustee or company), whether any exemptions apply, and the total taxable value of land.
Council and water rates. After you've purchased the property, you will have to pay any council and water rates that are owing for the relevant quarter. Council rates may vary between different local councils, who charge this fee to raise revenue to provide services and infrastructure to the community.
Home and contents insurance. Prices will vary based on the type of insurance you hold, your insurer, property, location, security and more. Comparing home and contents insurance with Compare the Market could help you find insurance at an affordable price.
Our Property Buying Cost Calculator provides you with an estimated cost of additional charges and fees to add on top of your prospective property's purchase price, helping you tailor your budget when it comes time for you to purchase a new property.
FAQS about buying property