If you purchase a house or land in Australia, odds are you'll have to pay stamp duty on the purchase. Also known as transfer or land duty, stamp duty is essentially a transfer fee paid by the property buyer to transfer the property title into their name.
Stamp duty is a tax that can take many home buyers by surprise, namely because:
It's an upfront cost which is payable at settlement, meaning you'll need to factor it into your property purchasing power rather than treating it as a separate expense
It can be difficult to estimate due to the variance between property prices and state/territory laws.
Stamp duty functions in much the same way in New South Wales (NSW) as it does in other states and territories around Australia, since it's a state/territory government tax applied on the purchase and title transfer of land and property. It's paid by all types of buyers, such as owner-occupiers buying a primary residence and investors buying an investment property, as well as those buying land for commercial or industrial use.
However, NSW differs from the other states and territories in that it has introduced an alternative to stamp duty for eligible first home buyers, via its First Home Buyer Choice. Eligible homebuyers can choose to pay an annual land tax instead of an upfront stamp duty bill, reducing their immediate homebuying costs.
For homebuyers who do have to pay stamp duty, the NSW stamp duty calculator below can help you get an idea of what your stamp duty costs might look like based on several factors, including the value of your property and whether it's your home that you reside in or an investment property.
In NSW, stamp duty is generally calculated on the total dutiable value (list price or market value) of the property. So, it's worth noting that stamp duty calculations are based on the value of the property you're purchasing, rather than the size of the loan you take out to buy it.
Stamp duty rates in New South Wales
NSW's transfer duty rates and thresholds are re-assessed every year by the NSW Government to ensure they're moving in line with any changes to Australia's Consumer Price Index (CPI). NSW's standard transfer stamp duty applies to transfers of properties valued at under $3 million, while premium rates apply for properties of greater value.
If you purchased property or land in a previous year, it's likely the stamp duty you paid will be different from the current rates as these have changed several times in the past few years. Using the NSW stamp duty calculator built into our home loan comparison tool can give you a better idea of what you might pay overall if you purchased your home in a prior year.
The current standard and premium stamp duty rates in NSW (as of July 2022) are listed in the table below:
Property value
Transfer duty rate
$0 to $15,000
$1.25 for every $100 (minimum $10)
$15,000 to $32,000
$187 plus $1.50 for every $100 over $15,000
$32,000 to $87,000
$442 plus $1.75 for every $100 over $32,000
$87,000 to $327,000
$1,405 plus $3.50 for every $100 over $87,000
$327,000 to $1,089,000
$9,805 plus $4.50 for every $100 over $327,000
Over $1,089,000
$44,095 plus $5.50 for every $100 over $1,089,000
(Premium) Over $3,268,000
$163,940 plus $7.00 for every $100 over $3,268,000
Source: Revenue NSW1
How is stamp duty calculated in NSW?
Say you buy a home for $600,050. According to the duty rate brackets above, this means you'd pay $9,805 plus $4.50 for each $100 over $327,000. To figure out how much stamp duty you'd pay all up, we've got some calculations to do.
Step 1. Figure out how many blocks of $100 there are between $327,000 and the purchase price of $600,050.
There's a $273,050 difference between the two figures: $100 goes into that 2,730 times, and the additional $50 is treated as the full $100 as well. This means there are 2,731 blocks of $100 we need to use for stamp duty calculation purposes.
Step 2. Multiply 2,731 by $4.50 to calculate the second half of your stamp duty
2,731 x $4.50 = $12,289.50
Step 3. Add the two components of your stamp duty together
$9,805 + $12,289.50 = $22,094.50
This means that on top of the purchase price of $600,050, you'd pay approximately $22,094.50 in stamp duty. However, it's important to note that your house-buying costs don't end there – you may also have to pay for things like:
Building and pest inspections
Mortgage application fees
Lender's mortgage insurance (if your deposit is less than 20% of the total property value)
Any other applicable costs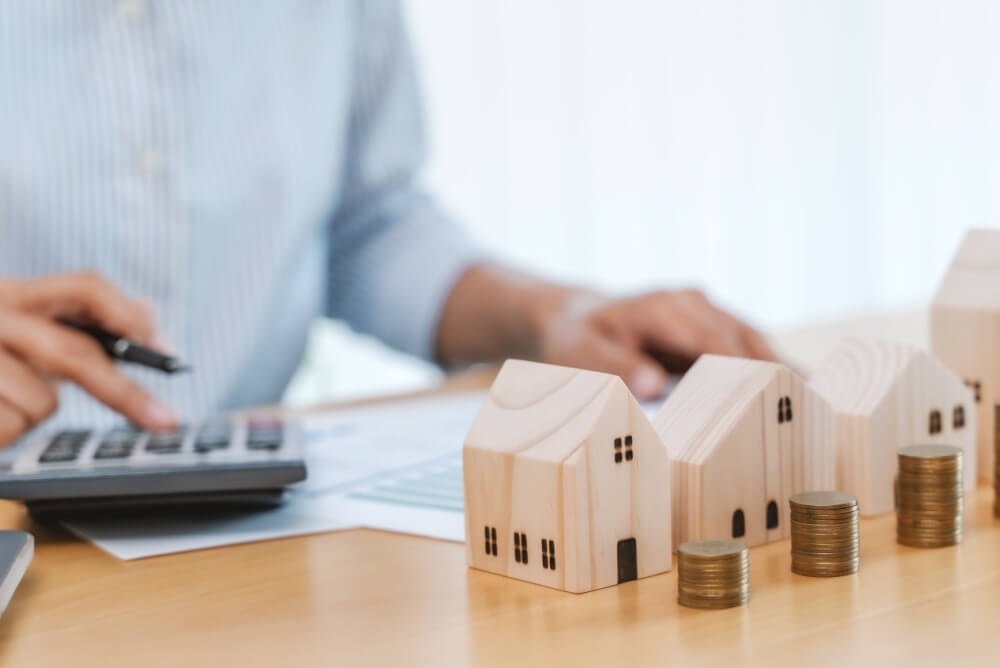 What types of property does stamp duty apply to in New South Wales?
In NSW, stamp duty is payable on the transfer of various property types. You'll typically pay stamp duty if you're purchasing:
Residential property
Holiday homes or secondary residences
Land
Commercial properties
Industrial properties.
However, depending on your circumstances, you could be eligible for certain stamp duty concessions or even a complete stamp duty exemption.
Exemptions and concessions are usually based on the price of the property but can also be granted under special circumstances (such as inheriting a deceased estate or title transfers between de facto couples). They're also commonly available to those buying a home for the first time.
Who pays stamp duty in NSW?
Unless they're eligible for a stamp duty exemption of some kind, anyone purchasing property in NSW will have to pay stamp duty on their property transaction.
The seller of the property does not have to pay stamp duty, as the property is not being transferred into their name. However, if they purchase a property afterwards, they will have to pay stamp duty on that transaction.
What is NSW's First Home Buyer Choice?
Introduced in November 2022, First Home Buyer Choice is a NSW Government initiative which allows eligible first home buyers to opt out of paying stamp duty and instead pay a smaller annual property tax.²
The scheme is available to eligible first home buyers purchasing a property worth up to $1.5 million, and the applicable annual tax rates for 2022 through to 2024 will be:
$400 plus 0.3% of the land's value for owner-occupied properties
$1,500 plus 1.1% of the land's value for investment properties
Who is eligible for First Home Buyer Choice?
To qualify as an eligible first home buyer for First Home Buyer choice an individual must:
Be at least 18 years old
Be an Australian citizen or permanent resident, or be buying the property with another individual who is
Not have previously owned residential property in Australia or received any first home buyer grants or concessions
Be buying a property worth $1.5 million or less
Be planning on moving into the property within 12 months of purchase and living in it continuously for at least 6 months after that.
You can learn more about First Home Buyer Choice by visiting the NSW Government website.