There's already so much to think about when buying a home, from interest rates and fees to conveyancing and stamp duty. But a key property term you should be aware of is lenders mortgage insurance, otherwise commonly referred to as LMI.
If you haven't saved up the required deposit (typically 20%), lenders mortgage insurance (LMI) could help you enter the property market sooner – but, at a cost.
Let's break down what LMI is, how it works, who needs it, and more.
What is lenders mortgage insurance (LMI)?
Lenders mortgage insurance (LMI) is an insurance that lenders may require certain homebuyers to take out when applying for finance to purchase a home. Generally, LMI would be required when you have less than a 20% deposit when factoring in the price of the home plus all the costs associated with purchasing it, like Stamp Duty.
Remember: LMI generally applies when the Loan-to-Value Ratio, or LVR, is greater than 80%, i.e. the amount you need to borrow as a percentage of the value of the property you're purchasing.  If you have less than 20% equity (which is greater than 80% loan-to-value ratio (LVR), you may have to take out Lender's Mortgage Insurance (LMI).
LMI is designed to protect the lender from any loss they could incur if you're unable to make the repayments.  It does not protect you, the borrower, and it cannot be transferred from one lender to another.
The smaller your deposit, when considering the property purchase price (plus costs), the higher your Loan-to-Value Ratio (LVR) will be. If the LMI cost is added to your loan amount, this will further impact your LVR.
You can determine your LVR using our free home loan service, which takes a variety of factors into account to give you specific and helpful information.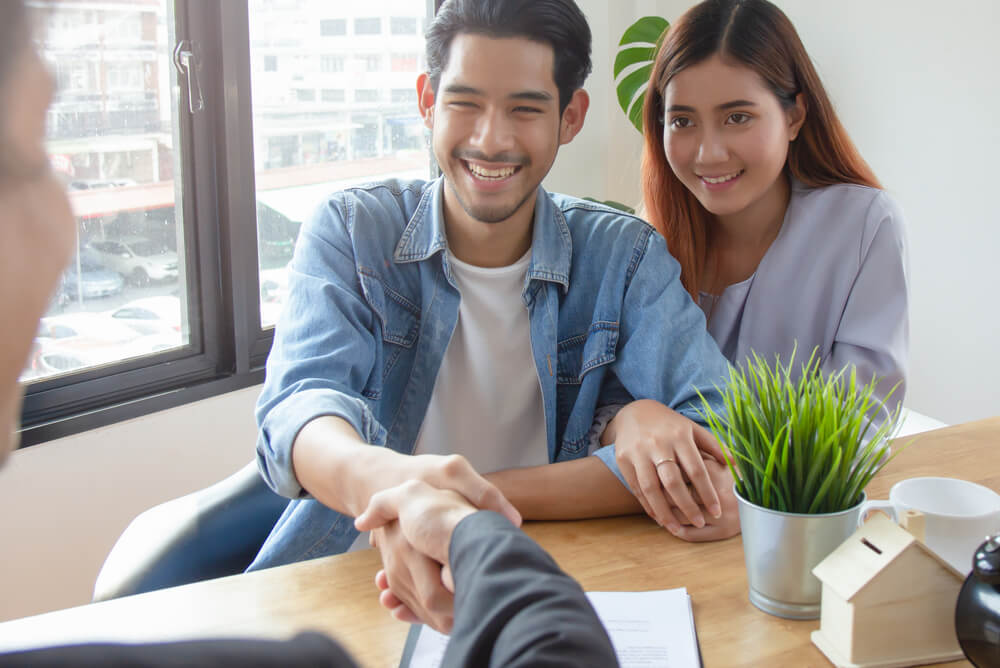 How does lenders mortgage insurance work?
Once you've applied for a home loan and the lender has calculated the loan-to-value ratio, LVR, they'll determine whether or not you need to take out lenders mortgage insurance, LMI.  Generally, LMI would only apply to borrowers who have an LVR greater than 80%.
LMI is used to protect the lender from any financial loss that may occur if the borrower does not make their regular loan repayments.
While LMI protects the lender, it's up to you, as the borrower, to pay for it.  There are several ways you can pay LMI, including:
an up-front, one-off flat fee at the time of loan settlement; or
capitalising it (adding it to your home loan) which will mean that it is paid for as a part of your regular mortgage repayments, over the term of the loan.
When it comes to the latter, you'll have to pay interest on the LMI costs in line with your loan's interest rate over the full term, which ultimately increases the cost and will increase your loan repayments.
Depending on your lender, you may not have both of these options when it comes to paying LMI. Some may only offer one or the other, although there are now a handful of different lenders that have a variety of ways to pay for LMI:
​Some only charge nominal amounts for LMI (such as $1 for eligible applicants)
Some let you pay off LMIseparately from your mortgage repayments
How much is lenders mortgage insurance?
There's no one-size-fits-all answer for how much LMI costs, as several factors determine the final value. Generally, the level of risk, the size of your deposit and how much is being borrowed will affect what you end up paying.
We'll explain in more detail how the cost of LMI is determined, but first, take a look at the table below to see an example of the kind of sums you could end up paying for LMI:
Deposit size

Property value
5%
10%
15%
$500,000
$ 14,871.82
$ 8,679.89
$ 4,712.67
$700,000
$ 27,946.62
$ 15,498.00
$ 7,540.27
$1,000,000
$ 39,923.75
$ 22,140.00
$ 10,771.82
Assumptions: Calculated via Genworth's LMI fee estimator. Assumes buyer is a first home buyer with a 30-year owner-occupied home loan. Fees subject to change, guide only. LMI costs can also vary by state.  Assumes an upfront LMI premium. Excludes stamp duty.
What determines the cost of lenders mortgage insurance?
Factors that impact the price of LMI include:
Your LVR: The smaller your deposit, the higher your LMI fee will likely be in most cases, as it's based on the amount of money you are borrowing in relation to the property value. Having a small deposit with more money borrowed equals more risk, and so the LMI policy protects the lender in the event that you are unable to meet your regular repayments on your loan or if you default on your loan repayments.
The property value: While this is related to the size of your deposit, with soaring property prices it can be harder to save for a 20% deposit. If the price of the property is high, so too will be the required deposit unless you want to pay LMI.
The LMI provider your lender uses: Premiums can vary between private mortgage insurers and lenders who offer LMI themselves or through one of the two most common LMI providers, Genworth or QBE.
The loan purpose: Some financial institutions might apply different LMI rates to an investment property compared to an owner-occupied property that you want to live in.
Your loan term: longer loan terms (i.e. over 30 years) can sometimes attract slightly higher LMI premiums compared to shorter loan term
Whether you're a first home buyer: First home buyers (FHBs) can be charged more for LMI, although as we'll explain below, they can also qualify to have their LMI waived through various government programs.
Your employment status: In some cases, borrowers in full-time salaried employment can pay less for LMIcompared to casual and contract/self-employed workers.
How to reduce lenders mortgage insurance fees
If you're still hesitant about LMI, there are other options for homebuyers to possibly avoid LMI or reduce the risk factor as determined by the lender. These include:
Saving for a bigger deposit: You can usually avoid paying LMI with a deposit of 20% or more of the property value and associated costs (although this can vary between lenders). Even if you can't save a full 20%, a bigger deposit will usually result in you paying less LMI, and you'll also then save on the interest on the LMI for the life of your loan, if you've chosen to capitalise it.
Using a family member as a guarantor: A guarantor is someone who'll guarantee the payment and take on the responsibility of your loan if you find that you can't make the repayments. This can reduce the risk for the lender but could increase the risk for your loved ones.
Applying through the First Home Loan Deposit Scheme (FHLDS): This Australian Government initiative helps a limited number of eligible first-time homebuyers build or purchase a new house with a deposit as low as 5%.
Work in a high-income profession: Some high-paying roles, such as lawyers, dentists, engineers or doctors may be seen as less of a risk and may have premiums reduced or removed as a result. However, this is at the discretion of individual lenders.
Using equity that you may have in another property: You may be able to use equity from another property as a cash deposit to purchase a new home or refinance.
Apply with certain lenders: Some lenders have special LMI offers available to select borrowers. For example, a few offer $1 LMI for those with a deposit as low as 15%.
Frequently asked questions
Do I actually need lenders mortgage insurance?
Only you will know whether it's best to pay a smaller deposit or save up for a larger deposit and reduce, or even avoid, LMI. Before deciding, weigh up:
How much you could borrow with a smaller deposit and a larger one;
What repayments would be with LMI or without, if you choose to capitalise this expense; and
What property you could afford with your current deposit vs the property you could afford with a bigger one.
Here's an example of when you may need LMI: Bruce has found his dream house in Queensland and it's valued at $500,000. He's saved a deposit of $50,000, or 10% of the total value of the home.
Bruce would require a loan for $450,000, or 90% of the property's total value (i.e. resulting in a 90% LVR). Because his deposit is less than 20% of the property's value, and the total amount of the loan exceeds 80% of the cost of the property, his lender requires him to pay LMI to cover their risk if Bruce is unable to make his home loan repayments or pay back his loan fully.
Assuming he's a non-first home buyer and is buying the home to live in, he would have to pay approximately:
$14,177 in LMI
$8,750 in stamp duty
$1,578 in government fees (like mortgage registration fees)
That's approximately $24,505 worth of fees and government charges.
In this instance, the actual cost of purchasing the home has now increased from $500,000 to $524,505, so when considering Bruce's $50,000 deposit, he will either need to consider saving a bigger deposit to help cover the fees, alternatively capitalise these fees into his loan, and increase his borrowings from $450,000 to $474,505.
By borrowing the additional amount, this will change his LVR from 90% to nearly 95%. LMI might only protect the lender, but it will allow Bruce to purchase his home sooner.
Calculations made via Westpac's LMI & stamp duty calculator.
With property prices as high as they are, it can be difficult to save enough of a deposit. According to the Australian Prudential Regulation Authority (APRA), there was a 33.5% yearly increase in the number of LMI policies taken out as at September 2021, in line with a more than 20% annual increase in house prices.1,2
As property prices increase, it would seem that more and more people are willing to pay for LMI in order to achieve their dreams of homeownership.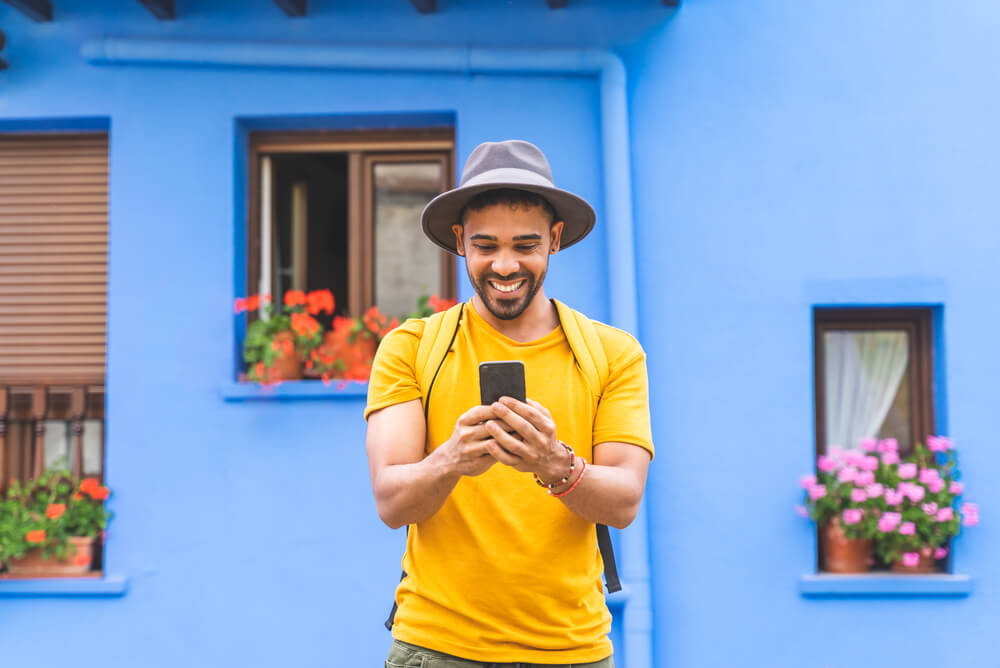 Cost of Lenders Mortgage Insurance (LMI) on a house with median value – November 2021
Capital City
Median value
With a 5% deposit
With a 10% deposit
With a 15% deposit
Melbourne
$780,303
$34,606.36
$19,173.64
$9,332.35
Sydney
$1,071,709
$52,273.71
$26,334.08
$12,817.52
Brisbane
$642,097
$28,476.93
$15,777.64
$7,679.40
Adelaide
$543,265
$24,093.74
$10,478.84
$5,679.83
Perth
$526,625
$23,355.76
$10,157.88
$5,505.86
Hobart
$678,170
$30,076.76
$16,664.02
$8,110.83
Canberra
$864,909
$38,358.62
$21,252.59
$10,344.22
National average
$686,339
$30,439.05
$16,864.75
$8,208.54
Figures based on Genworth's LMI calculator. Assumes a 30-year loan term, owner-occupier mortgage for a non-first home buyer. Dwelling price data via CoreLogic.
The final word
If your dream home is out of your reach as you don't have an adequate deposit saved up, then understanding lenders mortgage insurance is necessary and shouldn't be scary. LMI should be discussed and taken into consideration with your lender, based on your personal and financial circumstances.
If you're in the market for your first home or a new one, we're here to help! You can compare home loans from a range of providers with us. Our service allows you to compare interest rates, fees and more. It pays to compare, so start your search today.