Expert tips for finding and choosing a conveyancer
Your conveyancer will likely be invaluable to you during the home-buying process, but finding one to begin with can be easier said than done. With that in mind, our General Manager of Money, Stephen Zeller, has some tips for finding and picking your conveyancer:
Conveyancers are there to help
A conveyancer is someone you should feel comfortable to reach out to anytime with any questions your Home Loan Specialist/Lender cannot assist you with. A conveyancer charges you a fee to assist you, so if you do have any questions or wish to clarify with them, feel free to contact them for assistance.
Don't skimp on your conveyancer
You'll find fees can vary greatly from one conveyancer to another, so be wary that sometimes the cost of the service can reflect the level of the service. Buying a home can be quite stressful, so make sure you feel comfortable with the conveyancer you pick, as the level of service they provide you can make a meaningful difference to your journey.
Ask for recommendations
Friends and family may have already utilised a conveyancer when purchasing a property in the past, and they may be able to recommend you one who has provided them with a positive experience.
What you need to know about conveyancers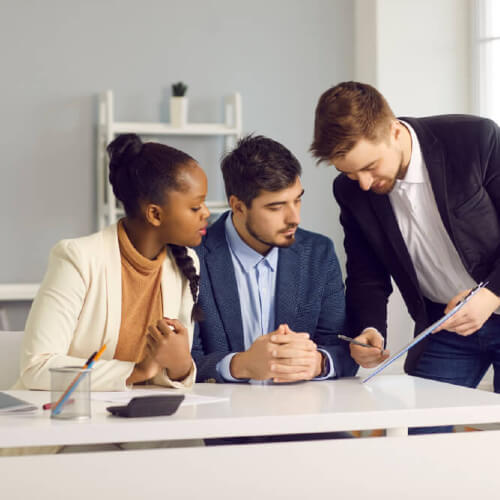 What is a conveyancer?
A conveyancer is a legal professional (often but not always a solicitor) who is qualified in conveyancing – the transfer of property ownership between parties. The instrument through which ownership is conveyed is known as the property's legal title, which must be transferred from one party to another after the contract of sale has been finalised for the buyer to be legally recognised as the new owner of the property.
A licensed conveyancer can also be called on to help update (rather than transfer) a property's legal title, modify an easement or handle the legal aspects of a subdivision.
Having a conveyancer in your corner as early as possible can be invaluable for a number of reasons, including:
Peace of mind knowing the legal aspects of your homebuying journey are in experienced hands.
Having someone on-side who can negotiate your desired terms on your behalf, as well as provide legal advice and guide you through the ins and outs of your legal obligations and the contract of sale itself.
If something goes wrong or someone makes a mistake during the property sale proceedings, your conveyancer will be able to help you work through or address the issue in question.
What's the difference between a conveyancer and a solicitor?
A conveyancer is only qualified and legally allowed to provide stipulated conveyancing services, whereas a solicitor is a fully qualified lawyer who can typically advise and assist with a much broader range of matters, both general and to do with property law.
Before you engage someone to assist with your property transaction, you should ask for an estimate and breakdown of costs from a handful of conveyancers or solicitors so you can make sure that the person you engage is providing you with adequate value for your money.
N.B: All conveyancers are conveyancing solicitors in Queensland and the ACT, as conveyancers in those jurisdictions are required to hold a law degree.
What does a conveyancer do?
During the homebuying process, a conveyancer will generally be expected to handle their client's legal responsibilities and obligations, which include:
Going over the contract of sale with a fine-tooth comb to check everything's above board.
Acting as the main point of contact between you, the buyer/seller, the lender and their respective solicitors and/or conveyancers, both in the lead-up to and at the settlement date.
Receiving, completing and sending off any legal documents that require your attention.
Keeping your deposit funds in a trust account for safekeeping until settlement day.
Making sure any payable duties or taxes (including stamp duty) have been paid on your behalf.
Making sure the information on the property report lines up with local council and federal property records, and running a title search to check that there are no outstanding issues or unpaid taxes attached to the property.
Acting as your legal representative in a general sense, and helping you successfully navigate the settlement process and your property transaction without any hitches or roadblocks.
How much does a conveyancer cost?
The cost of a conveyancer will vary from state to state and from conveyancer to conveyancer. However, according to the Queensland Government, conveyancing fees can range from $600 to $1,500.1
The overall cost of your conveyancing fees may be influenced by factors like:
Whether you hire a conveyancer or a solicitor providing conveyancing work
The range of services you require them to provide
The complexity of the conveyancing services they're required to provide.
However, conveyancers will typically charge a flat fee for their basic services, and then tack on extra charges for any required additional or out-of-scope services.
Choosing and working with your conveyancer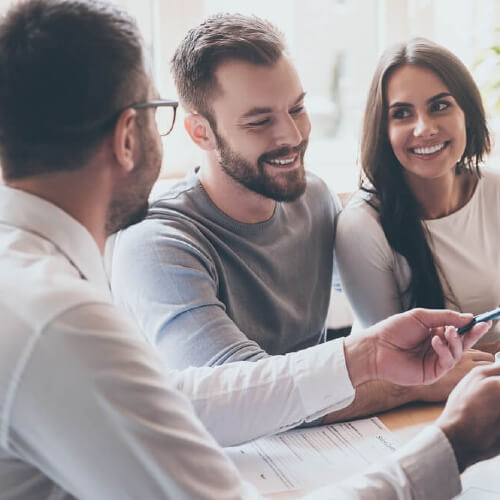 Do I need a conveyancer to buy a property?
You are not legally required to hire a conveyancer when purchasing a property. However, while you could save yourself a significant chunk of change by doing it yourself, you may have a tough time handling all the legal work and financial loose ends that a conveyancer would normally take care of on your behalf.
Furthermore, if you decide to go at it alone and end up missing an important deadline or obligation, you could end up losing your deposit, your future home or even both. So, while you don't have to hire a conveyancer to buy a home, going alone generally isn't for the faint of heart.
Do I need a conveyancer to sell a property?
You're not legally required to hire a conveyancer when selling a property either but, as with buying a property, the process is complex enough that most sellers opt to hire a conveyancer rather than handle the legal work themselves.
What issues can a conveyancer help me with?
Several issues can potentially pop up during the conveyancing process that could impact the conditions or legality of your purchase, or what you can legally do with the property once you own it. These issues could potentially be related to:
Identifying and communicating key dates to you, including the finance approval date and the deadline for building and pest inspections
Any heritage listings attached to the property in question or nearby properties
Land tax implications
Building approvals for incomplete construction work commenced by the former owner
Proposals or plans for any future roadworks near the property
The property's zoning regulations (what it can legally be used for)
Any easements on the property such as a shared driveway or a stormwater drain
Difficulties or additional legal processes on the seller's end (e.g. one of the owners has passed away, or the sellers are recently divorced and subsequently separate parties).
These are just examples, though; every buyer and buying process is different, and you may run into none, some or all of the above complications. It's generally best to have a conveyancer on hand just in case, because you're always better safe than sorry.
Should I include conveyancer costs in my home loan amount?
As a conveyancer will typically be responsible for managing your saved deposit and moving your money around where it's needed, their costs will generally be deducted from the saved deposit. You'll need to keep this in mind when assessing the size of your deposit, as it may affect your borrowing power and/or your potential LVR.
Be sure to research conveyancers before committing to one
If you've decided to engage the services of a conveyancer, there are some things to keep in mind and consider asking of any conveyancer you're considering working with:
Are you a member of the Australian Institute of Conveyancers?
What do you charge for your services?
What does that initial charge include?
Do you specialise in a certain type of property or property transaction?
Some real estate agents or mortgage brokers might recommend conveyancers they've worked with in the past. You may want to go with them for convenience but remember you can always compare your options and explore alternatives.
In addition, friends and family are often a good source for advice and may recommend a specific conveyancer, which could make the search a little easier.
What to do next
Once you've found a conveyancer you're happy with, they'll request any information and documentation they need to help you secure the property. You don't usually need to visit the conveyancer's office, as documentation can be sent by post or e-mail. However, you can organise a time to meet in person if you prefer.