If you're gearing up to sell your home, you'll likely want to enlist the expertise of a real estate agent or real estate agency. They can assist you as a homeowner in putting your property on the market, getting it noticed, and helping to negotiate the selling price with your eventual buyer.
If this is your first time selling a house, you might be wondering how much assistance from a real estate agent might cost you. We're here to help you better understand what to expect and guide you through the different types of real estate commissions and fees. Don't worry, we'll keep everything "simples"!
What are the different types of real estate agent fees and commission?
There are three main different commission structures within which real estate agents usually operate: fixed percentage commission, tiered/sliding scale commission and flat fee.
Most agents will generally opt for a commission-based remuneration structure over a flat fee; however, if a flat fee is your desired arrangement, you'll typically not have too much trouble finding a suitable real estate agent.
Let's look at the differences between these three commission structures to help you decide which one is best for you.
Fixed percentage commissions
Under a fixed percentage commission arrangement, your real estate agent will receive an agreed-on percentage of your property's final sale price, payable once the transaction has been settled. These commissions are usually only a few percentage points, typically around 1% to 5% of the property sale price. Agents don't always opt for a nice round whole number, though. You might see an agent charging 2.5% or 4.2% – you won't know until you ask!
Fixed percentage rates will vary among the agents who use them based on a number of factors, including their real estate experience, marketing prowess, negotiating skills and sales record. If the property doesn't sell, the agent generally doesn't get paid, so choosing to charge a commission means the agent is confident in their ability to find a buyer.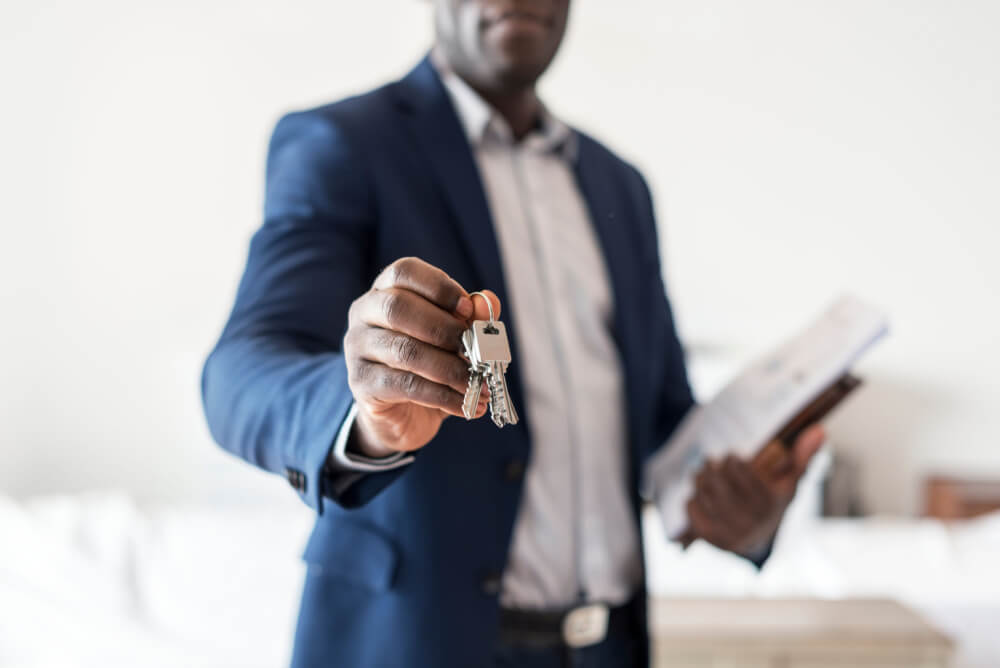 Tiered and sliding scale commissions
With a tiered or sliding scale commission, your real estate agent receives a larger or smaller percentage of the final sale price, depending on how much the property sells for.
For example, they may charge 2.3% to sell your property for $525,001 to $550,000, 2.4% for sales at $550,001 to $575,000, 2.5% for sales between $575,001 and $600,000 and so on.
Some agents will use a slightly modified version of this arrangement, in which a fixed commission is attached to a target sale price, and then a second rate is applied to the amount over the target price. For example, an agent might charge 2.6% on homes up to $550,000 and then 4% of every dollar past that figure.
As with fixed percentage commissions, agents using a tiered commission structure typically don't get paid unless they sell the house.
Flat fees
A flat fee structure is very different to real estate commission rates. A flat fee is a fixed dollar amount that you must pay regardless of what your home sells for. Some agents may ask for this flat fee upfront, even if the house doesn't sell, or charge it at the end once the sale is settled.
For example, rather than charge, a 4% commission on a property's sale price, an agent charging a flat fee might ask for $30,000 after the property has sold.
This flat fee will typically be based on the target sale price for the property and decided upon after discussion between you and the agent, based on factors including current property prices and market conditions.
What other costs might I have to pay?
Real estate agents may charge additional advertising costs beyond their sale commission based on the selection of marketing services they provide. These can be charged separately upfront at settlement or can be included as part of the agreed-upon commission rate and paid for when the sale is complete.
An agent's marketing services could include newspaper and/or online listings, professional photography, home staging/styling, creating a floor plan, display boards and more.
The total cost of your property marketing fees (and subsequently your total property selling costs) will depend on the agent you're working with and how much marketing you'd like them to do on your behalf.