Expert tips for utilising negative gearing
Negative gearing can be a real boon for property investors in Australia, but it's not without its risks. Our General Manager of Money, Stephen Zeller has a few tips for anyone thinking of utilising negative gearing:
Seek professional advice
Being in a negatively geared position can be a daunting prospect for a first-time investor, but it's extremely common, especially in a period when interest rates are quite high. When considering purchasing an investment property and potentially being in a negatively geared position, it's best to discuss with your financial planner or accountant about what this may mean for your day-to-day cash flow and your expected return.
Do your own maths and research
Although we ask for advice from our accountant/financial planner when reviewing negative gearing, take the time to understand the advice being given by the professionals and crunch the numbers yourself. By knowing the math, this can give you an idea of what properties to consider purchasing as an investment in the future.
Keep capital growth in mind
When purchasing a property, as well as considering negative gearing, you should also think about capital growth. Although the rental income for one property might not be as high for another property, the property receiving less income and being more negatively geared may end up being worth more in the future compared to the property which was closer to being positively geared in the first place. This is a common scenario when looking at an apartment versus a standalone home, where the home has potential to renovate and improve the value in the future.
Gearing explained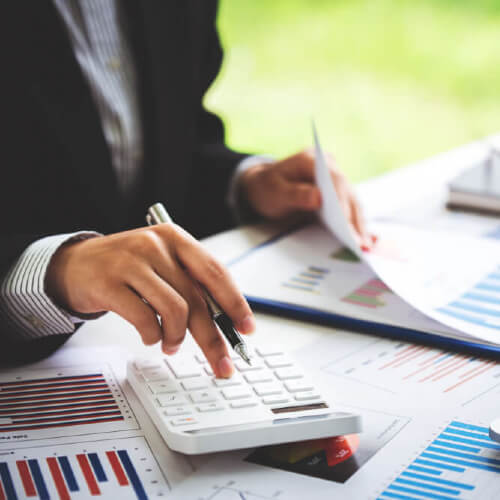 What is 'gearing'?
In the context of real estate and property investing, gearing is essentially a way of expressing whether you're making a profit or a loss on your investment property.
So, in order to determine the direction in which your investment property is geared, you'll need to compare the amount of rent money it makes you and the amount you spend on insurance, mortgage repayments and other essential property expenses (basically, the costs of owning a home).
What is neutral gearing?
If your property is neutrally geared, it means your expenses and income are on par, and you're breaking even on your investment. As with positive gearing, neutral gearing doesn't offer any tax benefits or deductions – it just means you're not making or losing money through your investment property.
What is positive gearing?
A property is considered to be 'positively geared' if the rental income you receive from it outweighs the expenses you incurred as a result of owning the property in any given financial year.
While a positively geared property doesn't help you minimise your tax for the year, it means you're making money, not losing it. For some people, this beats an end-of-year tax deduction.
What is negative gearing vs positive gearing?
If your rental income outweighs your expenses, your property is positively geared. If your expenses outweigh your rental income, your property is negatively geared.
Negative gearing and how it works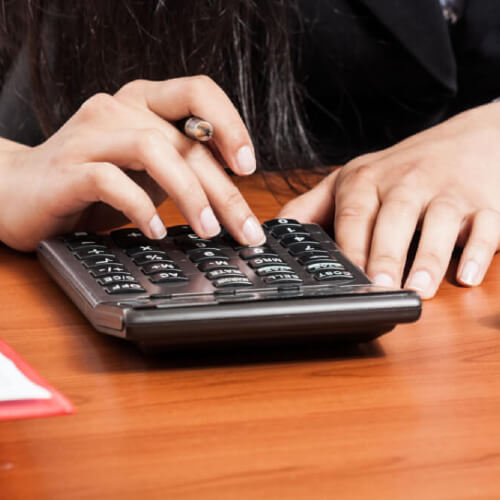 How does negative gearing work?
Having a negatively geared investment property means your rental income is less than the sum of the expenses you incur by owning and maintaining the property (e.g. mortgage repayments, home insurance premiums).
If your investment property is negatively geared, the loss you make on it in any given financial year can be typically used to offset your total taxable income, reducing your income tax payable for the financial year.¹
So, while negative gearing means losing money in the short term, it can be an investment strategy worth considering if your priority is paying less at tax time.
How does claiming negative gearing work in Australia?
The ATO states that if you own an investment property (i.e. a property currently being rented out or currently available for rent), you'll generally be able to claim a deduction for any expenses you incur in relation to the property's ability to produce income for you.¹
These expenses could include:
Interest repayments made towards your home loan
Maintenance for the property (including repairs)
Household bills for the rental property (e.g. council rates, water charges, insurance).
You may possibly be able to also claim the cost of depreciating assets (i.e. items that wear out over time, like refrigerators or timber floors), expenses related to borrowing money that was put towards the property, property management costs and more.
If you tally up your expenses and rental income for the year and determine that you've made a loss on your investment (and you have a negatively geared property as a result), you will generally be able to claim a tax deduction for all of your property-related expenses for the financial year.
If your taxable income for the year is smaller than the tax savings you receive as a result of your property being negatively geared, you may be able to carry forward the difference to be offset against your taxable personal income in the next financial year.²
Which property expenses am I allowed to claim as tax deductions?
According to the ATO, there are three different categories of rental expense:
Expenses that you can claim a deduction on now (i.e. in the same year you incur them), including:³

Advertising fees
Body corporate fees and charges
Council rates
Water charges
Land tax
Cleaning
Pest control
Insurance
Property agent fees
Repairs and maintenance costs.

Expenses you can claim a deduction on over several years, including:⁴

Certain borrowing expenses (including investment loan establishment fees, mortgage broker fees and valuation fees)
Capital expenditure
Renovations/improvements to the property
Depreciation of assets
Capital works and allowances.

Expenses you cannot claim a deduction on, which includes:⁵

Certain borrowing expenses (e.g. your owner occupied home loan repayments, interest expenses and any personal expenses related to the property)
Second-hand or used depreciating assets
Expenses that your tenants paid, such as utility bills
Costs associated with acquiring or disposing of the property, such as stamp duty.
What are the potential pros and cons of negative gearing?
Negative gearing is a tax strategy designed to work in specific circumstances, meaning it can benefit you if applied appropriately but comes with a fair amount of risk that you'll want to be aware of before making any firm commitments.
Keep in mind that the following pros and cons are broadly relevant to situations in which negative gearing is an appropriate and suitable strategy. They may become less applicable or relevant if a negative gearing strategy isn't suitable for you.
Potential benefits of negative gearing
Short-term tax deductions. Negative gearing can potentially help you pay less tax (and potentially receive a larger tax return) in any given financial year by letting you offset your net rental losses against your taxable income.
Longer-term tax benefits and capital growth. If you're looking to eventually positively gear or sell your property for a profit, negative gearing can help to compensate for current losses while you hold out for future gains. Don't forget about Capital Gains Tax, though!
Invaluable in lower-rent markets. Your property can still end up negatively geared if you can't charge as much rent as you'd like to due to property market. If you find yourself in this scenario, negative gearing could be a handy tool for swinging your losses to your own advantage.
Potential downsides of negative gearing
Negative cash flow. A loss is still a loss, regardless of any tax concessions you receive as a result. So, if a positive cash flow is crucial to you, negative gearing may not be suitable for you.
Compromised borrowing power. Negative cash flow means less money in your pocket, and subsequently less money to invest with. This means choosing to utilise negative gearing as a tax strategy could hinder your ability to grow your investment portfolio, if that's something you're looking to do either now or in the future.
Leaves you open to risk. If your rental income dries up or you incur significant property-related expenses, your reduced cash reserves may mean that you could potentially default on your home loan repayments or otherwise compromise your financial wellbeing.
It may benefit you to consult with an accountant or financial adviser who can speak with you about the appropriateness of negative gearing for your current financial circumstances and priorities. They may be able to help clarify the specific tax laws surrounding negative gearing, and help you make a more informed decision about your financial strategy going forward.