Are the energy bills for your business going through the roof? It could be worth considering the switch to gas on some of your high-usage appliances to save on your electricity usage costs.
In 2019-20, gas accounted for 27% of Australia's total energy use.1 Gas is an essential part of the day-to-day working of many businesses, and a convenient way to save money for others.
Gas or electricity: What's best for me?
In the long term, gas can be a significantly cheaper energy source than electricity. Better yet, gas produces far less CO2 emissions than electricity (with the exception of renewable energy sources), so it may help reduce your business' impact on the environment.
When it comes to electricity or gas, electricity is more common, but businesses of all sizes may still need gas for certain appliances. For example, most hospitality businesses will use gas ovens and cooktops because they're quicker to heat up, provide more even heating and are more cost-effective than their electric counterparts. Typically, a business might use gas for:
Boilers
Ovens and stoves
Incinerators
Indoor and outdoor heating
Air conditioning
Waste treatment
Other industrial uses.
Depending on the availability of gas in your area, businesses that rely on electricity may be able to switch to gas appliances. While gas heaters or other gas appliances may have more expensive upfront installation costs, they're typically cheaper to run and a valuable long-term investment for business customers.
If you decide to use both energy sources, you may consider a business electricity and gas bundle or 'dual fuel' plan, a common energy solution for many Australians. Keep in mind, you can't run a business solely on gas, which means, you will need an electricity plan. In addition, combined energy plans are not always the cheapest option, so it's generally recommended you check gas and electricity prices separately and compare across different providers.
Unsure which energy provider (also referred to as energy retailers) will best suit your business? You can compare providers with our free comparison tool – it takes only minutes!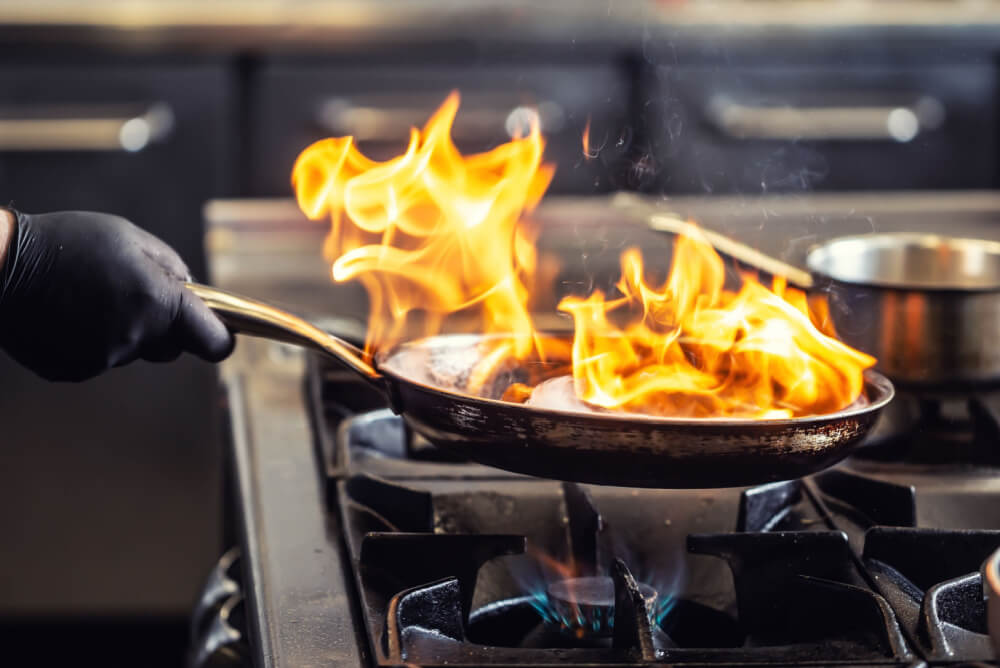 Should my small business use gas?
Depending on your type of business, you may find it useful to use gas appliances when the option is available. Manufacturing, hospitality and even offices may rely on gas for their day-to-day operation, depending on the needs of the business.
If you're considering switching to gas, it's important to work out how long you'll need to run your gas appliances each day; this will help better inform your decision to switch to gas and weigh up the costs.  For example:
A bakery may use gas in the early hours of the morning when making fresh bread.
Office spaces that use gas for heating or cooling may need gas for the nine-to-five workday, but not weekends or nights.
A restaurant may only need gas for the afternoon and evening when they open for business.
Large businesses, like those in the industrial sector, are the biggest consumers of gas in Australia, as they may operate 24/7 and use heavy-duty machines that require a lot of power. In fact, gas makes up 42% of the total energy usage for manufacturing.1