Are the energy bills for your business going through the roof? It could be time to consider switching to gas on some of your higher-usage items to save on your costs.
Gas or electricity: what's best for me?
As an energy source, gas can work out much cheaper than electricity in the long term. Gas is also the cleanest-burning fossil fuel and produces far less CO2 emissions than electricity (except for solar, wind and hydroelectricity), so it may help reduce your business' impact on the environment.
While electricity is more common, businesses both great and small may need gas for certain appliances. For example, most food businesses will use gas ovens and cooktops because they're quicker to heat up, they provide more even heating and are more cost-effective than their electricity counterparts. Typically, a business might use gas for:
boilers
ovens and stoves
incinerators
outdoor heaters
waste-treatment
other industrial uses.
Depending on the availability of gas energy in their area, enterprises that rely on electricity may switch to gas appliances. While gas heaters or other appliances may be more expensive to install than an electric ones, they're typically cheaper to run and may help your business save money over time.
If you decide to use both energy sources for your business, an electricity and gas bundle – or a 'dual fuel' plan – is a common energy solution for many Australians.
How do small businesses use gas?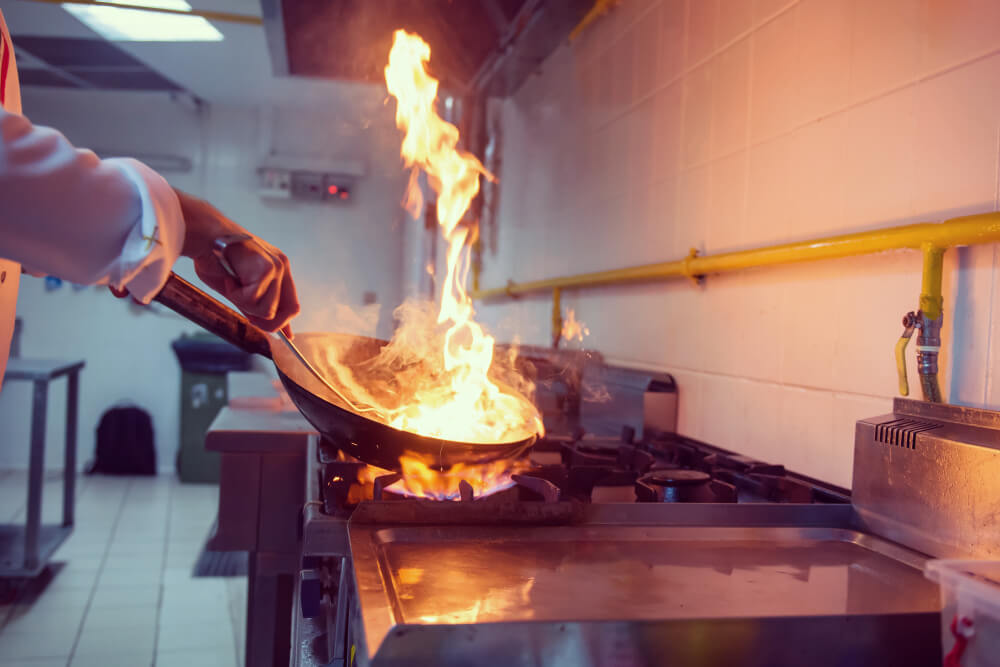 As mentioned previously, different businesses may need gas if they rely on certain appliances for their operation, such as a stoves and ovens for a restaurant.
It's important to consider how long you'll need to run your gas appliances each day too, depending on your business needs. For example:
a bakery may need to use gas just in the early hours of the morning when making fresh bread
office spaces that use gas for heating or cooling may need gas for the nine-to-five workday, but not weekends or nights
a restaurant may only need gas for the afternoon and evening when they open for business
Typically, large industrial businesses are the biggest consumers of gas in Australia, as they may operate 24/7 and use heavy duty machines that require a lot of power. Small businesses may still benefit from gas too, including offices and retail stores that use gas-powered heating or other gas appliances.