Most of us pay hundreds (if not thousands) of dollars every year for our energy use, whether it's only electricity or a mix of electricity and gas. As such, any savings we can make are valuable!
So, between gas and electricity, which is cheaper and what's better for the environment?
We will cover answers to both these questions, and more.
Gas vs electricity: is one cheaper than the other?
Depends on what you're powering! Heating has the potential to be cheaper through electric appliances nowadays (see below); however, others can be more efficient using gas (e.g. a stove). While electricity usage charges are typically more expensive, look at the efficiency of all your appliances to decide whether gas is cheaper or not.
That's to say, while gas only makes up a part of your energy bill, it has cheaper usage (the price you pay for how much you consume) and supply charges (the cost to transport it to your home) than electricity. This means you could potentially save money by relying solely on gas for some household appliances.
However, gas can only be used to power a few appliances that can cost more to purchase than their electric counterparts; including:
gas stove cook-tops and ovens
gas heaters
clothes dryers.
Furthermore, consider that modern electrical appliances have become more energy efficient.2 Depending on the efficiency of all your appliances and your usage them, the cost efficiency of gas or electricity appliances will differ from household to household.
---
Even if gas is cheaper, it may wind up being more expensive than electricity if
your appliance guzzles energy.
---
What's more powerful – gas or electricity?
Gas is less powerful than electricity. This means you need to consume more gas to reach the same output of electricity. It takes 3.6 megajoules (MJ) of gas to equal one kilowatt-hour (kWh) of electricity.1
When working out which new appliance to buy for your home, doing a bit of maths could help you figure out which one uses more energy. Relax; we're not going to ask you to do this. There are plenty appliance energy usage calculators out there that can help you.
Once you have a rough understanding of how much energy they use, it's easier to work out (roughly) what would wind up costing more, given that gas charges are cheaper than electricity in Australia.
Is it cheaper to heat with gas or electric appliances?
Due to rising gas prices and modern electric heaters (like reverse cycle air-conditioners) becoming more energy-efficient,2 it might actually be cheaper to warm your home with an electric heater vs a gas heater. However, this will differ depending on which appliance you choose and where you live.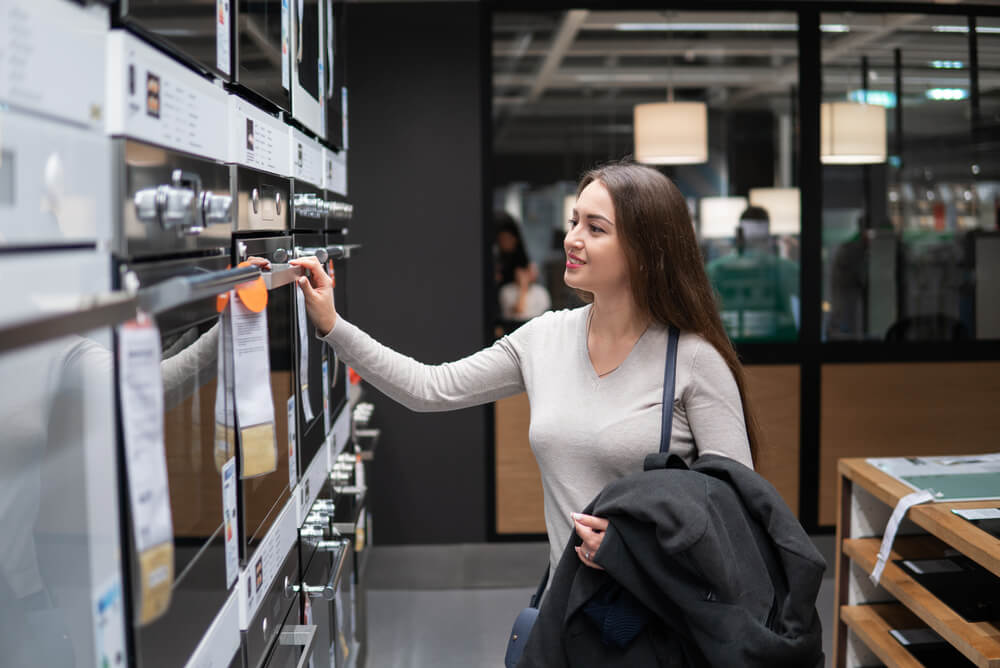 Installation and running costs
Typically, gas appliances cost more to buy and install but have cheaper running costs than electrical ones. However, some modern electric appliances, like split-system heating, are actually more efficient and cheaper to run than most gas systems.
Different models and brands use varying amounts of power, so it pays to keep in mind the energy efficiency rating of the gas or electric appliance you have or plan on installing. The more efficient the device, the less power you'll use, and the lower your energy bill will be. There are also ways to reduce your gas bill, such as periodically turning the gas system off, maintaining it and adjusting the thermostat. Likewise, there are ways you can save on your electricity bills, such as taking advantage of off-peak tariffs and controlled loads.
You will need to weigh up if gas is still cheaper to run in your household vs running purely electric appliances and whether it is worth a more expensive installation cost. Also, your home may not have access to gas if it isn't available in your area.
Find out more about the energy consumption of everyday appliances.