Natural gas is a source of energy that's been used for more than 100 years in Australia, helping to power specific appliances in our homes as well as meeting the energy needs of large industries.
In this guide, we'll cover:
What is it, and how is natural gas formed?
Natural gas is a type of fossil fuel formed from decomposing plant and animal matter. This matter gets trapped underground, and over millions of years, pressure and heat from deep under the Earth's crust turn this into a pocket of fossil fuel underground.
Commonly, natural gas is found close to oil deposits (which are turned into petrol) close to the surface, but more significant deposits are typically deeper down.1
Natural gas can also be produced and harnessed from landfills as well in a similar way to biofuel, which is a renewable energy source.
On its own, natural gas is colourless and odourless. As it's also flammable, leaks can be dangerous and hard to detect without additional chemicals being added to it as a part of the refining process. For example, mercaptan is a chemical that's added to give gas the distinct 'rotten egg' smell, making it easy to detect a leak.
Other types of gas fuels are manufactured through chemical reactions and not found underground, though they may share some common elements.
How is natural gas turned into energy?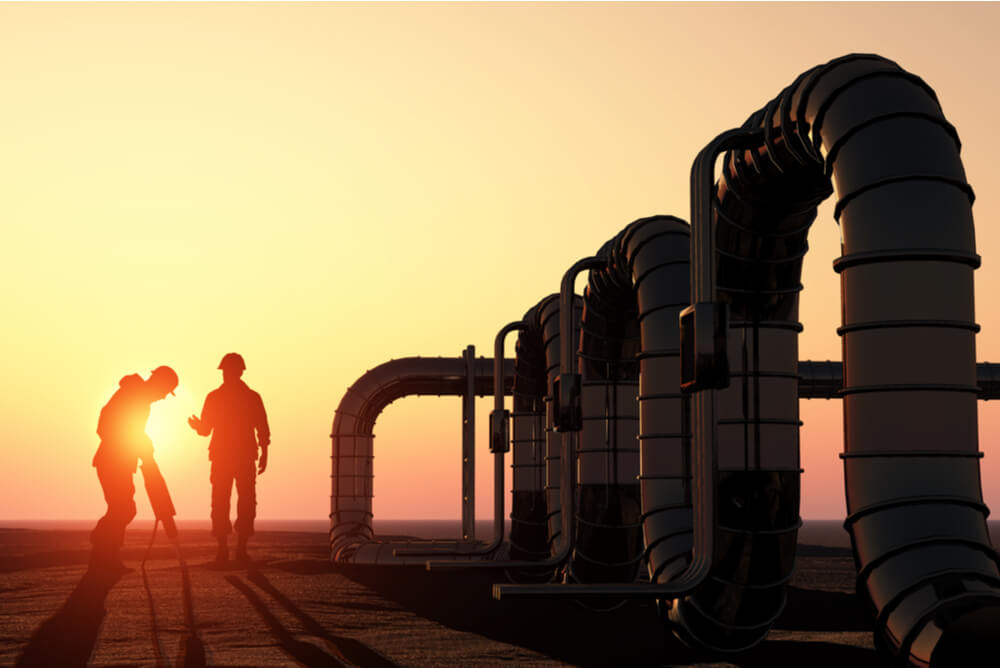 Large-scale extraction sites use drills to dig a hole down to the gas pocket. The natural gas can then be 'sucked-up' or harvested before being processed into fuel and then shipped to a network of pipes, known as gas mains, that form part of the energy grid.
The composition of elements and materials can lead to different natural gas chemical formulas. This gas is then processed to remove unwanted elements. Natural gas is mostly comprised of methane (before chemicals like mercaptan are added to it).2
Once refined into a fuel, gas is transported by a network distributor underground alongside other utilities like water. Your home can then be connected to a natural gas network if it's available in your area.
Check out our guide to how natural gas goes from the gas well that extracts it to your home or business.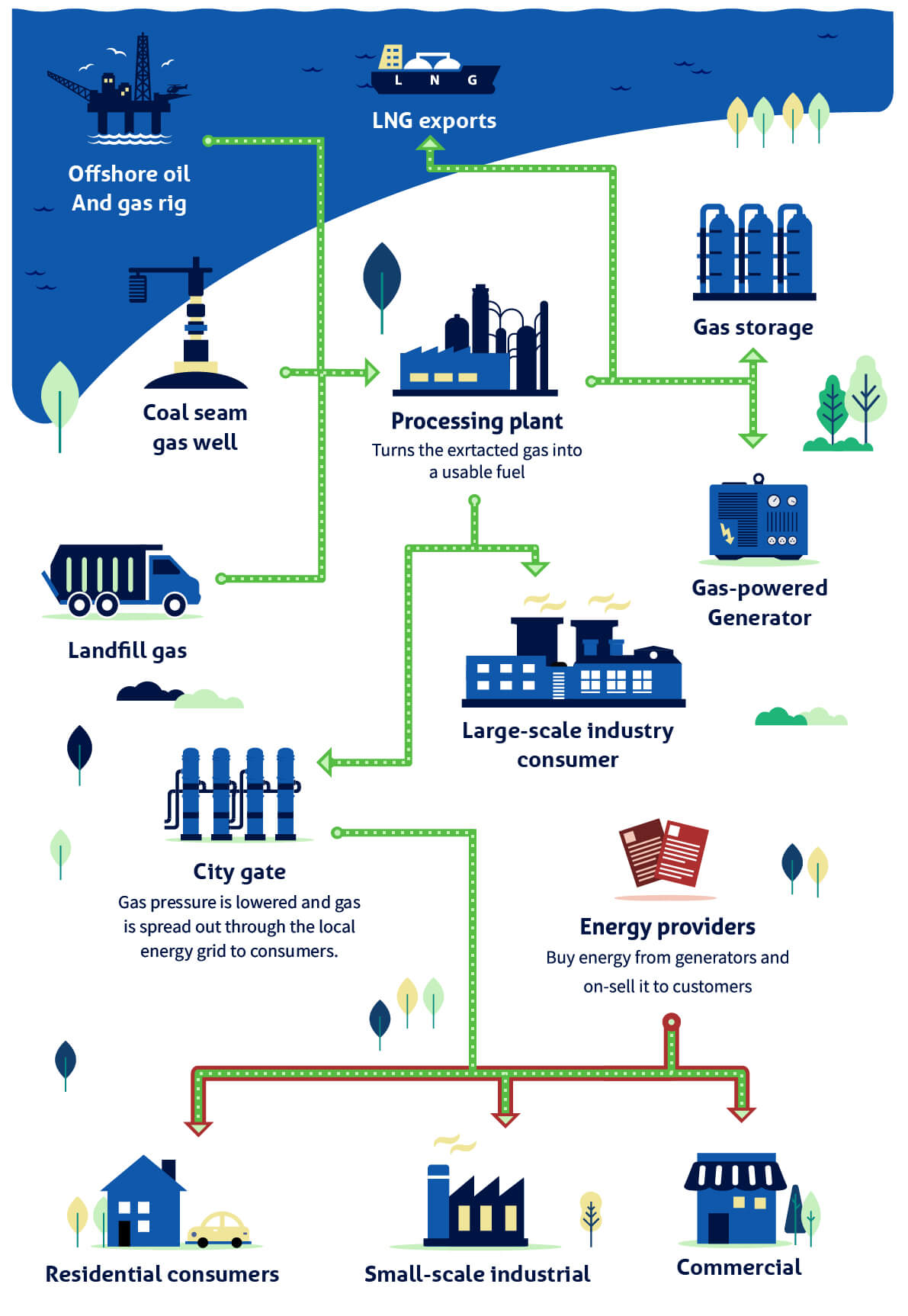 Which of my home appliances use natural gas?
Only a few purpose-built devices and appliances at your home use gas. These can include:
ovens, stoves and BBQs
heaters and air conditioners
clothes dryers
fireplaces
Most of these have electric options as well, which are generally cheaper to install or buy, but cost more to run than their gas counterparts.
Learn more about the difference in costs between gas and electricity here.