Learning about the different expenses associated with selling a property can help to ensure you don't get caught out by unexpected costs when you sell your home.
What are the potential costs of selling a property?
Some of the costs associated with selling a property may seem obvious – such as agents' fees or advertising costs – but there are also less obvious expenses.
Some of the costs you might encounter while selling a property include:
Property preparation and styling
Real estate agent commission and fees
Advertising costs
Auction costs
Conveyancing fees
Pest and building inspections/reports
Lenders' fees
Moving costs
Miscellaneous associated costs
You won't necessarily have to cover every cost listed here when you sell a property. Think of it as a guide to the range of costs you could have to cover. Let's delve into each one and break down what it is and how much it might cost you.
1. Property preparation and styling
Depending on the current condition of your property, you may decide to invest in improving its visual appearance. This could include paying for things like:
Repairs and/or renovations
Professional cleaning services
Professional property staging (also known as styling).
Having your property professionally cleaned and/or staged can help you get a better price. Your total costs for any property staging or styling will vary depending on where you live and your choice of staging service.
2. Real estate agent fees
Most sellers will typically seek help from a real estate agent to sell their property, as this is usually easier than trying to sell it themselves. The downside of this convenience, however, is that real estate agents charge a fee for their services.
Real estate agents can opt for either a fixed commission rate or a tiered commission rate, depending on their personal preference, standard practice and what they think the property might sell for (as opposed to its current market valuation). This rate is agreed upon before the sale and may or may not include GST.
A fixed commission rate is usually determined at the agent or company's discretion and is generally a fixed percentage of the property's final sale price.
A tiered commission rate is based on a sliding scale that applies 'standard' rates to sales up to a certain amount. However, when the sale price increases over that amount, the tiered commission rate may also increase to include a percentage-based bonus.
What's considered 'standard' in terms of real estate agent costs will vary between states, local markets, real estate agents, and companies, with some new companies offering flat fees and others charging more or less than the average rate. If you're planning on using the services of a real estate agent, it can be a good idea to shop around and do some research so you get an idea of how much agents in your area might charge.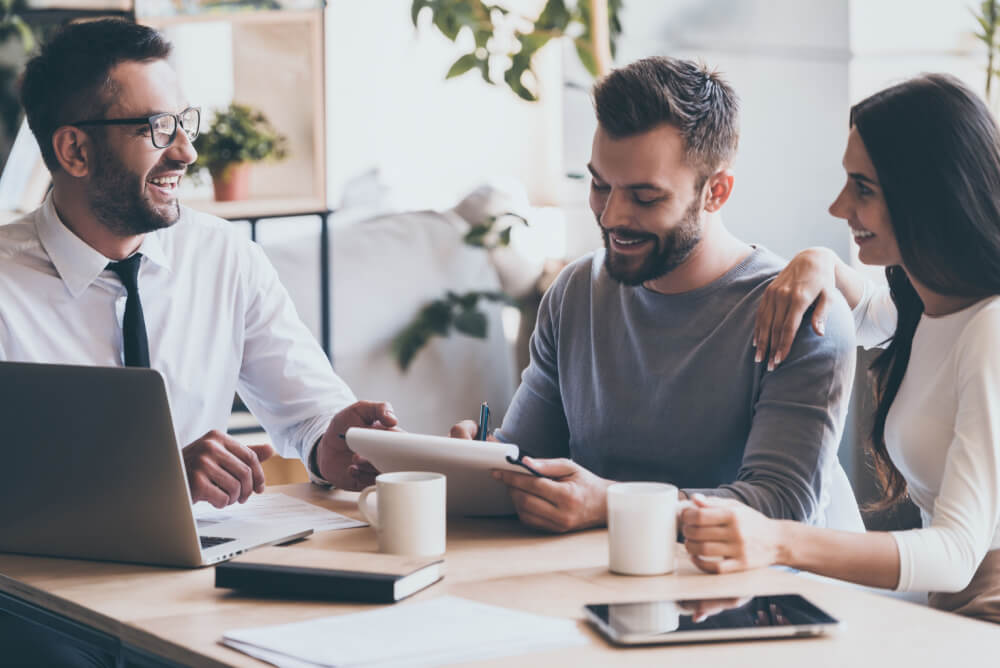 3. Advertising costs
While your real estate agent (if you've chosen to work with one) will generally handle any advertising during your property's sale campaign, it's a cost you'll likely have to account for.
The total sum of your advertising costs will generally depend on:
The agent you've chosen to work with and the company they work for
The types of advertising and the style of marketing campaign
The costs associated with creating and distributing marketing assets
Average property advertising costs for the area your property is located in.
Advertising and promotional options for selling your property include:
Display boards
Online listings
Professional photography
A floor plan
Press advertisements.
According to realestate.com.au, your advertising and marketing costs could be as low as $1,000 or as high as $10,000. In a more expensive market like Sydney, the lowest available option for advertising costs could cost several thousand dollars more.
4. Auction expenses
Depending on your circumstances and the current property market, you and/or your agent may decide that an auction is the best way to sell your property.

Realestate.com.au advises that auction fees in Australia will generally cost between $400 and $1,000. Exactly how much you pay will depend on where you live and the auctioneer you choose to work with, so you may want to research auctioneers in your area or talk with your real estate agent to get a clearer idea of how much an auction might cost you.
5. Conveyancing
Selling a property will generally involve the transferral of its title from you (the seller) to the buyer, conveying legal registered ownership. Unless you're a lawyer, you'll typically require the help of an expert to navigate this process.
Your conveyancer could be the solicitor handling the legal aspects of your broader property affairs, or another individual hired solely for conveyancing purposes. Either way, conveyancing isn't cheap, as you're engaging the services of a qualified and licensed legal professional on a high-value transaction.
Conveyancing costs can vary based on where you live and the specific fees charged by the conveyancer you end up working with, but realestate.com.au recommends earmarking between $800 and $2,000 for conveyancing costs.¹
6. Pest and building reports
Pest and building reports can be considered an essential test for any property you're thinking of buying – but you could stand to benefit from getting them done as a seller too!
Commissioning pest and building inspections before putting your property up for sale can:
Help to identify any problems with the property, and allow time to get these fixed before selling
Potentially adding value to your home by ensuring it's in good shape before it goes on the market
Provide peace of mind for you, and potential buyers.
The cost of a combined pest and building inspection can vary depending on where you live. While these inspections aren't a necessary cost for everyone looking to sell a property, they can help the process run a little more smoothly.
7. Lender fees
Depending on your lender and the terms of your mortgage, it may cost extra to pay off your home loan before the conclusion of its term. Doing so could involve:
Exit fees – These cover the money your lender is considered to have 'lost' as a result of you not having to make home loan repayments Exit fees were banned on 1 July 2011, but if you took out your home loan before that date, you might have to pay an early exit fee regardless.
Break fees – If you pay off and close a fixed rate home loan, or the fixed rate component of a split rate loan, before the conclusion of the fixed rate period, you will likely have to pay a break fee to your lender. This fee will be stipulated in the Key Facts Sheet (KFS) pertaining to your home loan.
Discharge fees – A discharge fee is designed to cover the administrative costs of closing your mortgage and home loan
Release of mortgage fee – This is an additional fee that's only charged in certain states, like Queensland. This is separate, and in addition, to an exit or discharge fee.
The size of these fees will vary based on your lender and the terms of your home loan, but OpenAgent advises that a discharge fee will usually cost between $275 and $325.³
8. Capital Gains Tax (CGT)
Depending on what you've used your property for before deciding to sell it, you may have to pay Capital Gains Tax (CGT) on any money you make from the sale. CGT is a tax levied on the sale of assets and is generally charged at your regular income tax rate.
If you're an owner-occupier and the property has been your home for the entire time you've owned it, you've not used the property to produce income and it's on two hectares of land or less, you will typically be eligible for a CGT exemption.⁴
However, if you are going to profit from the sale of an investment or commercial property, you will generally have to pay CGT on that profit. If you make a loss on the sale of these types of properties, you may be able to carry that loss forward and deduct it from your capital gains in a future financial year.⁵
If you've owned the rental or commercial property in question for 12 months or longer, you should receive a 50% discount on your payable CGT.⁶
9. Miscellaneous selling costs
There are also smaller, ancillary selling costs you may like to consider, such as:
Moving and removalist costs. If you're currently living in the property you're selling, you'll need a removalist (or some mates) to help you move house.
Professional cleaning. We've already talked about cleaning your property for inspections and walk-throughs. Once you've sold the property, you may want to clean it yourself or pay to have it cleaned, so it's spotless for the new owners.
Need to find a new home? We can help with your next home loan
If selling your current property has put you in the market for a new one, we can help you find a new home loan that suits your needs. Start your home loan journey with us today by comparing your options with the help of our home loan comparison service. Simples!