If you find a home loan with a lower interest rate or fees, you may feel tempted to refinance your existing home loan. Here, we'll explain all the ins and outs of what it takes.
What is refinancing?
Refinancing is the process of taking out a new mortgage to repay an existing loan: often because there has been a change in your personal or financial situation, or simply because you want a better deal on your home loan. While this can be with the same lender, it is also common to change to a different provider.
Some common reasons why you'd want to refinance your home loan may include:
to get a lower interest rate or competitive discounts;
the introductory or fixed-rate period on your loan is expiring; and
you want to increase or decrease the amount or term of your loan.
How does refinancing a home loan work?
Refinancing your home can be as simple as comparing your home loan options, then applying for a new loan. However, there are several factors to consider before pulling the plug on your current lender.
Before you decide to refinance your home loan, find out how it can benefit your financial situation. Perhaps your introductory or fixed rate is expiring, or you simply want to look for a better deal.
How to refinance a home loan
First, you'll want to figure out what you're trying to achieve. For example, you may want to take advantage of cheaper interest rates. Then use our home loans comparison service to compare the variety of loans available with results tailored to your needs.
What's needed to refinance a home?
You'll need at least five per cent equity in your home (i.e. the value of your home minus what you owe) However, if you have less than 20 per cent equity (or greater than an 80 per cent Loan-to-Value Ratio (LVR)) then you may have to take out Lender's Mortgage Insurance (LMI).
LMI can't be transferred from one lender to another and so you may have to pay this cost again to your new lender, which can be expensive. To avoid this, it's best to wait until you have a Loan-to-Value Ratio less than 80 percent or look to negotiate a better rate with your existing lender.
Besides that, you may need to do some research to ensure that refinancing is the best option for your situation. Generally, the process to refinance a home may include:
Research
Find out the details of your current loan and determine what changes could assist you in meeting your financial goals.
Speak to an expert
Our Home Loan Consultants can put you in touch with a Mortgage Broker who may be able to negotiate a better rate with your current lender or help you with your home loan refinance.
Valuation
Have your property valued (if the last valuation is over 12 months old), especially if you've completed renovations.
Application
Undergo a full application process, credit analysis, documentation and assessment with a new financial institution.
Legal documents
Complete your financial institution's legal and mortgage documents.
Approval
Receive unconditional approval for the refinance.
Settlement
Transfer the ownership of the property to your name.
Do I need a conveyancer or lawyer to refinance?
No, it's usually unnecessary to hire a conveyancer when refinancing your own home loan since you'll have already sorted out the settlement, title transfers and legal obligations at the time of initial purchase, related to the process of buying a home.
As the conveyancer's role is to ensure the smooth purchase or sale of your home, their services will be redundant during the refinancing process. However, you may wish to hire a lawyer to represent your interests in the refinancing process with the lender's lawyers.
When can you refinance a home loan?
You can refinance your mortgage at any time, though it's favourable to have 20 percent equity before refinancing (less than an 80 percent loan-to-value ratio) and, if you have a fixed interest rate loan, to not have a long fixed term remaining. However, there are several factors that you may want to consider before deciding to refinance, including:
your existing home loan. If you want to refinance, check with your current lender to see if you can negotiate a cheaper interest rate. This may save you time and money as you won't have to move to a new lender and undergo their full application process;
the associated costs of refinancing your home loan. you'll need to pay any break penalties, exit fees or lender's legal fees;
Consider if these costs (including your old loan's break fees, and the new loan's administrative fees and additional costs) outweigh any perceived benefits;
your loan-to-value ratio (LVR) and whether you may require lenders mortgage insurance (LMI). You can't transfer this to another lender; and
speaking to a broker. They may be able to negotiate a more favourable interest rate with your current lender or help you find a better deal with a new one.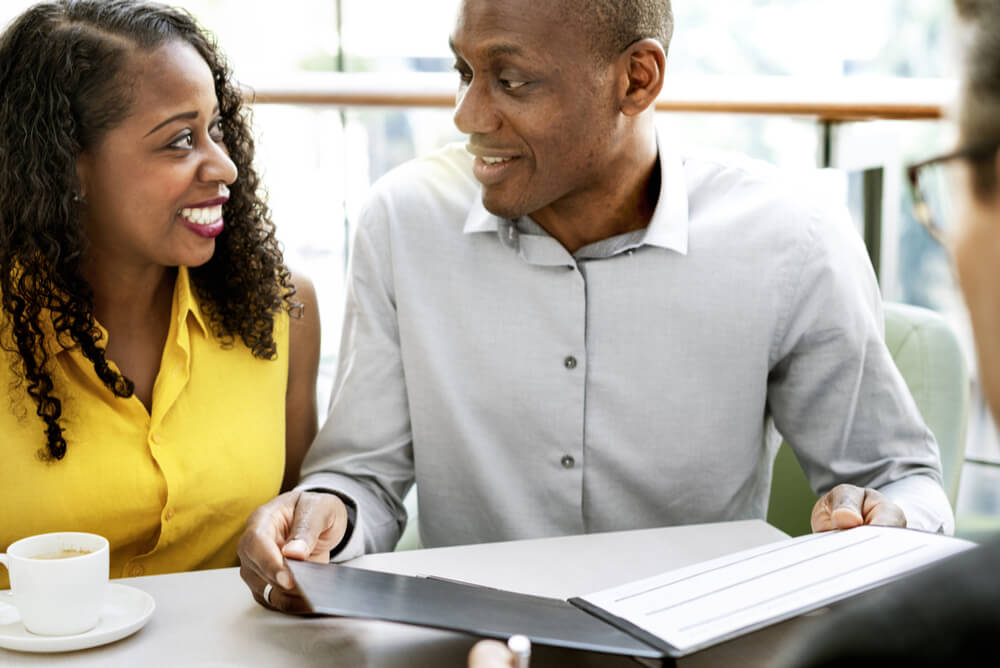 How long does it take to refinance a home loan?
The process of refinancing your home loan can take as long as the initial loan you applied for – up to 60 days or more, especially if you're refinancing to a different institution. The only difference is that you won't be exchanging a purchase or sale contract.
How much does it cost to refinance a home loan?
Refinancing will cost you money. However, the costs may vary depending on your circumstances. Some common costs may include:
discharge fee (or settlement fee): an administration fee that covers the lender's legal costs;
application fees: a fee for processing and assessing a new loan application;
valuation fees: a fee that covers the costs of valuing your property;
a mortgage registration fee: a cost for registering the lender's mortgage on your property's title;
lenders mortgage insurance (LMI): generally, only applicable for loans with a loan-to-value ratio of 80% or more. It's insurance that protects your lender if the sale of your home doesn't cover the outstanding amount owed on your home loan or if you can't afford to make your repayments;
ongoing fees: regular administration fees that can be annual or monthly;
break or exit fees: a penalty fee that may be charged by your current lender for terminating a fixed-rate loan contract early, i.e. prior to the end of the agreed term; and
additional costs: may include costs for title searches, title insurance, surveys, taxes, credit report charges and more.
Frequently asked questions
Ready to refinance your home?
Are you thinking of refinancing your home loan? Consider using our online home loan comparison service to start your search for a new loan! Our service includes products from over 40 lenders and makes it easy to compare the interest rate, comparison rate, repayments, introductory offers, fees, and other features (including extra payment availability, construction and offsets).
You can customise your search to meet your specific financial needs and circumstances, so you'll know you're getting a personalised result. If you'd like to speak to a home loan expert over the phone, call 1800 737 434.
So, what are you waiting for, compare home loan products today!