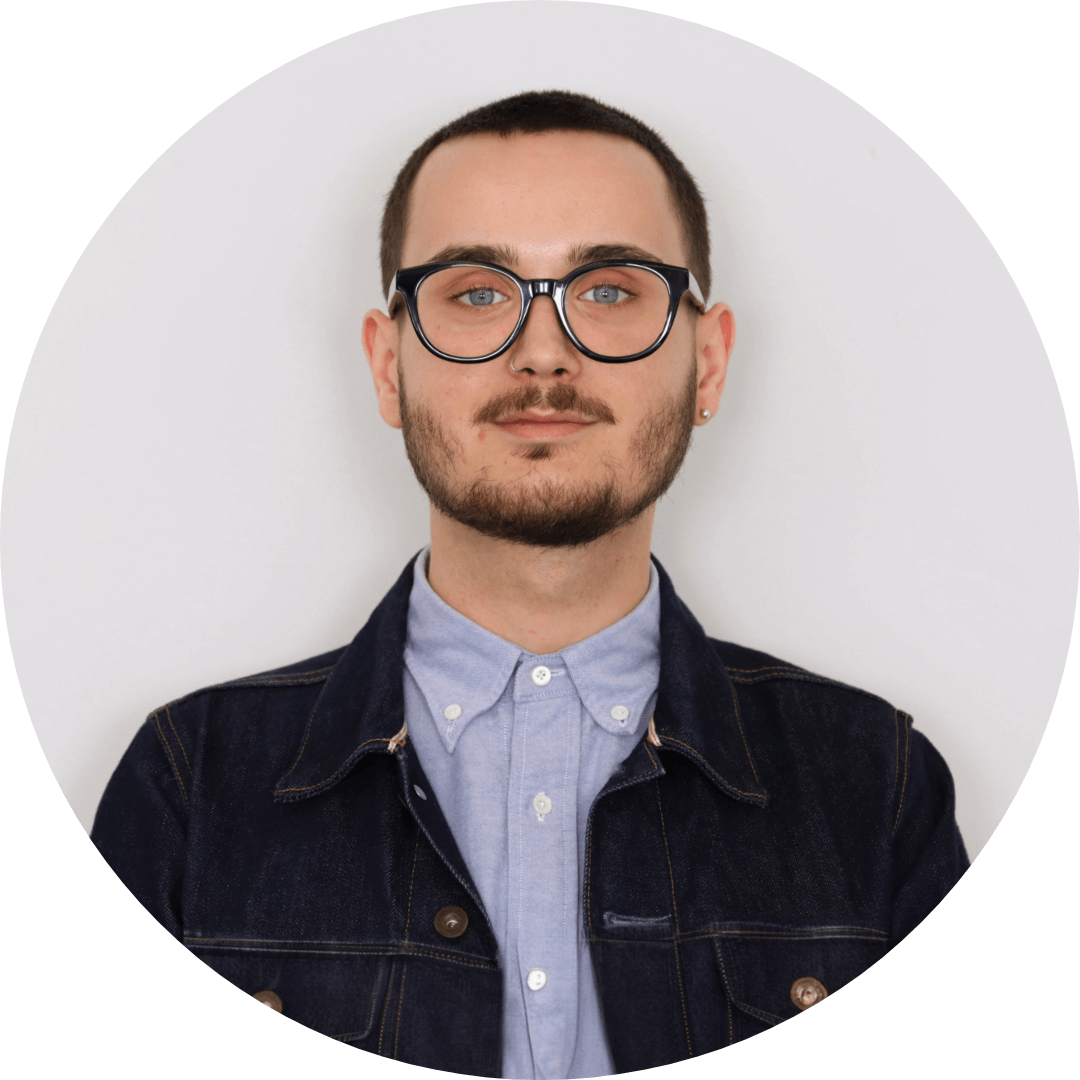 Written by James Hurwood
Reviewed by Stephen Zeller
Last updated 10/11/2023
Key takeaways
As interest rates rise and fall over time, it can be difficult to know whether a fixed rate home loan is the right call – and whether it'll save you money over the loan term. We've put together this guide to help you get to grips with all the important information you need regarding fixed rate home loans, like:
Fixed rate home loans come with a locked-in interest rate for an agreed term, which is generally between one and five years
A fixed rate home loan can give you peace of mind knowing the size of your monthly repayments won't change during the fixed rate period
Fixed rate home loans typically don't allow for making extra repayments, so they may not be appropriate for those wanting to get ahead on their home loan
It's important to know when your fixed rate period ends and to compare your options before that happens to avoid being saddled with a potentially non-competitive revert rate
Why take out a fixed rate home loan?
For the right borrower, fixed home loan rates can offer:
Certainty and stability as you know the exact cost of your home loan repayments for a set period of time
Easier budgeting and cashflow management
Protection against interest rate rises
Lower feature costs
Choosing a fixed rate home loan
Here are a few things you should look out for when comparing fixed rate home loans:
Interest rates. Don't just look at the advertised interest rate on offer; also look at the comparison rate of the loan and the revert rate, as this is likely to be the rate that you'll be charged at the end of the fixed period if you don't refinance or renegotiate your loan.
Features. Fixed rate loans may not generally offer as many features as other types of loans, but some may still offer the ability to make additional repayments, a redraw facility or even an offset account. Keep in mind that interest rates and annual fees tend to increase in line with the inclusion of these kinds of features.
Fees. Keep your eyes peeled for fees such as upfront and annual fees. Some lenders may not charge any of these on their fixed rate home loans, while some may charge higher-than-average fees. Be sure to check the key facts sheet of any home loan product you're considering to figure out what kind of fees you might end up on the hook for.
The fixed rate period and loan term. Consider how long you would like to fix your interest rate for (usually between one and five years), as well as your desired overall loan term. Both these things will influence the overall cost of the loan.
You may want to speak to a financial advisor or to one of our Home Loan Specialists at this stage to get a clearer idea of what you might want from a home loan.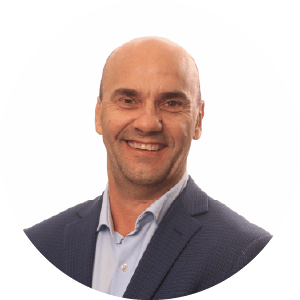 Expert tips for choosing the right fixed rate home loan for you
Our General Manager of Money, Stephen Zeller, wants to make sure Australia's homebuyers are choosing a home loan with the right considerations in mind. His top tips when it comes to fixed rate home loans are:
Breaking a fixed loan can be pricey
Some homebuyers initially take out a variable rate loan with the intention of fixing their rate later, in case they decide they don't like the property or neighbourhood they're living in. If you decide you want to move for this reason, being on a fixed rate home loan could potentially entail substantial break costs.
Consider a packaged loan option
Some lenders might offer you a lower fixed rate if you take out one of their 'packaged' home loan account options that comes with an annual fee. No one likes additional fees, but if they unlock a lower rate, it may be worth considering – especially considering how many thousands of dollars homebuyers pay in interest charges.
We're here to help!
With so many different fixed rate terms and product options available, it can be daunting trying to figure out which products may suit your needs. Our home loan comparison tool can provide you with an easy-to-read breakdown of the different rates available for various fixed terms, as well as provide an overview of any home loan products you're interested in. We also have a team of expert Home Loan Specialists on call who can talk you through any details or questions you'd like to talk through over the phone instead of online.
The basics of fixed rate home loans
What is a fixed rate home loan?
Fixed rate home loans are a subset of home loans that come with a locked-in interest rate for one to five years. They can be used for either owner-occupied or investment loan purposes and you may be able to apply for interest-only repayments or principal & interest repayments. This type of loan could be an option worth considering if you're looking for certainty regarding your repayments and don't fancy the risk of a variable rate mortgage.
How do fixed rate home loans work?
A fixed rate home loan locks in your interest rate for a set period, which is generally from one to five years. For the fixed-rate periods, your home loan repayments will remain the same – if your interest rate doesn't change, then neither do your interest repayments.
After your fixed term ends, you'll be shifted to your home loan revert rate (which can be higher than the average standard variable rate), and your home loan will essentially function as a variable home loan going forward.
What is a split loan?
A split loan is a home loan divided into two components: one that charges interest at a fixed interest rate and the other at a variable interest rate. This allows you to keep a portion of your loan attached to a fixed interest rate, while leaving the variable rate portion of your loan subject to rate fluctuations as they come, whether for better or worse.
Should I fix my home loan?
Fixed rate home loans may not be a one-size-fits-all solution for those seeking stability over the entire life of the loan, since the maximum fixed rate period is generally only five years. However, these loans can offer homebuyers several years of relative normality, so if you have an existing home loan and security is what you need right now, you may want to consider fixing your home loan interest rate. Additionally, first home buyers may have limited borrowing power, and desire financial stability and security first and foremost – so the certainty offered by locking in fixed repayments for a set period can be helpful.
Managing a fixed rate home loan
Can I make additional repayments on a fixed rate home loan?
One downside to fixed rate home loans is that they tend to offer fewer features than variable rate loans, such as the ability to make additional repayments and offset accounts. You may find that some fixed rate loans don't allow additional repayments, and of those that do, they may put a cap on the amount you can make in these. You may also potentially be charged a fee to make those extra repayments.
What fees do fixed rate home loans come with?
The range of fees you'll typically pay on your fixed rate home loan is fairly standard across all types of home loans, and may include:
Application fees and valuation fees. Often bundled in together as a part of the upfront fee, application fees are charged to begin processing your home loan, and valuation fees are charged by the lender so they can value your property and ensure you're being lent the correct loan amount.
Annual fees. You may be charged an annual fee on your home loan, which could cost as much as several hundred dollars depending on the loan.
Annual package fees. If you meet the eligibility requirements for a packaged home loan, the package may attract an annual fee (generally higher than standard annual fees) for the cost of the other products that make up the package, such as a credit card, car loan or insurance.
Ongoing fees and one-off fees. Other potential fees include monthly service fees, late payment fees (if you miss a repayment), redraw and extra repayment fees (if your loan allows it) and more.
Break costs. Switching to a new loan before your fixed term expires can be very expensive, with break fees sometimes reaching the thousands of dollars. This is one of the few home loan fees that's exclusive to fixed rate home loans, and it can vary from lender to lender.
Check the home loan's fact sheet T&Cs for more information on each loan's fees and charges, and be sure to always read the comparison rate warning.
Can I break my fixed rate home loan?
You can break (i.e. refinance, close or payout) your fixed rate loan ahead of schedule, but you'll generally be charged for it. This break fee can be expensive and is usually based on factors such as the balance of your home loan, how long is left on your loan term and your fixed interest rate period. Your loan-to-value ratio (LVR) may also play a part in whether or not you meet the eligibility criteria necessary to refinance with your lender, and will also affect if you pay lenders mortgage insurance (LMI) or not.
It's often in your interest to remain on a fixed loan until the term expires, but if the interest savings offered by switching are enough to offset the break costs, it might be an option worth considering. Just remember to make sure that you meet the relevant lending criteria before you apply to switch, and not after.
That being said, some lenders charge relatively small break fees so it's worth getting in touch with your lender to get an estimate of what your break costs might look like. You may find that the cost of leaving isn't nearly as substantial as you thought it might be.
Important to know
Pros and cons of fixed rate home loans
Different types of home loans each have their own benefits and risks that should be carefully compared and considered.
Advantages
Disadvantages

Consistent repayments
Easier to budget
Avoid interest rate increases
Lower feature costs
Redrawing on a fixed rate home loan
If your fixed rate home loan offers additional repayments, you may have the option of redrawing any amounts you've contributed in excess of your minimum repayments. Just bear in mind that redraw facilities sometimes incur a fee when you use them, and you may have to wait a few days for your application to be processed and for the funds to be made available in your transaction account.
The impact of RBA cash rate changes on fixed rate home loans
The official cash rate has a major influence on home loan interest rates, as it essentially dictates how much it costs banks to borrow money. This means that it has a direct impact on home loan interest rates, as a cash rate change can quickly lead lenders to either increase or decrease the interest rates on their new home loans in line with how the cash rate has changed. During your fixed rate period, however, you will not be impacted by these changes.
---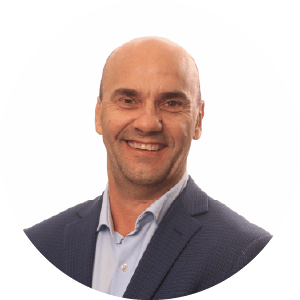 Stephen has more than 30 years of experience in the financial services industry and holds a Certificate IV in Finance and Mortgage Broking. He's also a member of both the Australian and New Zealand Institute of Insurance and Finance (ANZIIF) and the Mortgage and Finance Association of Australia (MFAA).
Stephen leads our team of Home Loan Specialists, and reviews and contributes to Compare the Market's banking-relating content to ensure it's as helpful and empowering as possible for our readers.
---
Want to know more about home loans?