Are fixed rate homes loans right for you?
Choosing the right type of home loan can be extremely daunting. This is especially true if you're trying to decide if fixed rate home loans will be work out cheapest in the long-term. As interest rates can change, it can be difficult to determine whether this type of home loan will offer you the most competitive rate.
It is therefore important to compare fixed rate home loans to variable rate home loans, including the advantages and disadvantages, to see how they could affect your current and future needs.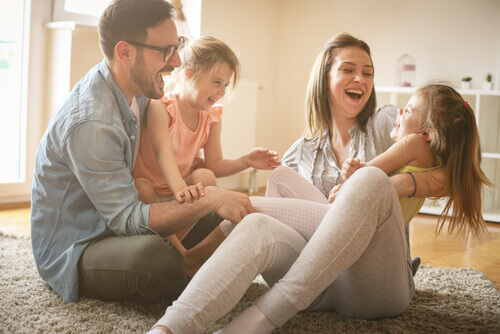 What are fixed rate home loans?
Fixed rate home loans lock your home loan repayments into an interest rate for a certain period: typically one, three, or five years. Once this term concludes, your home loan repayments will be subject to variable interest rates, unless you decide to enter into another fixed term loan.
Most banks, mortgage brokers, building societies, credit unions, and Australian lenders offer fixed rate home loans. When you apply for a fixed interest rate on your home loan, your lender will typically offer you a rate lock. This means from application until settlement, which takes around one month, your agreement will not be influenced by any interest rate changes.
The official cash rate is a major influence on home loan interest rates. This cash rate is the rate of interest the Reserve Bank of Australia (RBA) charges on overnight loans to commercial banks. The official cash rate pushes lenders to either charge a higher or lower amount of interest on their loans. On top of this, your loan to value ratio (LVR) can also affect the interest rate of your mortgage. Typically, the greater your home loan's LVR, the greater risk you are to your lender. This means home loans with an LVR over 80% will typically attract a higher interest rate.
What are variable rate home loans?
As its name suggests, a variable rate home loan means you are repaying your home loan at an ever-changing interest rate, depending on how the official cash rate performs, your lender's rate, and your LVR.
Fixed rate home loans versus variable rate home loans
Deciding between a fixed rate home loan and a variable rate home loan really comes down to your budget and current and future needs.
Fixed home loan rates advantages and disadvantages
Fixed home loan rates offer certainty, as you will always know the exact cost of your weekly, fortnightly, or monthly loan repayments. This can make budgeting easier, especially for first home buyers who are dealing with up-front expenses (like renovations and moving costs) and the regular repayments that follow.
Additionally, this type of home loan is especially beneficial when you lock your loan into a low-interest rate. If the official cash rate increases during your fixed term, your interest rate will be unaffected.  However, if the official cash rate causes interest to decrease below your fixed interest rate, you won't save any money either.
So, what are the disadvantages? If you want to end your contract because you plan on selling or moving, you will likely be subjected to a break fee, which can be quite expensive.
Another drawback for fixed home loan rates is the restrictions on additional payments to your loan. Sometimes these extra repayments incur a fee, are capped to a certain amount, or prohibited altogether.
Variable rate home loan advantages and disadvantages
Variable rate home loans allow you to make extra repayments at (typically) no extra cost. This means you may be able to pay off your loan faster and, depending on the official cash rate, save on interest. Other benefits include:
Unlimited redraws on additional repayments. A redraw facility allows you to borrow money you've already paid on your home loan.
Saving on interest by setting up an offset account. An offset account is a transaction account which can be linked to your home loan. The amount you have in this account will help offset the interest payable on your loan.
Easier to switch loans if you find a better deal, or if you want to move or sell.
With these benefits, however, come certain disadvantages. It can be quite hard to budget with certainty, as loan repayments are subject to interest rate changes. This can be a particular point of stress, as some may find it hard to prepare themselves for large interest rate changes.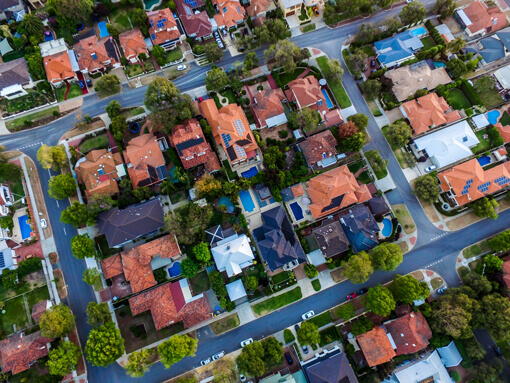 Split rate home loans: best of both worlds?
Another type of fixed rate home loan is a partially fixed rate loan, otherwise known as a split loan. This allows you to pay a fixed interest rate on a portion of your loan repayments, while the rest of your loan is subject to variable interest rates.
Split rate home loans take on the advantages and disadvantages of both fixed rate and variable rate home loans. This type of home loan may suit you if you want to be certain of the cost of regular repayments, as well as take advantage of interest rate drops on the other part of your loan. Again, there is inflexibility on the fixed portion, and uncertainty of interest rate changes for the variable portion.
An example of how different home loan rates could benefit you
If you were to save up a deposit and needed to borrow $400,000 for a $600,000 home, you would need to make monthly repayments, including interest, on the borrowed amount. By using Compare the Market's handy Loan Repayment Calculator, you could calculate your potential monthly repayments:
| | |
| --- | --- |
| Type of loan rate | Outcome |
| Fixed rate loan | With a fixed rate of 4.5% for five years, monthly repayments could be $2,026.74.* |
| Variable rate loan | If the interest rate is at 4.25%, you would need to pay around $1,967.76 per month. If the bank increases the interest rate to 4.75%, the monthly repayment amount would increase to $2,086.59.* |
*These calculations are based on a 30-year $400,000 loan with no loan fees.
From this example, it is clear that while a variable rate loan may save you an initial amount of $58.98 per month, interest rates can increase and result in higher repayments. These home loans each have their own risks that should be carefully considered.
Why compare fixed rate home loans?
When you compare fixed rate home loans, be sure you keep in mind that the lowest fixed rate home loan could be an introductory or "honeymoon" offer. This means you will only be charged the lowest fixed rate on your home loan for a certain period of time, before the interest fixes at a higher amount. Moreover, be sure to single out upfront and ongoing fees in a variety of home loans, so you can find the best fixed mortgage rates for you. Uncover the best deal for you by comparing different home loans.