A great-value electricity plan can help shave dollars off your next bill. However, you can easily save money if you're savvy with your day-to-day electricity usage.
Check out our handy tips and tricks that can help you ease the strain on your next bill.
How to save electricity at home
Saving on electricity can be easy if you know how to increase your appliances' efficiency. Some of our top tips are to:
1. Install insulation to save electricity
An affordable way to improve your heater or aircon's efficiency is to install insulation if you don't already have it. Insulation can regulate your home's indoor temperature by preventing the indoor and outdoor temperatures from flowing in or out of your home.
Consider the figures for freestanding houses with no insulation from the Mackay Regional Council:
walls can account for up to 20% of heat loss/gain;
ceilings and roofs can account for up to 45% of heat loss/gain; and
floors can account for up to 20% of heat loss/gain.1
Smaller homes are usually more energy-efficient because they offer less surface area for heat to escape and enter. Freestanding homes generally use more energy for heating and cooling than those with shared walls or roofs as well.
When you're trying to heat or cool down areas of your home, close off any unused room(s) to improve energy efficiency.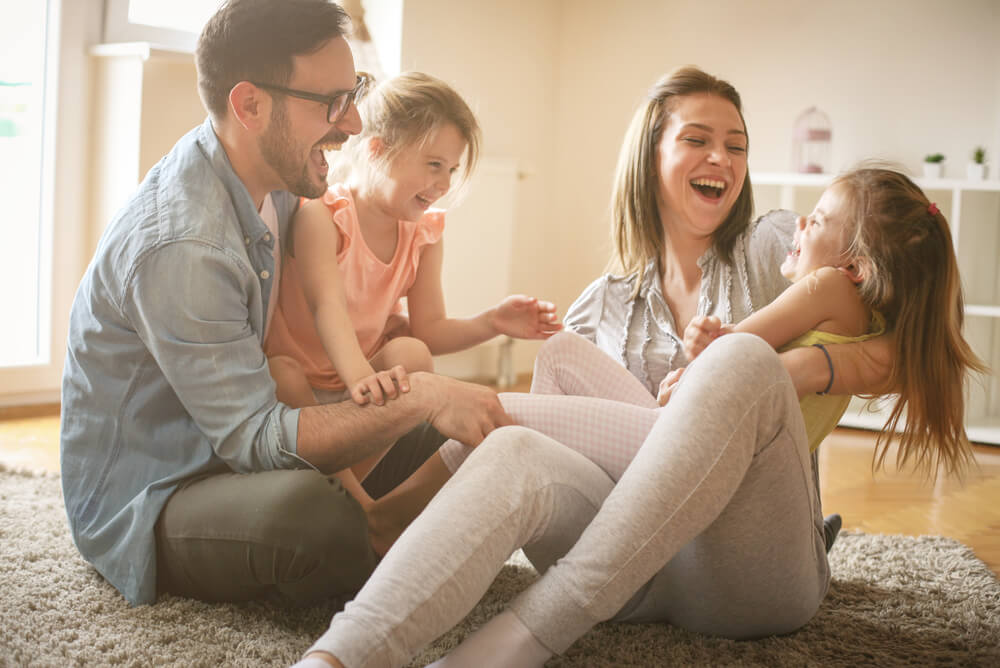 2. Replacing older appliances with energy-efficient appliances can help you save electricity
As a rule of thumb, most older appliances are less energy-efficient than their modern contemporaries. As such, replacing old household appliances such as fridges, freezers and washing machines that are in constant use can have a big impact on electricity use. Find out more about energy-efficient appliances.
Modern refrigerators can use 40% less energy than older models from 15 years ago.2 Similarly, newer large appliances, such as washing machines and dishwashers, can be far more energy-efficient than older models; especially where they have eco-functions that can also help reduce water use.
The energy star rating system is a quick and easy way to compare appliances' energy efficiency.  So, make sure you refer to this system before making your purchase.
Keep in mind that modern appliances or technologies that have large screens or powerful software, such as TVs and modern gaming consoles, may use more energy than older models.

3. Avoid wasting money to standby power
Standby power is a reasonably new concept, with newer appliances being the major culprits. Most appliances or technologies that we plug into wall sockets use power if the switch is turned on at the wall, sitting ready for action in 'standby' mode.
This so-called 'vampire power' can comprise as much as 10% of your electricity usage. It's reasonably easy to avoid by switching things off at the wall rather than using the power toggle on the appliance itself.
Typical appliances that consume standby power include:
televisions
computers
gaming consoles
laundry machines
dryers
hairdryers
electric toothbrushes.
4. Don't use energy needlessly
While long, hot showers, clothes dryers, heat-drying your dishes and other niceties are convenient and pleasing to use, they can rack up your bill quickly. Consider some of your energy habits and how you may be using energy needlessly. Try some of these tips:
turn off lights that you're not actively using and use natural light when you can;
take shorter showers with warm water instead of hot water;
wash your clothes in cold water;
only wash your clothes when you have enough for a full load;
hang your washed clothes instead of throwing them in the dryer; and
airdry your dishes instead of using the heat-dry setting on your dishwasher.
What uses the most electricity in the home?
Certain appliances will eat up your electricity more than others, including air conditioners, heaters, heaters, fridges and ovens. Think about how you can apply the following tips at home to increase efficiency and save electricity:
1. Air conditioners may cost $20 to $315 per year3
Air conditioners are typically the most energy-intensive appliances. The best way to save on air-conditioning, in this case, is to keep them off and cool the house in other ways:
shut curtains during the day;
keep doors and windows closed as soon as the sun rises;
seal up any gaps under doors and around windows and pipes;
use outdoor awnings and carefully planted shade plants to help make a big difference; and
set thermostats at a warmer, yet comfortable, temperature to reduce energy usage.
2.     Heating may cost between $70 to $4,280 per year4
Electric heating elements are among the most electricity-hungry devices in the home. Like air conditioners, avoid turning them on until absolutely necessary by keeping warm in other ways:
seal up all the gaps;
close off unused rooms;
put on warmer clothes;
open curtains during the day and close them at night; and
use the lowest heat setting that's comfortable.
3.     Water heating may cost from $150 to $555 per year5
If you heat your water with electricity (instead of gas), these tips and tricks could help you reduce your energy bill even further:
have shorter showers and consider using low-flow showerheads. The less water you use means minimal reheating in your hot water system;
lower the temperature of your hot water system thermostat by a couple of degrees to use less energy;
wash most of your clothes in cold water to conserve energy;
insulate hot water pipes that lead into the house;
in smaller households, move to on-demand hot water systems; and
investigate solar-boosted hot water systems.
4. Fridges may cost between $59 and $201 a year6
Old fridges are typically less efficient than more recent models. As such, upgrading will usually save money on electricity. Though, it may take you a while to see savings on this initial investment. Here are some further tips:
check fridge door seals and replace them if necessary;
use a thermometer to check the internal temperature of the fridge and freezer;
adjust the thermostat to the warmest setting that keeps food fresh; and
position the fridge in a cool spot out of direct sunlight.
5.     Ovens may cost around $83 a year7
Due to its size, an oven can waste a lot of energy. However, there are ways to reduce that usage:
think about whether the microwave or grill might be a better option;
avoid using the oven in summer if it's competing with the air conditioner; and
as with fridges, you should check oven seals and replace them if necessary.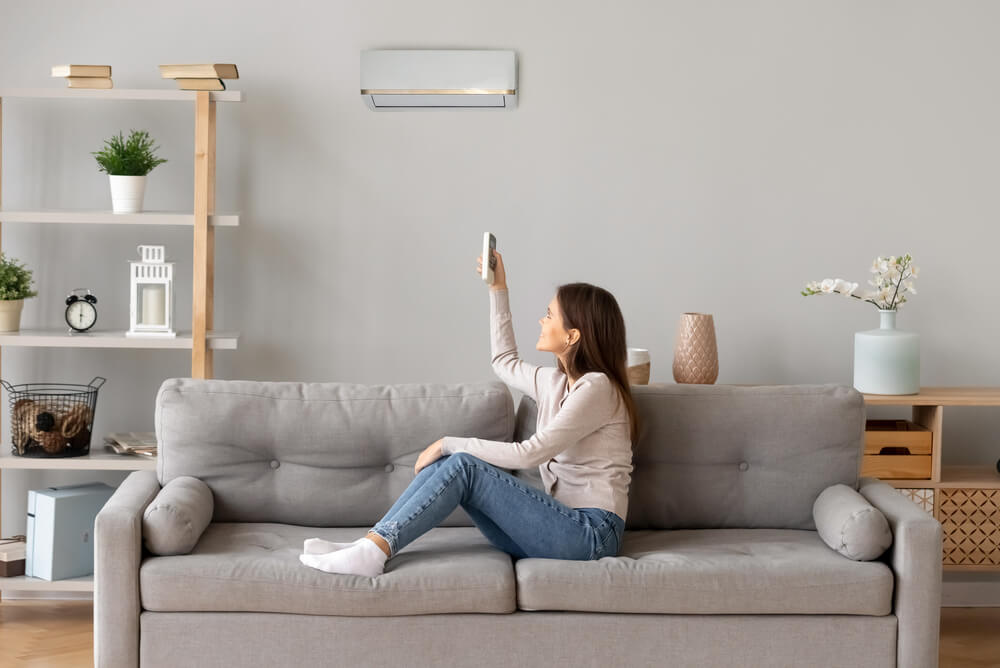 Seasonal tips for saving electricity
It can be difficult to save during the heat of summer and chills of winter when our energy consumption is usually the highest. We've put together a guide to saving energy for your convenience.
Saving energy in summer
The sweltering heat of Australia's summer sun can be searing and relentless. While this may be fine for beachgoers and pool owners, many of us turn to our air-conditioning units, which can rack up the numbers on the energy bill. We've put together a list of tips to help save energy:
Don't go for the biggest and most powerful air-conditioning system unless you really need it.
Shade your unit as full sun will heat your air conditioning unit, making it work harder.
Turn to your fan before turning to the air conditioner.
Clean the filters in your unit so it can run efficiently.
Block the sun from heating up your home through the windows by making use of your curtains and shades.
Close all the windows and doors and seal any gaps that might let the cool air escape.
Use cool water in the shower and when rinsing dishes.
Energy-saving tips for winter
Certain parts of Australia can get uncomfortably chilly during winter. If you make a habit of using the heater to stay warm, here are some tips that may help you save energy:
Reach for thick jumpers and blankets before raising the temperature of your heater.
Contain the heat as best as you can by closing doors and windows and sealing any gaps where drafts may enter.
If you're heading out, even for a short while, turning the heating right down but not off entirely. You'll maintain a base temperature without having to start again.
Consider using an energy-efficient kettle if you consume a lot of hot drinks. Electric kettles use extraordinary amounts of power for the work they do (especially when the kettle is full).
Humidity can make you feel more comfortable at a lower temperature because moisture conducts heat better than air. Use a humidifier and run your heater two or three degrees below what you're used to.
Ready to maximise your savings?
Combine your newfound energy-saving tips with a great-value plan to maximise your savings! Simply use our free energy comparison service to compare a range of offers from some of Australia's top providers.
You can compare each energy plan's usage rate, discounts and features all in one place. If you do find a competitive offer, rest easy knowing that it will cost you the same as if you went directly to the provider.
So, what are you waiting for? Compare energy plans today!