If you've ever researched electricity providers (also referred to as retailers) or wanted a better idea of how much power you consume, chances are you've heard about smart meters.
But what are these devices, how do they work, and can they help you save on power? We answer these questions and more in this article.
What is a smart meter?
A smart meter is a power-monitoring device that replaces traditional electricity meters and provides you (and your energy retailer) with insight into your energy usage. Smart meters record and send energy usage information data in half-hourly blocks to your energy provider to measure the amount of electricity you use.
Also known as type 4 meters or advanced meters, these digital devices can do more than track your power usage. They can:
remotely turn power supply on or off;
measure the power quality at your home; and
notify distributors (the companies responsible for maintaining infrastructure such as power lines and electricity poles) of power cuts.
There are also other meters available that aren't smart meters. For example, basic meters only record data every three months, while type 5 meters can still record half-hourly data, but can't do things that type 4 or advanced meters can do.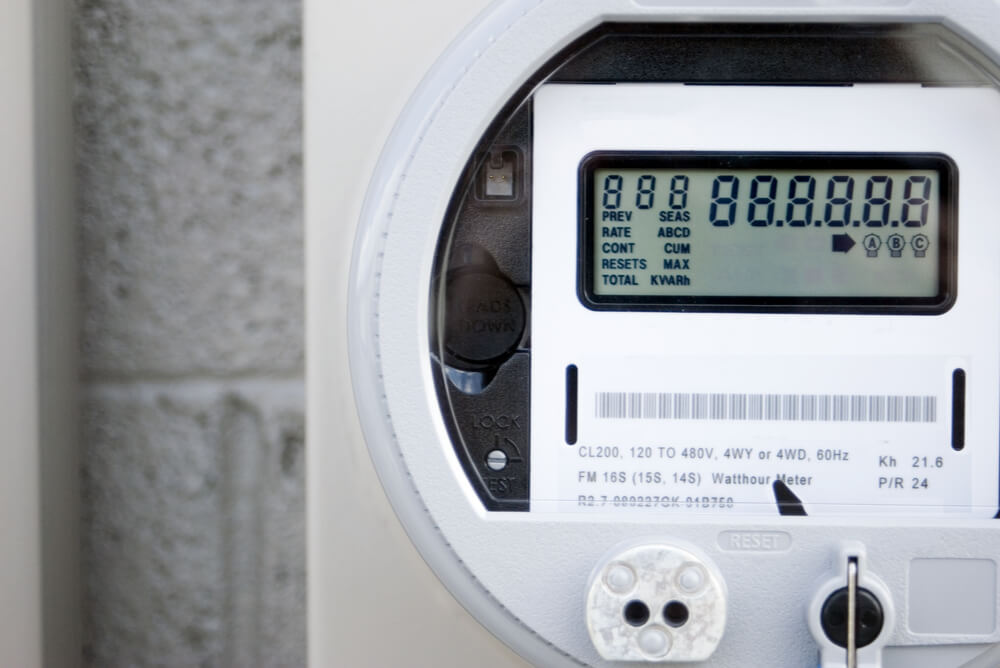 How much does a smart meter cost?
There's no single cost for smart meters, as it can vary between electricity providers. Some may waive upfront costs or installation fees but include other fees as part of your bill. Others may set their own servicing and maintenance fees.
Always discuss these costs with your provider and compare your options.
Am I eligible for a smart meter and how do I get one?
Whether or not you're eligible for a smart meter will vary depending on a series of factors. These include:
If smart meters have been rolled out across your area (for example, smart meters are now installed in nearly all Victorian homes2)
If you're moving into a new build home (retailers must install smart meters for new all connections3)
If smart meters are required for your new electricity plan
If you are installing a solar PV system
If an existing meter needs to be replaced.
Contact your energy provider to see whether you're eligible to get a smart meter and what the next steps are. Your electricity retailer is responsible for providing meters and will do so if you're offered a product that requires a smart meter to be installed or if your current meter needs replacing.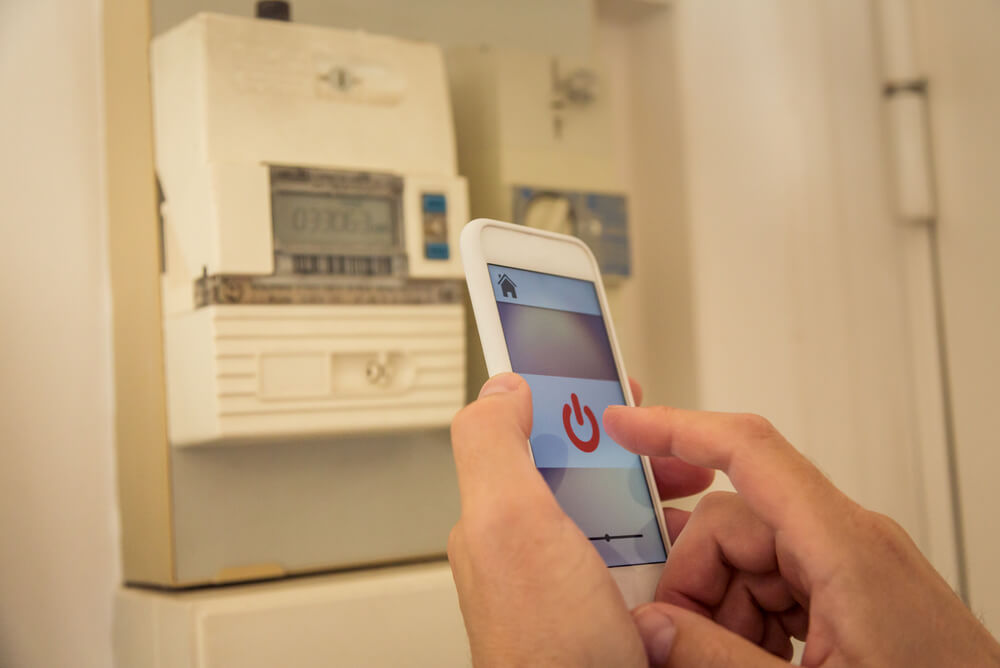 What are the benefits of using a smart meter?
There are many advantages to utilising smart meters in Australia, both for electricity retailers and customers.
Not only are smart meters one of the more effective ways to keep track of your energy usage, but they can also improve the level of service your energy retailer can provide. If you meet other eligibility requirements, smart meters may allow you to access time of use tariffs to possibly save money. here are six major benefits that you can get from using smart meters, including:
Removing the need for manual meter readings
A smart meter's core function is to transmit your household's energy usage levels to your electricity provider. According to the Government of South Australia, you may incur costs for manual meter readings as smart meters become more common.5
Communicating important updates to customers
It might surprise you to learn that your smart meter can also act as a simple communications device if you have an in-home display, have registered for SMS or have an online account or app that can view your energy information. Energy providers can send out public warnings about major power outages in your area and the estimated restoration time.
Identifying outages and faults in the service
Thanks to your smart meter's continuous two-way dialogue between your household and your energy retailer, it can also help your distributor quickly identify if there are any faults in the service. This minimises downtime and helps streamline the reconnection process in the event of a blackout, ensuring your provider can get your power up and running again as quickly as possible.
Performing connections and disconnections when moving
Smart meters can remotely perform some key tasks on behalf of your energy provider, such as connecting and disconnecting your energy when moving. This makes moving to a new home quicker, easier and cheaper, as your meter is read daily. It also means you can switch retailers sooner since you don't need to wait weeks or months for the distributor to manually physically read the meter and transfer the account.
According to the Victorian Government, smart meters can also slash disconnection and reconnection fees, as companies don't physically need to come to a property to turn power on or off.1 However, this can only occur if it's safe, otherwise they'll still need to physically attend the property. Distributors can still set their own fees for this service, which can also vary between states.
Monitoring your energy
You can monitor your energy usage in real time with web portals, smart meter apps and in-home displays, which gives you more control over your usage. For example, they can help you figure out the best and worst times to use appliances with high-energy usage. You can also set up your system to receive warning messages for excessive energy usage.
What's more, if you have solar, you can monitor what percentage of solar you're using and change your usage patterns to take advantage of your solar panels electricity generation.
Timing your smart appliances
With smart meters, you can time when your appliances will start or turn them on remotely to manage energy usage if you have smart appliances and wifi connection.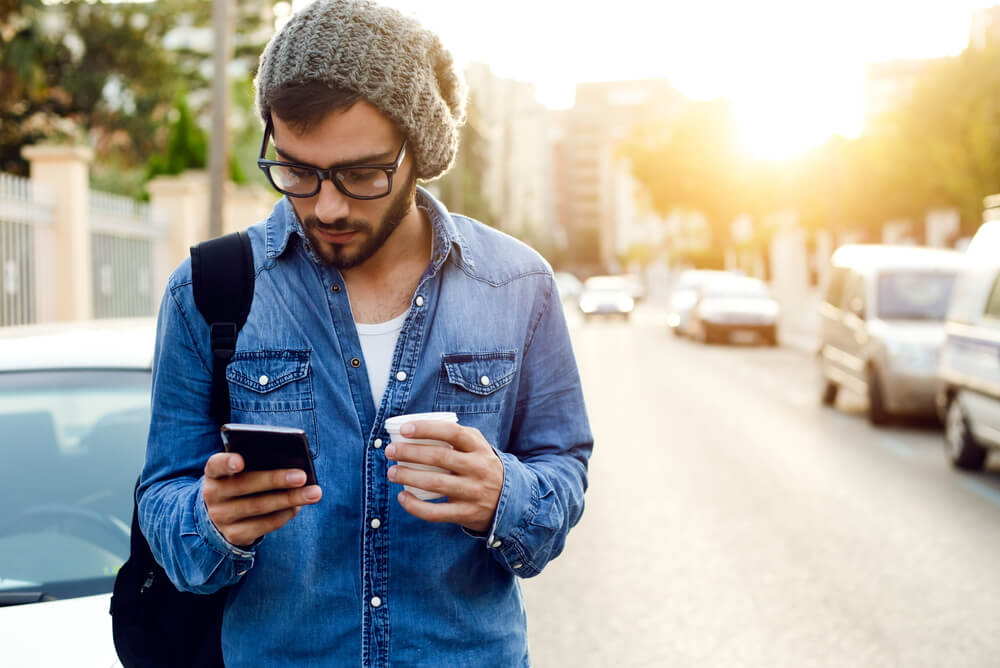 How can smart meters save me money?
Smart meters give you more options for saving money; chiefly, through electricity tariffs. Essentially, when electricity demand is high (i.e. weeknights), it can be most expensive to 'buy' from the retailer. When demand is low, it costs less. Adjusting your behaviour using data from your smart meter is one way to save – providing you have the corresponding tariff to go along with it.
If you have a single rate tariff and not a time-of-use-tariff, adjusting your behaviour won't impact your electricity bill because you'll be charged the same amount for electricity during the day and night. You can still look into energy-saving devices to reduce your overall consumption.
With traditional basic meters (also known as type 6 meters) that are only read once per quarter, your retailer won't have any idea what time of day you used energy throughout the billing period. As such, you can only access single rate tariffs.
With smart meters, on the other hand, you may have access to time of use tariffs, as your provider will have the ability to monitor your usage throughout the day, and charge accordingly.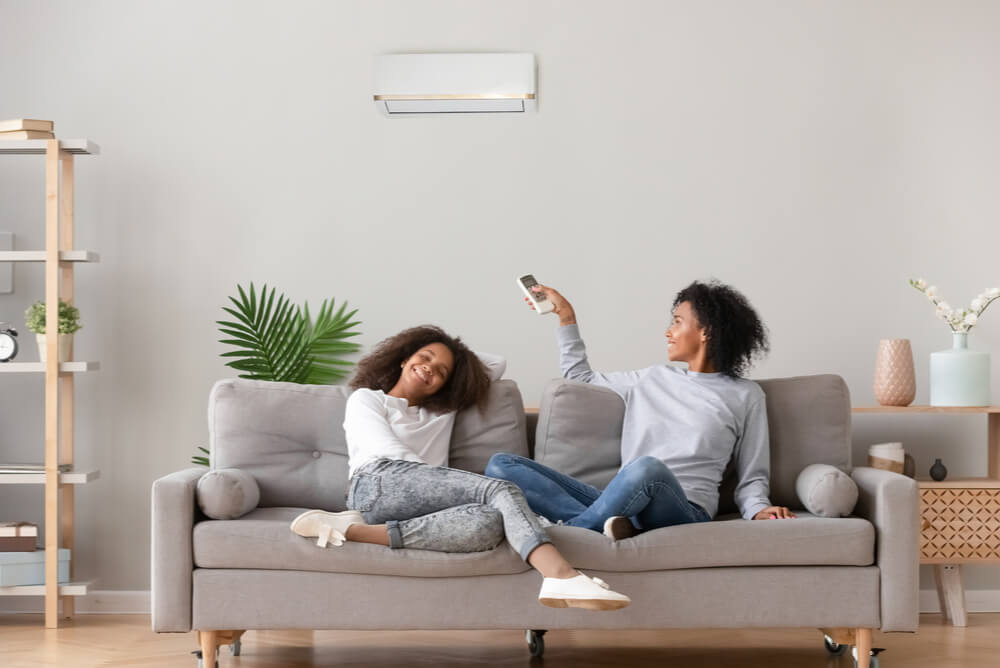 If you are eligible for a time-of-use tariff, you can take advantage of this by:
Avoiding heavy usage in peak periods (e.g. Monday to Friday evenings, but check your contract to confirm when your specific peak periods are) by not turning on heavy power appliances (e.g. clothes dryers, washing machines, ironing, dishwashers, water heaters and pool pumps).
Utilising lower off-peak prices (e.g. overnight on Saturday and Sunday, or before 2pm weekdays, but check your contract to confirm when your specific peak periods are) by doing washing or ironing at these times.
Using shoulder periods whenever possible, measured in between peak and off-peak periods, which costs a bit less than peak charges.
How do I read a smart meter?
While smart meters can track your electricity usage, they're not something you can read manually. Instead, the meter service provider will receive information about your electricity consumption and then make this information available to you.4
You'll usually be able to access this information online by logging into an account with your electricity provider. You usually have the option of viewing your hourly, daily, weekly and yearly usage.
Read on to find out about other types of electricity meters.
How do I read a smart meter for solar power?
Smart readers track your home's entire electricity usage, including that created from solar power. Your meter service provider will obtain data about your electricity usage, how much solar power you're generating and consuming, and if any excess energy is being sent to the power grid.
They will then make this information available to you, usually via an online account or app.