Whether you live in a small community or a thriving smart city, smart grids are changing the electricity market in Australia and around the world. As technology continues to evolve, so does the way electricity is supplied to our homes and businesses. This guide explores smart grids and how they're changing the electricity market.
What is a smart grid?
Smart grids offer two-way communication between electricity providers and users. Electricity and information can be transported both ways between providers and you. Information can also be shared between you and distribution networks, power plants and retailers.1
Essentially, a smart grid is an evolution of the traditional electricity grid that uses improved technology to offer this two-way communication.
Electricity grid vs smart grid. What's the difference?
In the past, electricity grids offered one-way interaction. Power could be supplied to businesses and homes through transformers, transmission lines and substations, but the grid couldn't respond energy consumption and demand changes. Meanwhile, smart grids offer two-way communication between electricity providers and users.
Smart grids are electricity systems that can support renewable technology, help distributors (who are responsible for delivering electricity) better manage service issues and outages and give you more control over the electricity you use. The main difference between traditional electricity grids and smart grids is that smart grids allow electricity and information to be transported both ways between providers and you.
What do smart grids do?
Offering two-way communication is a major function, but what else are smart grids capable of? In a nutshell, smart grids make the electricity industry more efficient, more reliable and improves electricity availability by reacting to changes or disruptions quicker than distributors could in the past.
Smart grids can:
work with smart meters so you have access to a wide range of products and services, such as energy storage and energy management services;2
allow you to alter your energy use to your advantage (for example, you could spread demand from peak to off-peak and take advantage of off-peak rates if you're not on a flat tariff);3
increase sustainability of the electricity network and make the power grid more resilient to outages and other problems;3
allow electric power to be saved when it's needed most through energy storage and batteries;3
help with the integration of renewable energy systems, such as wind, hydroelectricity and solar power;4
improve the efficiency of electricity transmission;3 and
manage issues (such as power outages) in real time.5
Similar to how we use communications technology to connect online, smart grids are a complex network of new technologies, computers, equipment, automation and controls that work together and with the electricity grid to improve the service offered to you and the community.
Smart grids are already a part of the Australian energy sector,4 intended to benefit the environment, improve the power grid as a whole and give more control to the consumer.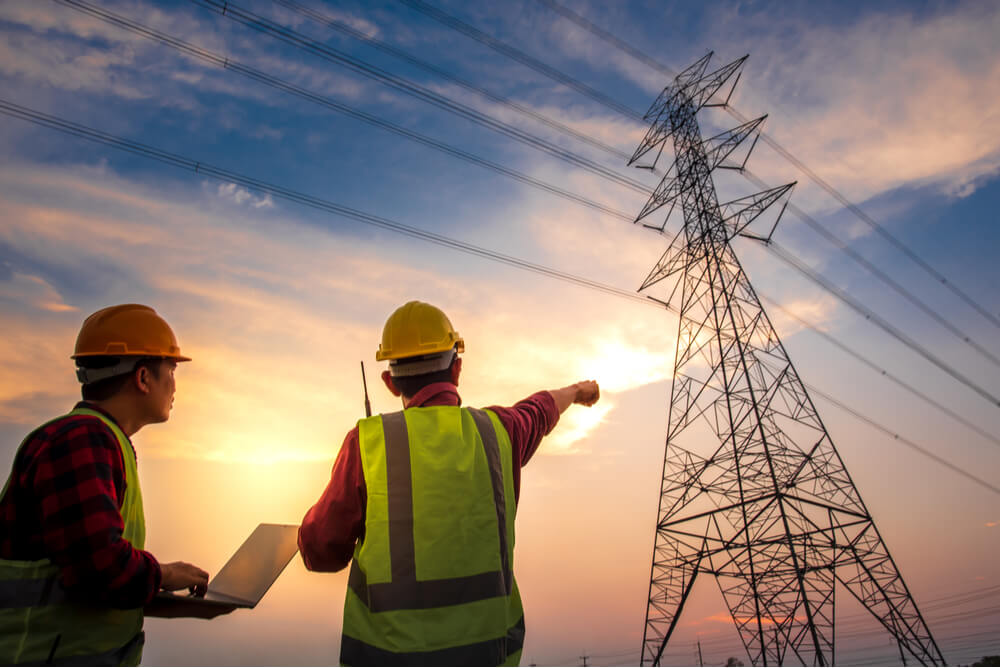 What are the pros and cons of smart grids?
The benefits of smart grids
Smart grids have many benefits for you, electricity consumers, the environment and other stakeholders in the wider community. In addition to smarter power generation, they can:
benefit the environment by smoothing power flow and demand;6
rely more on renewable energy generation, which can reduce carbon dioxide emissions and allowing more Australians to generate their own power;7
give you more control of your electricity usage and the option to take advantage of smart devices and technologies;3
prevent blackouts and reduces disruptions to an electricity supply if there's an issue on the network;
replace outdated infrastructure with new frameworks, improved digital technologies and improved power quality;3
meet energy demand as Australia's population grows and electricity consumption increases; and
help distributors and providers offer you an improved service, with real-time information, reliability, lower prices and more.
The downsides of smart grids
​While there are many benefits of smart grids, there are also some challenges. These include:
a threat of cybersecurity attacks, as more aspects of the electricity grid move online;
the need to update existing policies, as electricity rules change with the transforming electricity grid;
a lack of guidelines and standards; and
high costs to implement changes.
Smart grid technology and smart homes will work together
As the electricity grid changes, so will your home, so you have greater control and choice over the power you use. Primarily, it will be a home area network (HAN) that connects your electricity use to the grid. A HAN is a network within your home that connects smart appliances, electric vehicles, thermostats and other electric devices to one energy management system.8
A HAN is almost like a mini-Internet of things (IoT), which describes the many global devices connecting to the internet to share information, technology and data.
Here are some changes many Australian homes have already undergone to connect to the smart grid.