Aussies love their pets, with almost two-thirds of households owning at least one pet in 2019.1
Many pet owners will tell you, with this responsibility comes various expenses: food, vaccinations, grooming and other products and services to keep their furry family members happy and healthy.
What about pet insurance? You may have heard of it, but do you know how much it costs?
How much is pet insurance?
The cost of your pet insurance will vary depending on what type of policy you choose. According to Moneysmart, pet owners typically spend between $20 to $60 a month on pet insurance – or $240 to $720 every year.2
By comparison, pet owners put around $450 towards vet expenses every year, along with roughly $300 to $450 spent on flea, tick and worming treatments.2 Other expenses vary however may include things such as council registration, pet food, grooming and vaccinations. However, the most significant expenses may come from emergency medical procedures if your pet gets sick or injured, which can tally up to the thousands depending on the procedure.  
While pet insurance might not cover all of these expenses, it can go a long way to easing the financial burden of some of these costs.
What factors impact your pet insurance premiums?
When it comes to pet insurance, your premium is calculated using a combination of factors about you and your pet, in order for each person to pay a fair price for their pet insurance. The following factors can affect your premium amount:
age
breed
where you live
desexed/spayed status
gender
animal type (dog or cat).
In addition, each pet insurance policy is priced differently depending on the type of cover. This is because each policy covers different medical expenses, with comprehensive being the more expensive cover as it offers a broader range of protection for specified accidental injuries and illnesses (some policies also offer optional routine care for check-ups, vaccinations and more).
Conversely, basic cover is the lower cost option as it only covers vet expenses for specified accidental injuries. While policies may also include illness cover, a basic policy may have a lower annual amount you can claim or offer a reduced reimbursement percentage.
Another factor that can affect your premium is your excess. This is the out of pocket amount you pay when you make a claim. If you elect to pay a higher excess, you may pay less each month in insurance premiums – and vice versa.
Finally, each insurer prices their products differently, which means no two policies are likely to cost the same.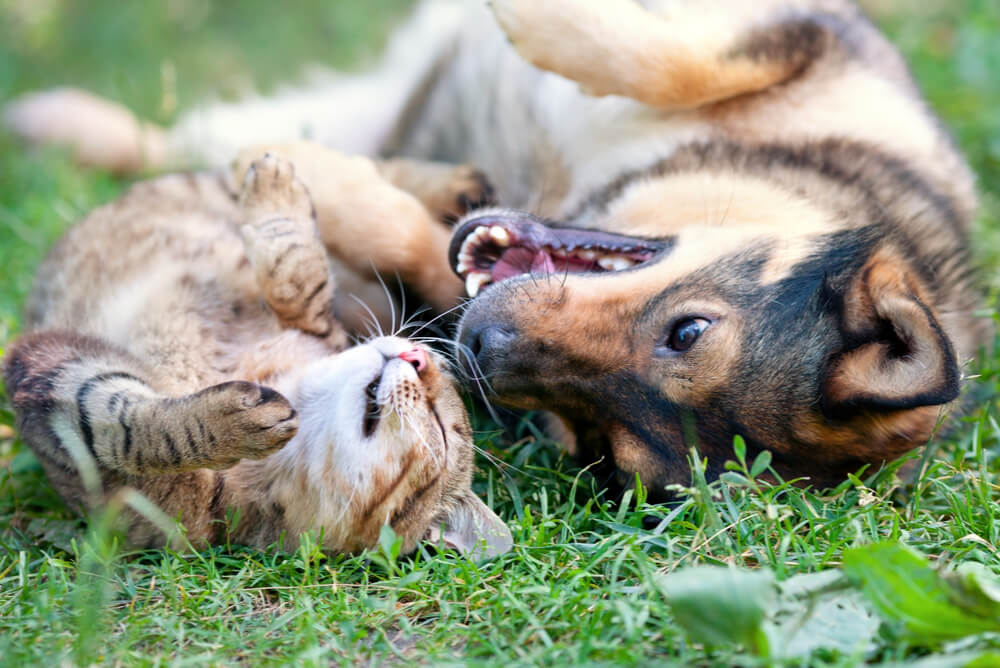 How to save on your pet insurance policy
You may have pet insurance already, just in case you're caught unawares by surprise expenses. However, many Aussies may be paying too much for their policy, and for pet care in general. Here's some tips on how you could save.
Compare policies before you buy
Comparing a number of providers and policies can help you not only weigh up coverage and benefits, but also price, so you can look for a cheaper price on the same level of cover.
Insure your pet from a young age
Many insurers will not insure pets beyond a certain age, plus any pre-existing conditions likely won't be covered. Starting coverage from an earlier age before any health issues arise can mean it is less likely that your pet has a pre-existing condition that is excluded from cover – potentially saving you money at claims time.
Increase your excess payment
Pet insurance policies often allow you to choose your excess payment or have no excess payment at all. An excess payment refers to a cost that you contribute toward a claim. If you have the option of increasing your excess payment, this means your annual premiums will be cheaper.
Keep in mind that the excess is subtracted from the payout amount, meaning you'll get a bit less from the insurer if you make a claim.
In a similar way, instead of an excess, many insurers offer different levels of cover that may pay a percentage toward your eligible vet bills. The higher the percentage paid the higher the premium will be. This will save you money on your premiums however you need to also consider that at time of a claim you will be contributing a higher proportion towards the cost of the eligible vet bill.
The impact of dog breeds on cost
Your canine companion's dog breed can have a huge impact on the cost of pet insurance. Purebreds, Brachycephalic (short-nosed) breeds and large breeds are typically more expensive to insure than smaller breeds and mixed-breeds. This is because some breeds are more likely to have health issues due to genetic predispositions.
Knowing the health issues of your dog's breed can help you be prepared and know what to look for to ensure they're happy and healthy. Just like microchipping, desexing and using tick or flea treatments, taking steps to prevent health issues and equipping yourself with knowledge is equally as important.
Compare to see how much pet insurance costs
Comparing pet insurance policies can give you a better idea of how much it'll cost to cover your pet. Here's where we can help.
Our free pet insurance comparison service compares policies from a range of different brands in Australia side by side. All we need is some details about you and your pet, and we can help you find cover in a matter of minutes.
Whether you're looking for something basic or more comprehensive, see why it pays to compare with us today.
Need more information on pet insurance? Learn more about the different types of pet insurance.