It's hard to beat the happiness that fur babies bring to families, but that joy can quickly turn to shock when you realise pet ownership costs more than you think.
Basic expenses like food, vaccinations, and grooming are just part of the equation. There's another significant but vital expense to consider – pet insurance.
How much is pet insurance?
The average cost of pet insurance can vary between $25 and $80 per month,1 although premiums may be more and will vary depending on your pet (e.g. breed), policy (i.e. level of cover), and insurer. By comparison, standard vet bills (not including bills for unexpected health problems) can cost pet owners about $450 each year, according to Moneysmart.2 And this doesn't even include other expenses like council registration fees, pet food, grooming, and other pet care costs. However, the biggest hit to your pocket can be the emergency medical procedures your pet may require if they get sick or injured, which can cost thousands. While pet insurance might not cover all these expenses, it can pay for a big portion of your veterinary care costs. It can be especially worth it if your dog's breed is prone to ailments that may require ongoing treatment or care (e.g. arthritis, hip dysplasia), although you'll have to take out cover before your pet is diagnosed with that condition. Not all conditions are insurable, so check your policy's terms for more details.
What factors impact your pet insurance premiums?
Various factors can affect how your pet insurance premiums are calculated. These will mostly relate to information about you and your pet to ensure everyone pays a fair price for their pet insurance. For example, some factors that may impact your pet insurance premiums include:
Your pet's age
Breed (for dogs) and gender
Where you live
Whether your pet is de-sexed or not
The annual limit you choose
The benefit percentage you choose
Your policy excess
How many pets you have
Any pre-existing medical conditions your pet has
Any optional extras you include in your cover.
Pet insurance cover will vary greatly between insurers, but most insurers offer policies that include coverage for accidents and illnesses. Depending on your level of cover, this may be limited to certain illnesses and specified accidents or cover for a wider range of ailments and accidents. Generally, comprehensive pet insurance is more expensive than standalone accident and illness cover, as it offers a broader range of protection for accidental injuries and illnesses.
Additionally, many policies allow you to add routine care as an optional cover for rebates on check-ups and consultations, dental care bills, vaccinations, and even behavioural therapy.
Another factor that can affect your premium is your excess. This is the out-of-pocket amount you pay when you make a claim. If you elect to pay a higher excess, you may pay less each month in insurance premiums – and vice versa.
Pet insurance providers price their products differently, meaning similar policies may not cost the same. Always check your Product Disclosure Statement (PDS) for terms and conditions and policy exclusions.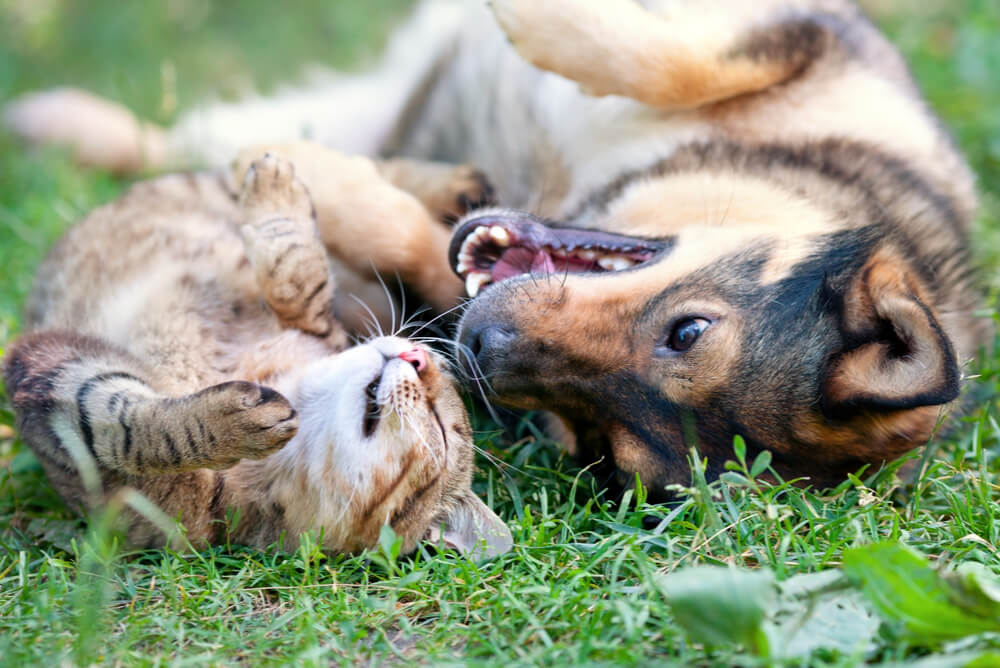 How to save on your pet insurance policy
If you're looking to pay a fair price and save on pet insurance, here are some helpful tips.
1. Compare policies before you buy
Comparing several providers and policies can help you not only weigh up coverage and benefits but also premium costs so that you can look for a cheaper price for the same level of cover. Be sure to compare similar types of cover for a more accurate comparison. You can choose to pay your pet insurance premium monthly or annually as a lump sum which is generally cheaper.
2. Insure your pet from a young age
Start coverage for your furry family member from an earlier age before any health issues arise. Most insurers will issue a new policy from when your pet is six weeks old and up until nine years old. Getting insurance earlier in your pet's life (at least within the first year) can mean it's less likely they'll have a pre-existing condition excluded from cover – potentially saving you money at claims time. Most insurers will cover your pet for life if you insure them before they turn nine if the cover is continual. Premiums will increase as your pet gets older and requires more ongoing care. You'll generally be able to take out a policy for older pets (up until 16 years of age), but you'll likely be restricted to basic policies for accidental injuries and maybe some specified illnesses.
3. Increase your excess
The policy excess is one of the amounts you may need to contribute to vet expenses. Pet insurance policies often allow you to choose the excess, which is the amount you (the pet owner) need to pay toward a claim. Some insurers will allow you to increase your policy excess to reduce your monthly premium payment. Keep in mind that the excess is subtracted from the insurer's payout, and as a result, a higher excess will mean you'll be paid less by the insurer when you make a claim.
4. Know your benefit limits
In addition to a policy excess, all pet insurance products also include a benefit percentage (or reimbursement rate) which typically ranges from 70% to 90%. However, some policies may include lower or higher benefit percentages. The benefit percentage is the portion of the eligible vet bill that the insurer will pay after the excess is deducted, while the pet owner covers the rest.
Pet insurance policies also have annual benefit limits and sub-limits on certain veterinary expenses. For instance, there might be an annual benefit limit of $15,000, but a $1,000 sub-limit for cruciate ligament conditions.
As mentioned, you will need to contribute your policy excess towards most, if not all claims. The policy excess will be deducted from the vet costs before or after the benefit percentage is applied, depending on the insurer.
The impact of dog breeds on the cost of pet insurance
Your dog's breed can greatly impact the cost of pet insurance. Purebreds, Brachycephalic (short-nosed) breeds, and large, deep-chested breeds are typically more expensive to insure than smaller breeds and mixed breeds. This is due to their related health issues and genetic predispositions. Some of the most expensive dog breeds to insure include French bulldogs, pugs, German shepherds, and Labradors, to name a few.3
Knowing the associated health issues for your dog's breed can help you anticipate your pet's needs before these ailments manifest. Like microchipping, de-sexing, and using tick or flea treatments, taking preventive steps to alleviate health issues and equipping yourself with knowledge are equally important.
Having a great pet insurance plan can give you the peace of mind that your pet's healthcare needs would be covered (provided you've taken out cover in time).
Cat vs dog insurance costs
Insuring a dog will likely cost more than insuring a cat. That's because dogs are larger animals, tend to have more breeding-related issues, and generally get more outdoor activity than felines, increasing their likelihood of injuries and mishaps. However, the price difference between pet insurance for a dog and a cat is not too different.
Compare to see how much pet insurance costs
Comparing pet insurance policies can give you a better idea of how much it'll cost to cover your pet.
Our pet insurance comparison service compares pet insurance quotes from a range of different brands in Australia side by side. All we need is some details about you and your pet, and we can help you look for cover.
Need more information on pet insurance? Learn more about the different types of pet insurance.