Pet owners have several types of policies to choose from when considering pet insurance – each offering different coverage levels and unique benefits. The most basic level of cover available in pet insurance is an accident-only policy.
What is accident-only pet insurance?
Pet insurance with accident cover can help pay for some of your eligible vet costs or emergency care if your pet has an accident or suffers an injury. It does not cover illnesses. Accident-only cover is considered the most basic level of pet insurance.
That's because this level of coverage has fewer benefits and lower limits compared to other types of pet insurance. For example, accident-only policies may not offer optional extras and may have a lower annual claim limit. So, if your pet is no stranger to danger and you think you might claim a few times a year, consider a pet insurance policy with higher coverage and limits, like accident and illness pet insurance.
What does accident-only pet insurance cover?
An accident-only pet insurance policy can help cover specified accidental injuries, such as:
Car accidents
Ingestion of foreign objects
Poisoning
Burns or electrocution
Bone fractures
Cuts and lacerations
Bite wounds or fight wound abscesses
Snake bite toxicity
Allergic reactions to insect or arachnid bites
Eye, nail, and mouth injuries.
Inclusions and benefit limits may vary depending on your specific policy and insurer. Check your provider's Product Disclosure Statement (PDS) to find out what you're covered for and compare your options if you need a higher level of cover.
What accident-only pet insurance doesn't cover
Accident-only pet insurance doesn't cover illnesses. Other common exclusions that apply to most pet insurance policies include:
Routine care (unless added as an optional cover)
Elective treatments
Treatment for vaccine-preventable diseases (unvaccinated pets can still receive coverage for other treatments)
Behavioural problems
Breeding and pregnancy
Dental illness and treatments
Pre-existing conditions.
Keep in mind that some insurers offer optional extras on more comprehensive accident and illness policies that provide a benefit towards treatments commonly excluded from accident-only policies. This may include cover for vaccinations and routine care procedures like de-sexing, worming, and dental care.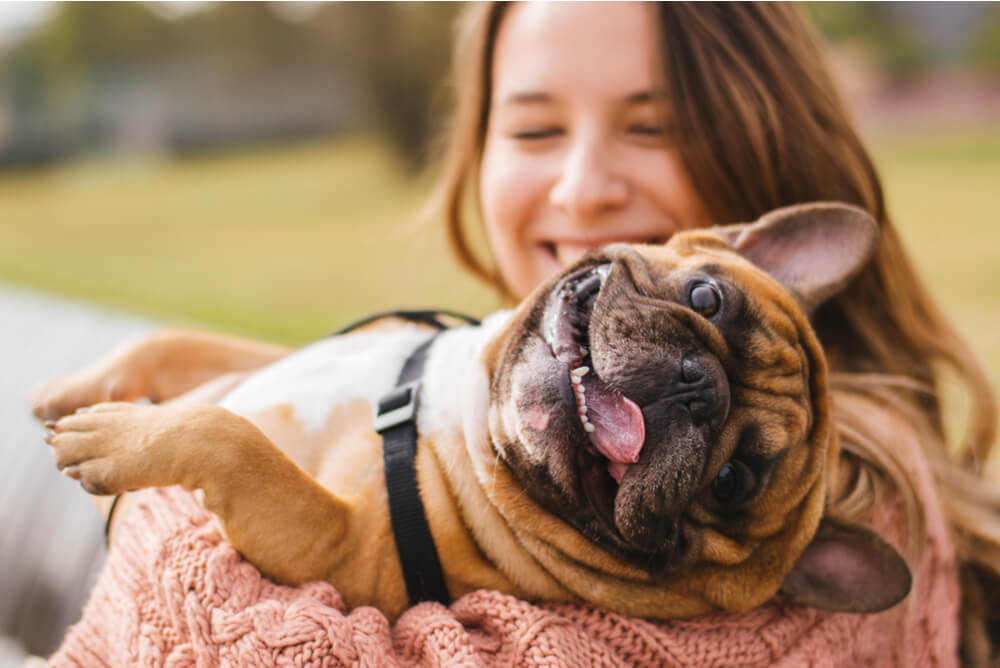 Pet insurance features and benefits
Pet insurance coverage and benefits will differ between providers, but you can generally expect a policy to include the following:
An annual limit. The majority of pet insurance products have an annual benefit limit. This is the maximum the insurer will pay in any policy period. The annual limit is subject to exclusions, conditions, and sub-limits.
Choice of your own vet. Most insurers will let you go to a vet of your choice to treat your pet, while others may ask you to use a vet they nominate.
A benefit percentage. All pet insurance products will include a benefit percentage, typically ranging from 70% to 90% (but some policies may be lower or higher). The benefit percentage is the amount of the bill your insurer will cover after the excess is deducted, and the remaining amount will be your gap payment. Some insurers will apply the policy excess before the benefit percentage, while other insurers will apply it after.
Ability to insure more than one pet. Some insurers will allow you to insure multiple pets under one policy, and some may even offer 'multi-pet' discounts for those with more than one fur baby. Keep in mind that you need to pay an additional premium to cover more than one pet. However, most insurers only allow one pet per policy.
Cover for life. If you insure your pet before they reach the insurer's nominated maximum age limit and there are no gaps in coverage, your insurer may cover your pet for their whole life. However, the cost of pet insurance may still increase as your pet ages.
Optional extras. Depending on the insurer and your policy, you can include optional covers for extended benefits in your accident and illness policy for extended benefits. Keep in mind that including optional extras like routine care in your policy will add to your premium.
What to consider when you're insuring your pet
There are several things you should keep in mind when you take out accident-only cover.
Your pet's needs
Your pet's age, current health status, and medical or claims history are all factors that can affect the cost of premiums and the policies available to them. You may feel that your pet needs protection for more than just accidents and may instead benefit from a more comprehensive pet insurance policy.
Excesses or out-of-pocket expenses
An excess is the amount you need to contribute to any claim on your pet insurance and this will be listed in your policy schedule. The other common out-of-pocket expense is due to the policy's benefit percentage; after the insurer applies the benefit percentage, you will need to cover the balance of the vet's bill.
While an excess is a fixed amount you pay for each claim, the other out-of-pocket expenses will change in line with the total cost of the vet bill.
Waiting periods
Waiting periods don't typically apply to accidental injuries (which means you're covered from when you buy your policy), but most health conditions and illnesses covered under a combined policy have applicable waiting periods on claims unless stated otherwise.
For example, you may only be able to claim on cruciate ligament conditions once a certain amount of time has passed (e.g. six months). This can vary from insurer to insurer so make sure to review your PDS for exact details.
If you're looking to get your pet covered for illnesses, you can read about accident and illness cover and comprehensive coverage in our guide to different types of pet insurance.
Pre-existing conditions
Most insurance providers will consider any symptoms or health conditions present before the commencement date of your new pet insurance policy as pre-existing conditions, meaning they'll be excluded from cover. However, some insurers may cover pets with pre-existing conditions that have been cured or resolved for some time, usually for a minimum of 12 months.
Insuring your dog or cat when they're young and healthy (or at least within their first year) means they're less likely to have pre-existing conditions that won't be covered. This is particularly important if your pet's breed is known to have hereditary issues.